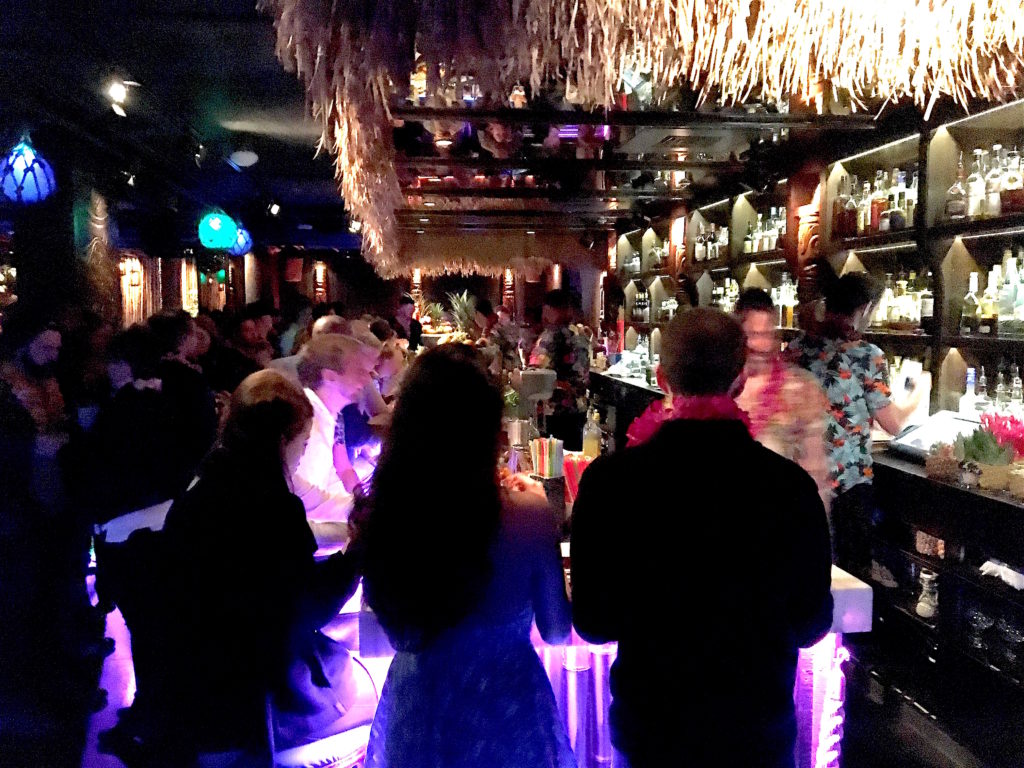 Imagine if Studio 54 had a Tiki bar…
"Canned Heat" from Jamiroquai is pumping through the speakers at Three Dots and a Dash as I sip my 1944 Mai-Tai. I love Jamiroquai, but as a punk rocker I've always considered them to be a "guilty pleasure." But I digress. My Mai-Tai is top-notch, but am I cool with dance music at a Tiki bar? Let' see…
Three Dots and a Dash is located smack-dab in the center of Chicago. This is where the action is. The streets are alive with energy and excitement. If you enter Three Dot's address (435 N Clark St.) into Google Maps, it will lead to you Bub City, which is actually in front of the building that Three Dots is located. If you like BBQ and American comfort food, your adventure ends here. But I didn't fly to Chicago to eat Buffalo wings. I came to drink Tiki drinks!
I asked the girl at the front desk of Bub City where Three Dots is. She said I needed to go back outside and head to the back alley of the building. I had a feeling that I'm wasn't the first person to ask this. I walked around back and sure enough, I found the entrance to Three Dots and a Dash…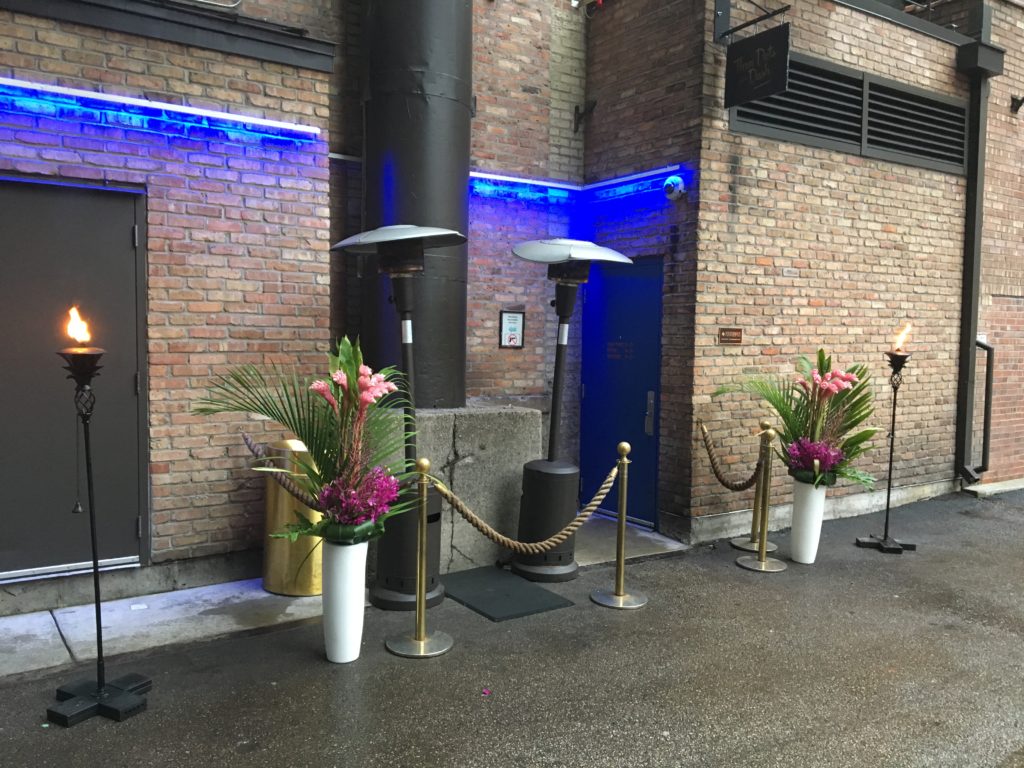 After the door man checked my ID, I made my way downstairs…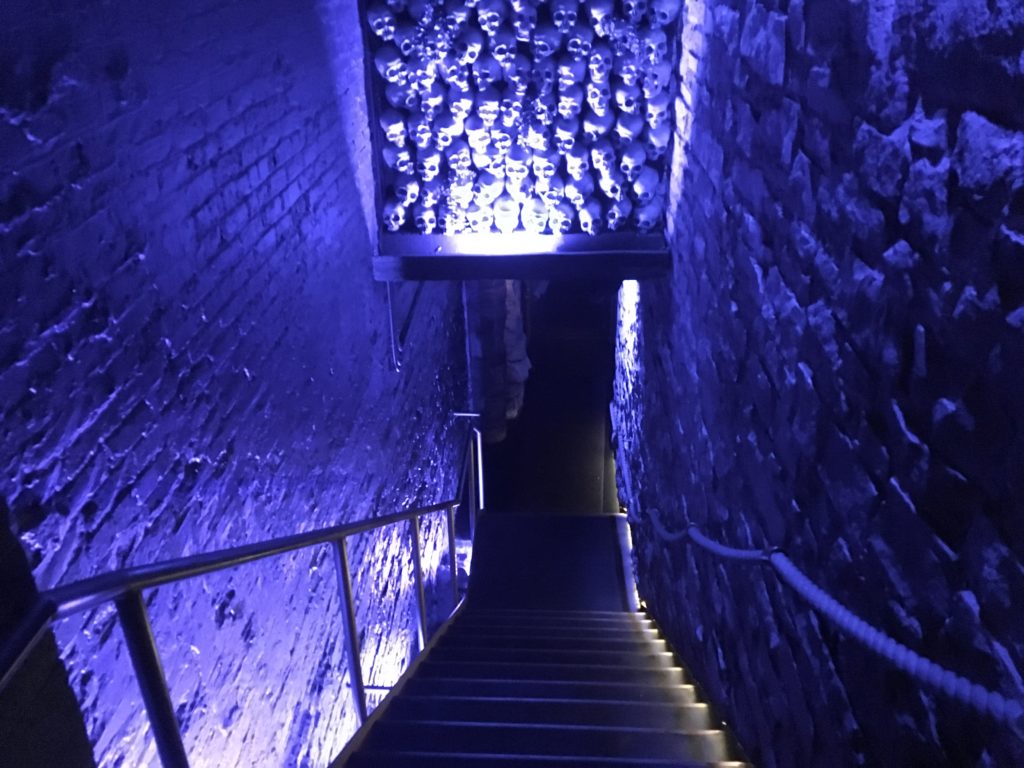 A wall of skulls. Now that's cool!
The party was definitely in full swing when I arrived. Dance music was playing, people were dancing, and the crowd was younger that what I would expect at a Tiki bar. There was a youthful energy at Three Dots that I admired…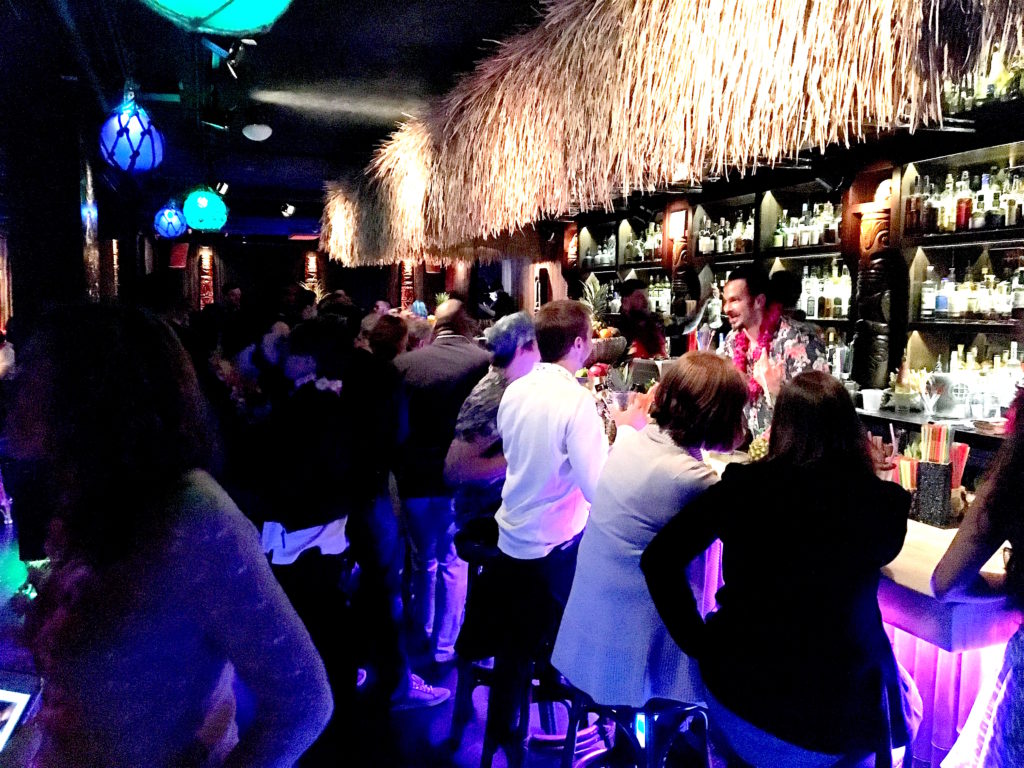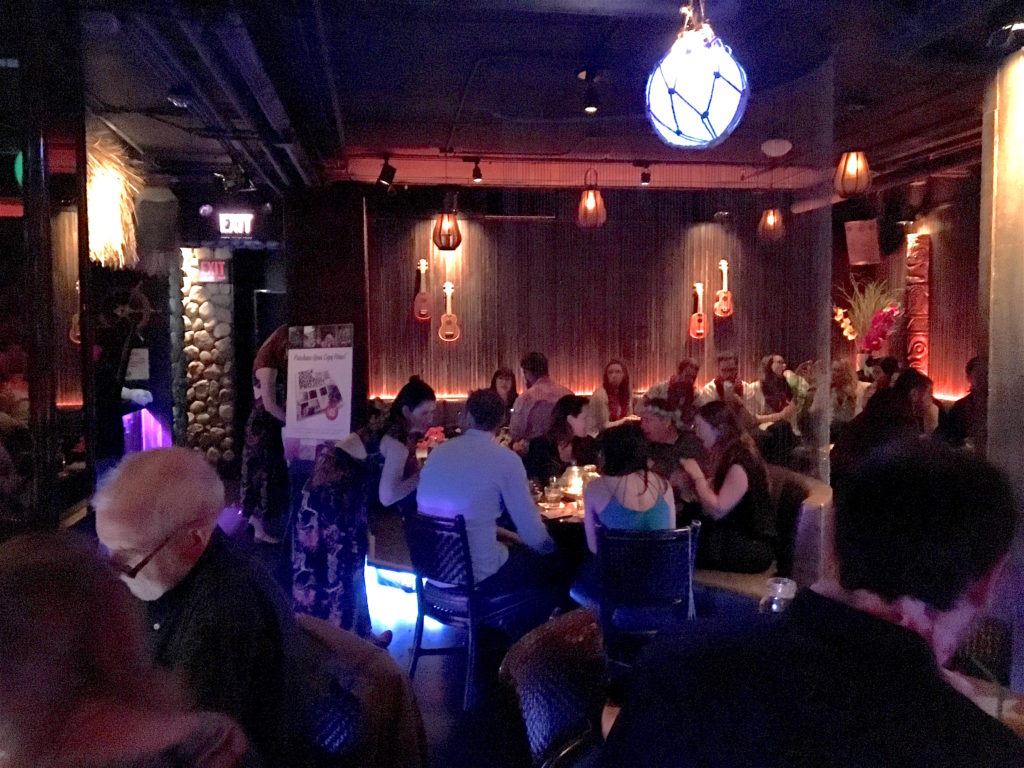 Then I made my way around…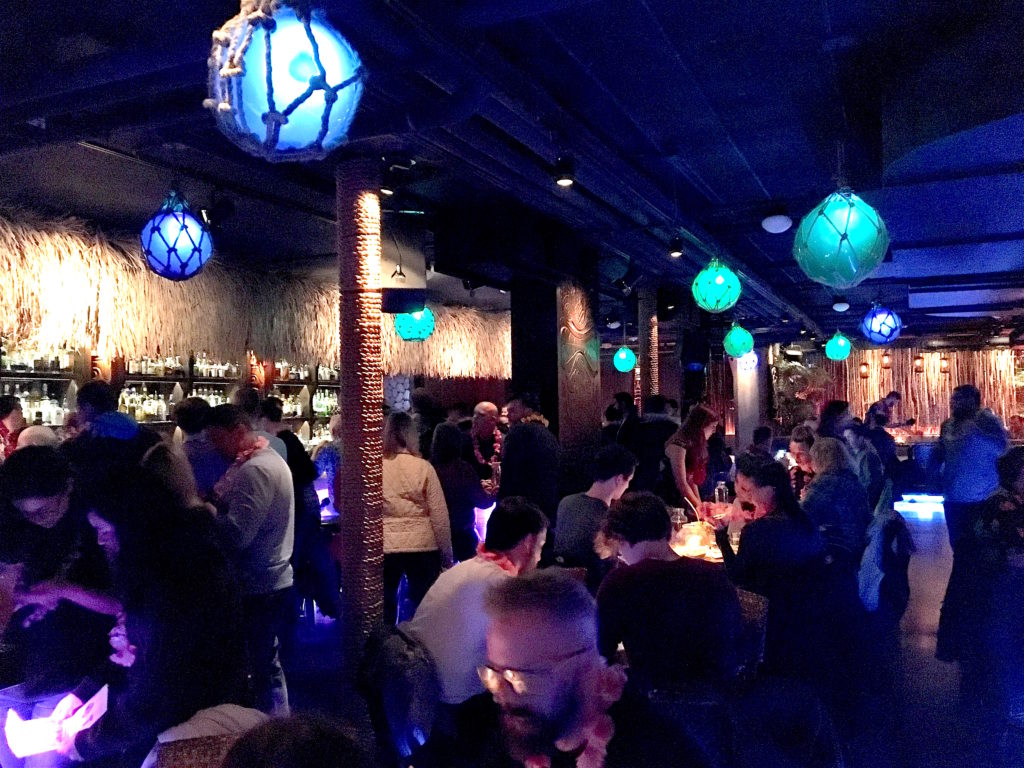 The décor was not traditional Tiki, but there were Tikis…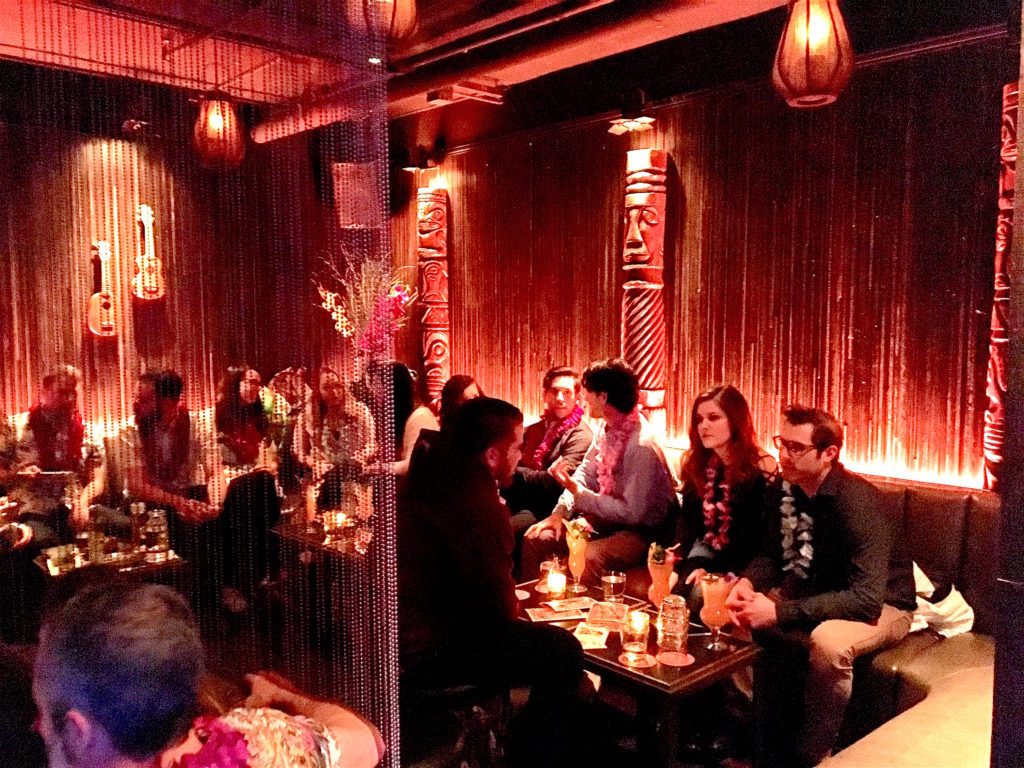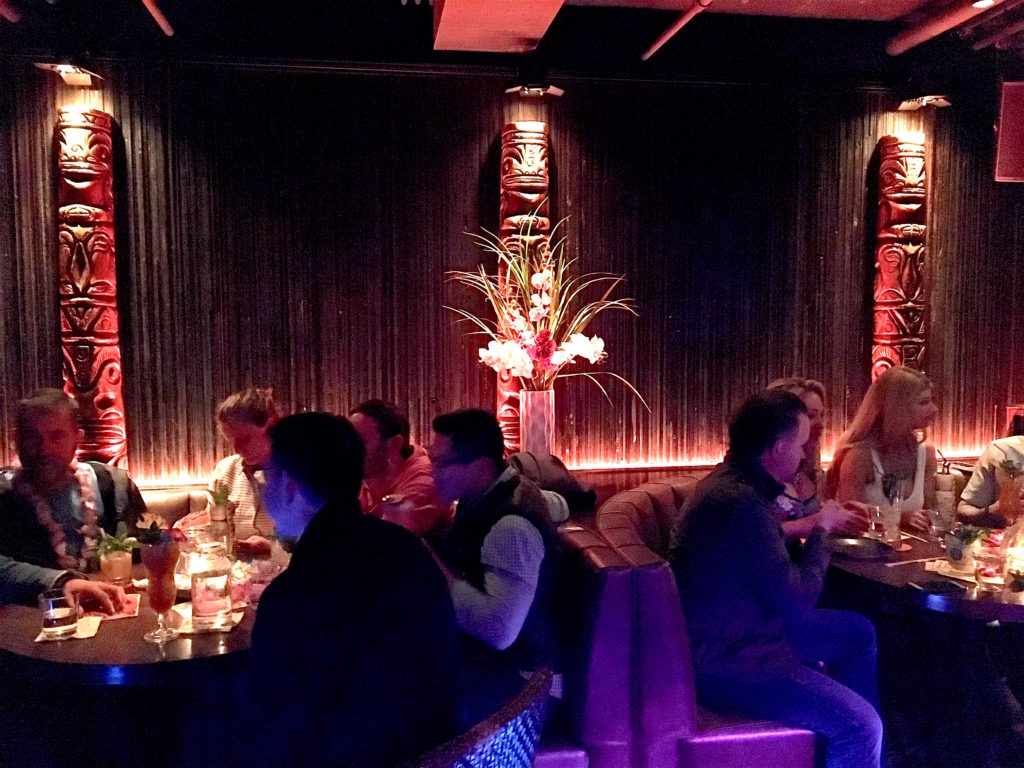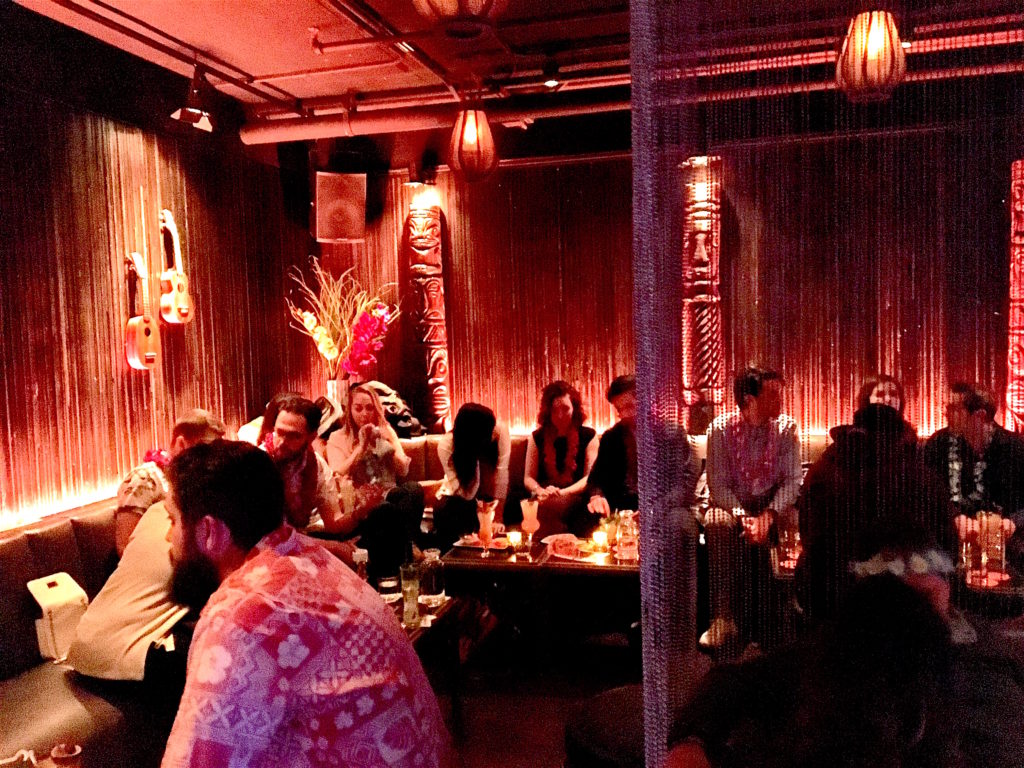 I really dug the space! It was Tiki and classy at the same time…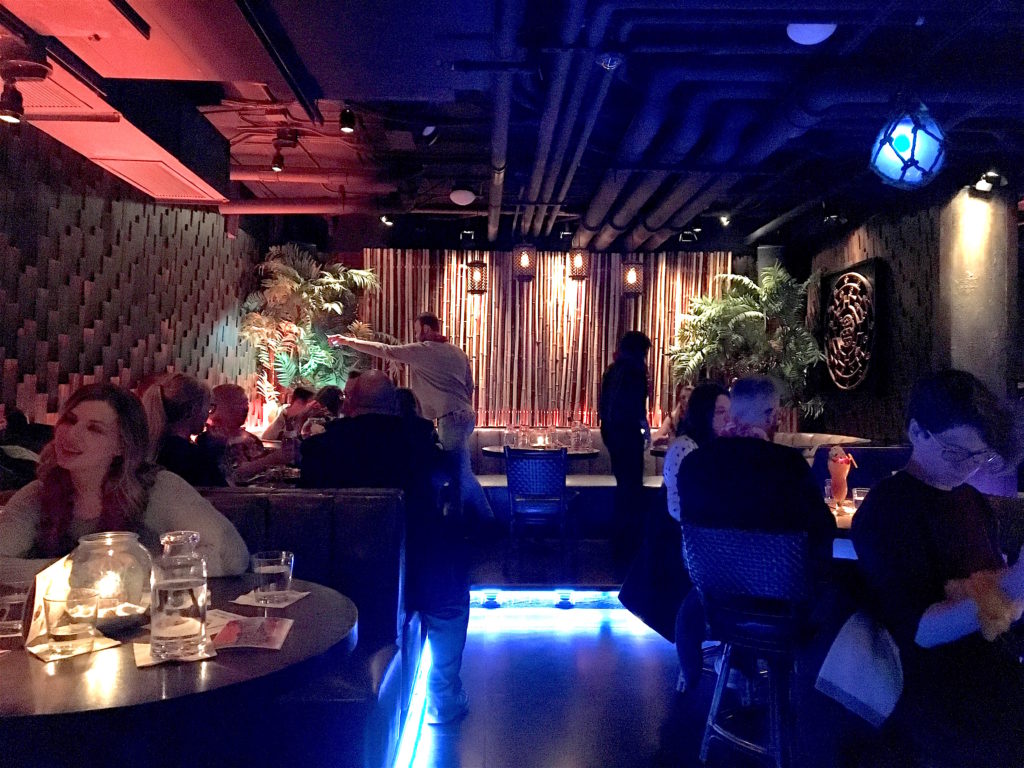 As I mentioned at the start of this write up, my Mai-Tai was incredible. The drinks at Three Dots and a Dash are craft cocktail quality and some of the best Tiki drinks in town.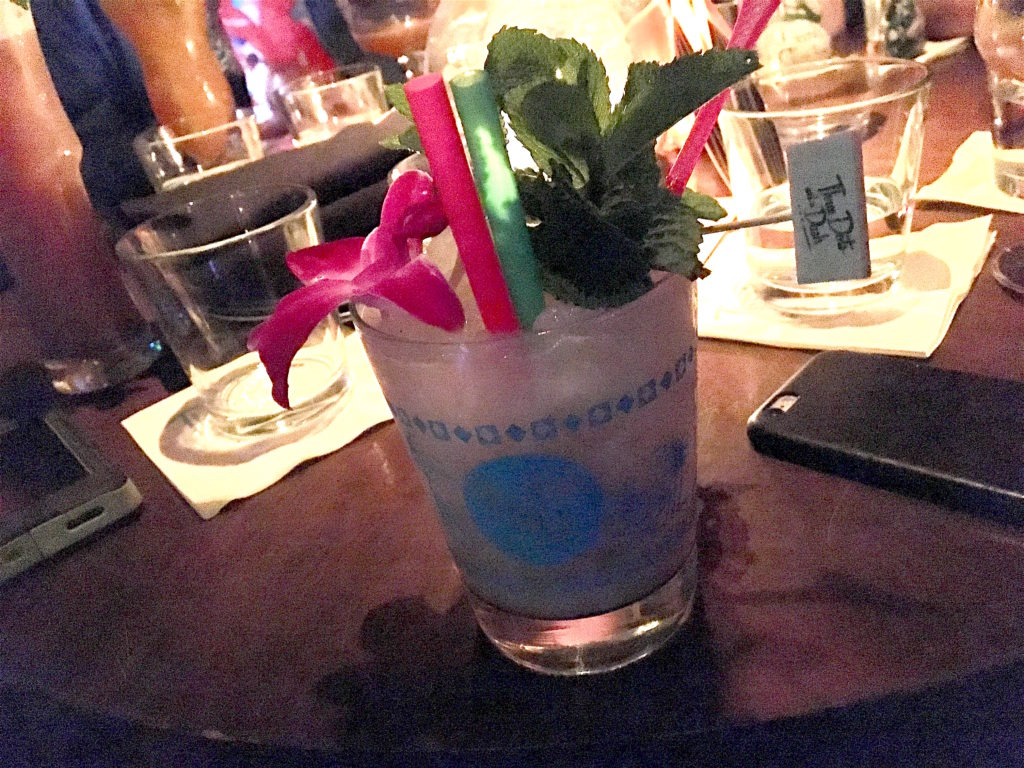 The main thing I look for in a Tiki bar is escapism and a totally immersive environment. Three Dots and a Dash delivers all this, but with a new spin on the Tiki experience. It's not the Mid-Century and you're not on an island in the South Pacific. You're in one of the biggest cities in America! You're drinking excellent Tiki drinks and the time is right now!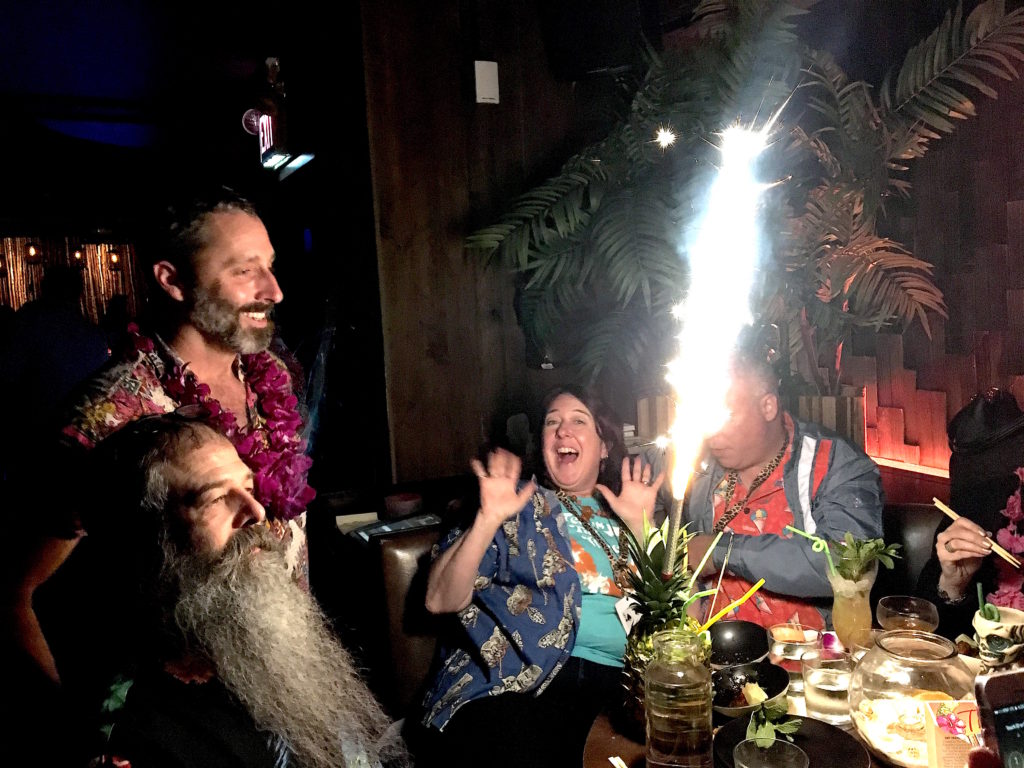 Here is the website for Three Dots and a Dash.
And Facebook page.