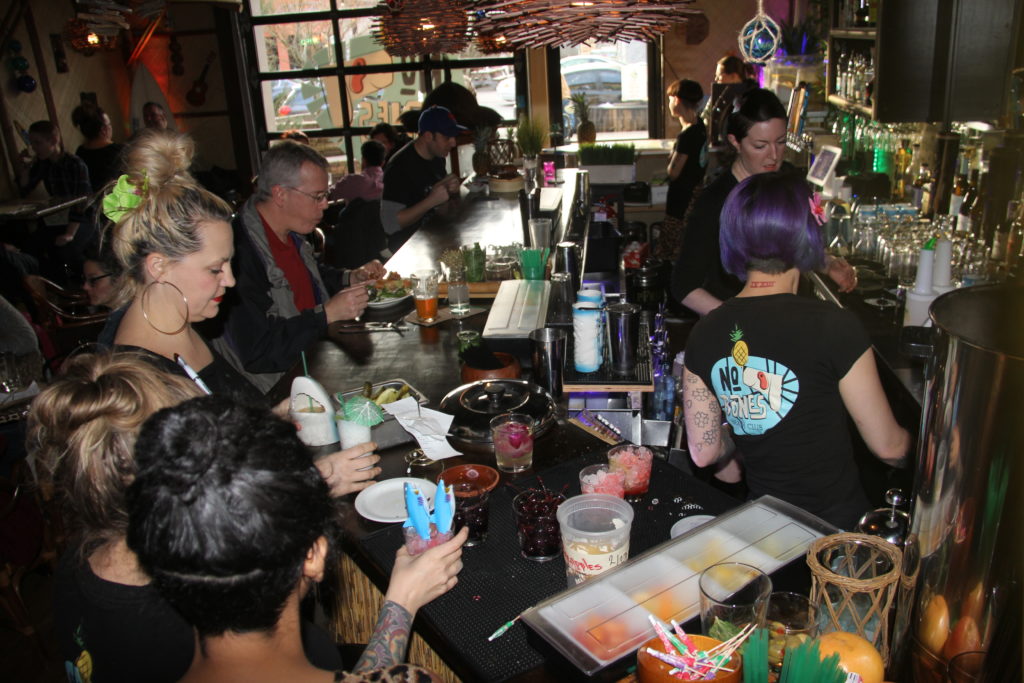 We all like to snack on something while we are sipping on our Tiki drinks, right?  Why can't it be something healthy? How about something vegan? The No Bones Beach Club is a vegan restaurant that happens to be a Tiki bar, or is it the other way around?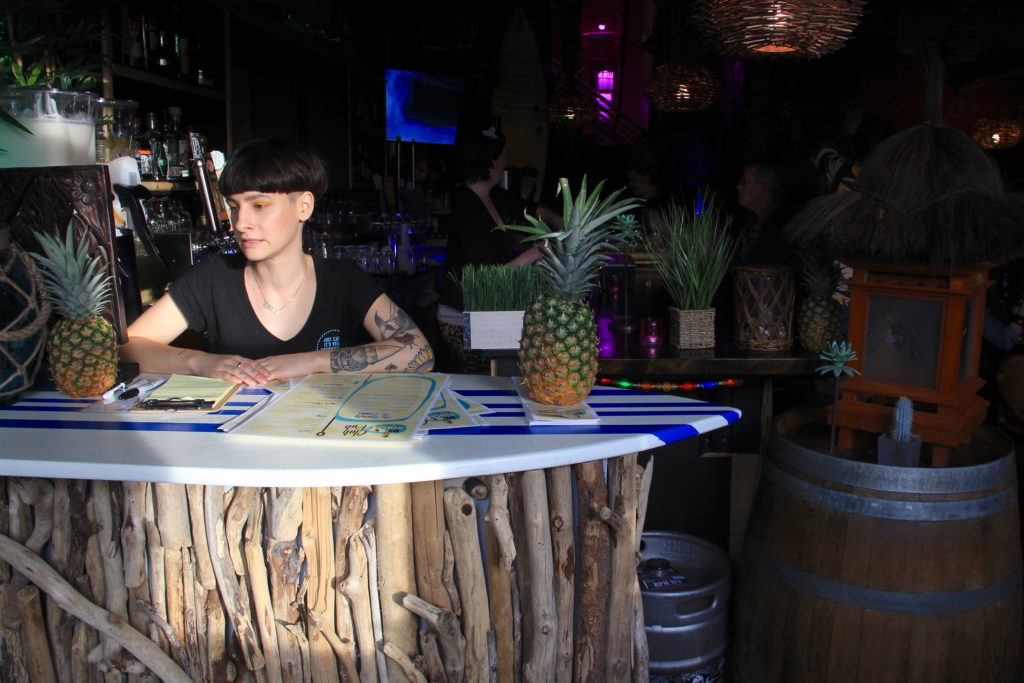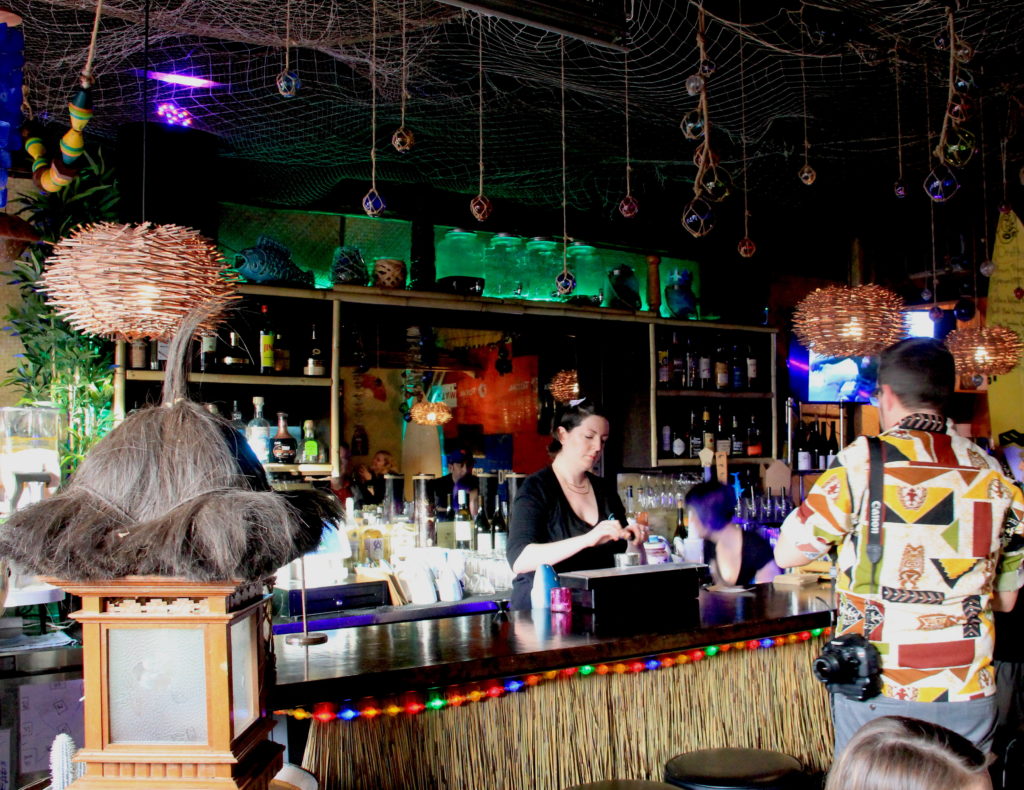 The décor is more is beach bar than Tiki bar, which means there is more of an open sunny feel. This is just what you need living in the rainy Pacific Northwest.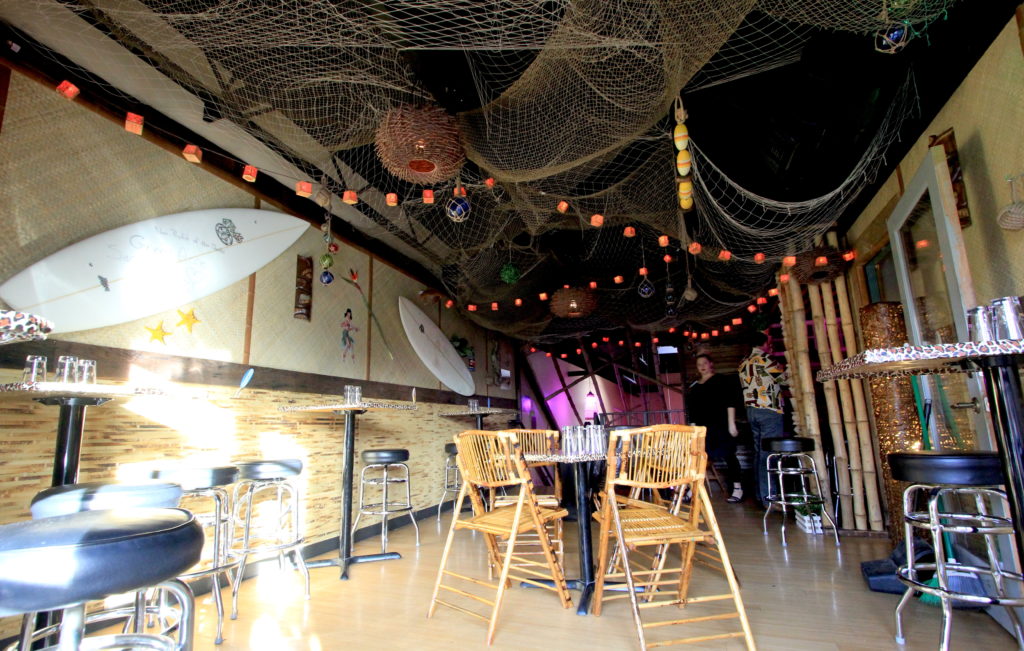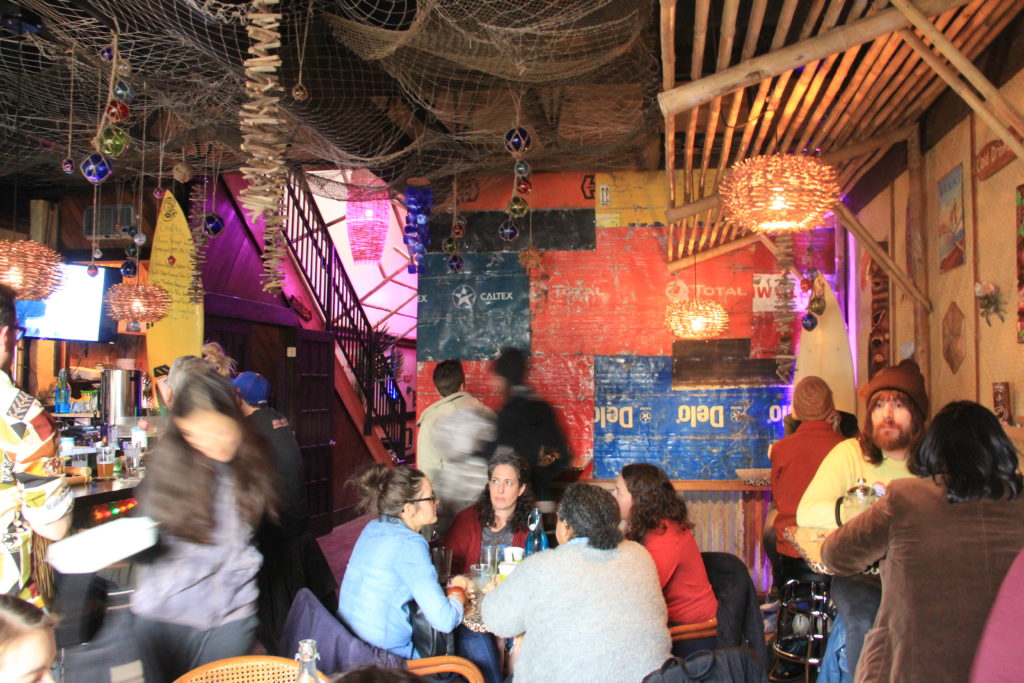 No Bones Beach Club is located in the Mississippi neighborhood, which is north of downtown Portland. It might be a little out of the way, but there's cool stuff happening up here and this vegan Tiki bar is part of the mix!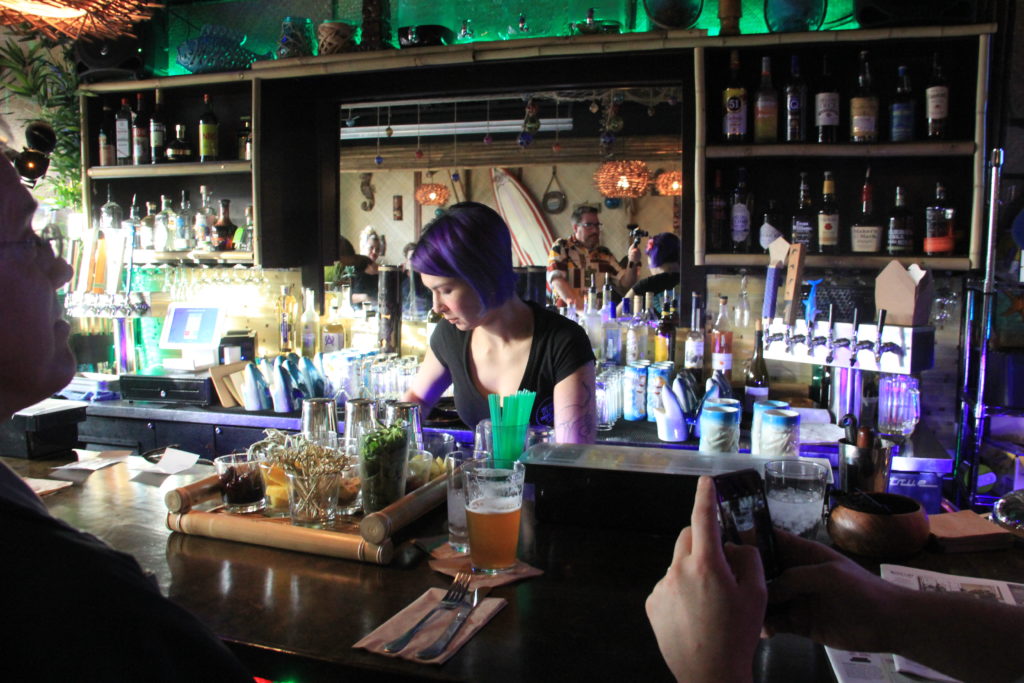 I met up with Duke and Lola of BossaNova Life to film an interview for their show and MacKenzie, the manager of the No Bones, hooked us up with a cool table upstairs.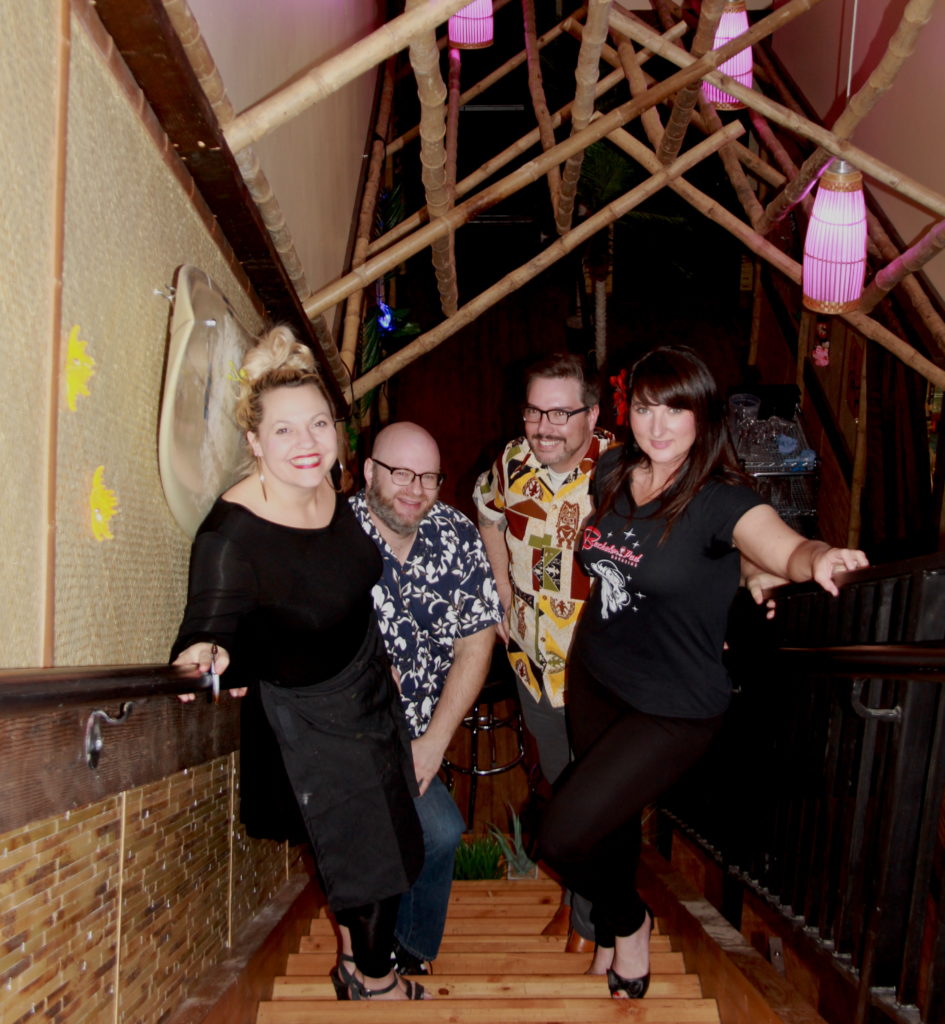 We were hungry and thirsty, so we wasted no time ordering.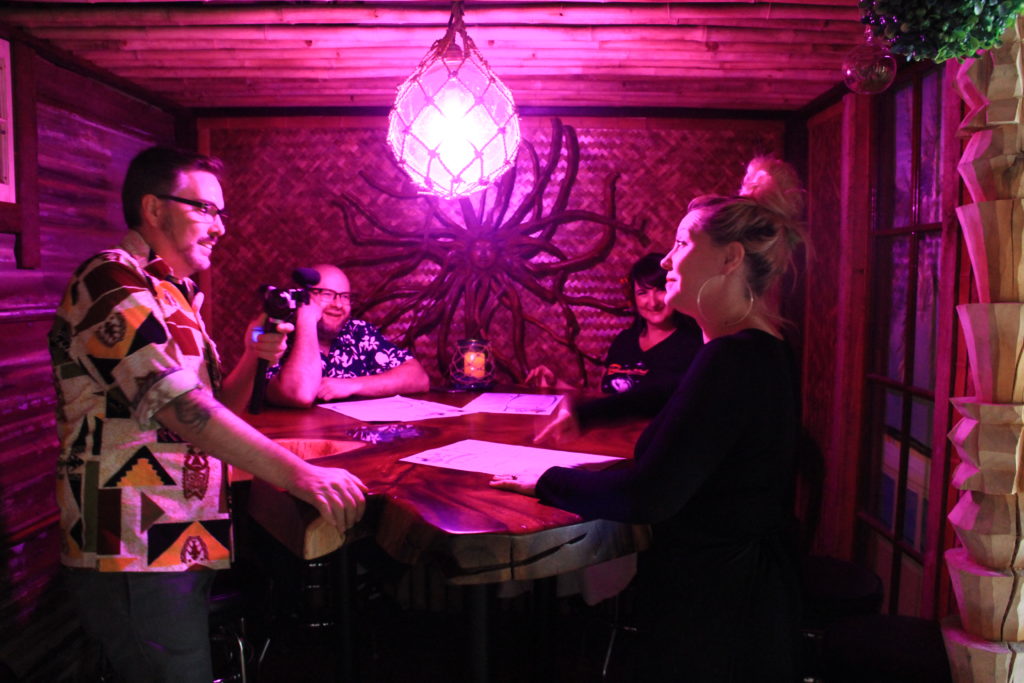 Lola ordered a Beach Thyme and Duke got the Coconut Mojito…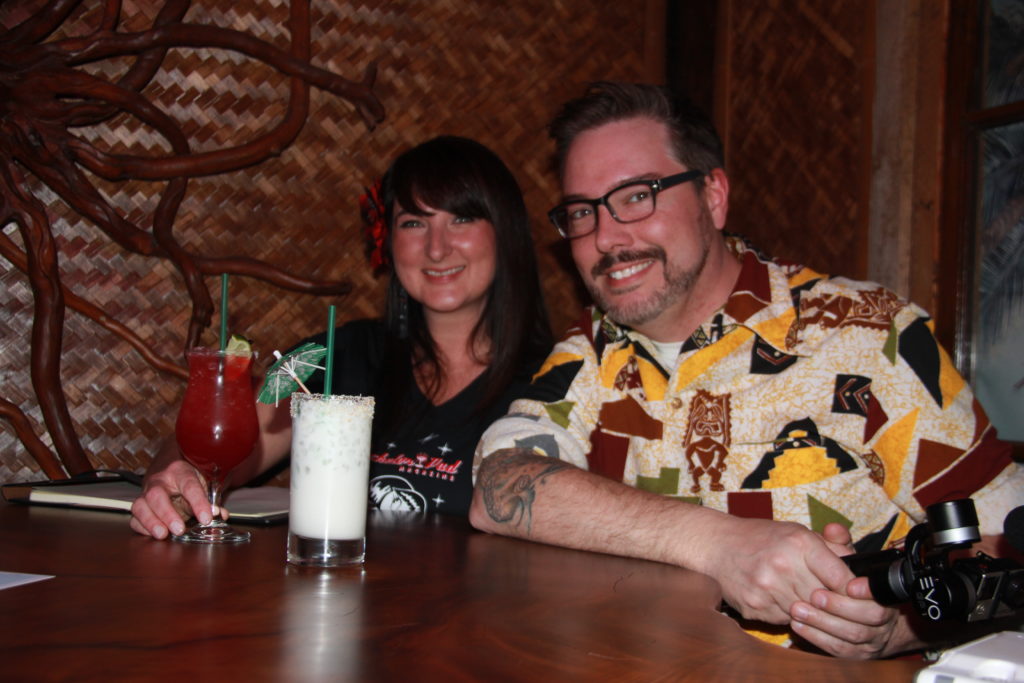 My photographer Dieter went with a Beet Hibiscus Margarita…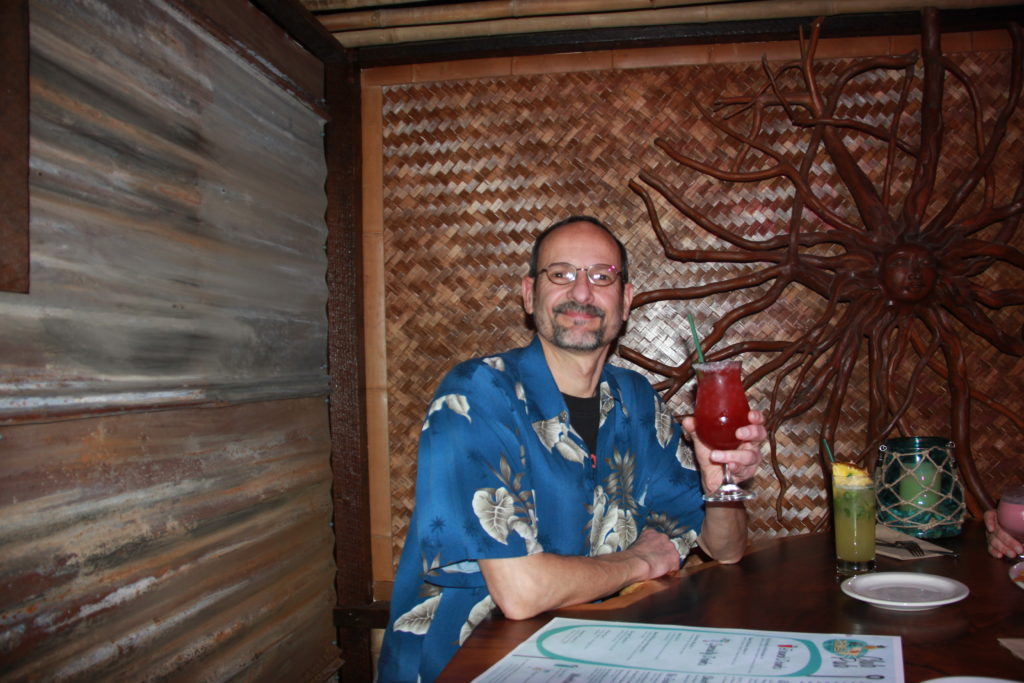 And I got the Alley Cat…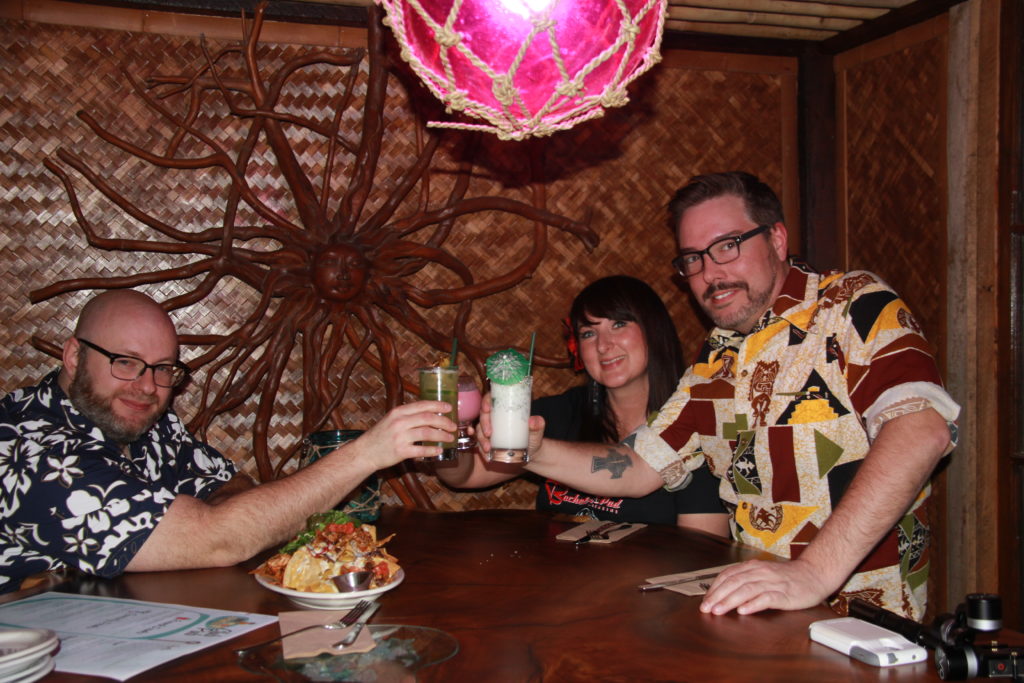 We loved our drinks…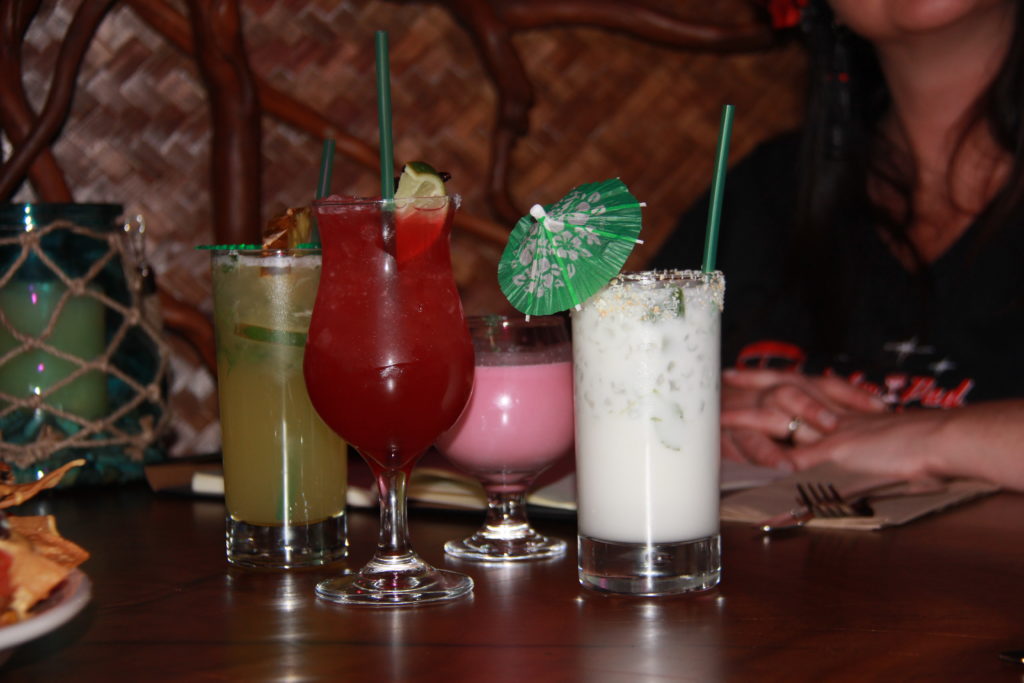 The general consensus was the drinks were refreshing and not overly strong. The drinks went well with our order of vegan nachos…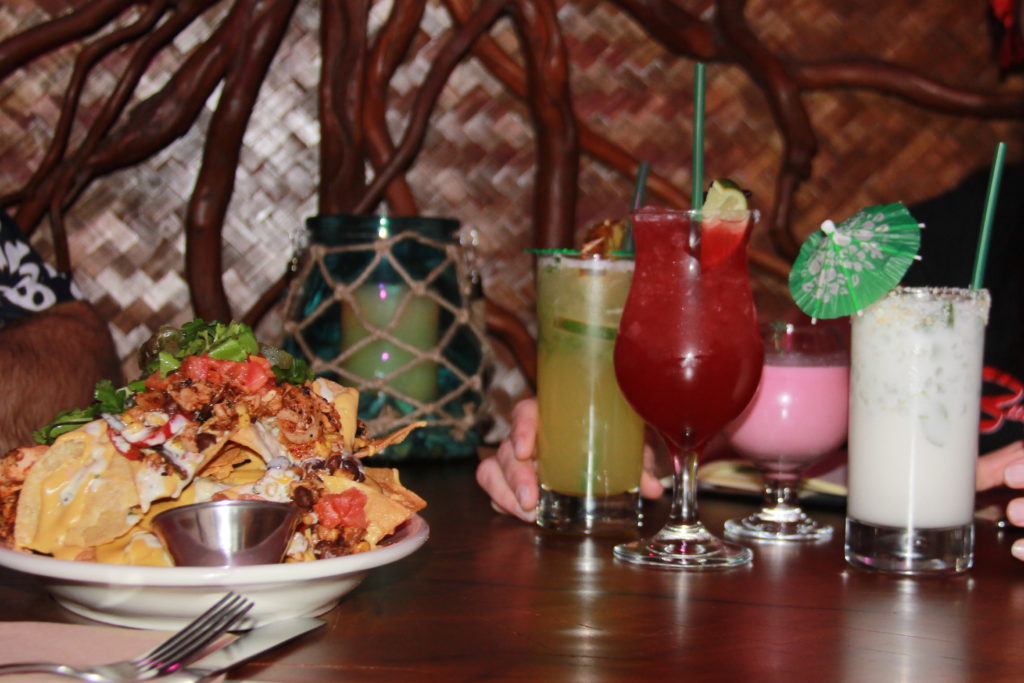 Thanks for hooking us up MacKenzie!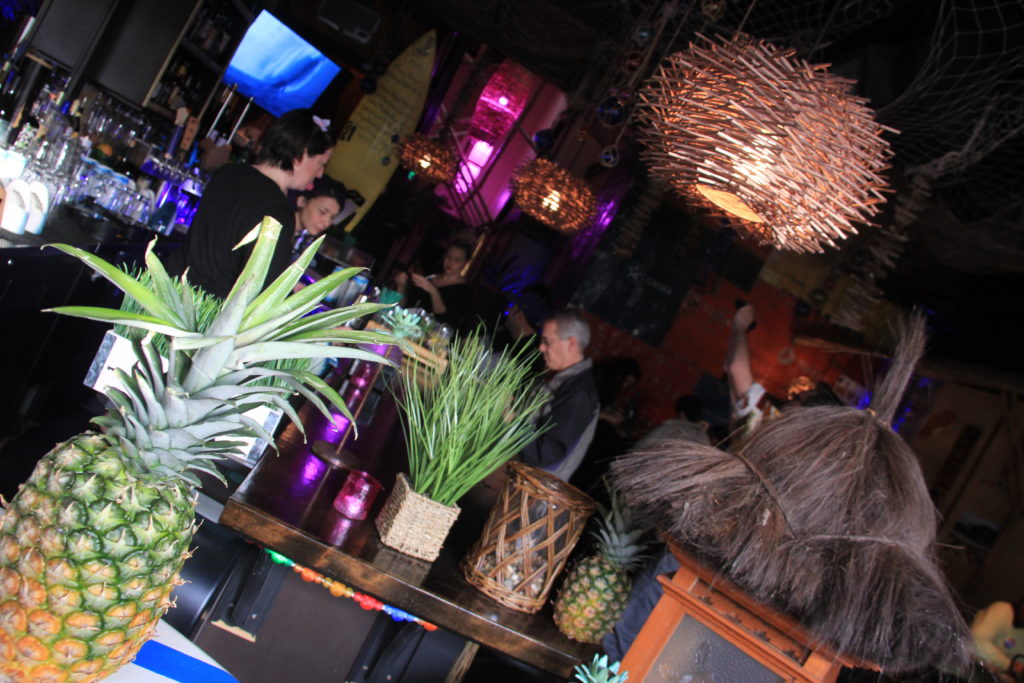 What I like best about No Bones Beach Club is that it's introducing new people to Tiki through vegan food. Hopefully, patrons will come in for dinner and leave loving Tiki drinks!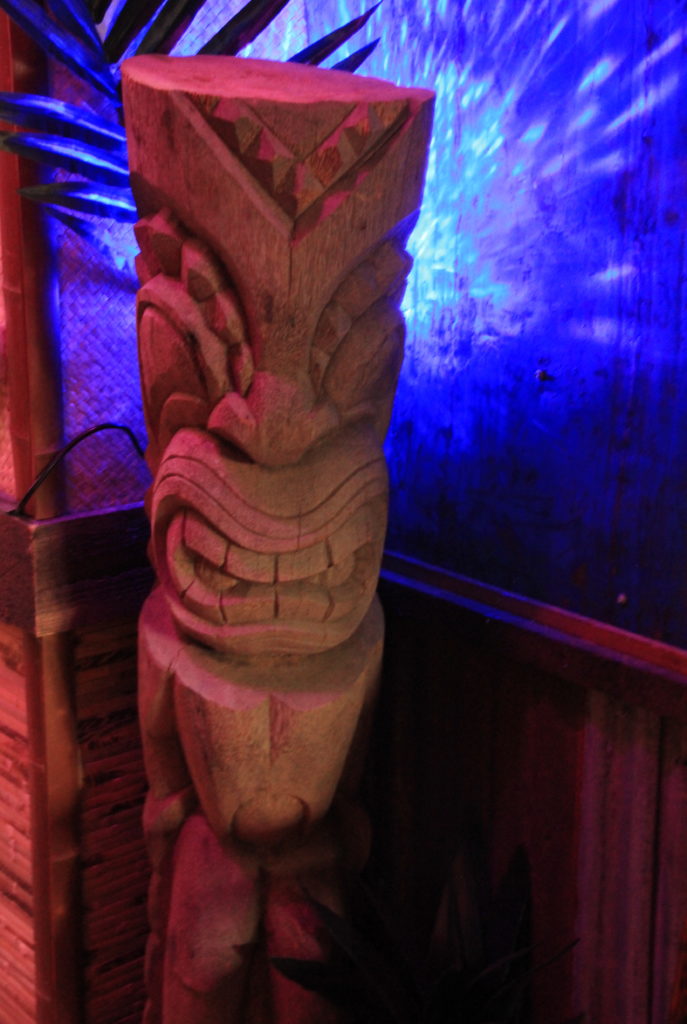 I would like to thank Dieter Weber for his awesome photographs used in this post!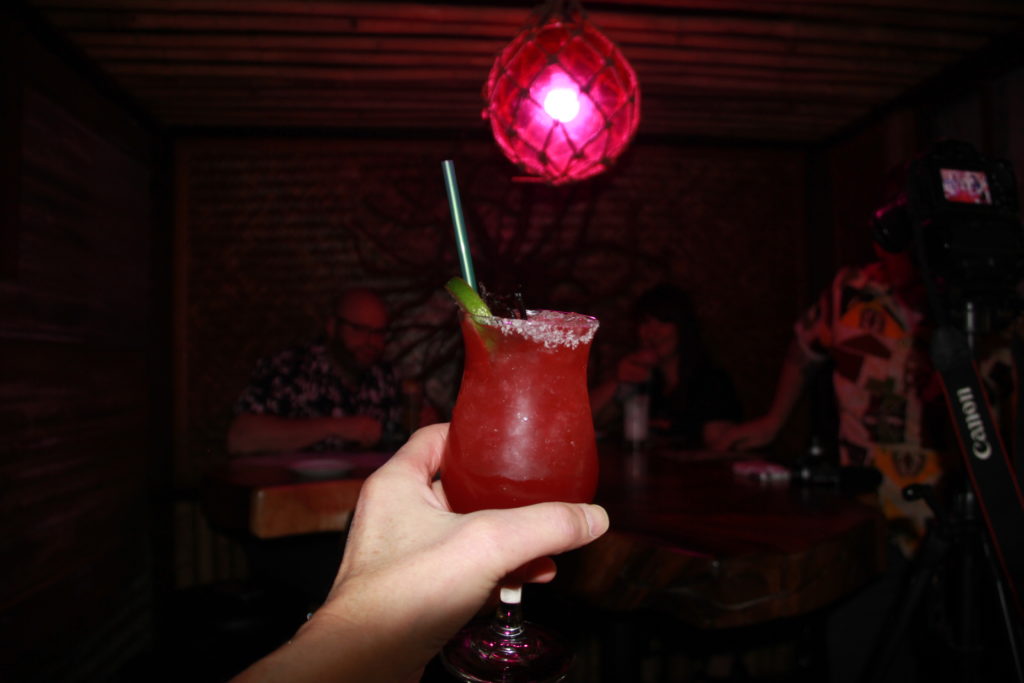 Here is the website for No Bones Beach Club.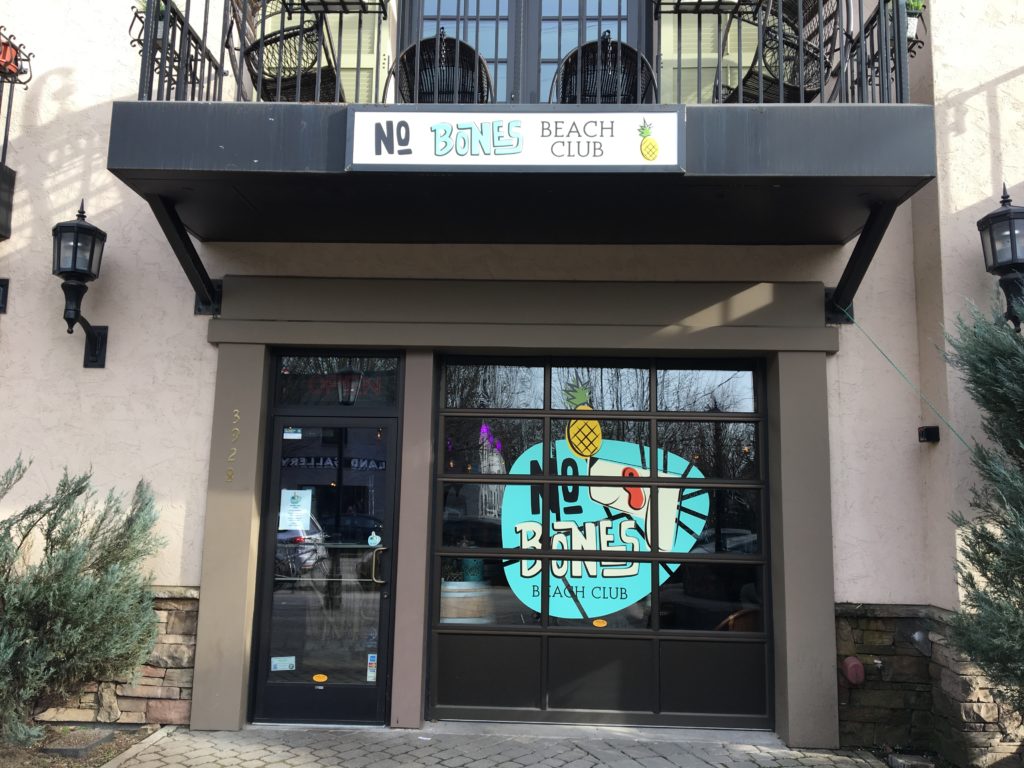 And the Facebook page.
Check out and follow what's going on with Duke and Lola on their YouTube channel.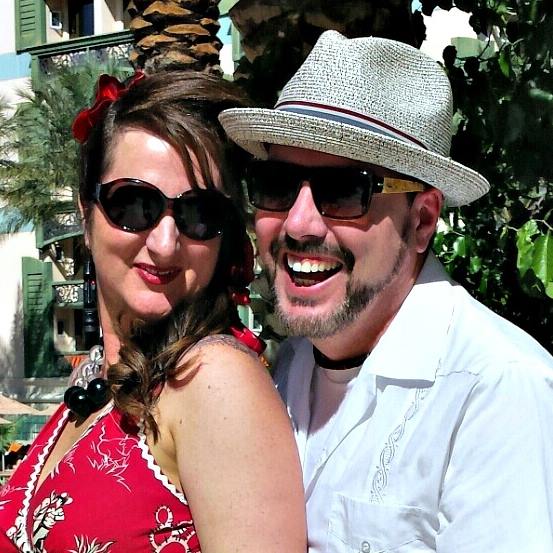 Our visit to No Bones Beach club was only the first stop on a big day of Tiki for us all. Here is my Tiki Field Report on all the action!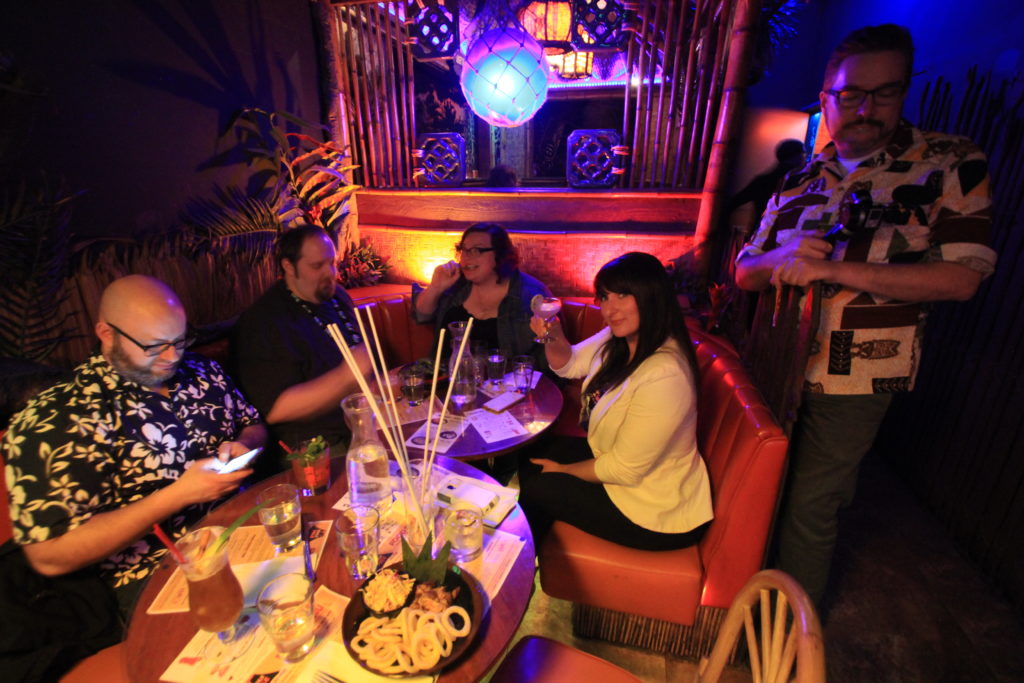 In Seattle? Visit the No Bones Location up in Ballard! Here is my write up.