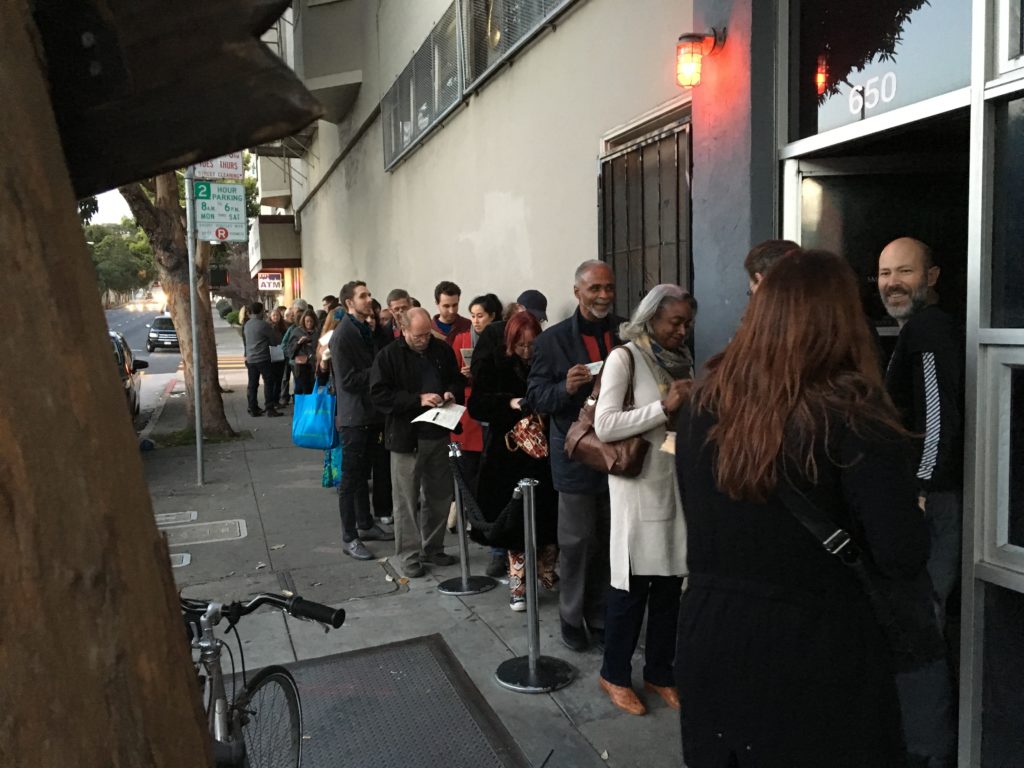 This is the line to get into Smuggler's Cove. The place hasn't even opened yet!
You might be asking, "What's so special about this place?"
The answer can be summed up with a name: Martin Cate.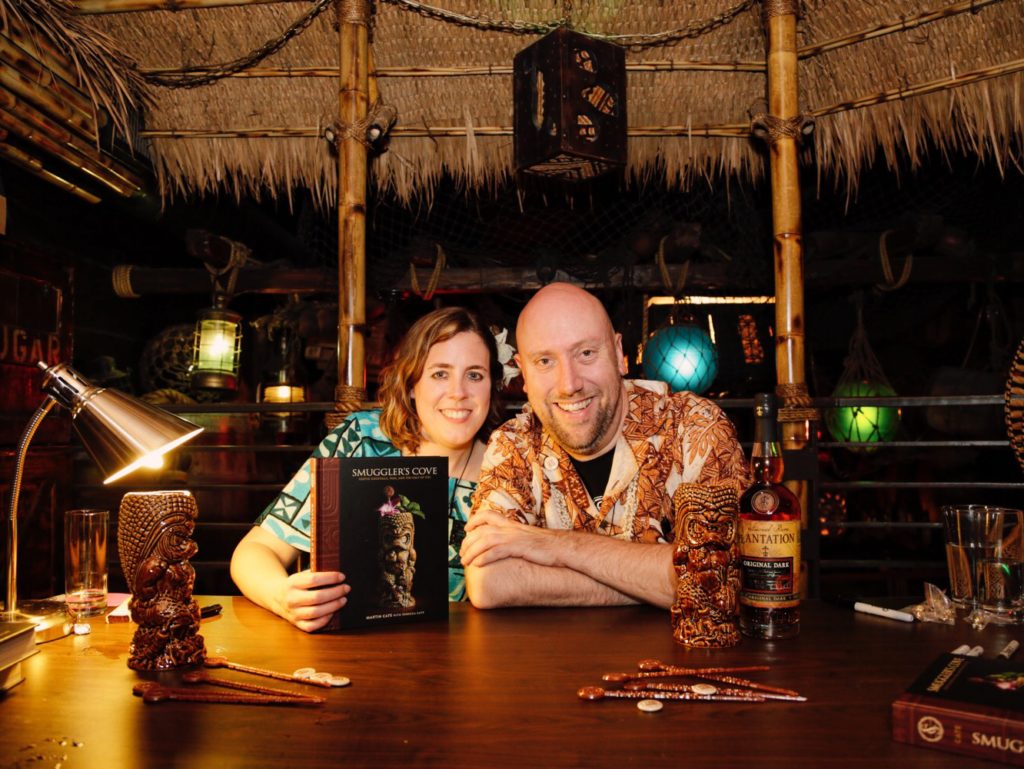 Martin Cate was and still is on the forefront of the second Tiki revival. If you have been to Hale Pele in Portland OR, False Idol, or Forbidden Island, CA, you have seen Tiki perfection. These places are the finest examples of what a great Tiki bar should be. Smuggler's Cove is the Tiki motherload! It's been named Best American Cocktail Bar at the annual Spirited Awards. Let's go inside and see what all the hoopla is about.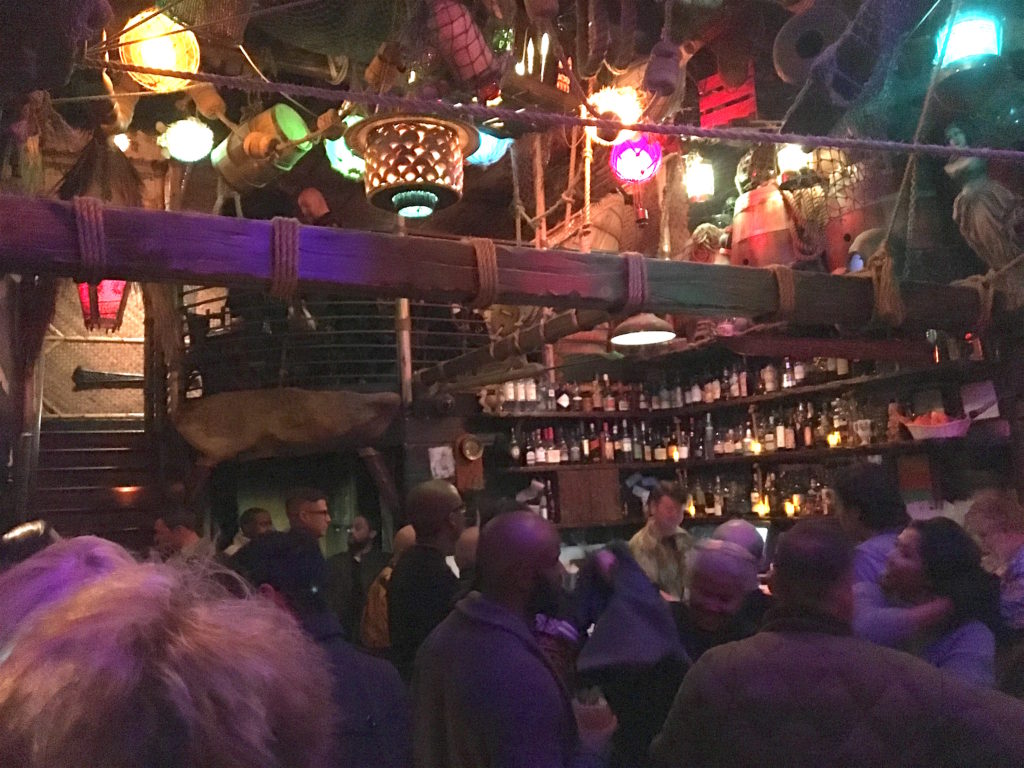 There are no windows at Smuggler's Cove and if you didn't see the long line of people waiting to get in, you'd walk right past the place. When you walk inside, you may want to proceed slowly, because it's very dark and your eyes will definitely need some time to adjust.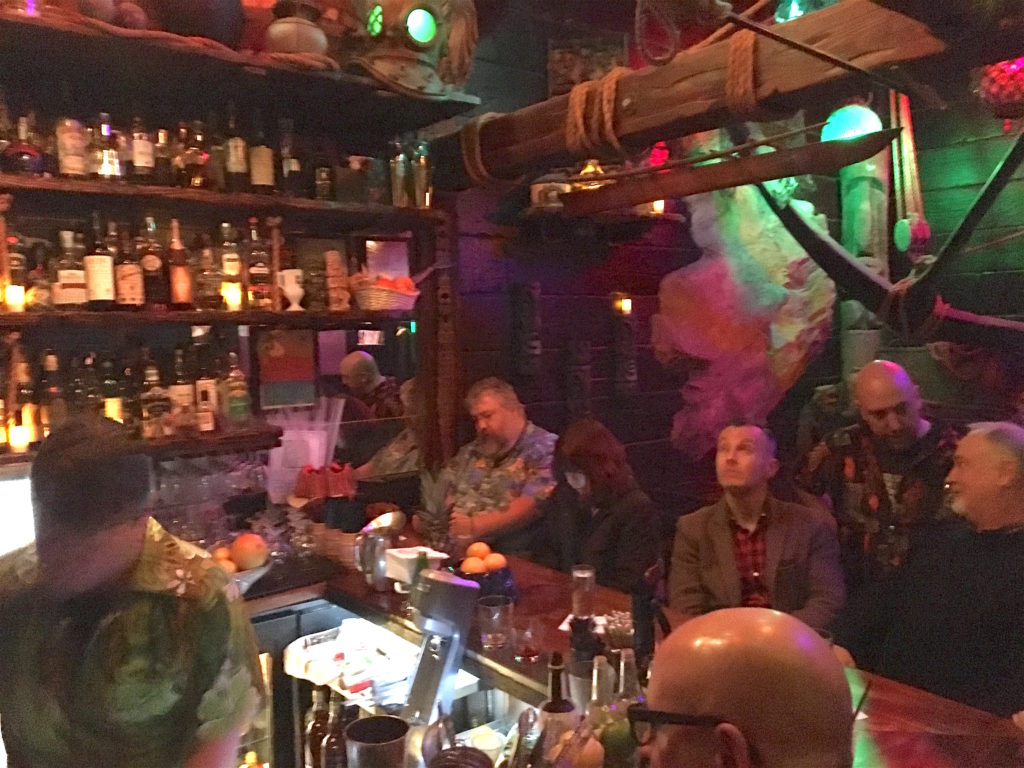 While your eyes are preparing for what you are about to see, your ears can tell there's action going on in front of you, above you, and even below you! That's because Smuggler's Cove has three levels, all connected via catwalks…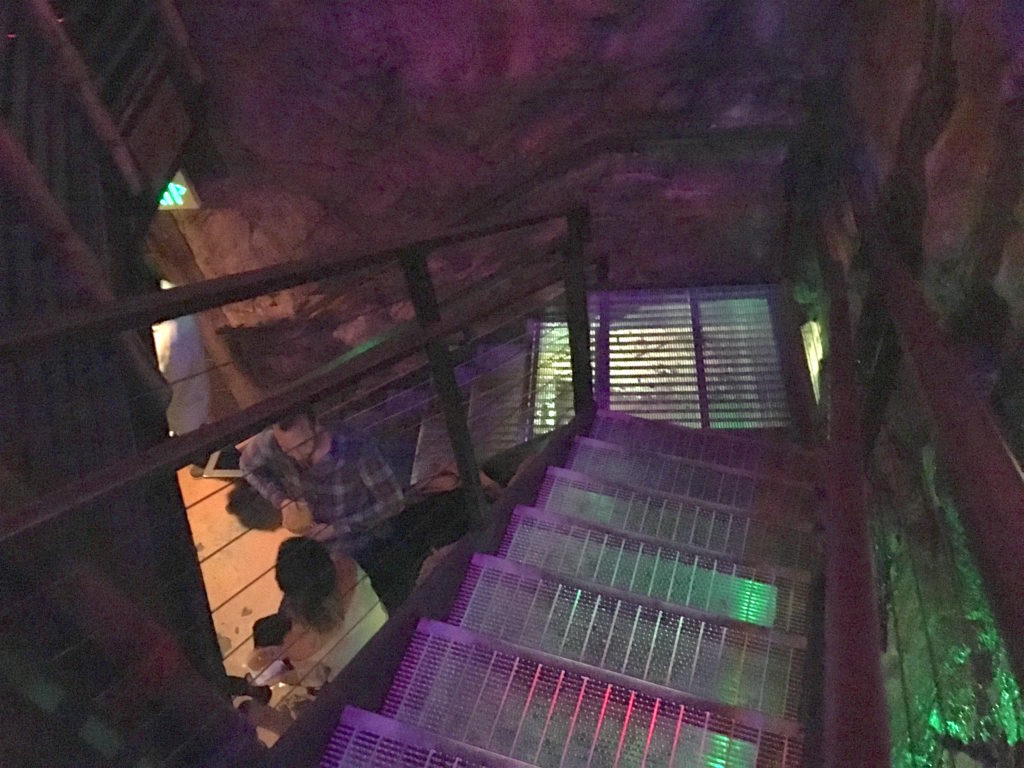 and stairs…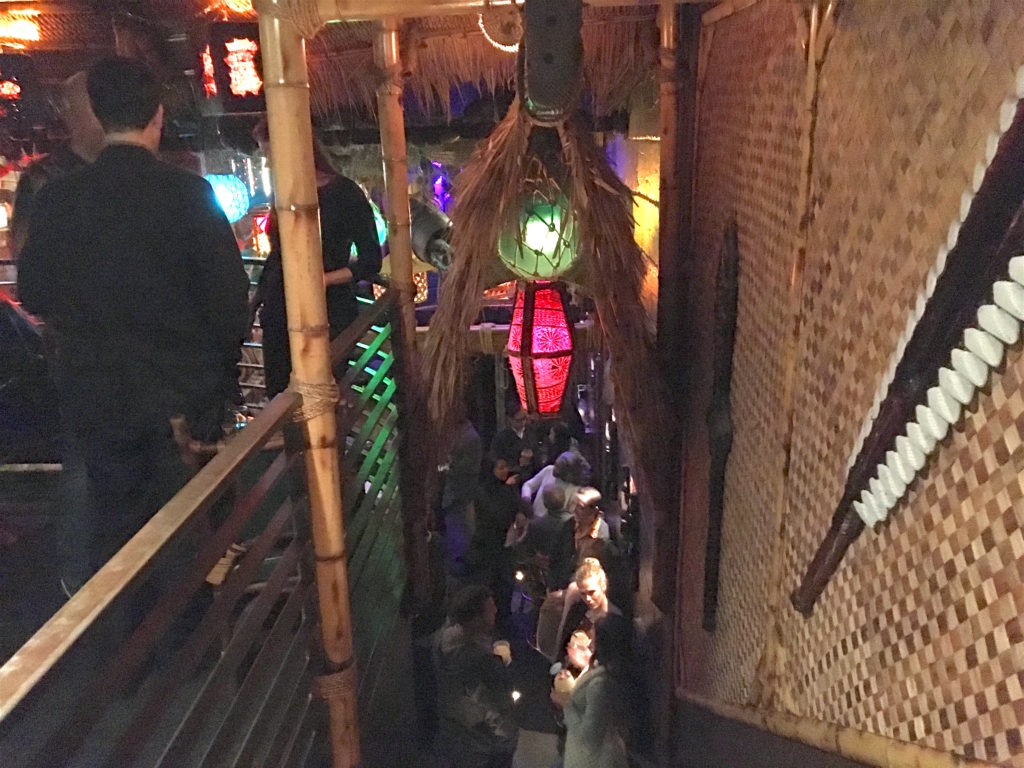 Smuggler's Cove is not huge but it feels big…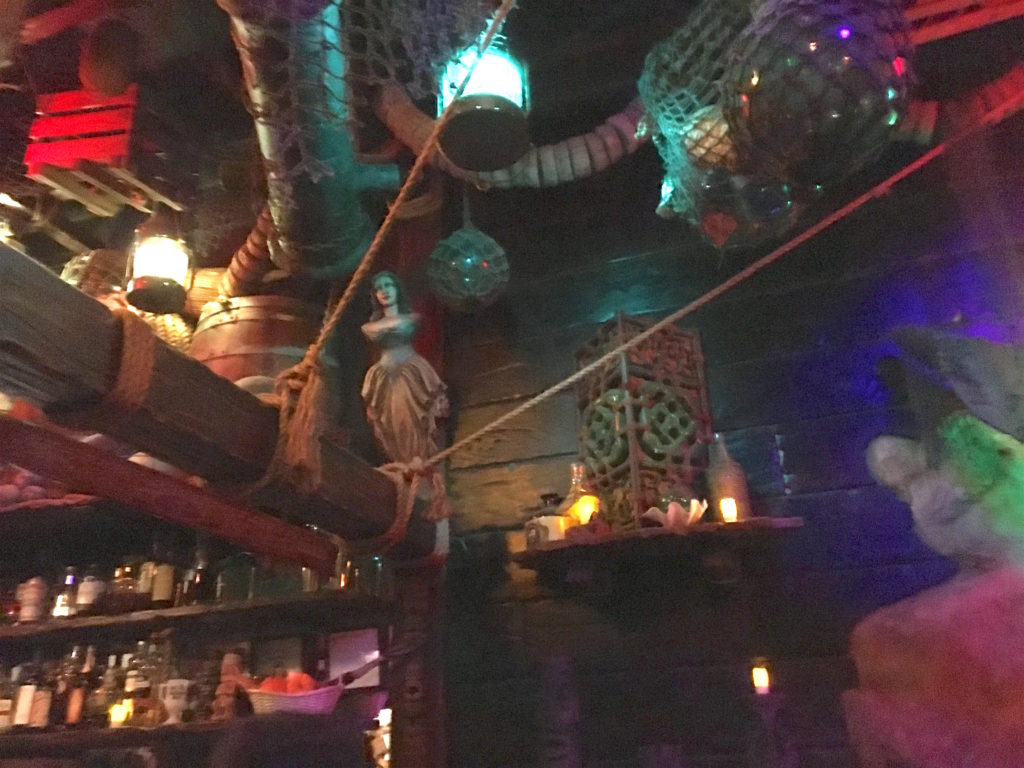 The best way to describe Smuggler's Cove is this: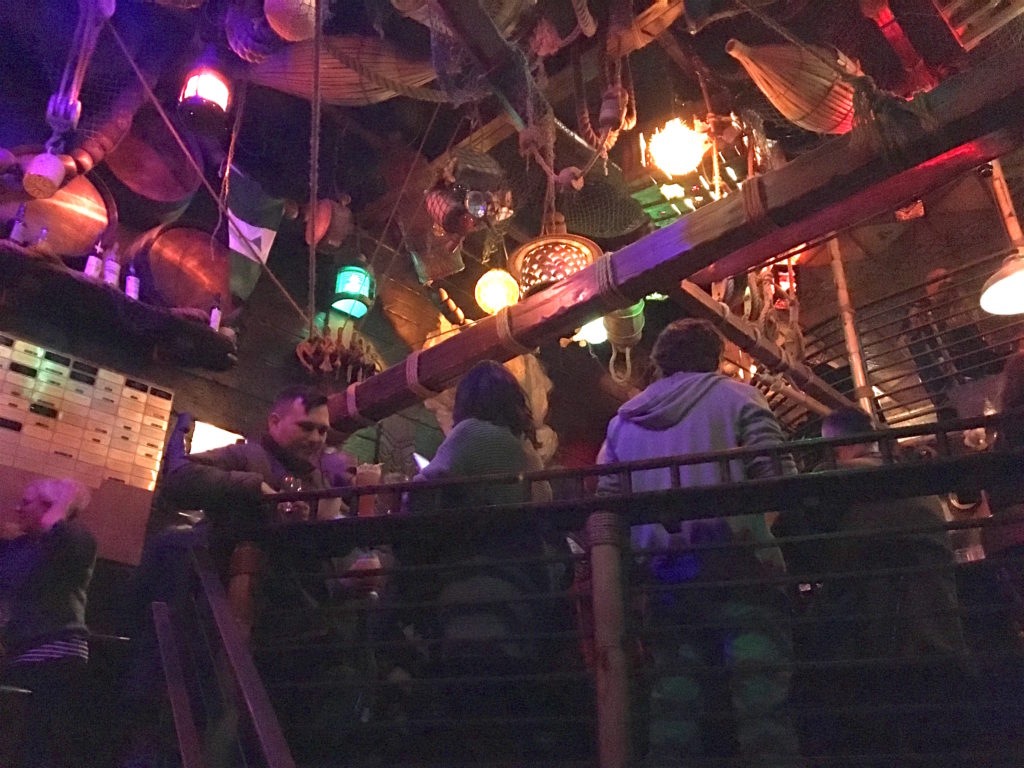 Imagine a large cave where a ship's captain has hidden his bounty and his rum.
Or combine Tiki with The Goonies.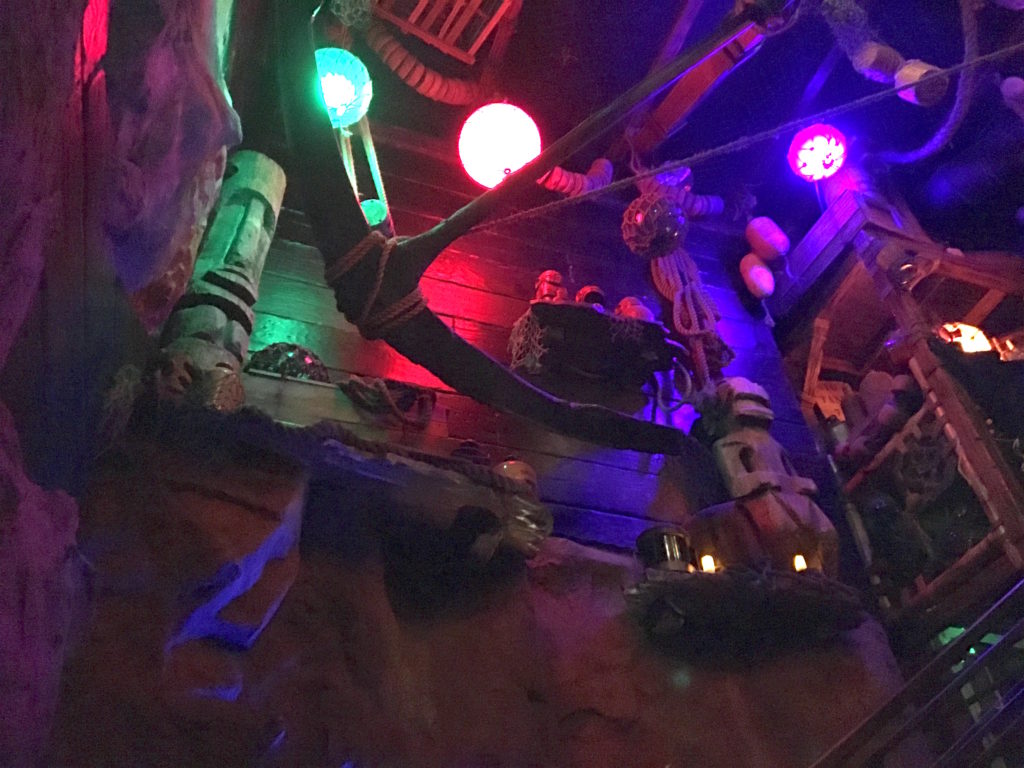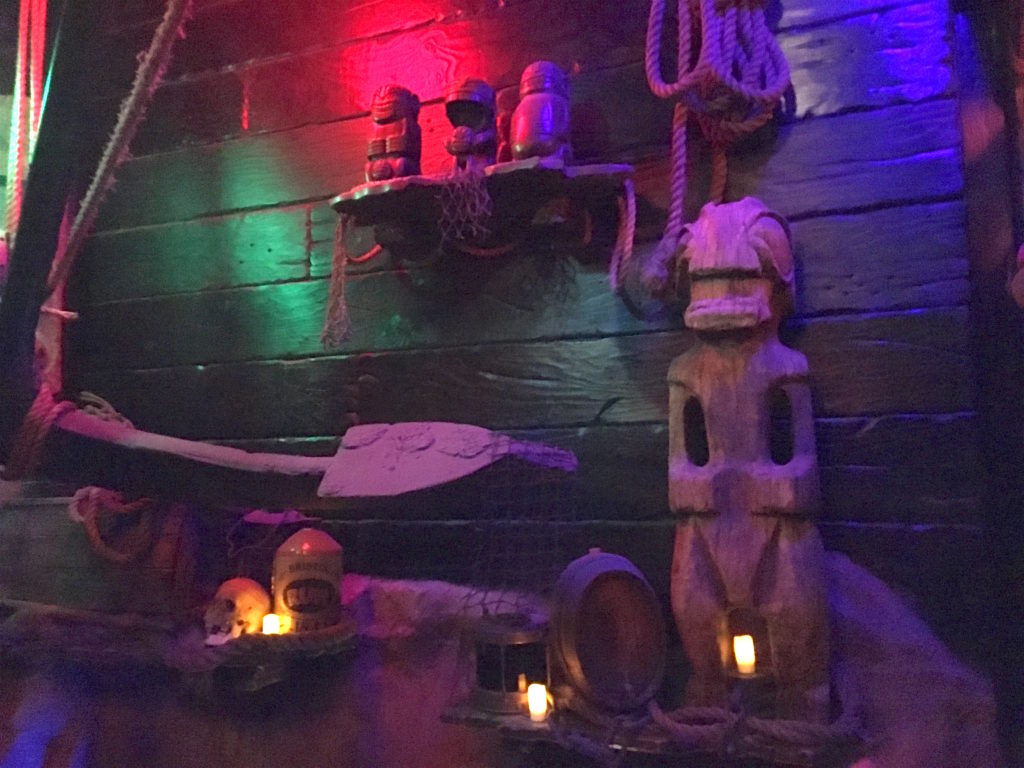 The bar has a nautical theme. You can't help notice the ship's anchor that's almost the size as a Volkswagen Beetle!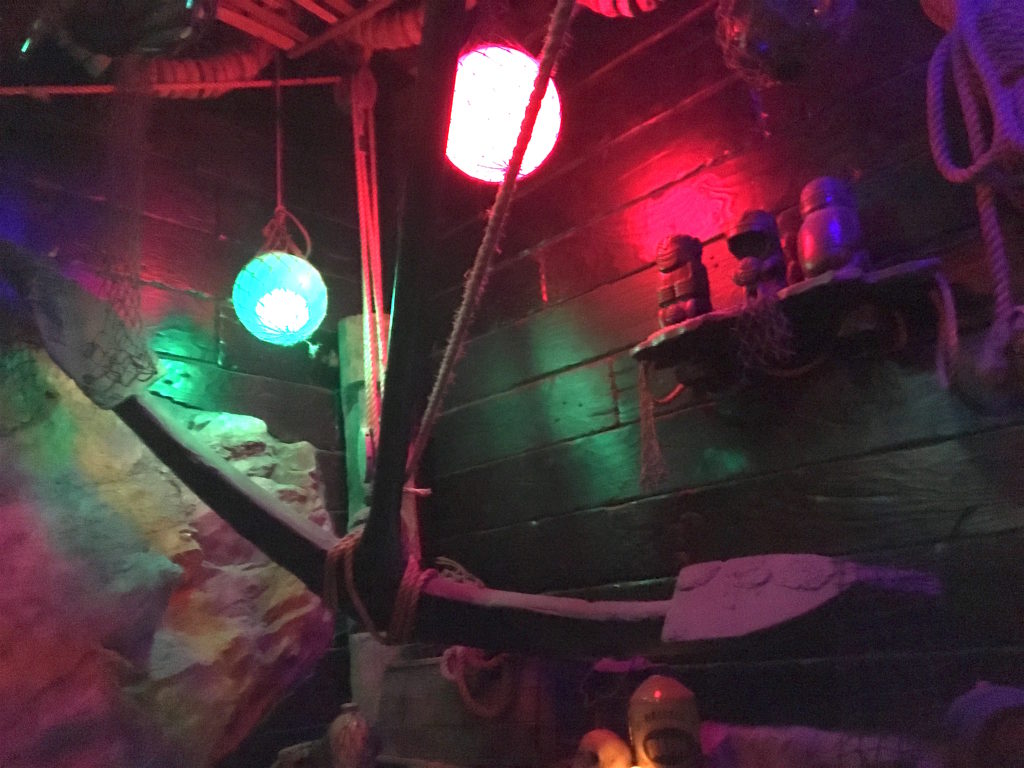 This is just the main floor!
Let's go up to the third floor. Here's some people sharing a volcano bowl…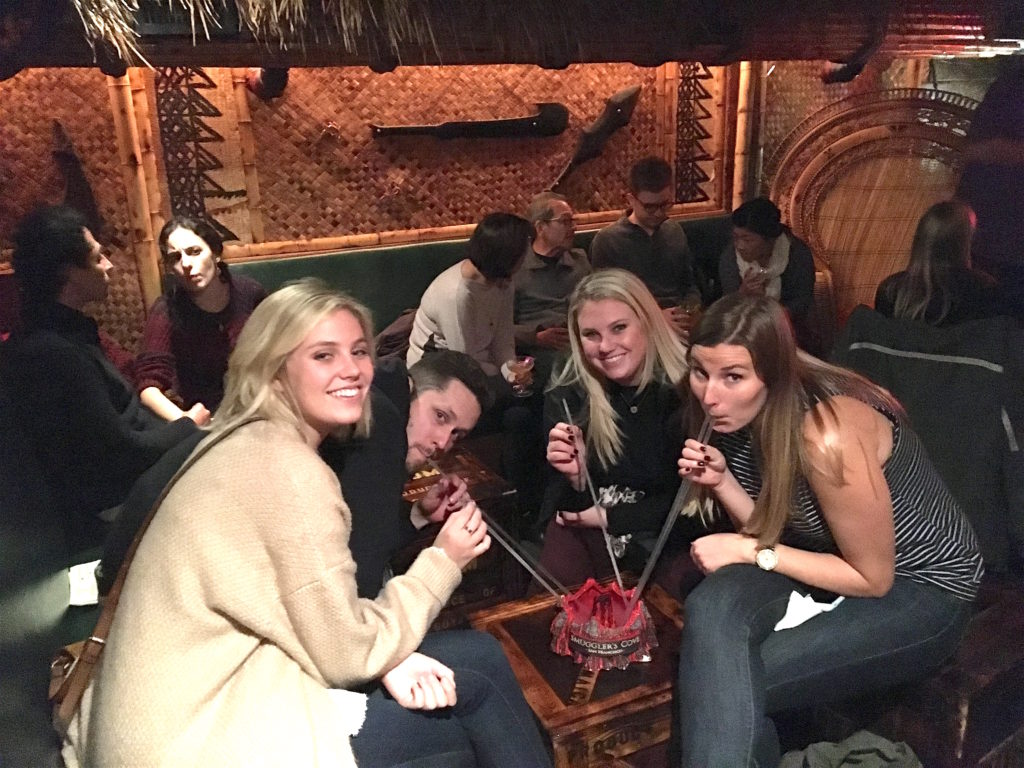 This the view from up top…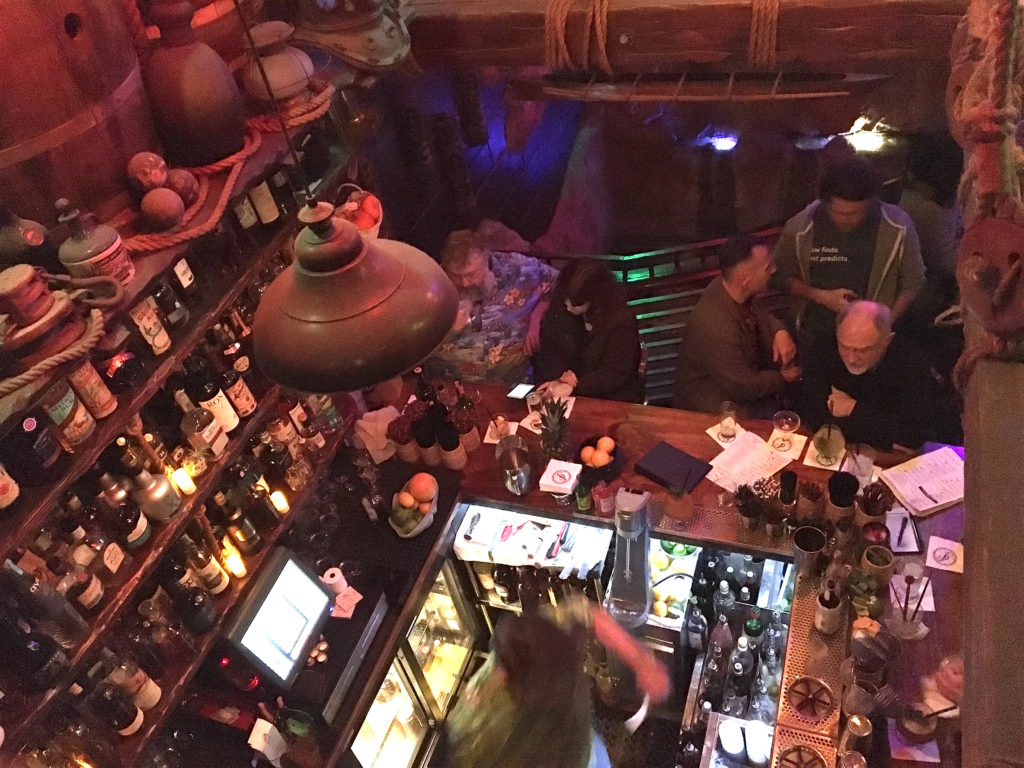 Here's the bottom floor…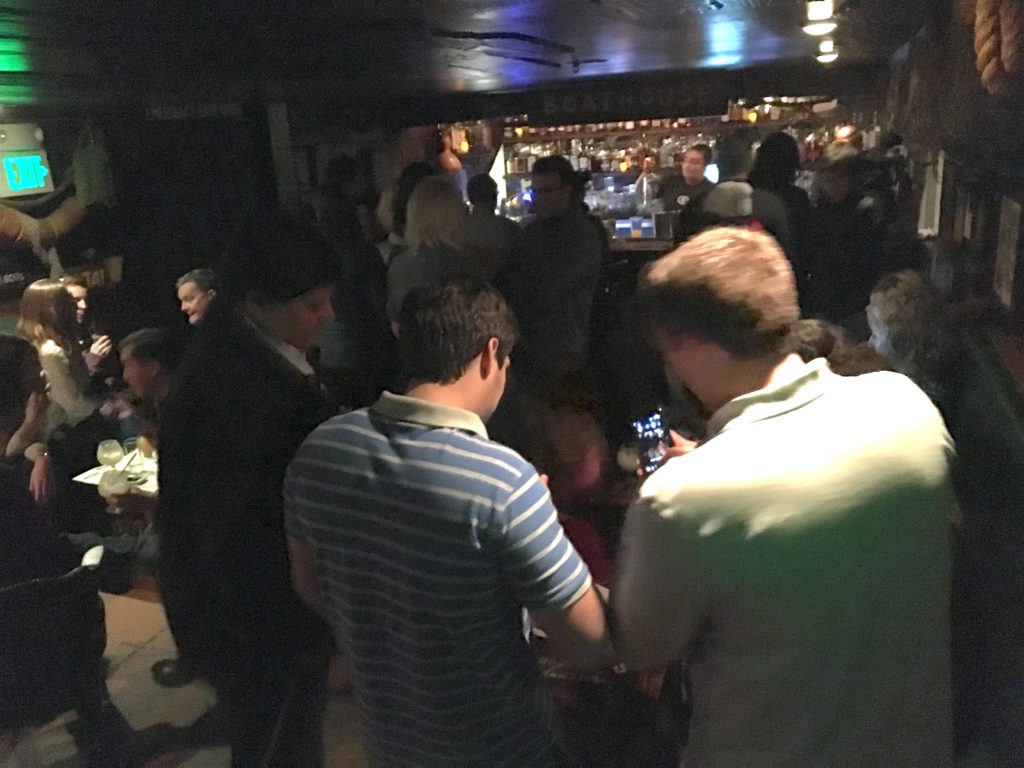 It feels like you're down inside the hull of ship and there happens to be a bar serving rum drinks.
Speaking of drinks…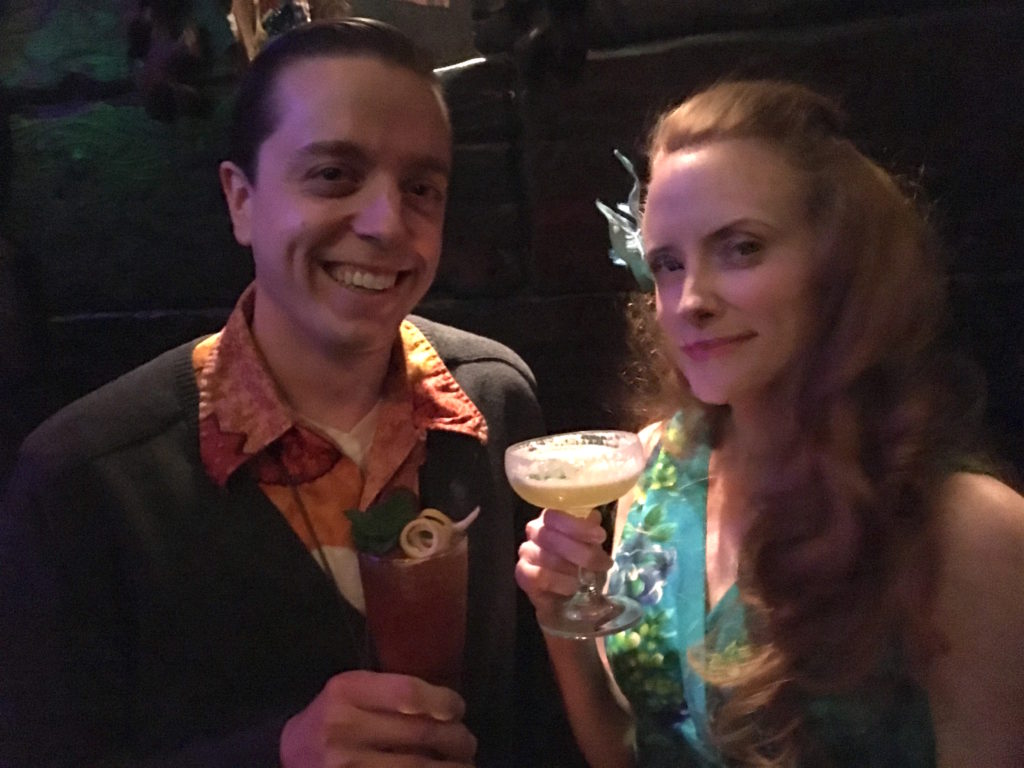 Martin Cate has made a deal with Virgin Atlantic Airlines. They plan on serving Smuggler's Cove cocktails at their Upper Class Clubhouse locations around the world.
And…
Smuggler's Cove has the largest rum selection in the United States.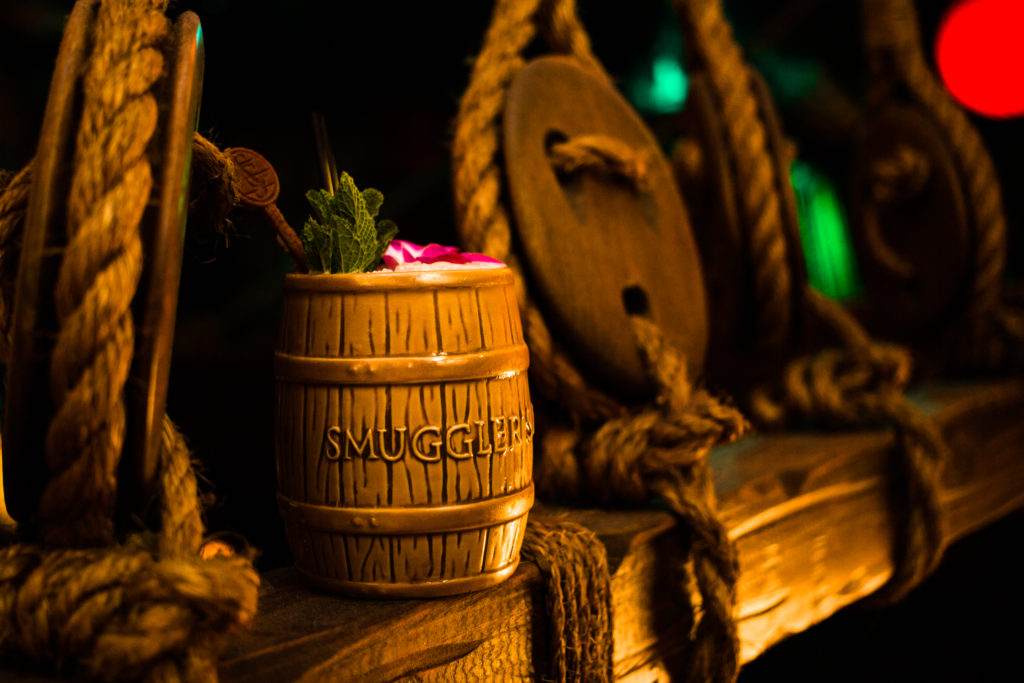 Do I really need to say anything more?
Head on out to Smuggler's Cove and get there early. It fills in fast and now you know why!
Here is the website for Smuggler's Cove and Facebook page.
Want to know a little bit more about Martin Cate? Here's my interview with this Tiki VIP.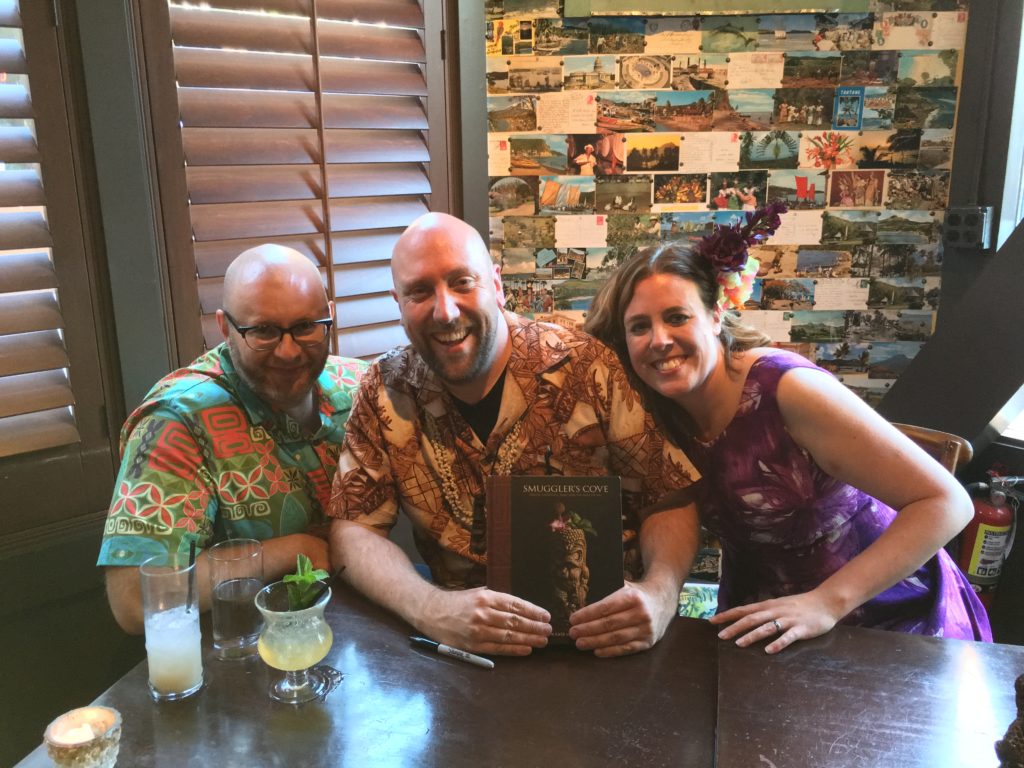 Martin and his wife Rebecca also wrote a book on Smuggler's Cove, rum, Tiki, and everything in between. Here's my review.