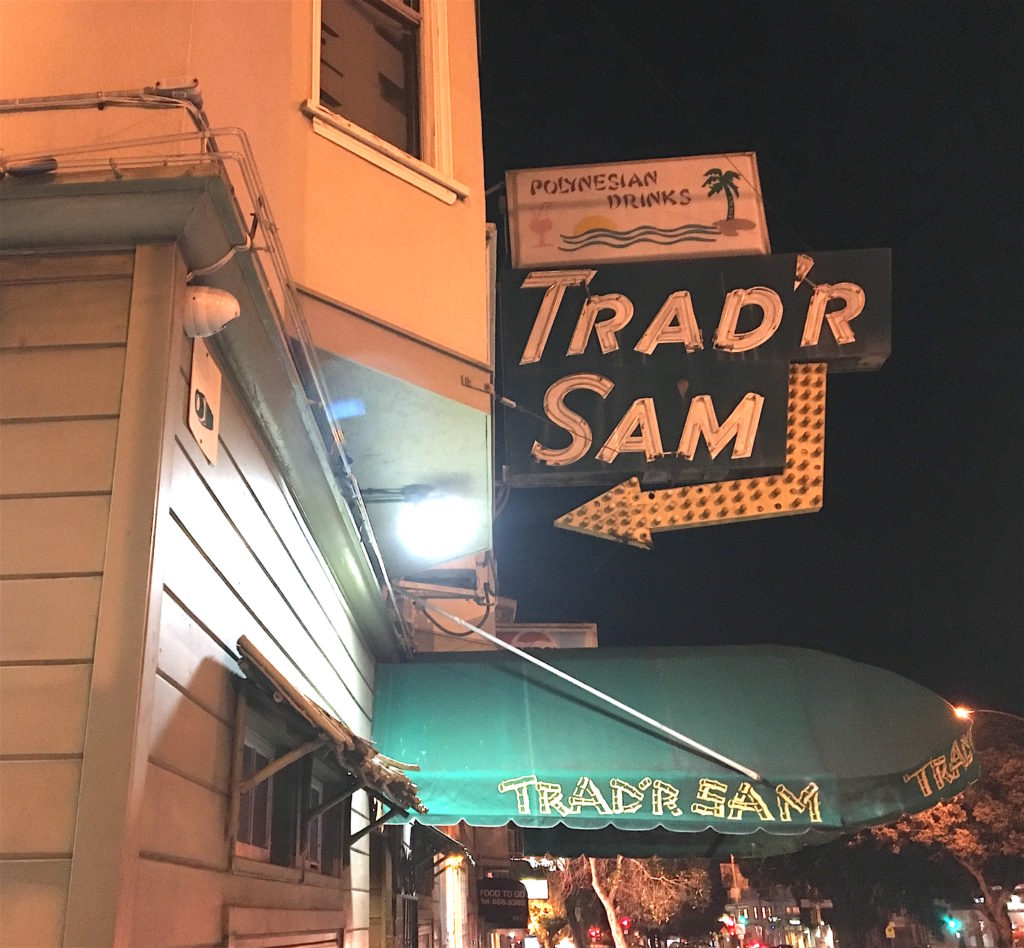 There are a lot of "Traders" when it comes to Tiki.
There are Trader Vic's, Trader Dick's, Trader Mort's, and of course Disney's own Trader Sam's. But before there was Trader Sam's, there was Trad'r Sam…
Trad'r Sam is located in San Francisco and it is the oldest and still operating Tiki bar in the world! It opened in 1937. It could be considered more of a bamboo bar than a Tiki bar because there aren't any Tikis. However, that doesn't mean the place isn't cool. Here's what Trad'r Sam looked like back in the day…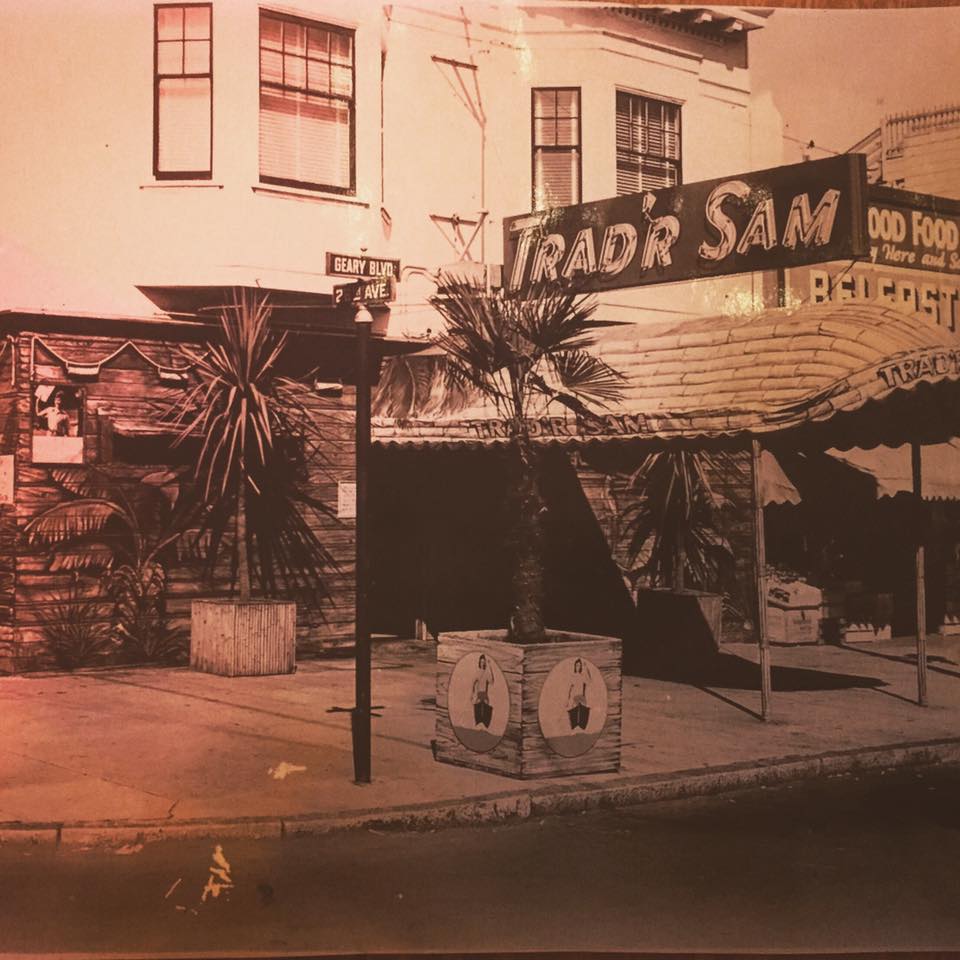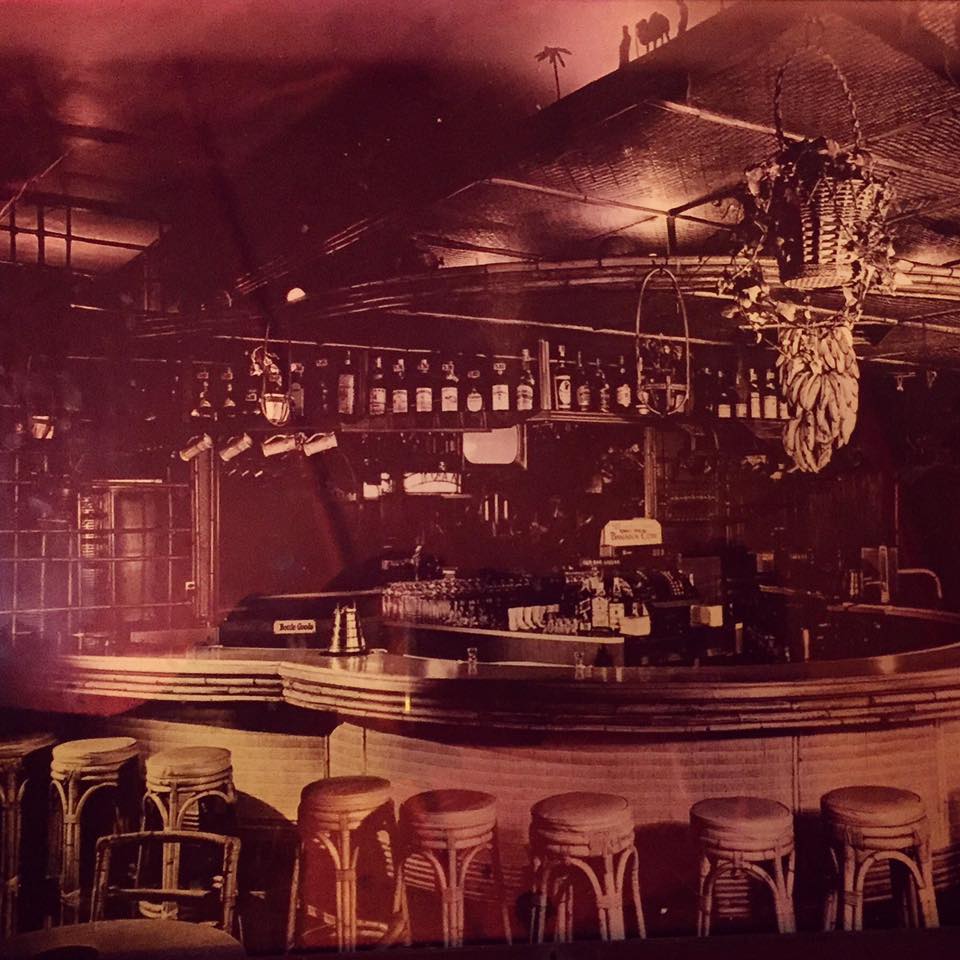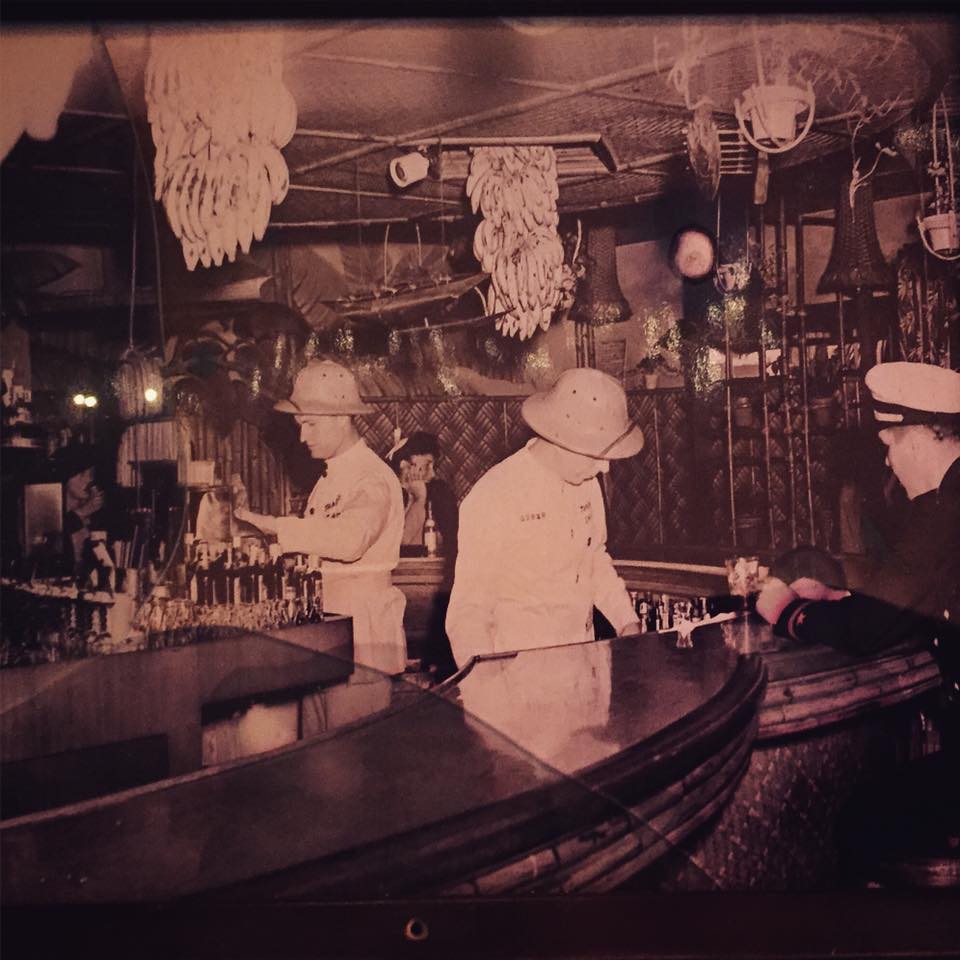 Pretty incredible! You've got to love those dudes in the jungle hats. Did you notice the banana bunches hanging from the ceiling? These pictures make me want to go back in time! Maybe I don't have to: the place is pretty much unchanged….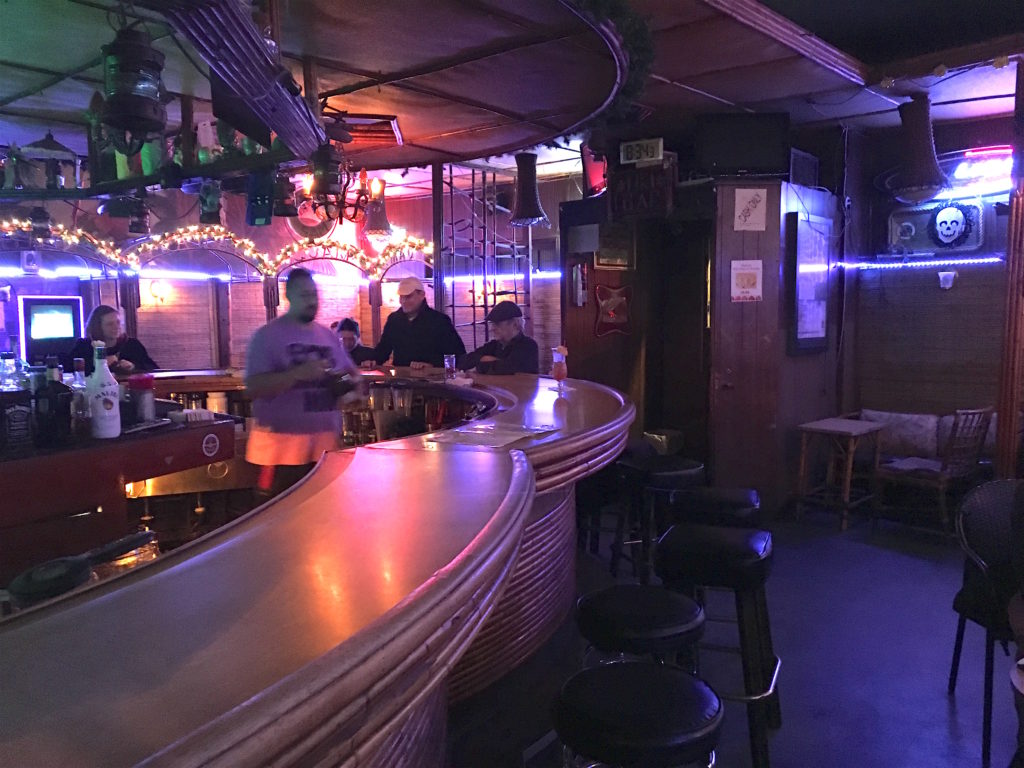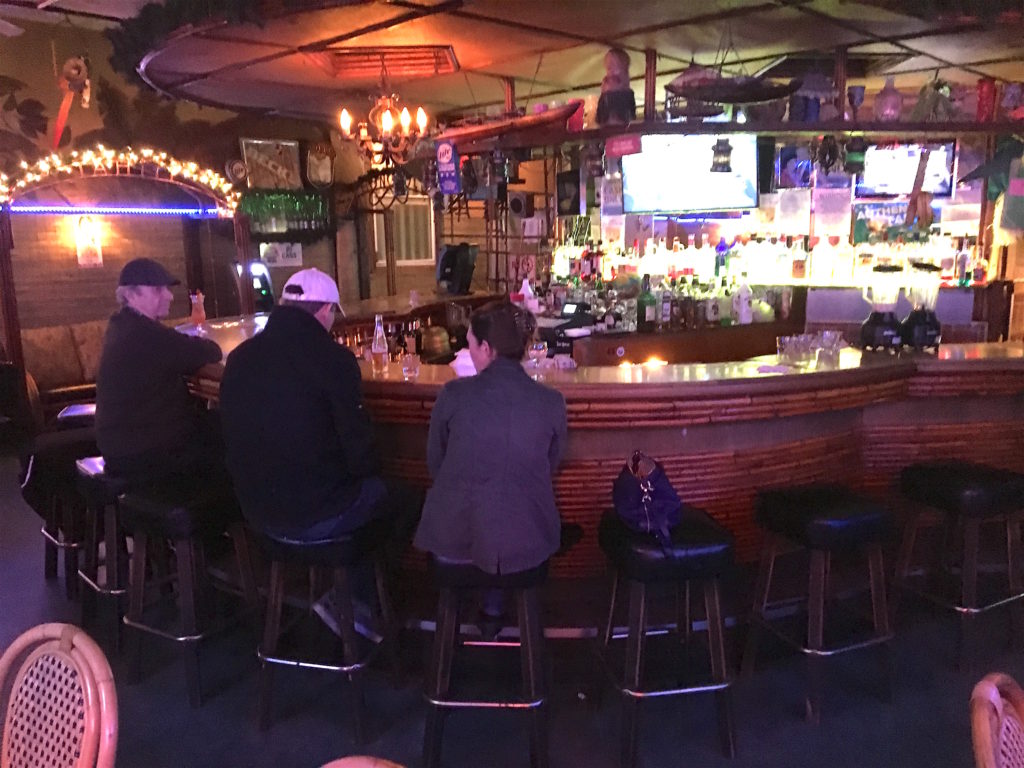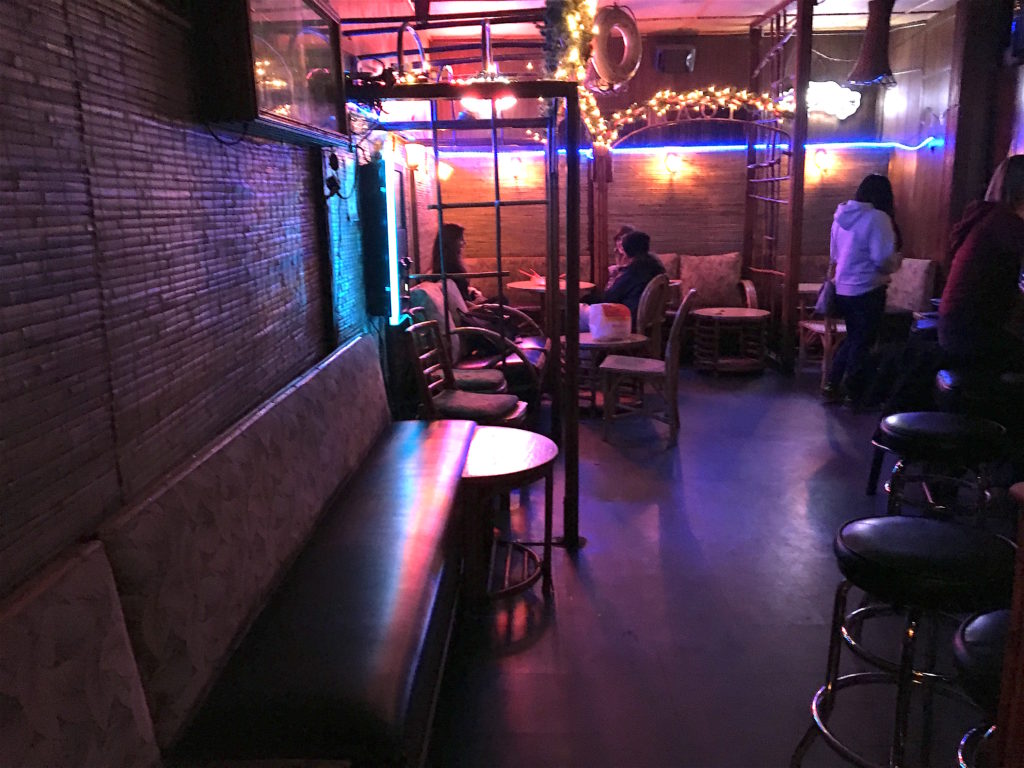 Well, the bartenders with jungle hats are nowhere to be found, but you have this gentleman behind the bar…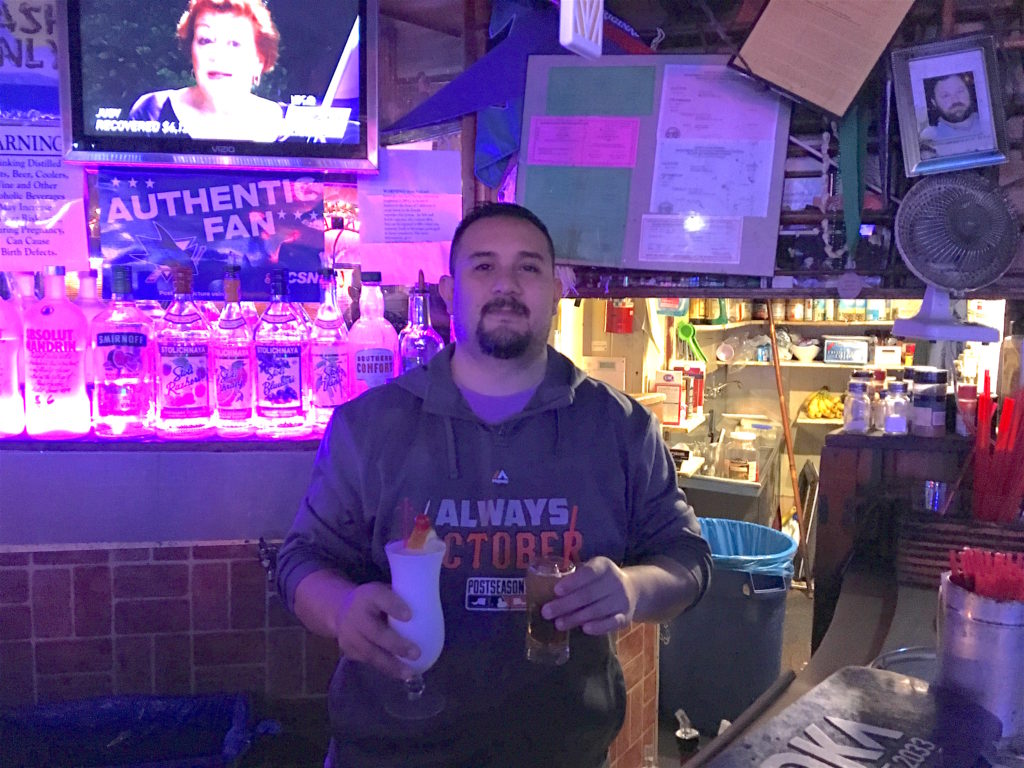 His name is Marvin Long and he can make a stiff drink. This is the Planter's Punch…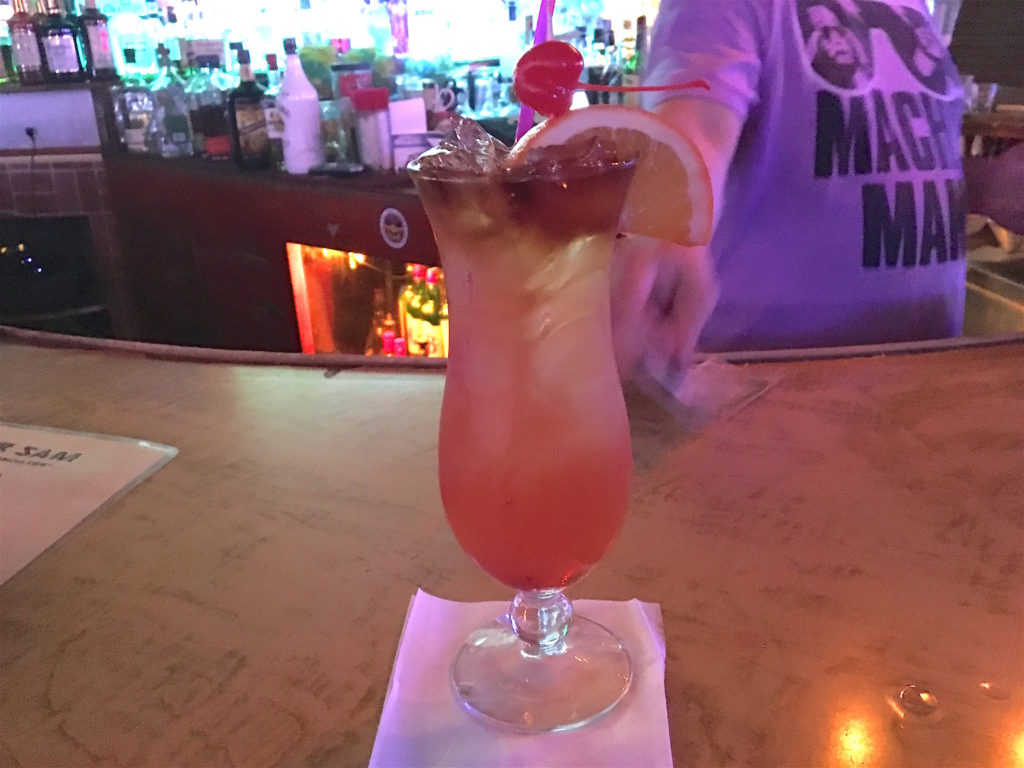 The drink had more than a punch! I had just one and I was good to go!
The vibe at Trad'r Sam is really chill and laid back. Everyone was cool, friendly, and talkative…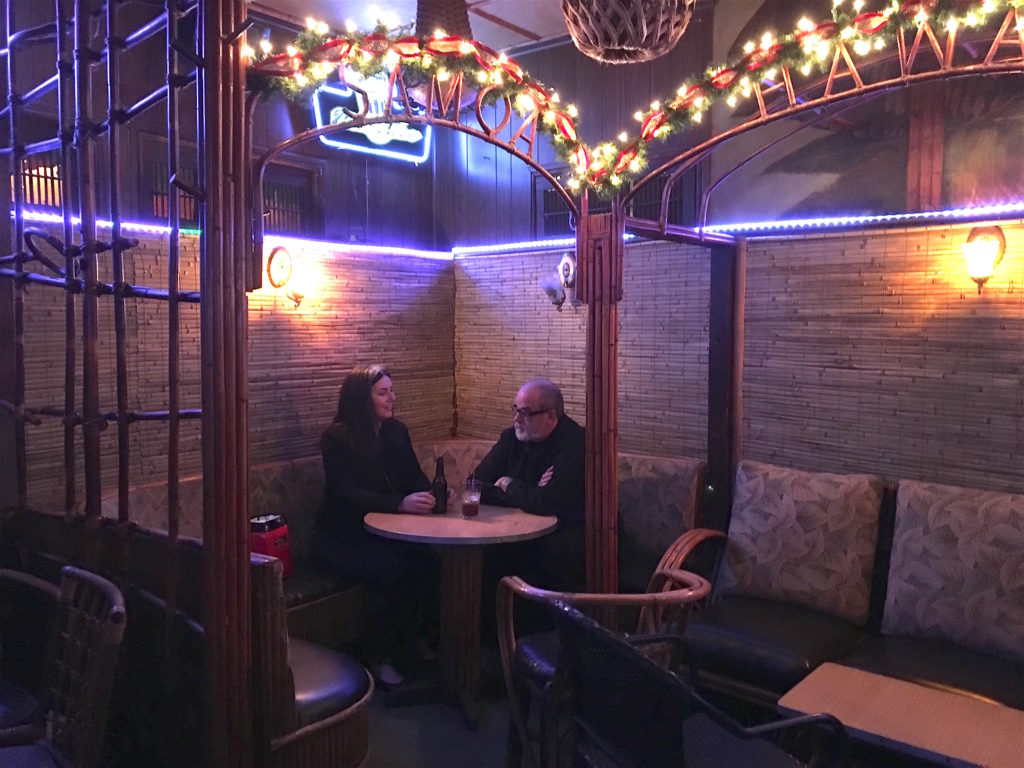 Hey! I even ran into the famous artist Frank Kozik and his wife Sharon!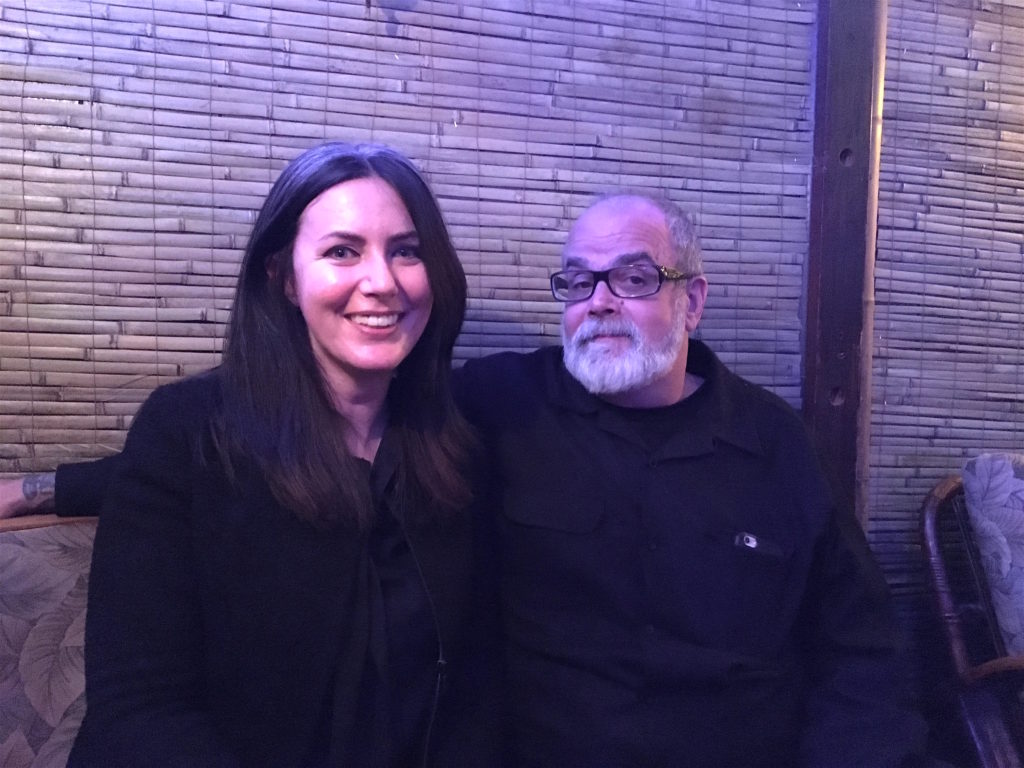 Sharon and Frank: if you're reading this post, I just want to say thank you very much for taking the time to talk to me. That meant the world to me.
Trad'r Sam at this point is more of local dive bar than anything, but the bar itself hasn't changed! I honestly believe it wouldn't take very much to bring Trad'r Sam back to its original glory. All you would have to do is put a jungle hat on Marvin and hang up some bananas!
I would like to thank Katie Stewart for the old Trad'r Sam pictures. Follow her on Instagram.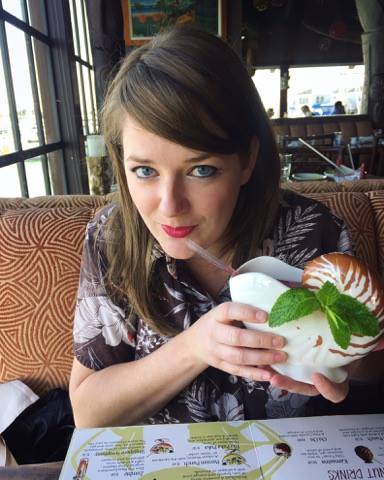 Like Trad'r Sam on Facebook!