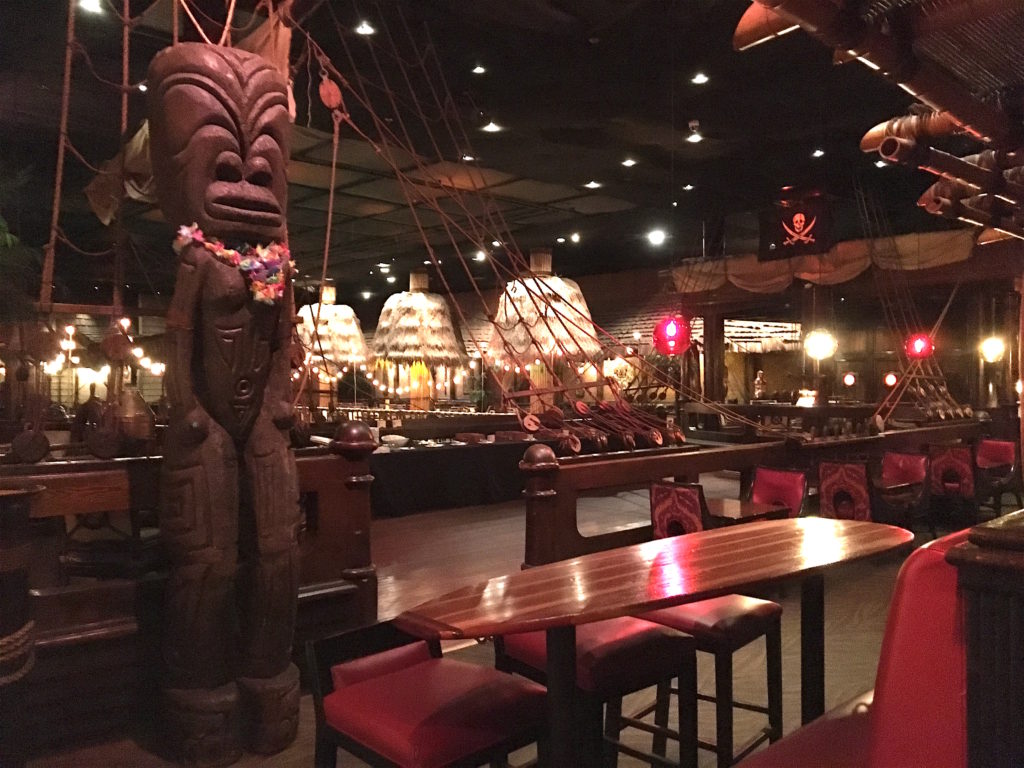 I'll never forget seeing this clip on Anthony Bourdain's The Layover.
It's where Anthony checks out the Tonga Room in San Francisco. I'd been waiting for my day to come every since and I finally made it!
The Tonga Hut is located downstairs in the very ritzy Fairmont Hotel…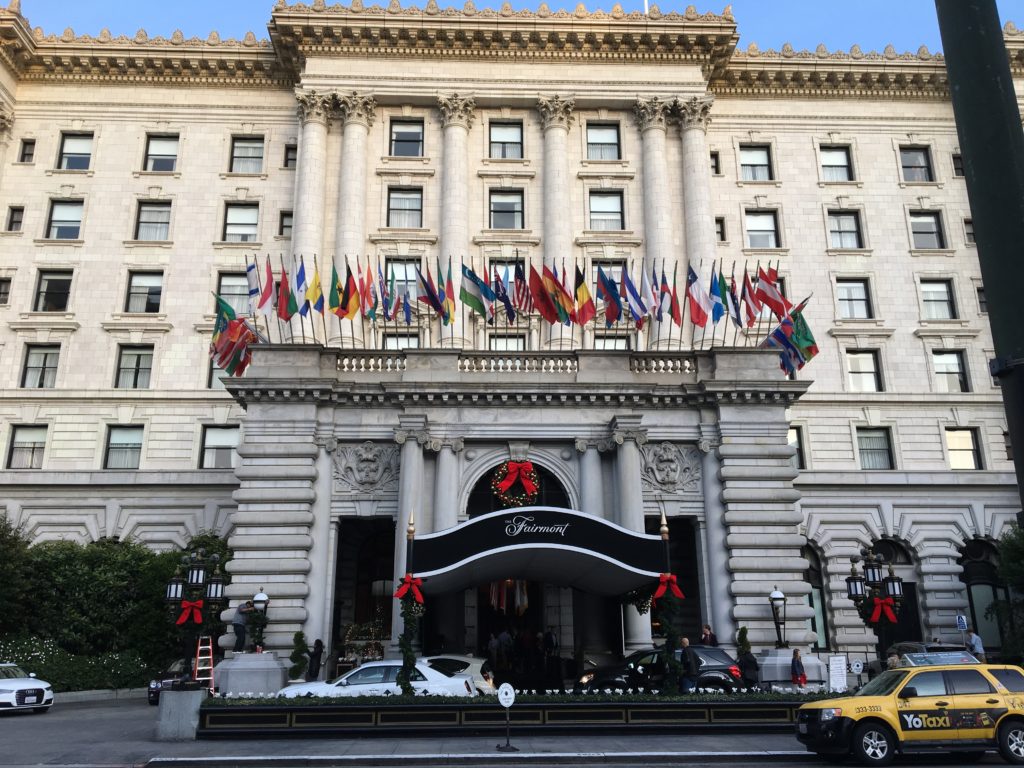 I have to admit, I felt very underdressed walking through the lobby wearing an aloha shirt…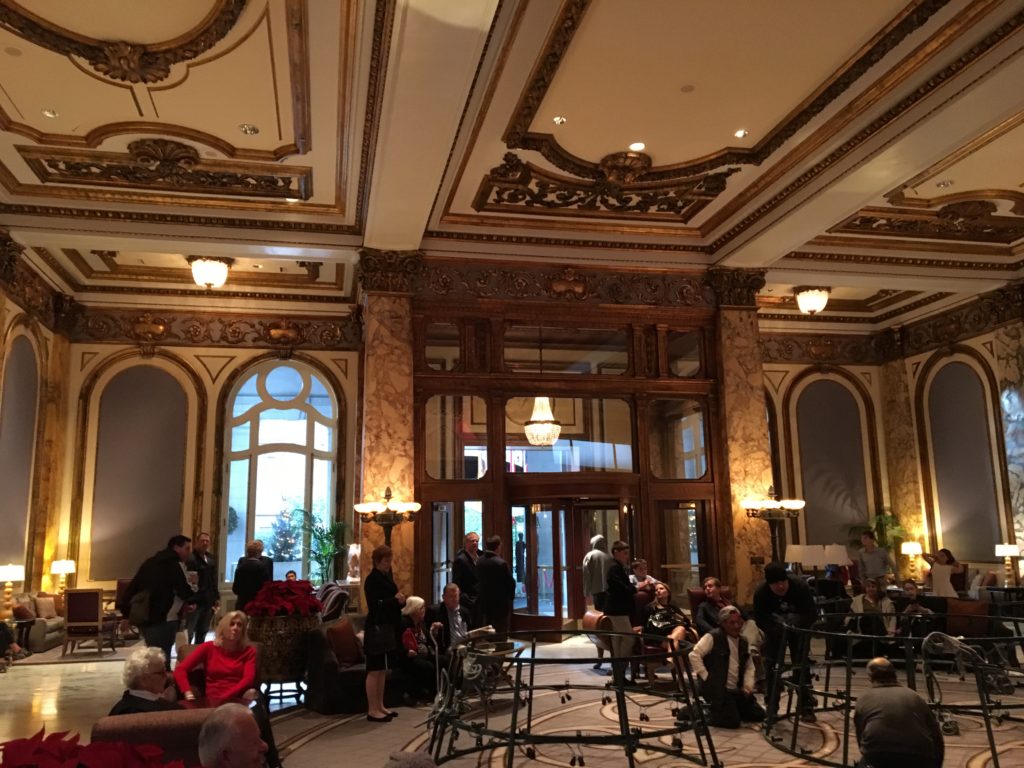 However, once I was downstairs, I knew I was in the right place…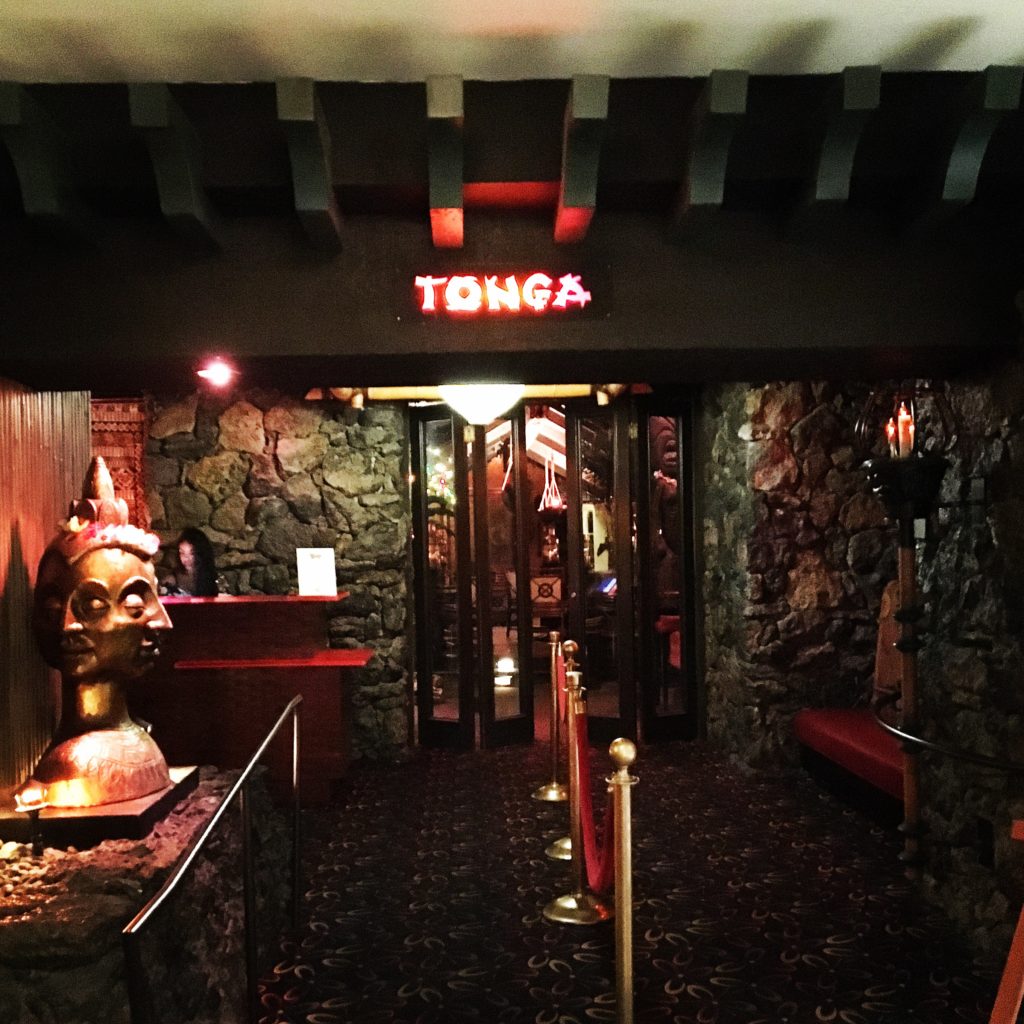 I entered the Tonga Room and was floored by how big the place actually is.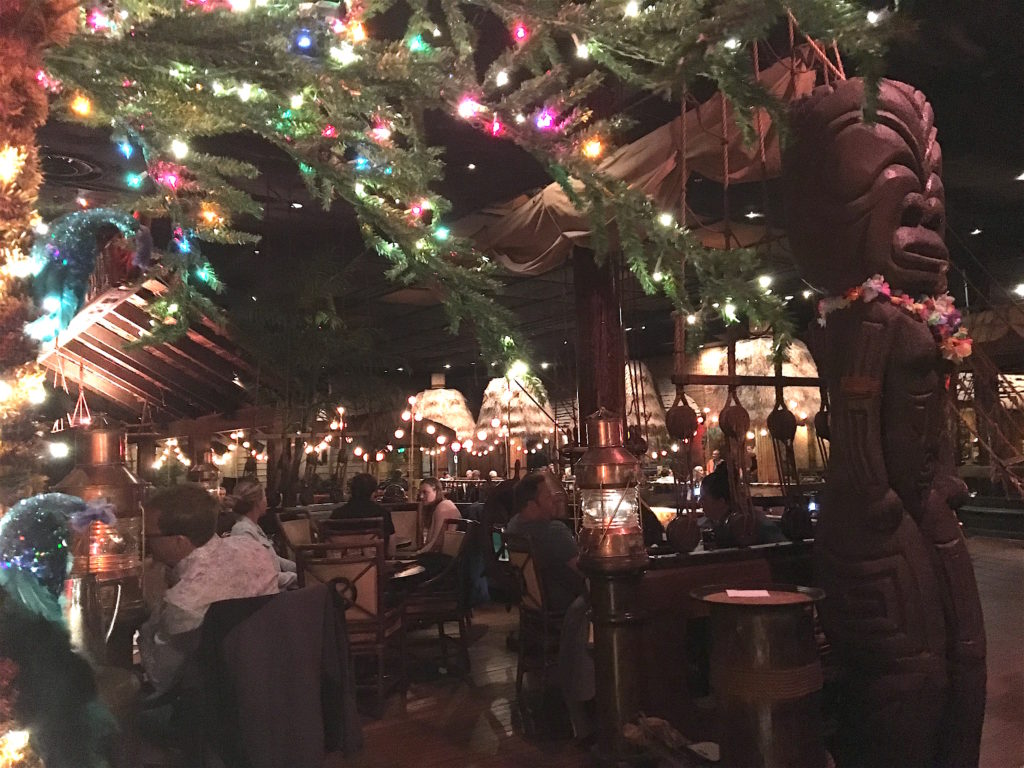 In the center of the room is a swimming pool…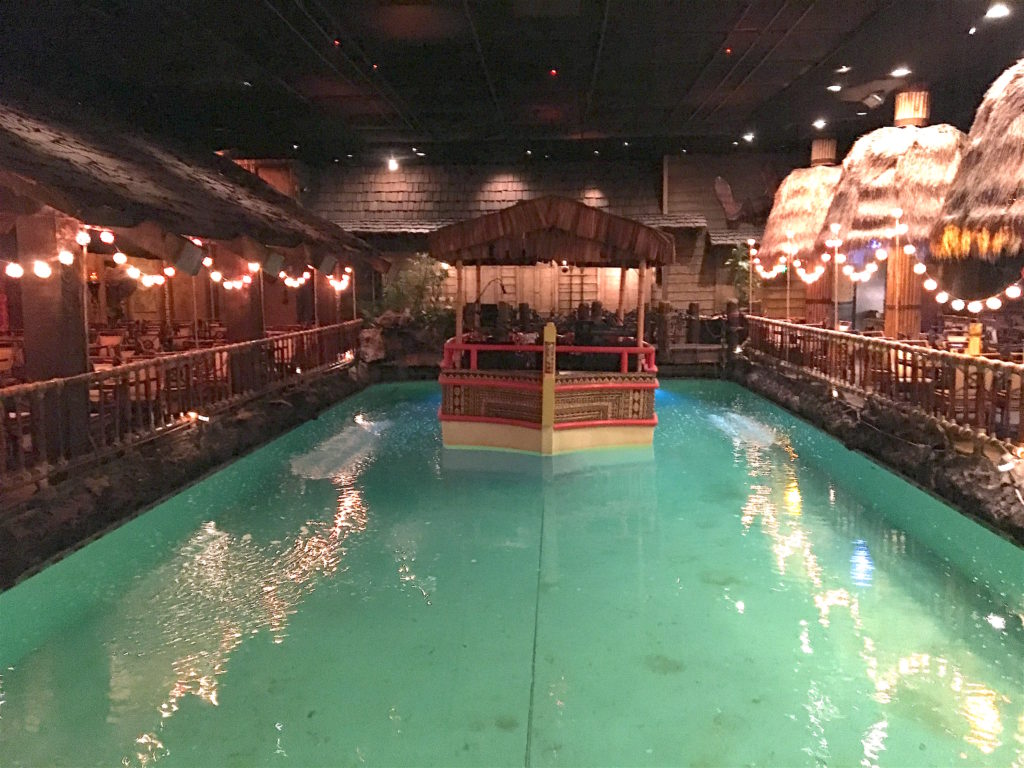 There's a raft that a live band plays on. Crazy!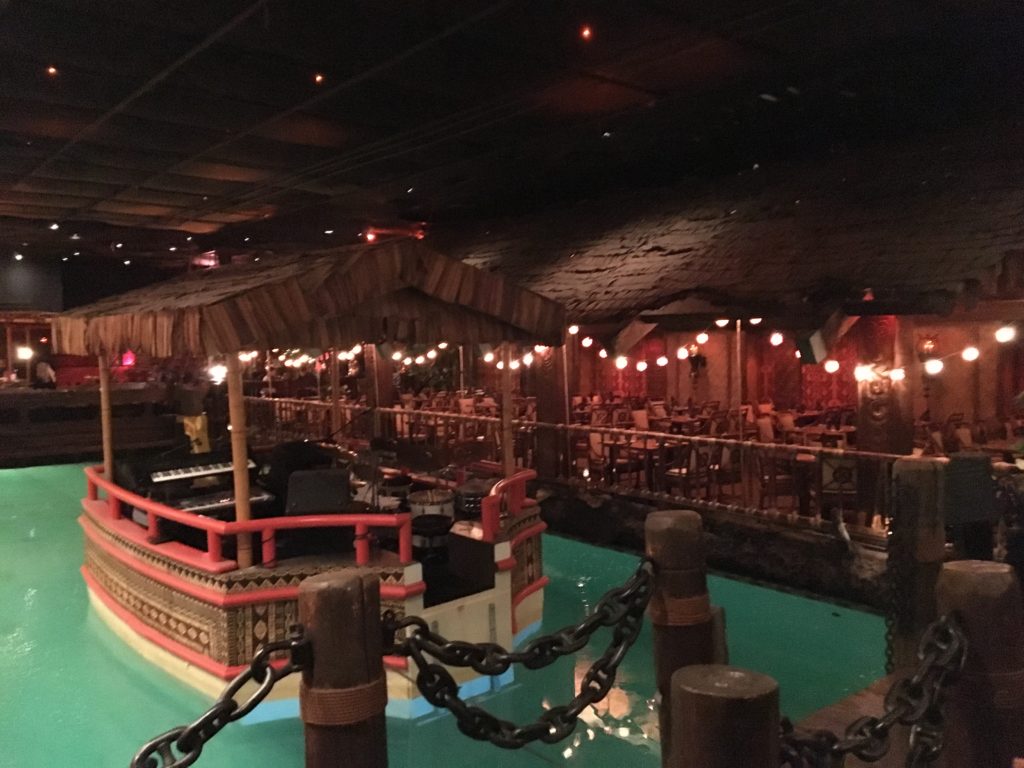 Before it became the Tonga Room, it was the swimming pool for the hotel.
On either side of the pool are large and long dining areas…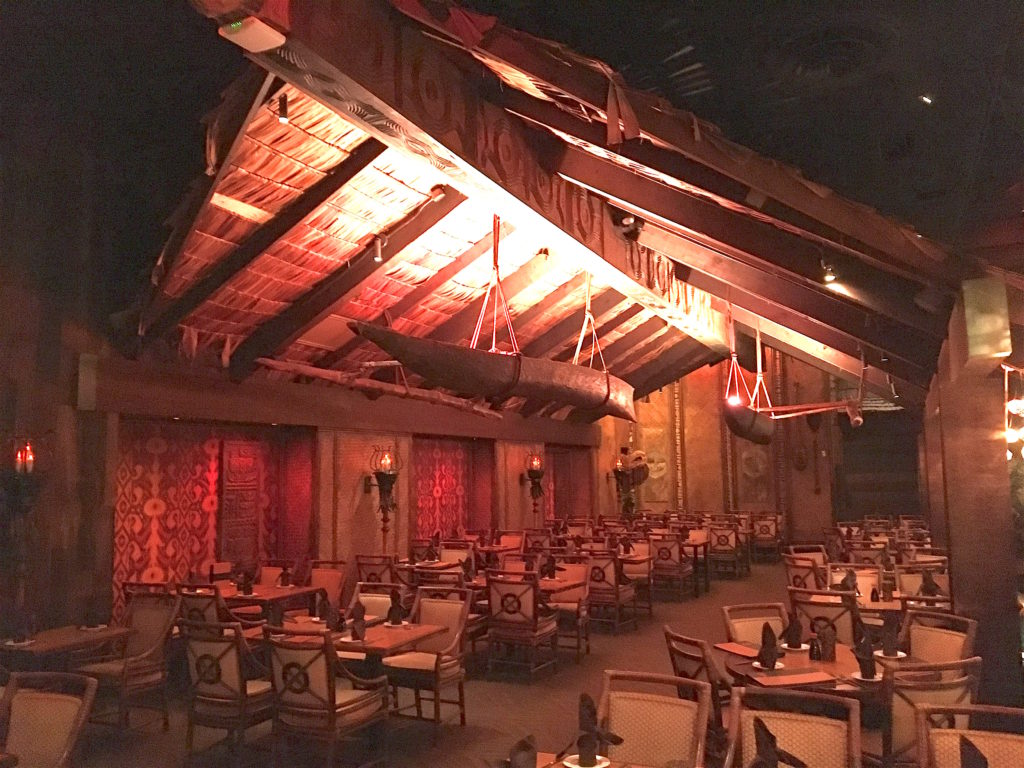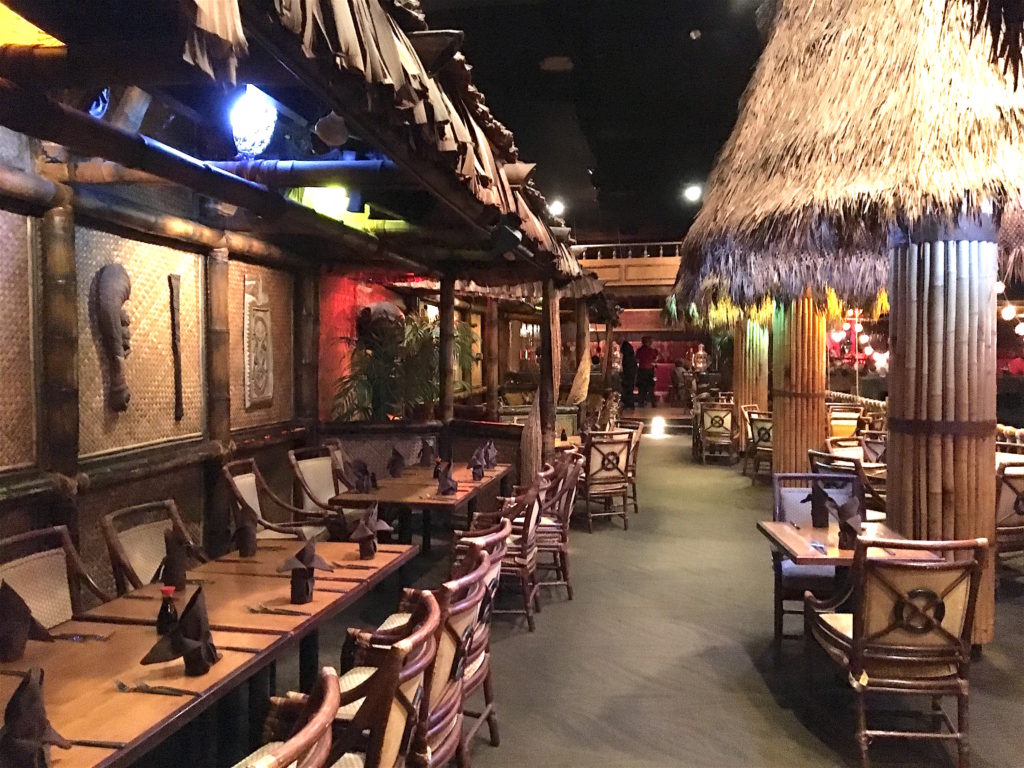 Where I sat felt like the deck of a pirate ship!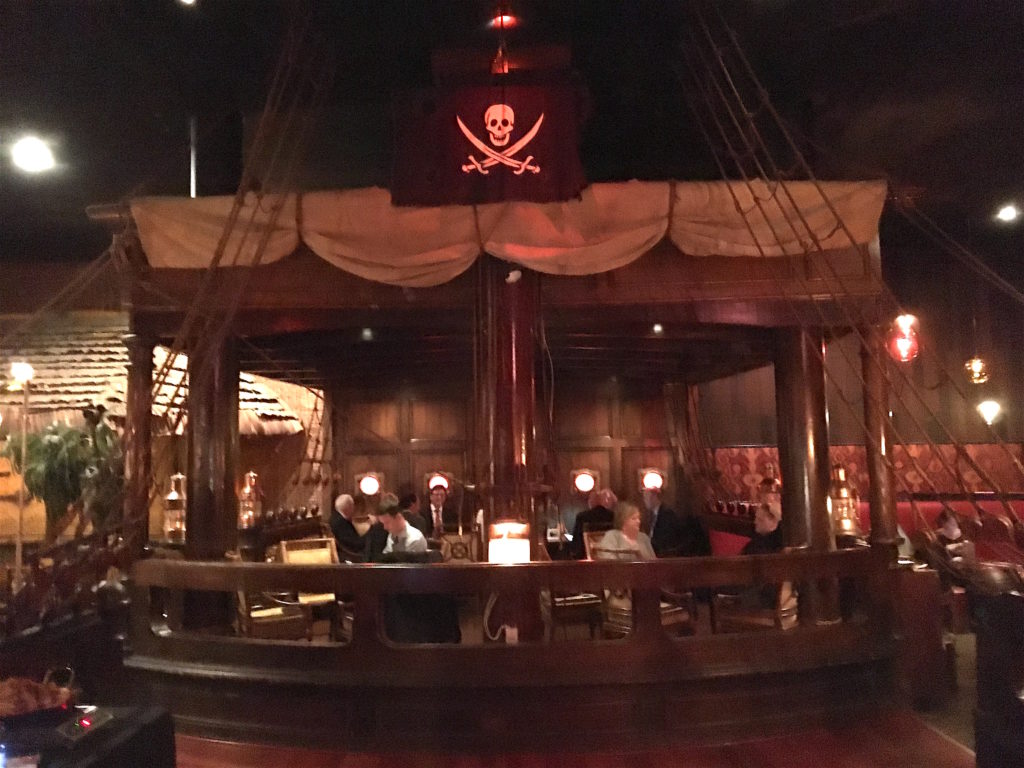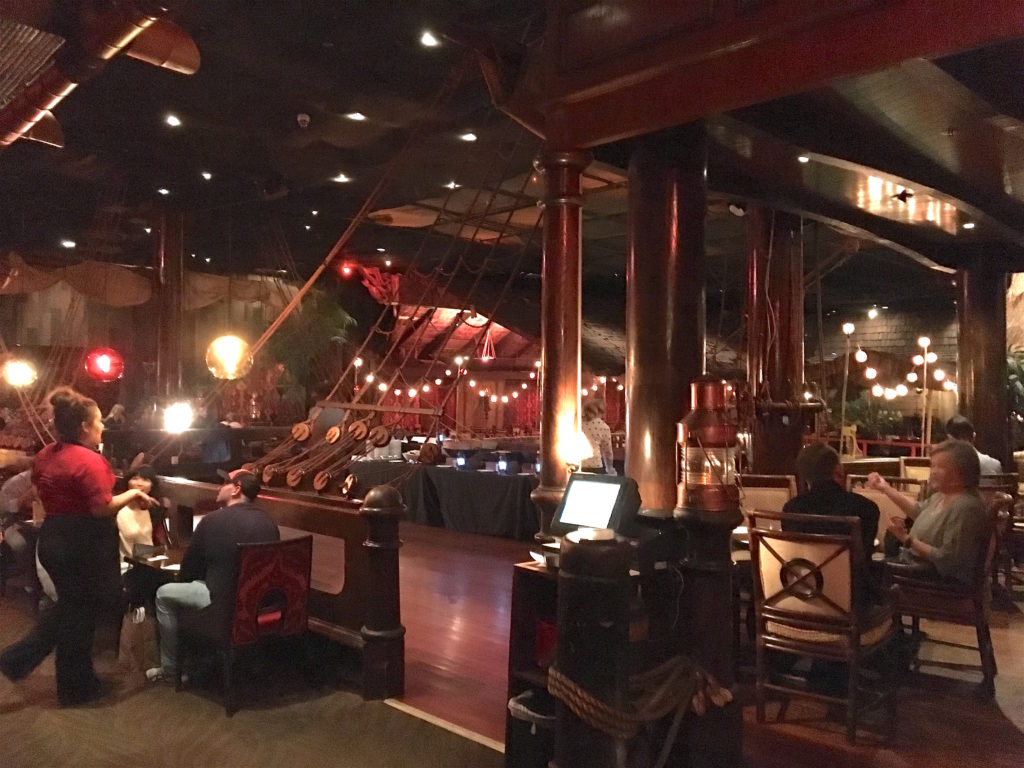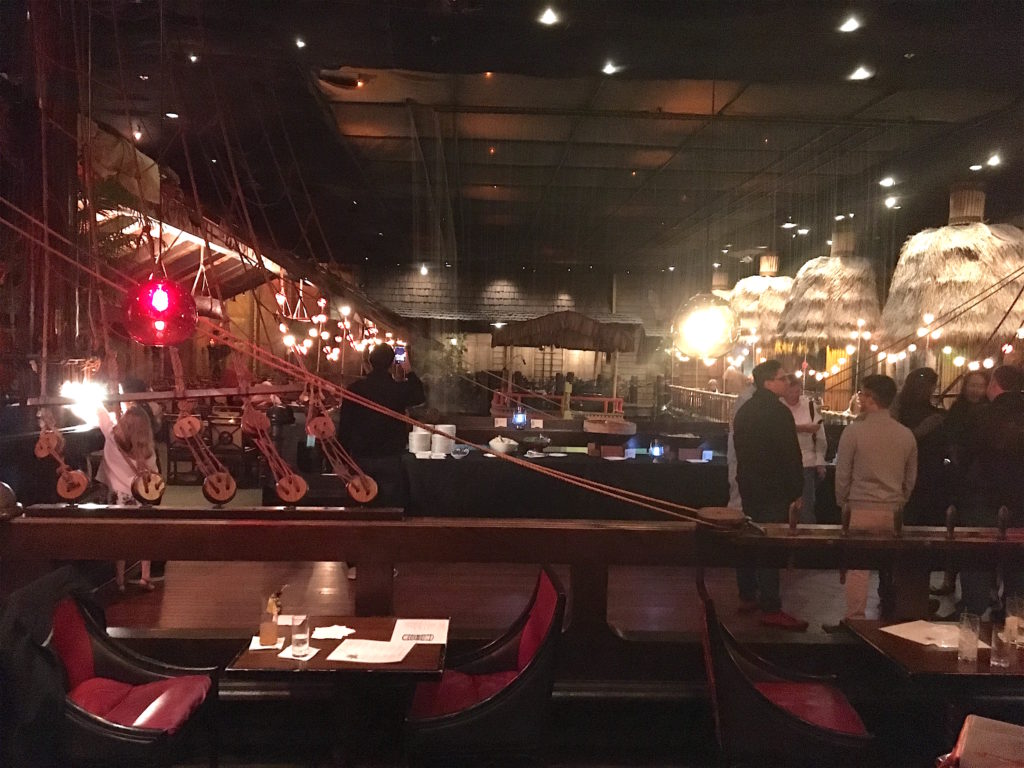 I was seated right in the middle of the Hurricane Bar…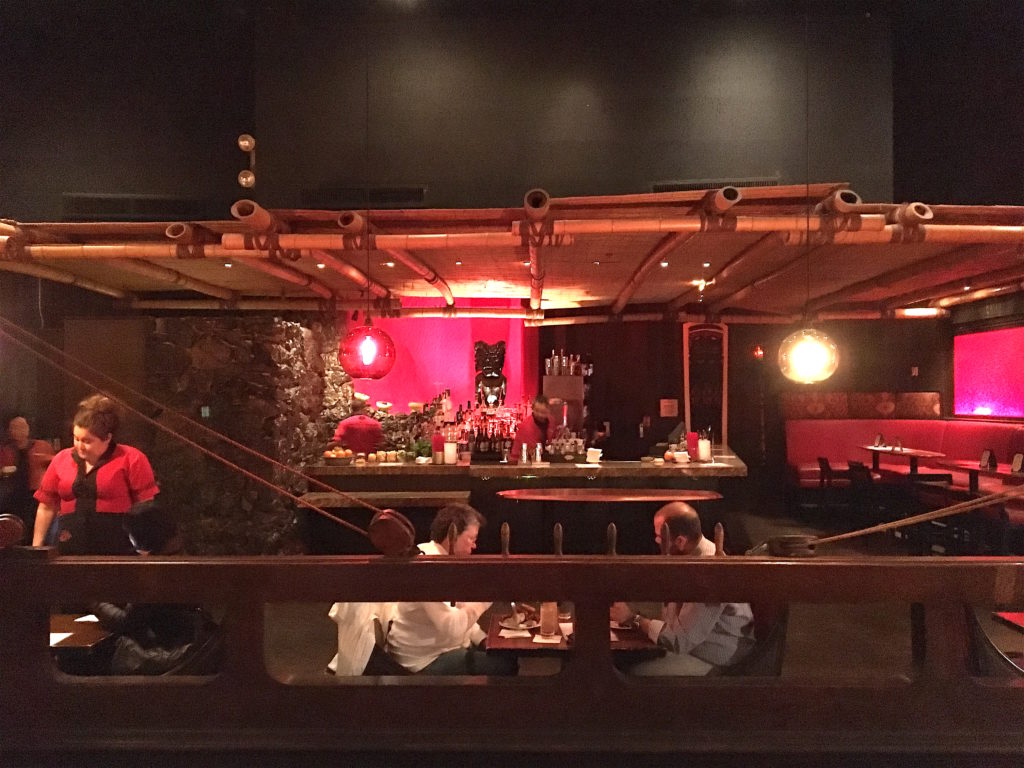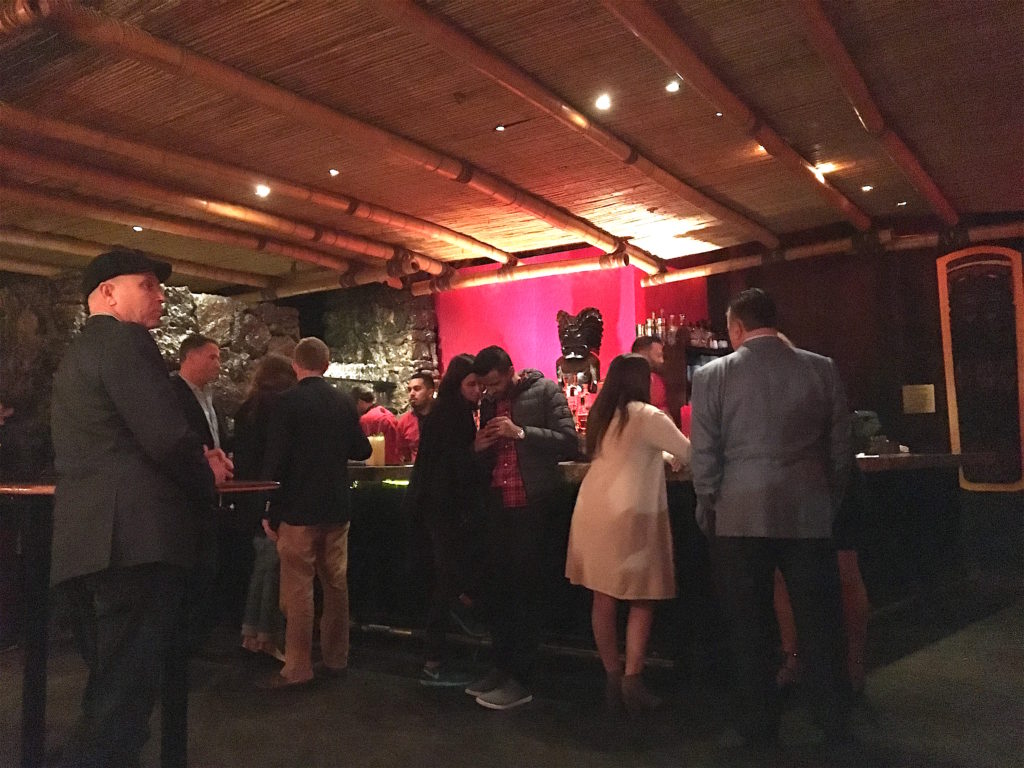 I was in Tiki heaven! I wasn't going anywhere anytime soon, so I ordered a Zombie…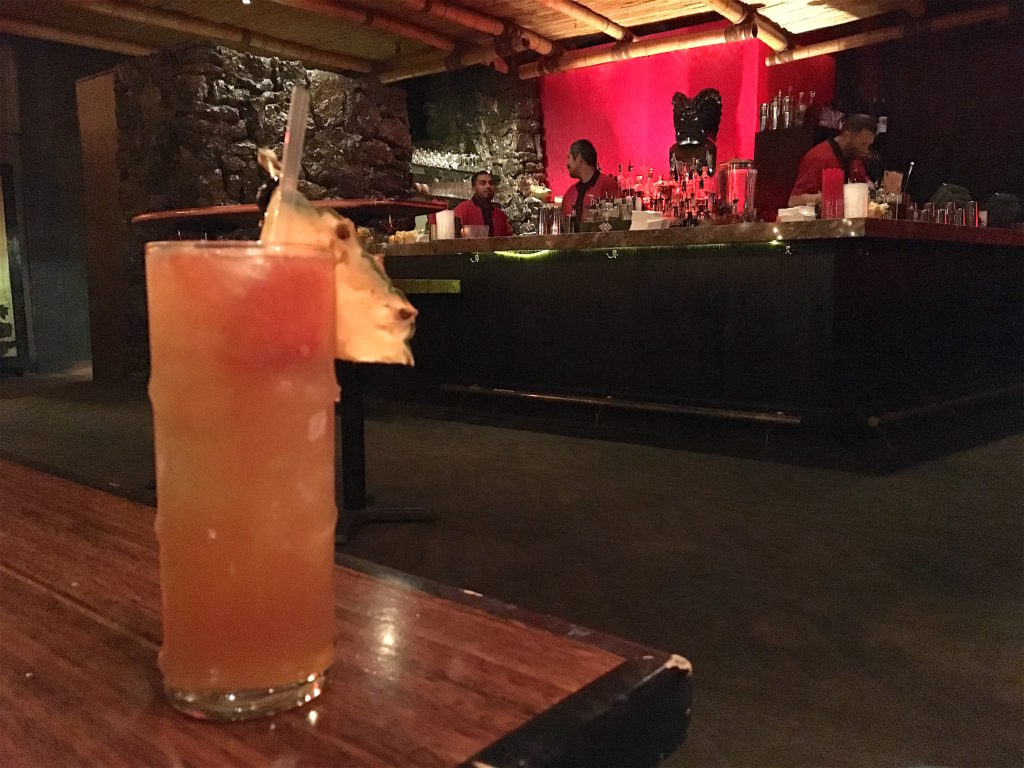 The Zombie is solid and made the way it should be with Pernod and all!
Then it started to rain. Yes! It actually started raining over the pool.
Luckily, I visited the Tonga Room during happy hour and for 15 dollars I got to take advantage of the all you can eat buffet!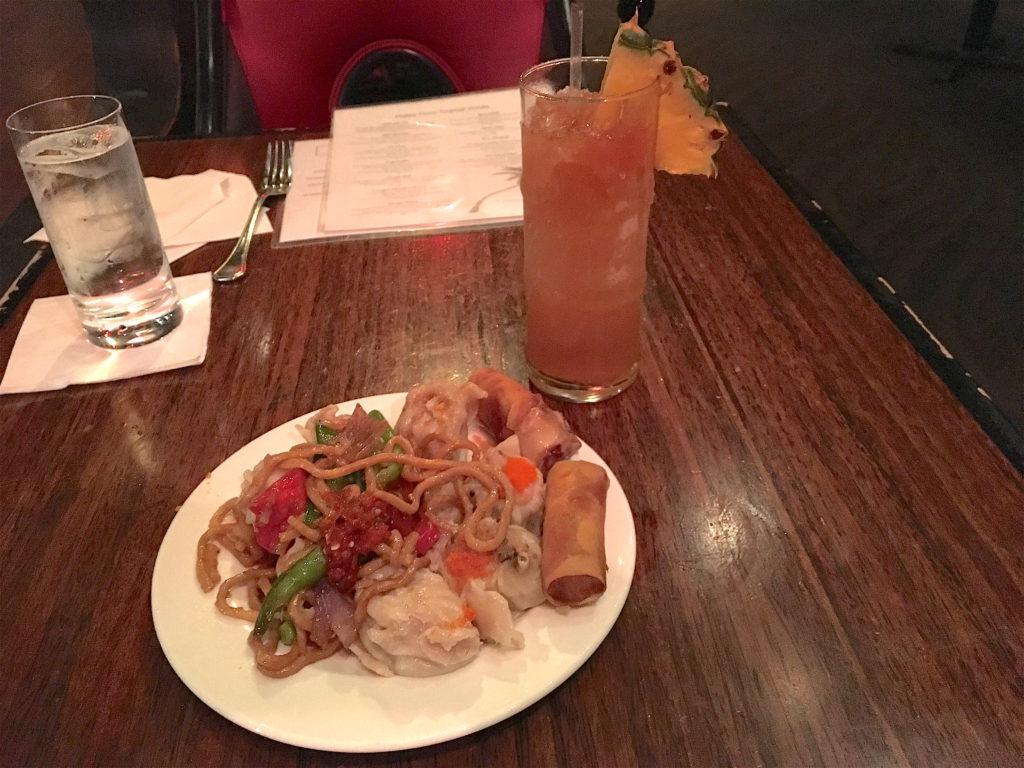 The food served was mostly Chinese dishes—fried rice and dumplings. All were very good.
It was time for another drink! This time I went with the Mai-Tai and it totally set me right for the rest of the evening!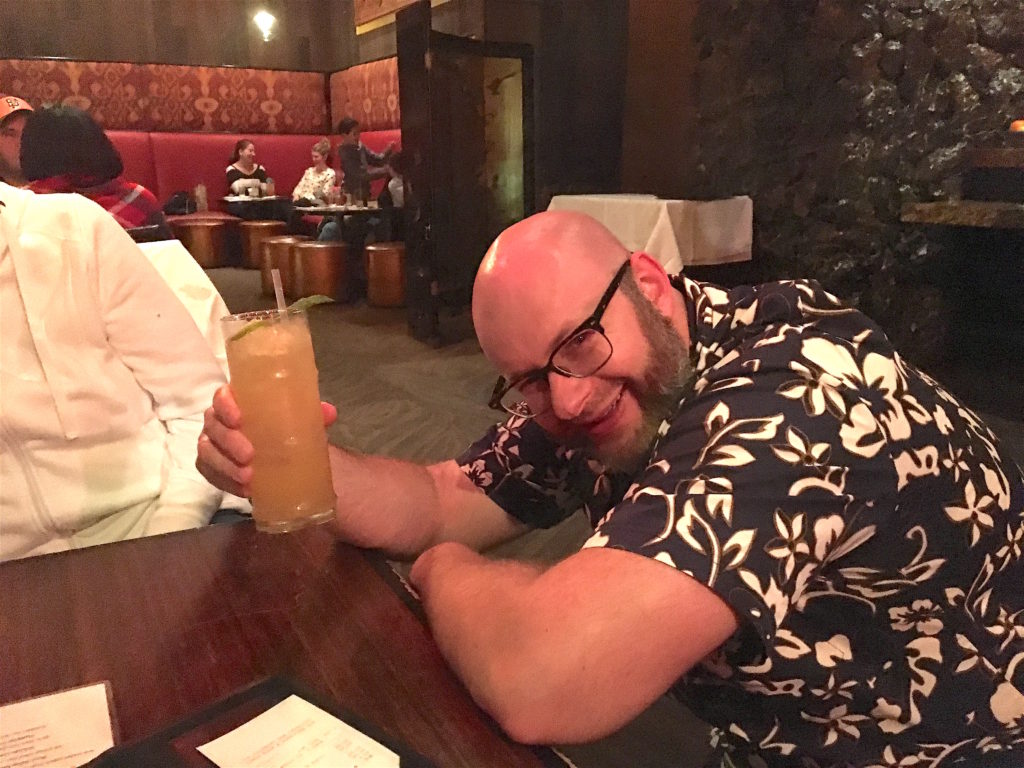 The Tonga Room isn't a Tiki bar or Tiki restaurant: it's a Tiki experience!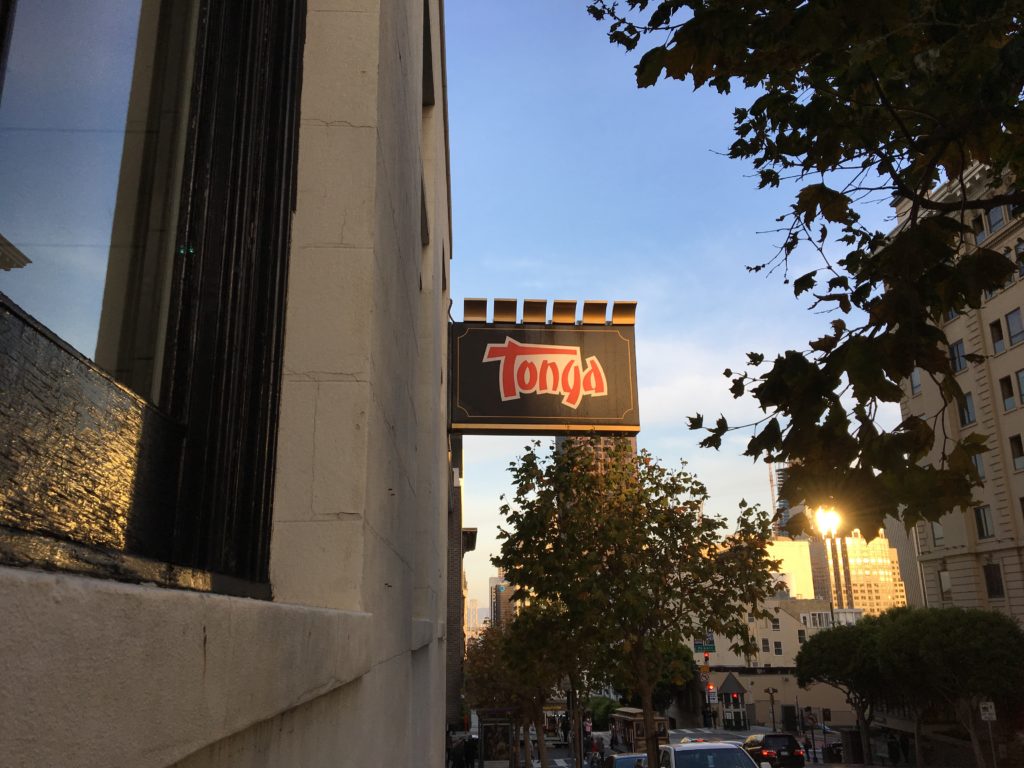 Here is the Tonga Room website.
And Facebook page.
Here is the clip where Anthony Bourdain visits the Tonga Room.