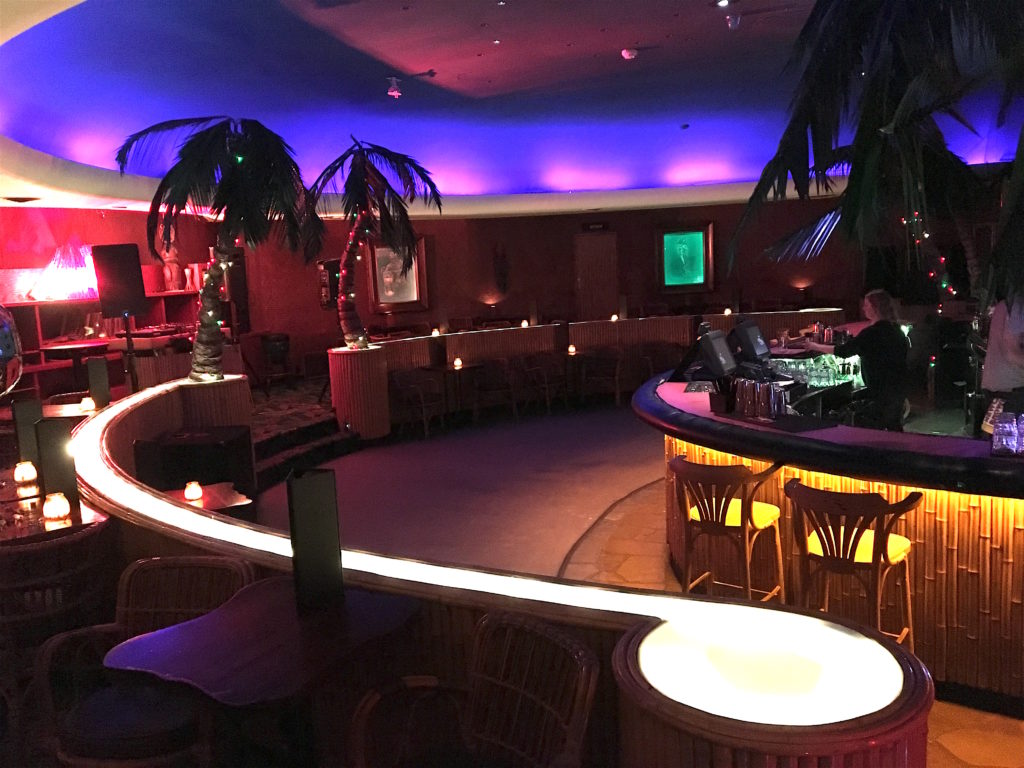 If there is any Tiki bar that should get honorable mention, it should be the Waldorf Hotel in Vancouver, BC. The place is essentially a dance club. I can assure you, electronic dance music will be pumping out of the speakers—not Martin Denny. When I visited the Waldorf, I didn't even have a drink. In fact, I don't know if they even serve any Tiki cocktails at all.
So why am I writing about this place? Two reasons. Well, maybe three.
Reason 1: The place has been around since the '40s, 1947 to be exact!
The Polynesian Room has history and it still looks pretty much the same since then. That's pretty amazing considering that the late '60s, '70s, and '80s were not kind to Tiki bars. Check out this old picture of the Polynesian Room…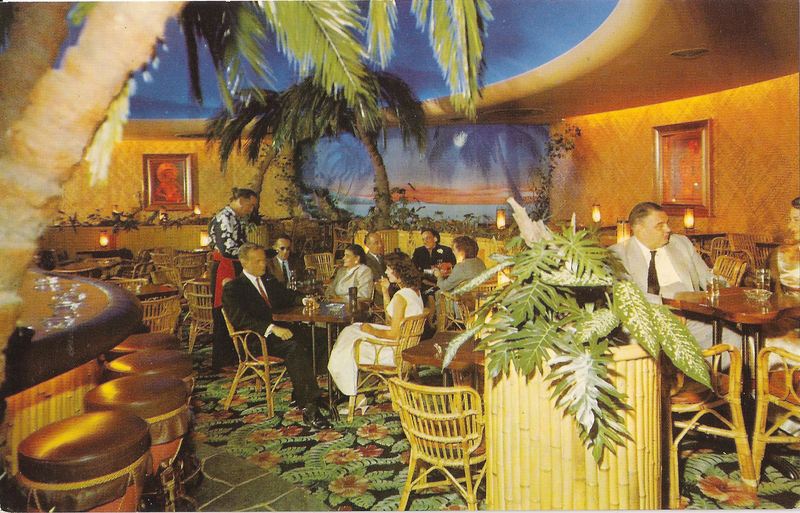 I'm guessing it's from the late '60s or early '70s. Aside from the carpet and furniture, it's pretty much the same. Just to be exact with my facts, the Polynesian is now called the Tiki Bar at the Waldorf. This is what it looks like now…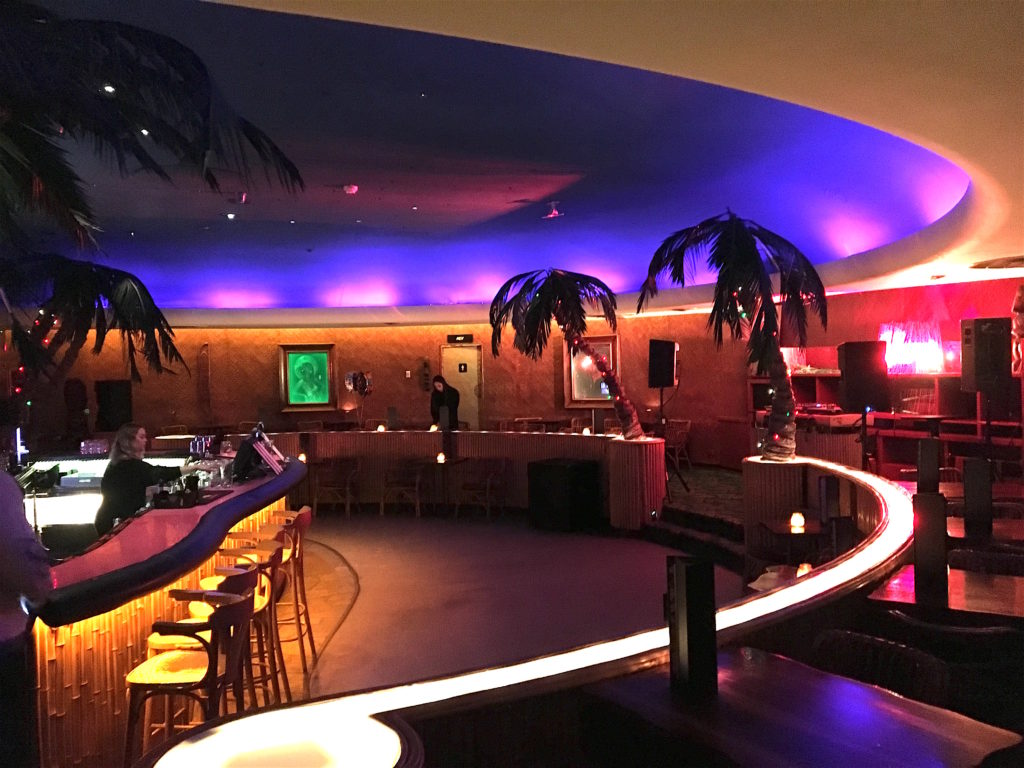 Reason 2: The upkeep. This place is huge!
The Waldorf isn't just the Tiki Bar. Just head downstairs…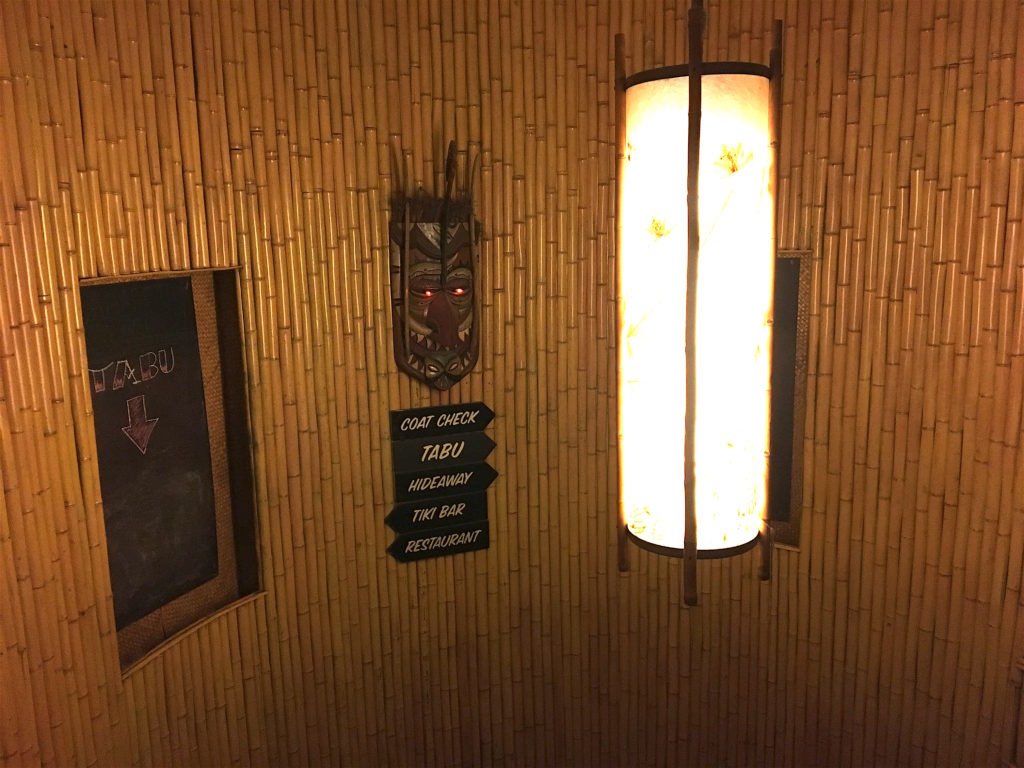 You will find Taku, which was Tahitian Lounge…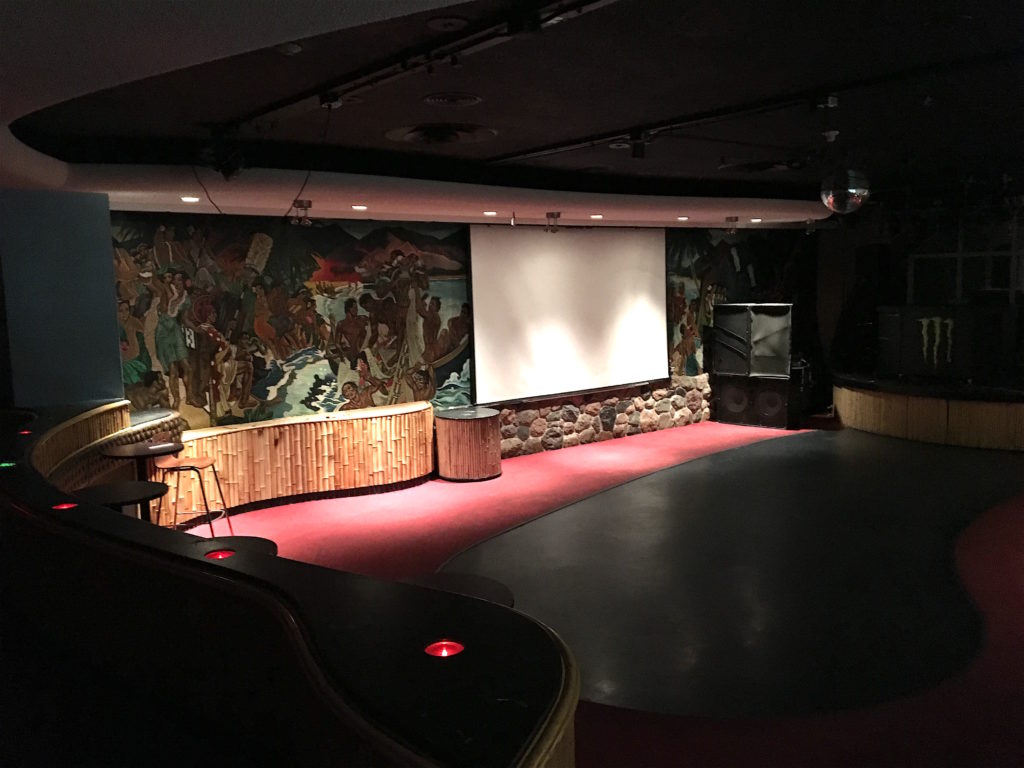 Then there's the Hideaway, which was the Menehune Room. It's even bigger!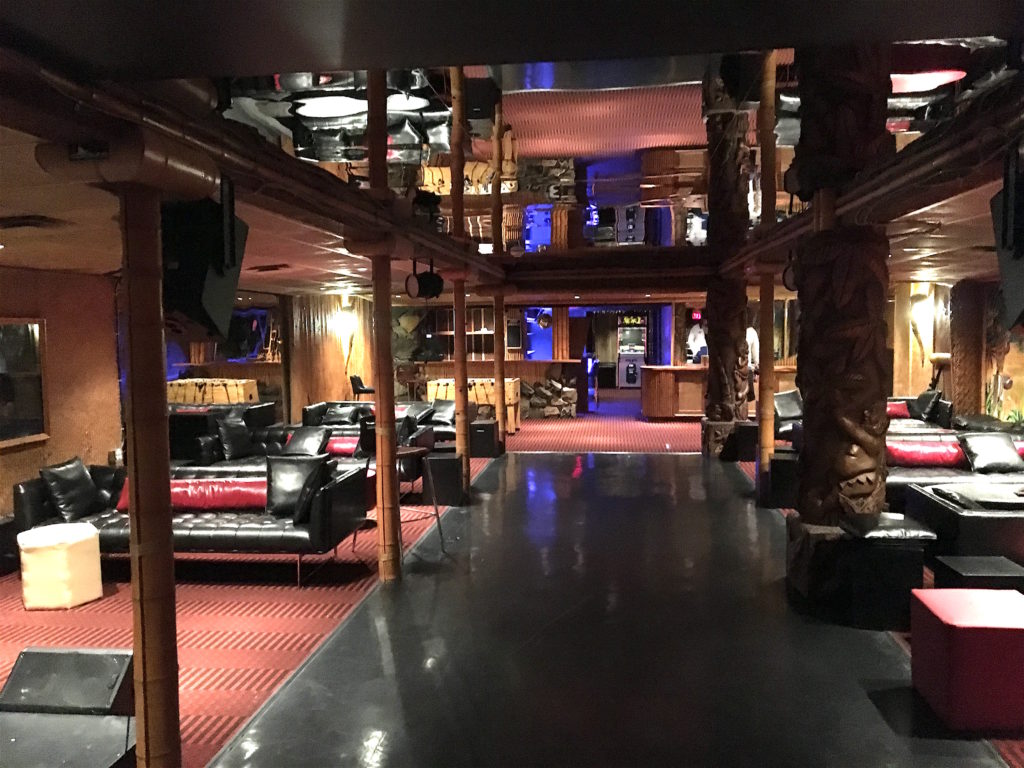 From what I understand, all three rooms are packed during the weekends.
Last but not least, you have the hotel itself. The décor is full-on Tiki.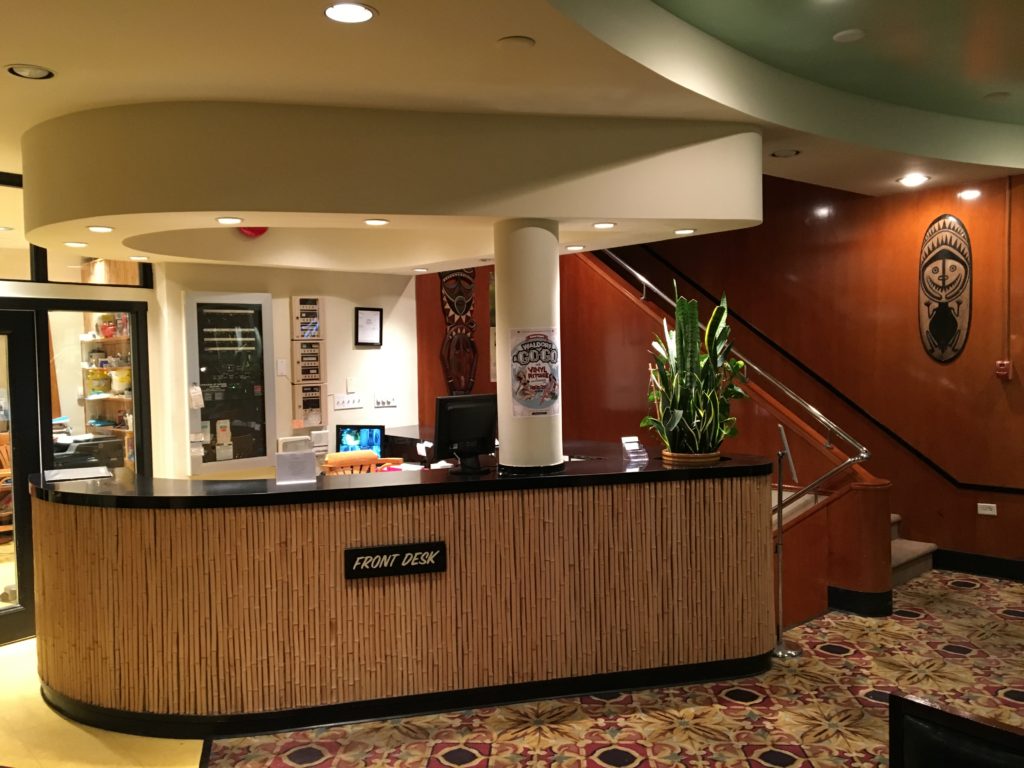 When you rack up all the rooms and the hotel, you have a lot of Tiki that could have been easily torn down or remodeled. Thankfully, it's all be preserved!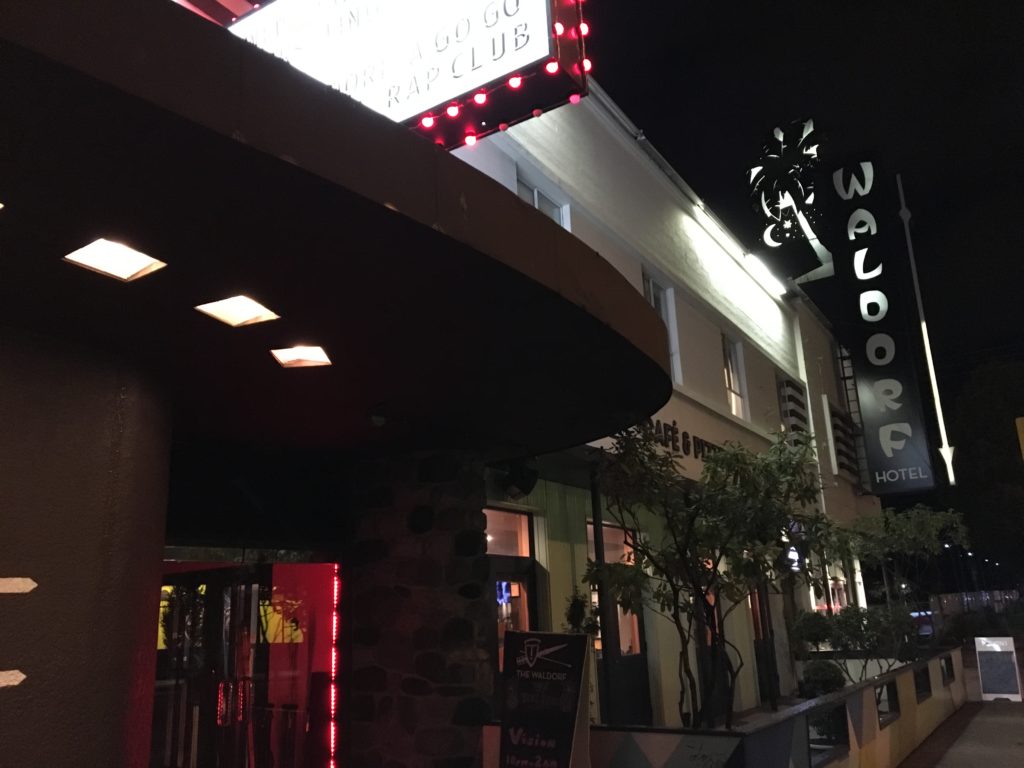 Reason 3: You can dream…
The Waldorf Hotel should be a Tiki landmark. It may be one of the oldest Tiki/Bamboo clubs around. The décor is still there. The Waldorf just needs the other Tiki elements to come back and it would be a Tiki experience that could transport you back in time! I can dream, can't I?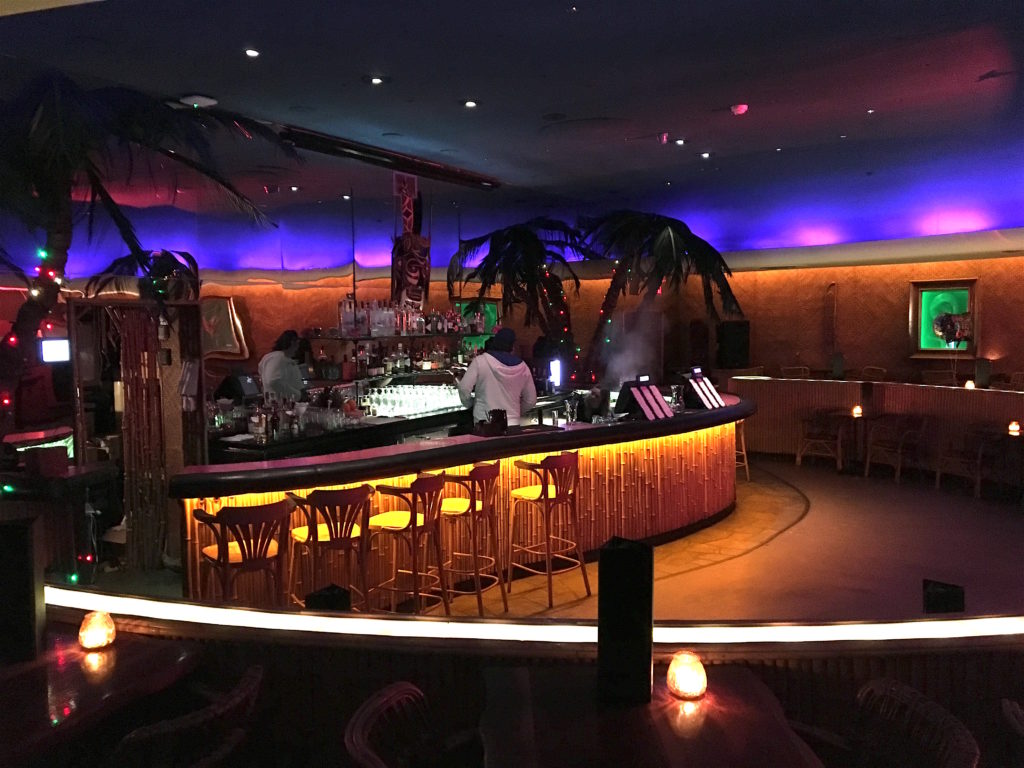 Here is The Waldorf's website.
And Facebook Page.
Want to spend the night? Click here.
I borrowed the vintage picture of the Waldorf from this webpage.