I'm not straight edge now, but I used to be back in the '90s…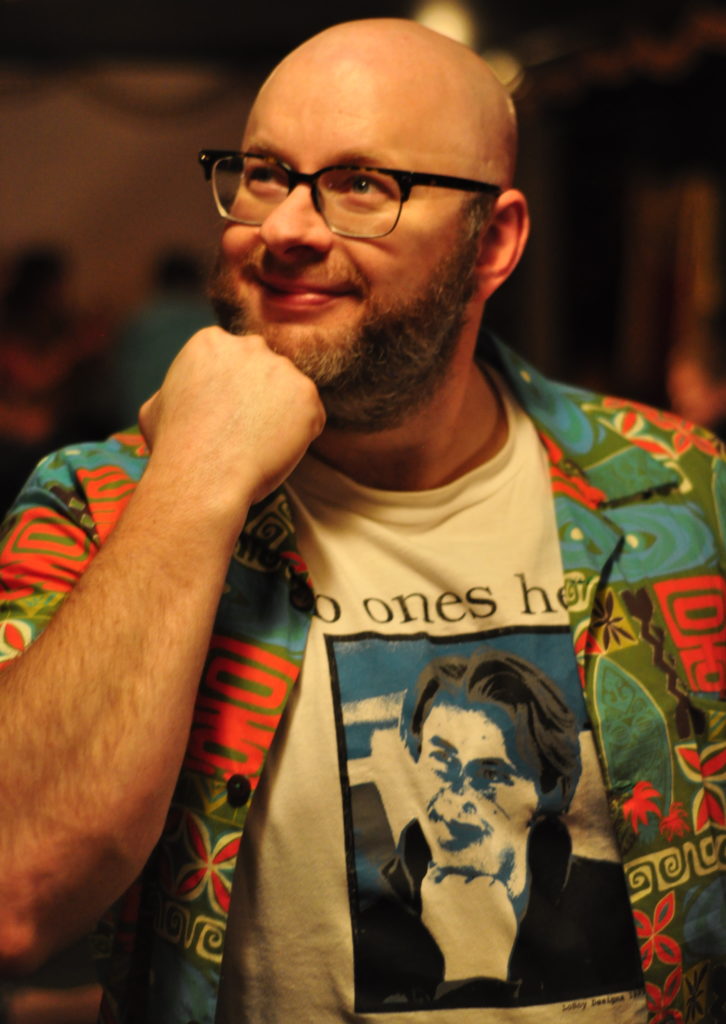 Yes, that's a picture of me on the shirt! That picture was taken in 1993. My buddy Matt made it for an art project. I'm keeping it forever!
Back then, I had a hardcore band called No One's Hero…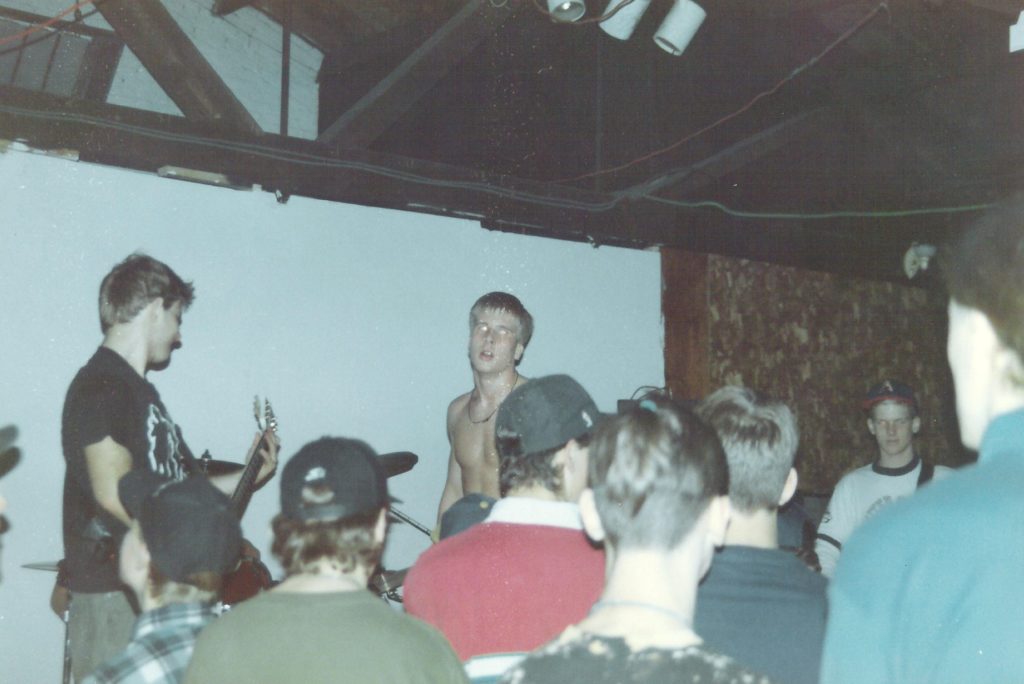 We were based out of central Pennsylvania and did pretty well. We played tons of great shows and got to open up for some big name punk bands, one being the Exploited! Here's some footage of one of our shows back on the day. That's me on the left.
Those were some great times and then time passes. I moved to New York in the late '90s and then ended up in Seattle, which has been home for me since 2002.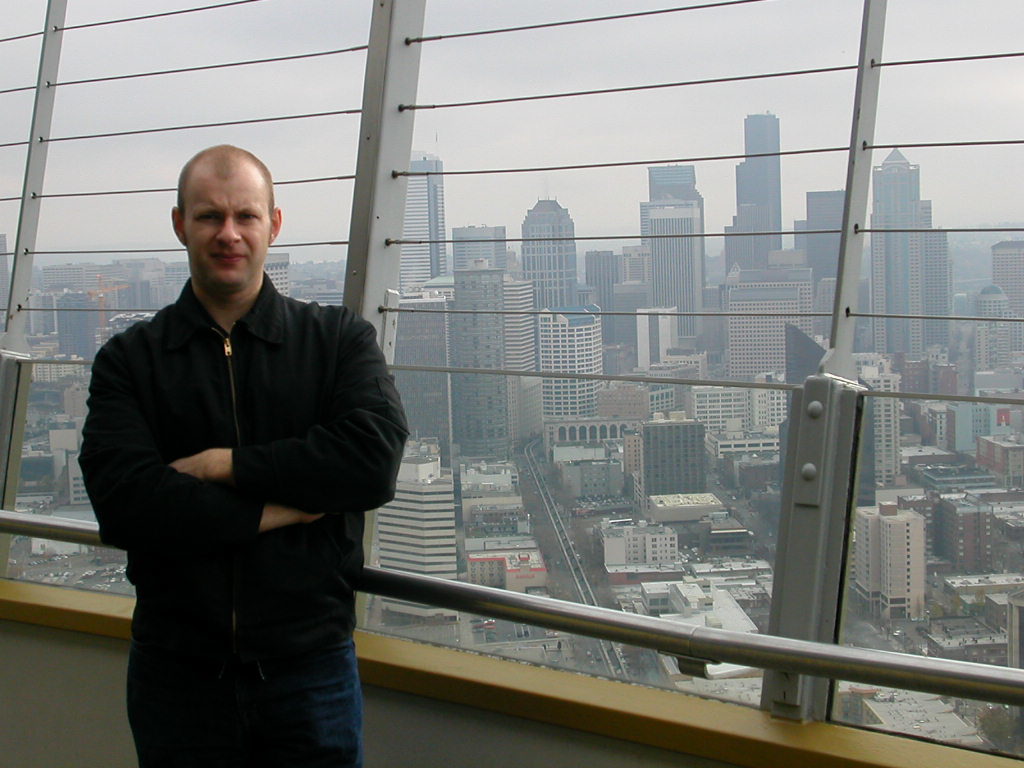 A few years ago, the guys wanted to get the old band back together to play a couple shows. I was totally down, even though I would have to fly back to PA to play. We got some new guys in the band to make it all happen. Say hello to Steve and Bruce…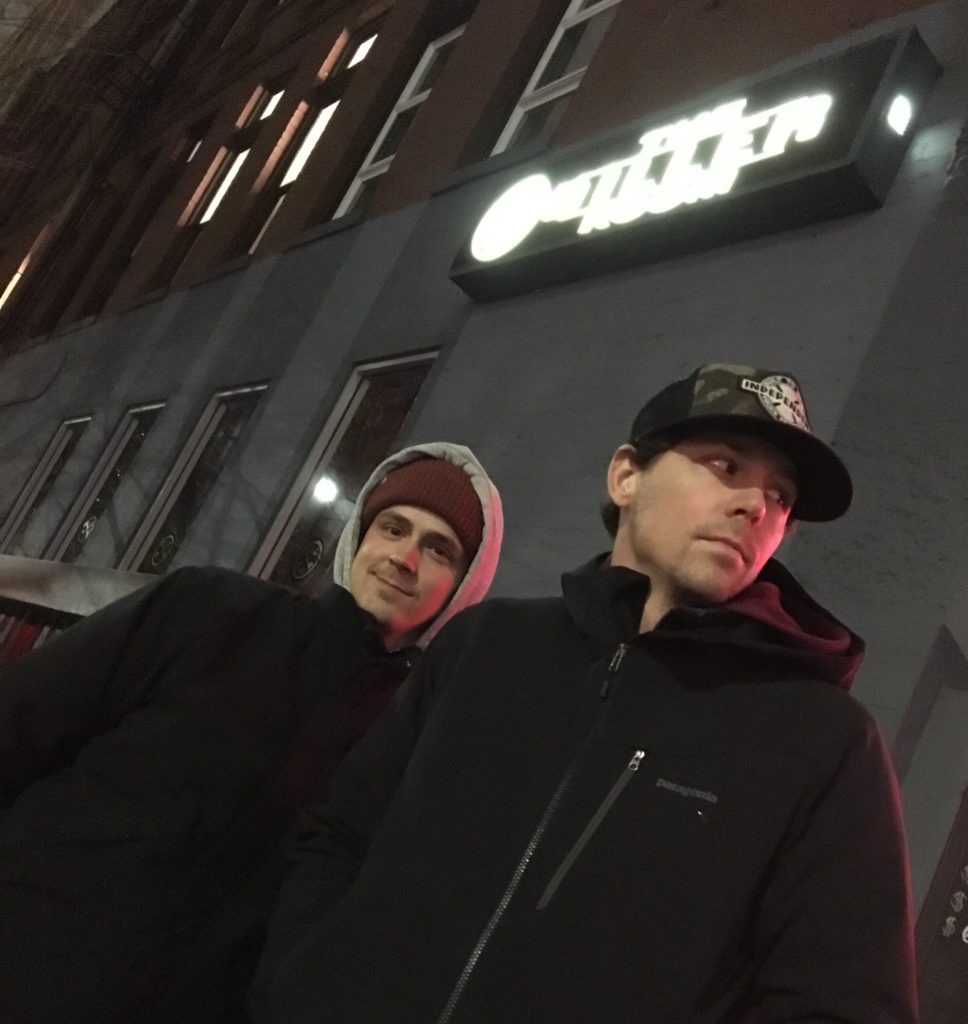 Steve played drums for the band and Bruce played second guitar. They're brothers and neither drinks alcohol. They were coming through Seattle on their way to Whistler, CA and wanted to hang out and do something fun. I knew just the thing. It was time for some Straight Edge Tiki!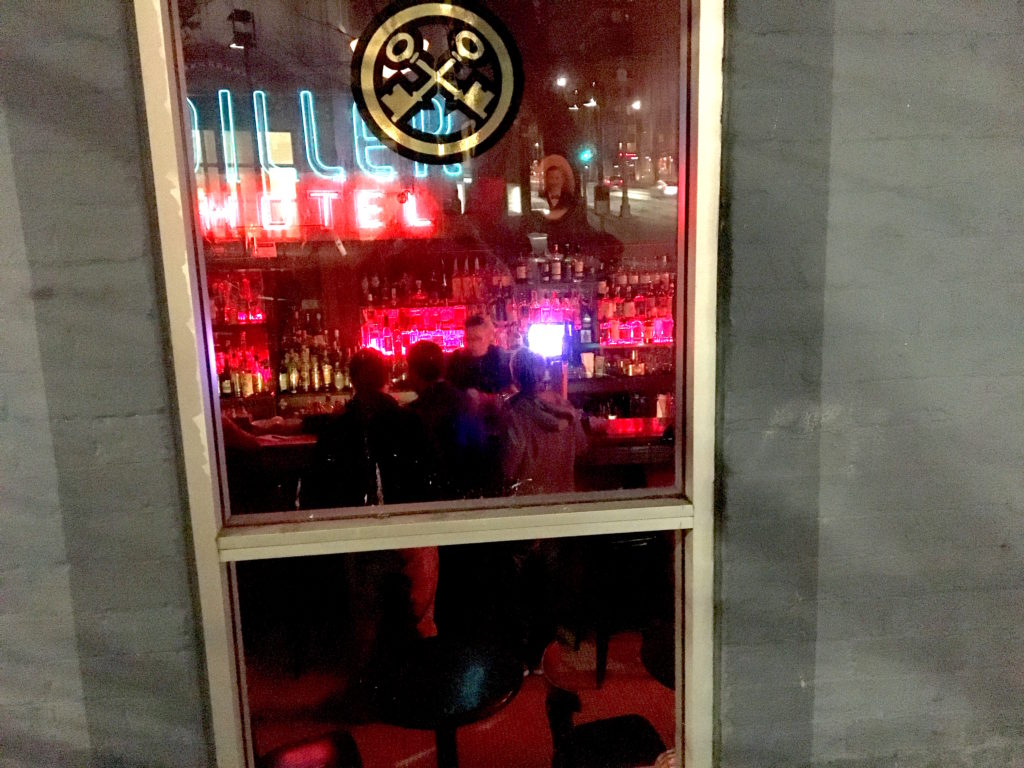 I sent Justin a message down at the Diller Room asking him if he could hook us up with some non-alcoholic Tiki drinks. His response: "Absolutely!"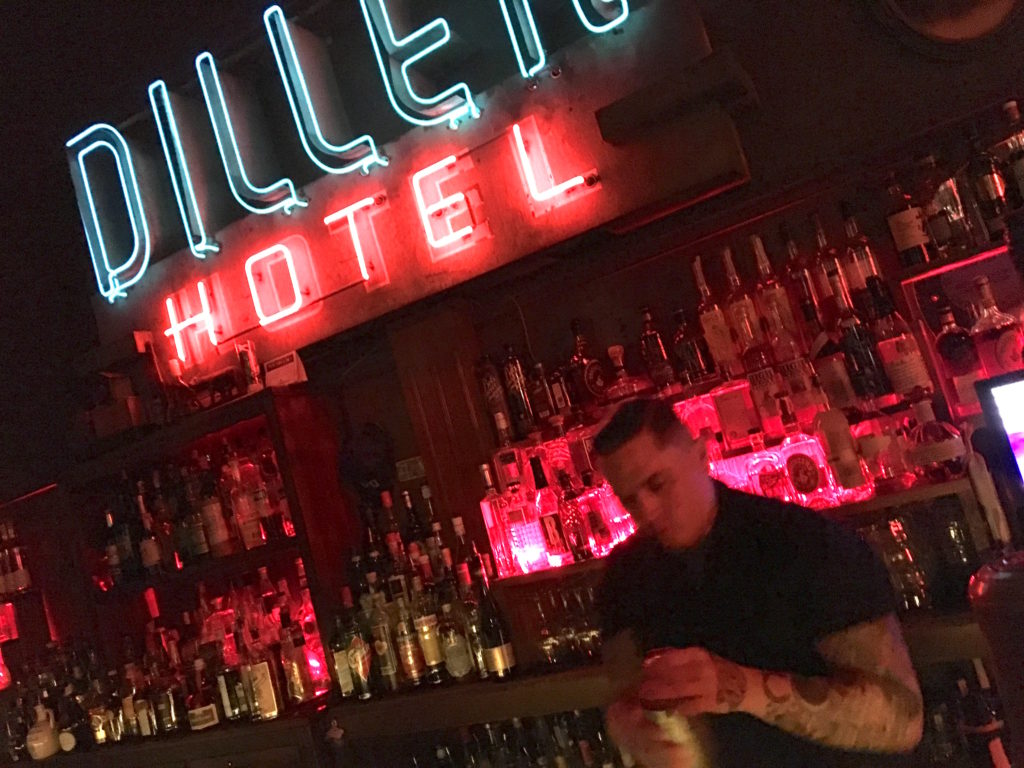 Justin didn't have names for his non-alcoholic creations, but he did tell me what was in them…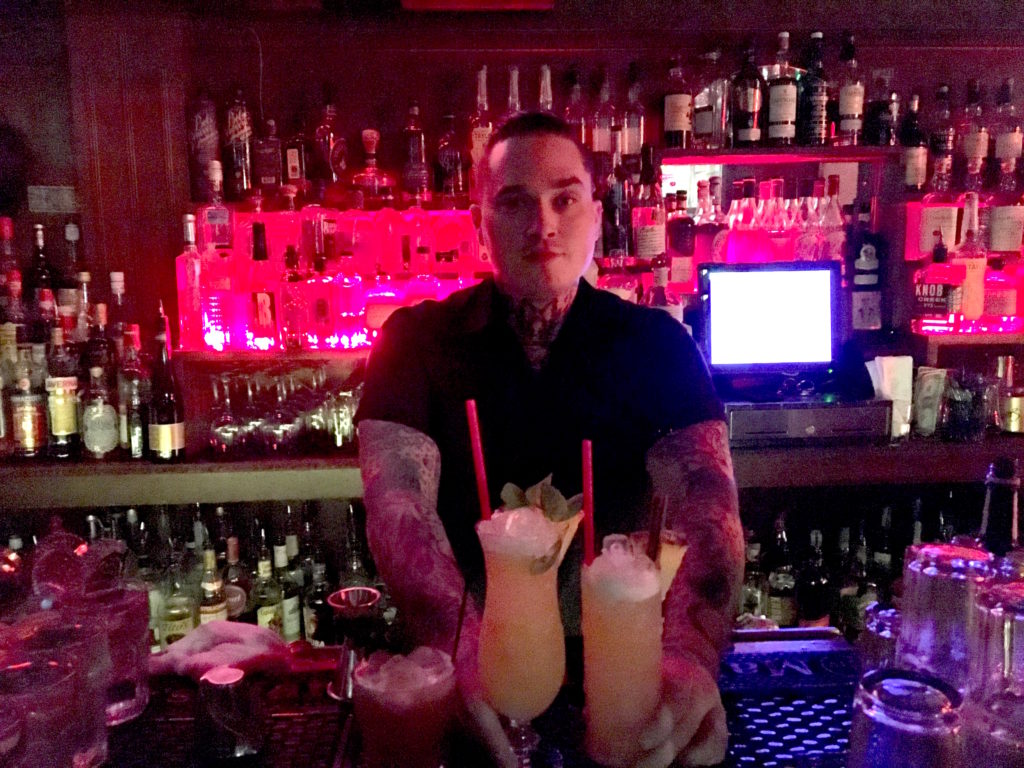 Steve's drink…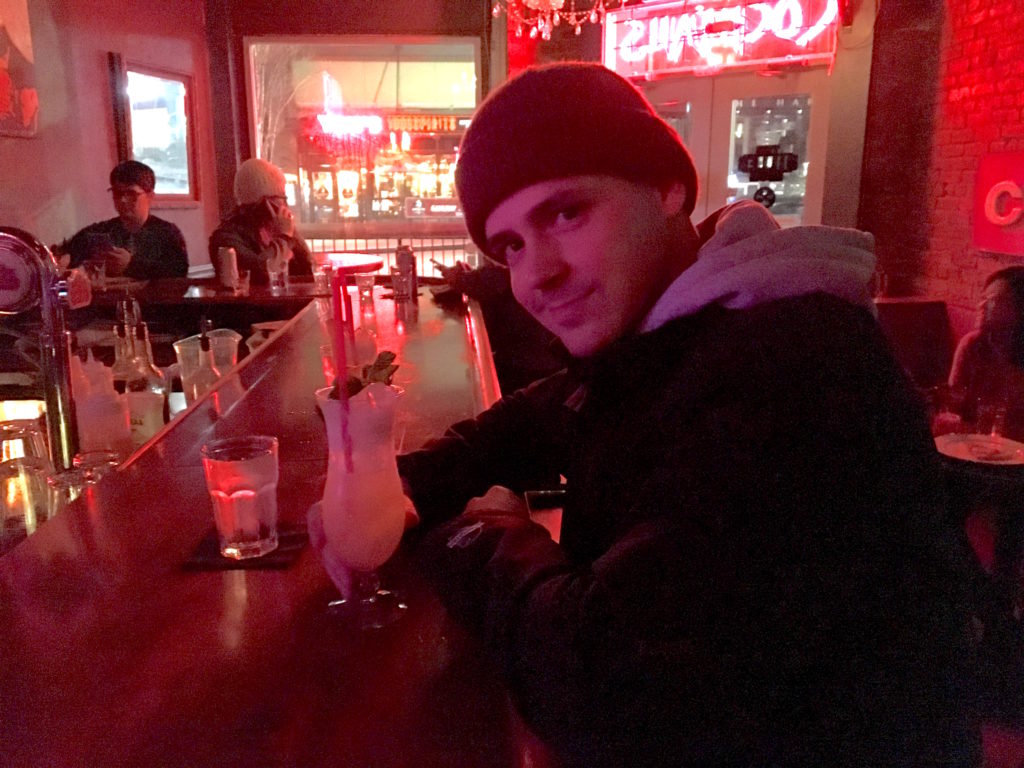 Orange juice, lemon juice, orgeat, and falernum.
Bruce…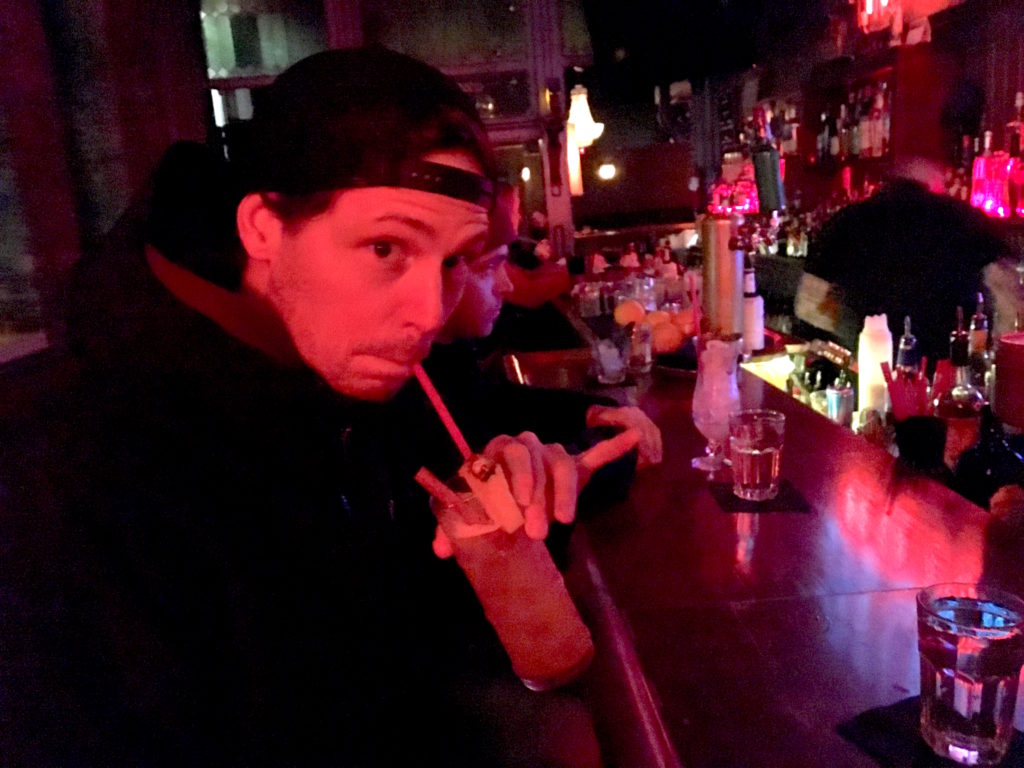 Lemon juice, lime juice, and orgeat.
And myself…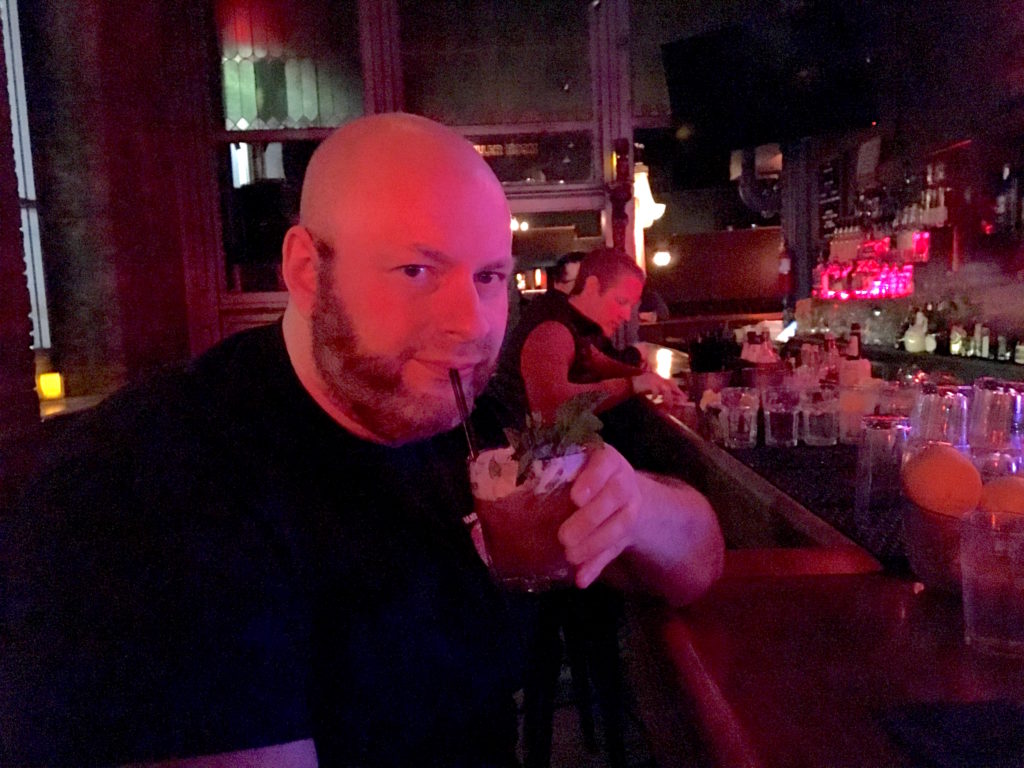 Lime juice and BG Reynolds Paradise Blend syrup.
These were all instant hits. Justin knocked them out of the park! The only complaint was that they went down too fast!
The guys had a long drive ahead of them the next day, so it was a one-and-done kind of night. When Steve and Bruce contacted me a month before saying they were going to be coming in to town, I joked and said that I'd take them out for a drink. I wasn't lying! This might have been the first time they ever sat a bar and had something other than a Coke. They had a blast!
Here's footage of No One's Hero last show: Skid Row Garage in York, PA, 2015 with Steve on drums and Bruce on guitar…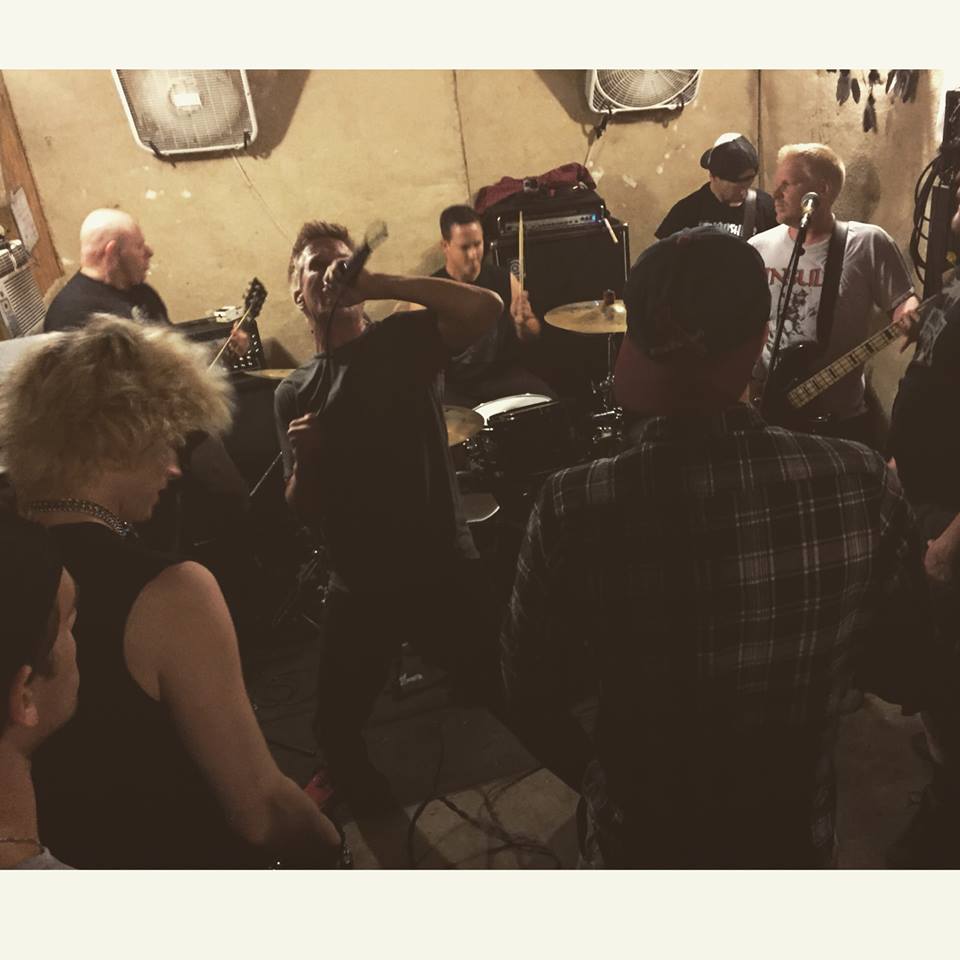 Check out my Tiki VIP Spotlight on Justin Wojslaw.