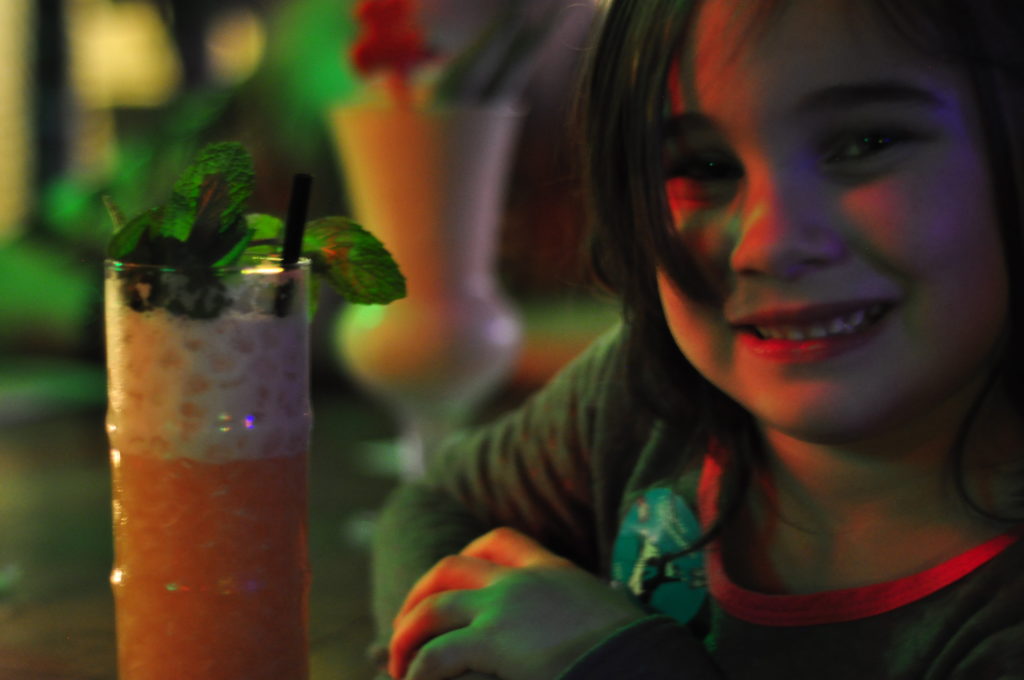 "I figured it out!"
That's a text that Tacoma Cabana's Jason Alexander sent me. He'd been tinkering with some non-alcoholic drink recipes and got down the finishing touches. The challenge was to have the drink be not too sweet and have a bite. Jason teased me with a picture of five of his creations…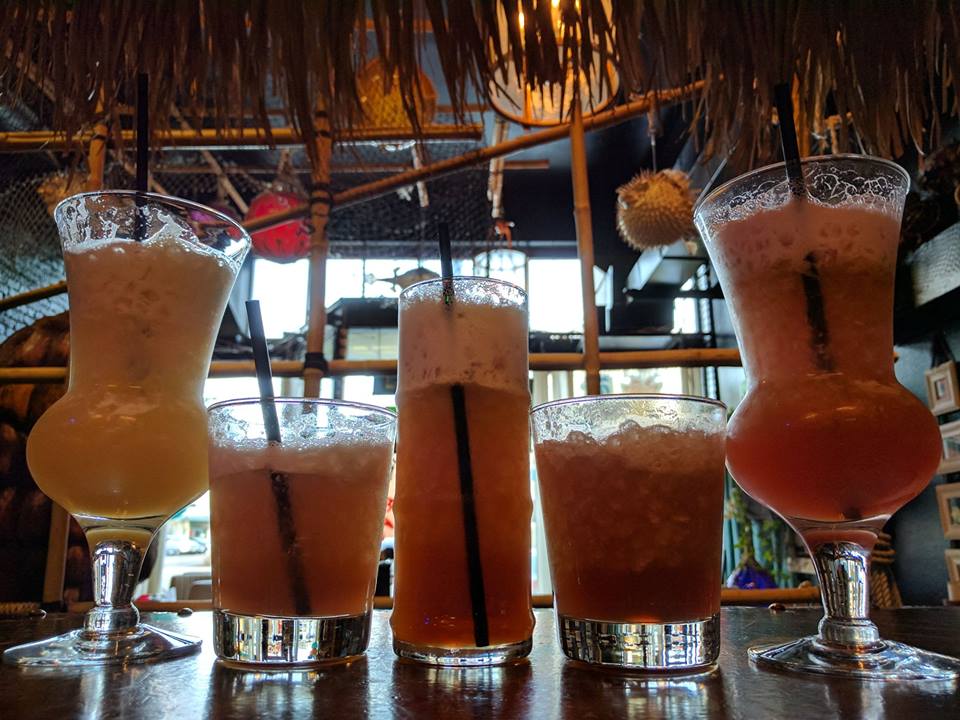 I was excited to try these drinks out, so I put together a Straight Edge Tiki Event and invited some friends down to Tacoma Cabana.
This was the non-alcoholic drink menu for the evening…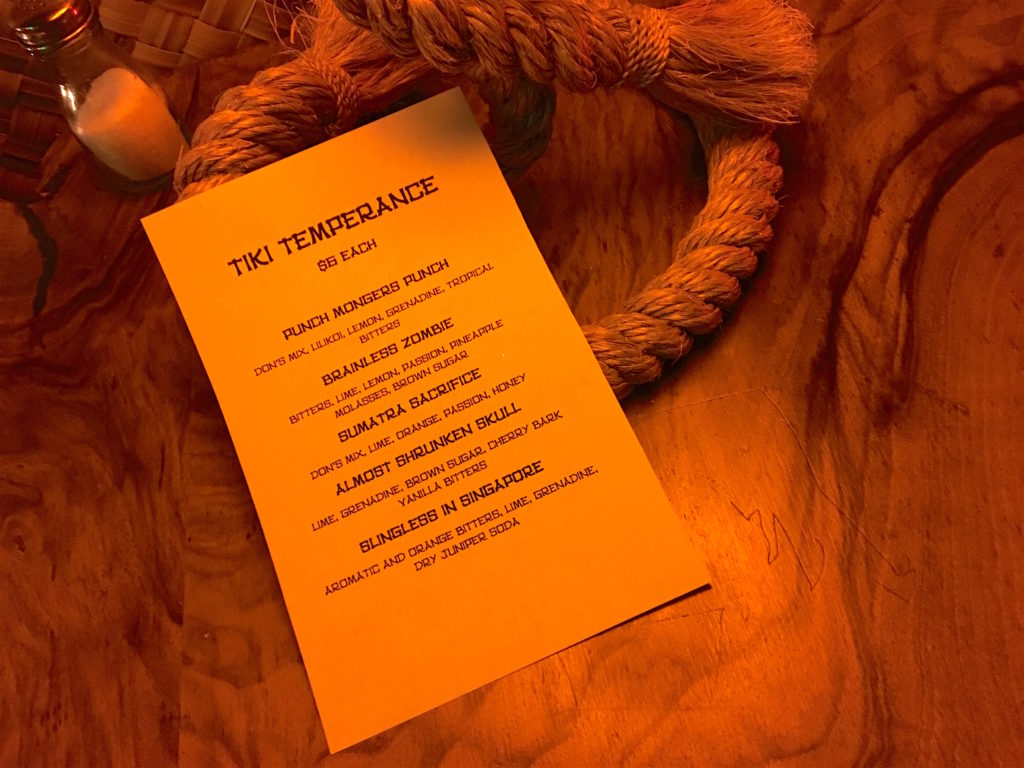 Jason hooked me up with the big table in the back room. Let the party begin!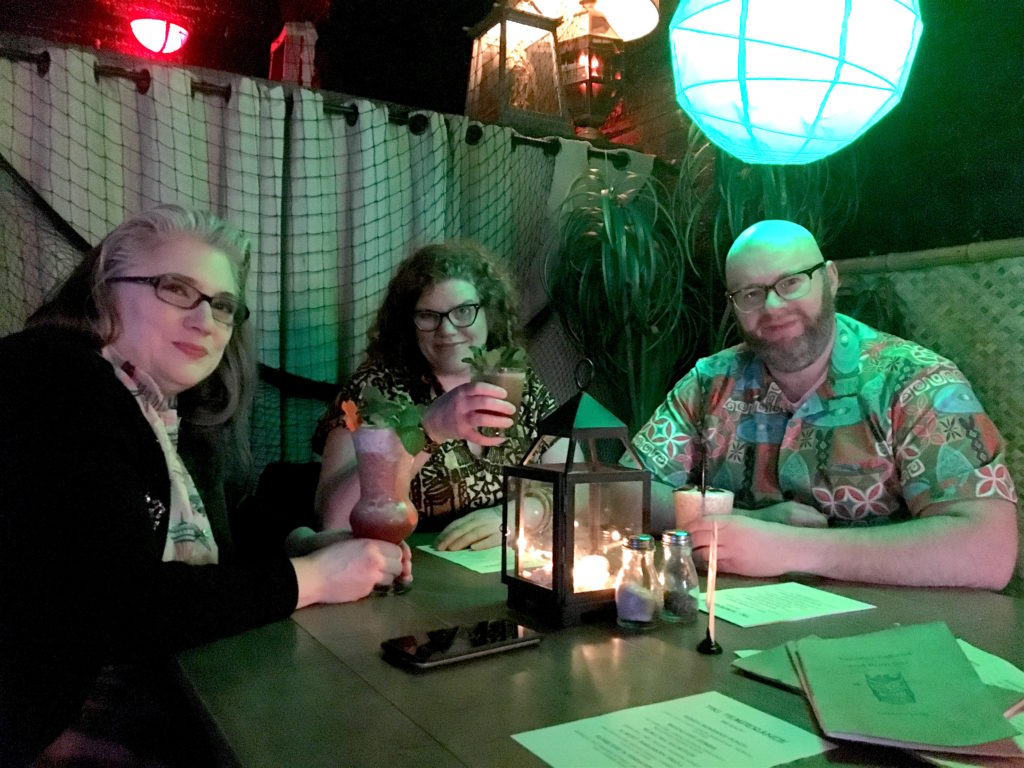 Seattle's own Tiki artist Dawn Frasier was first to arrive and she brought a little gift for Robyn and Jason: one of her paintings!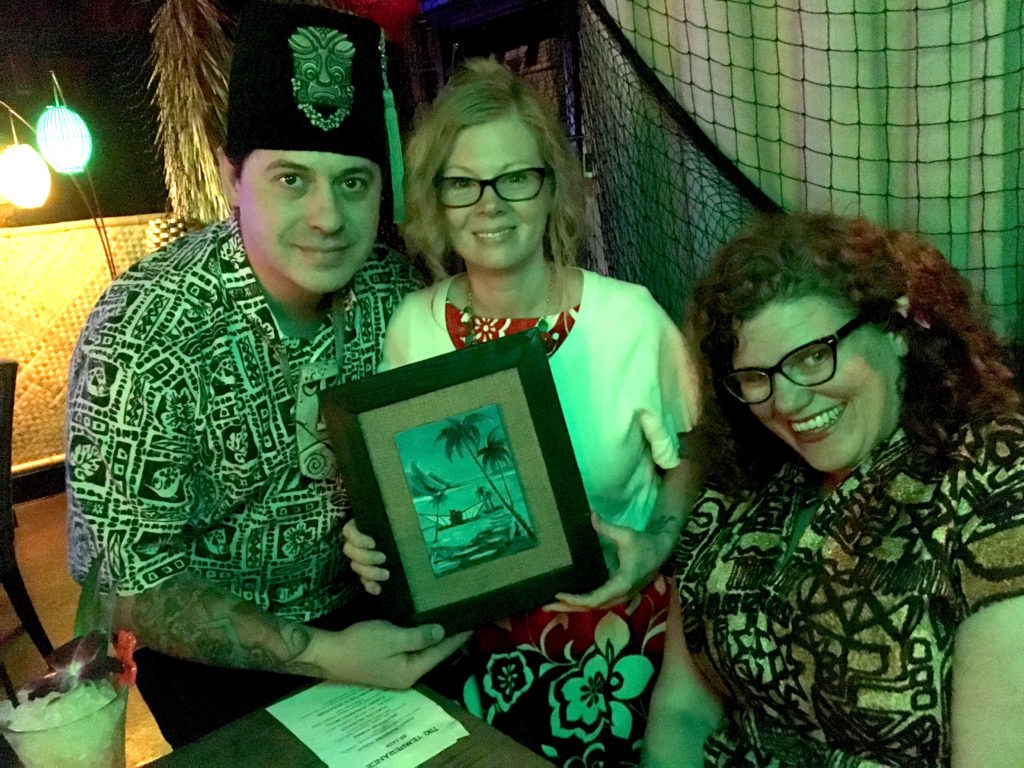 About 20 people showed up. Here are some pictures of my friends enjoying their drinks, all non-alcoholic, all outstanding!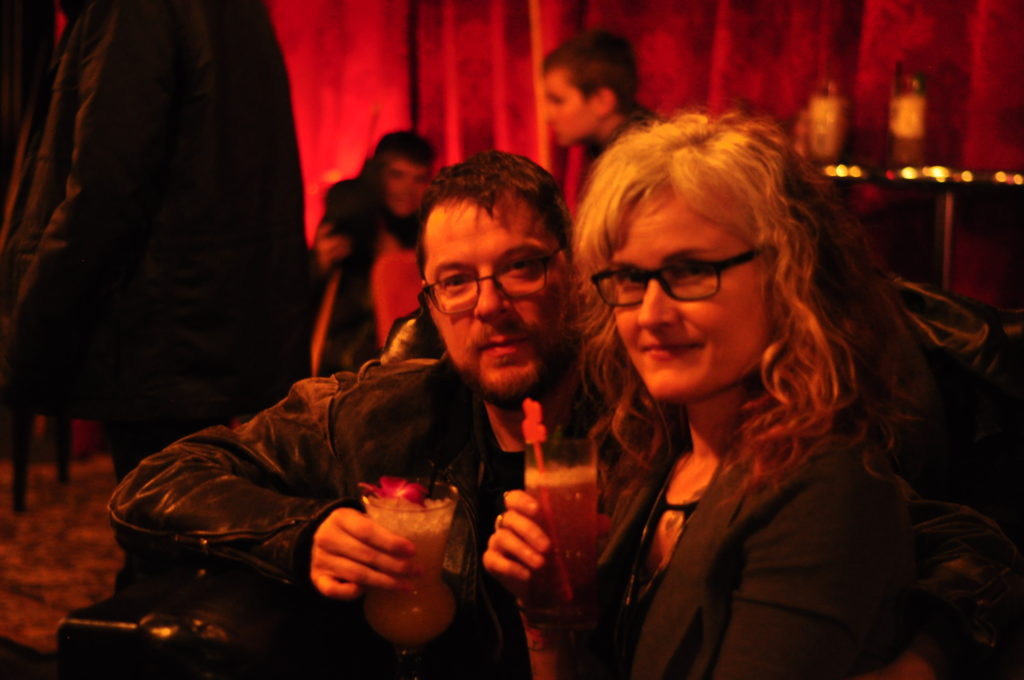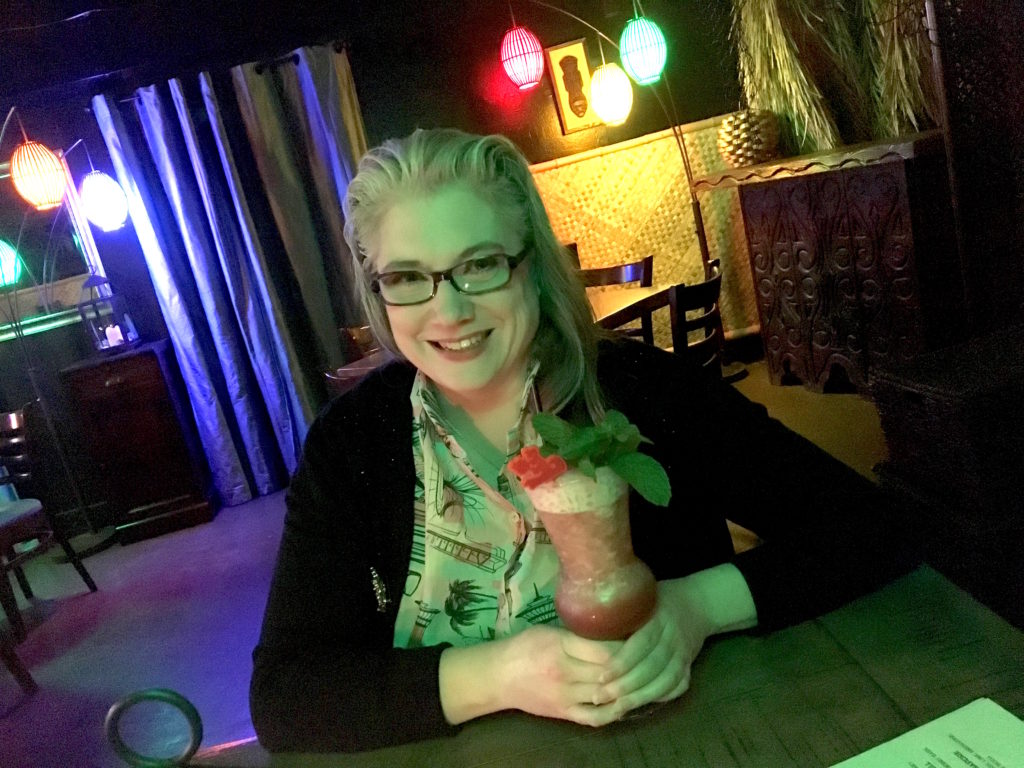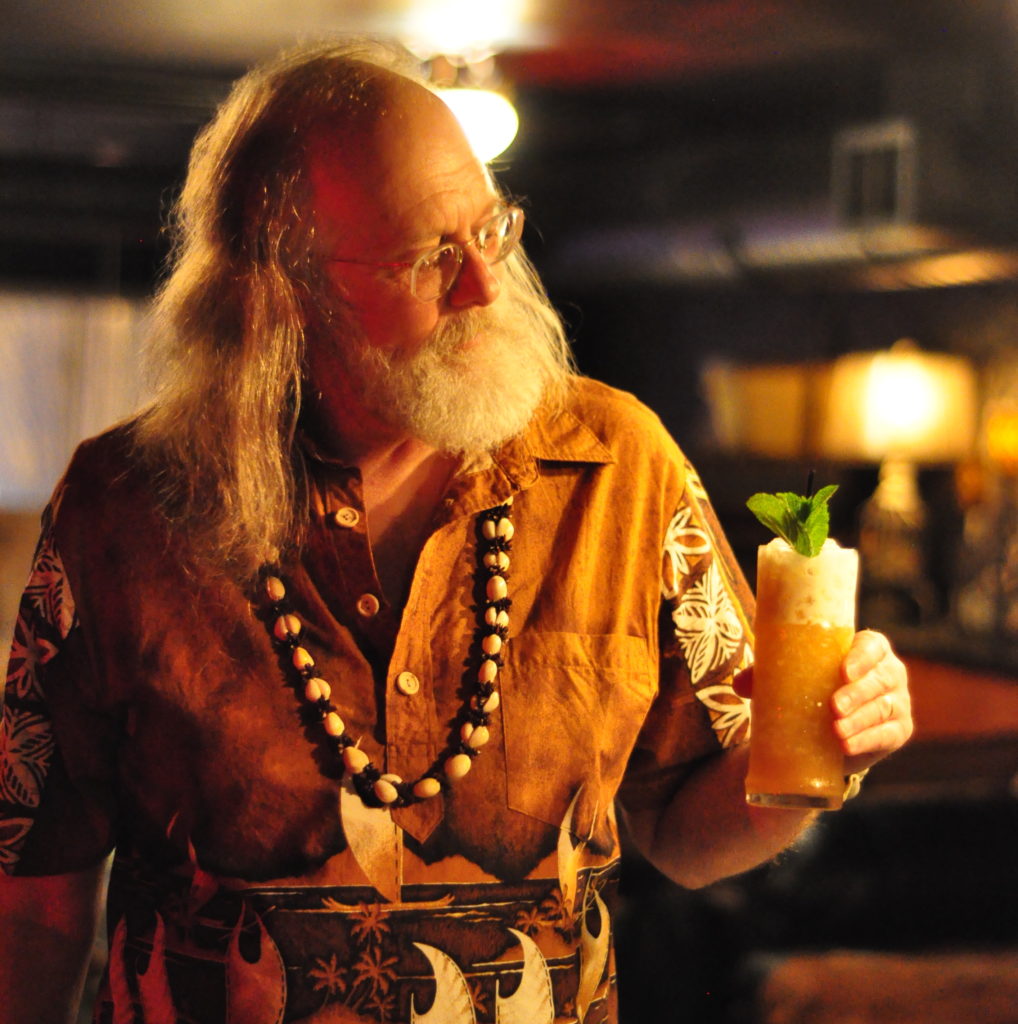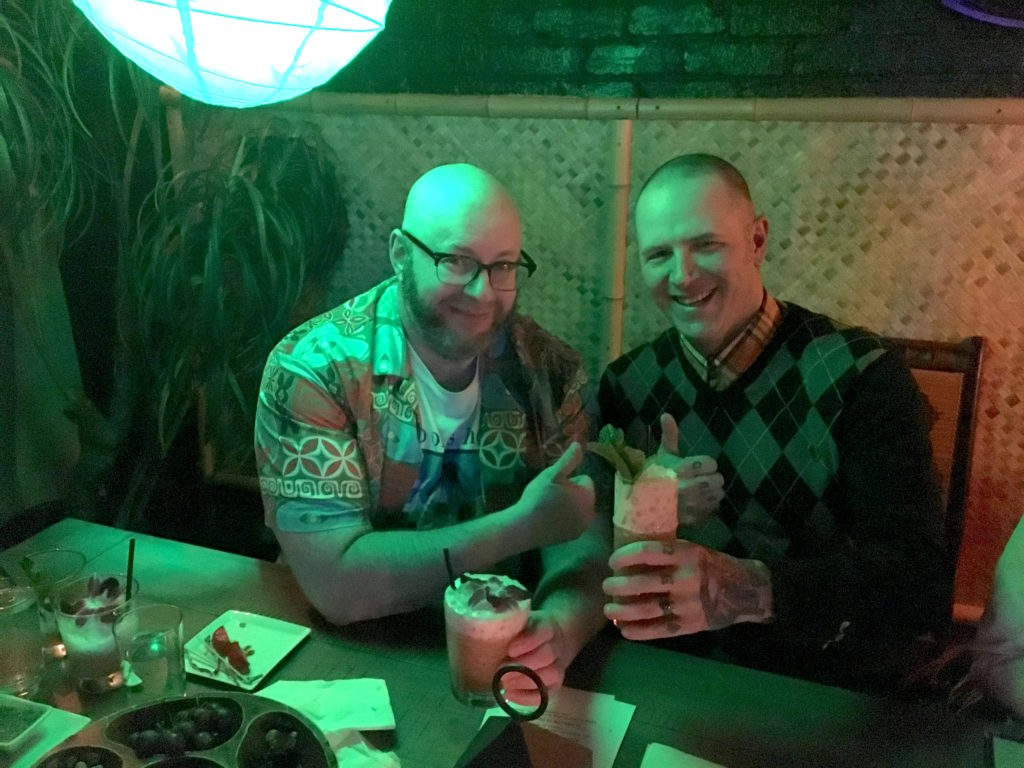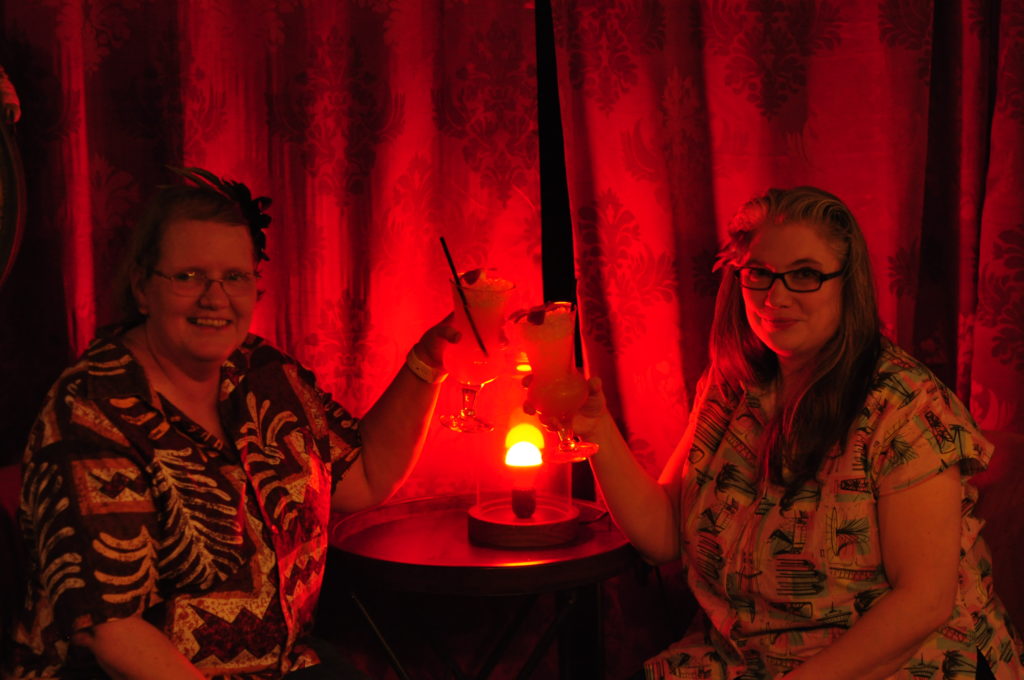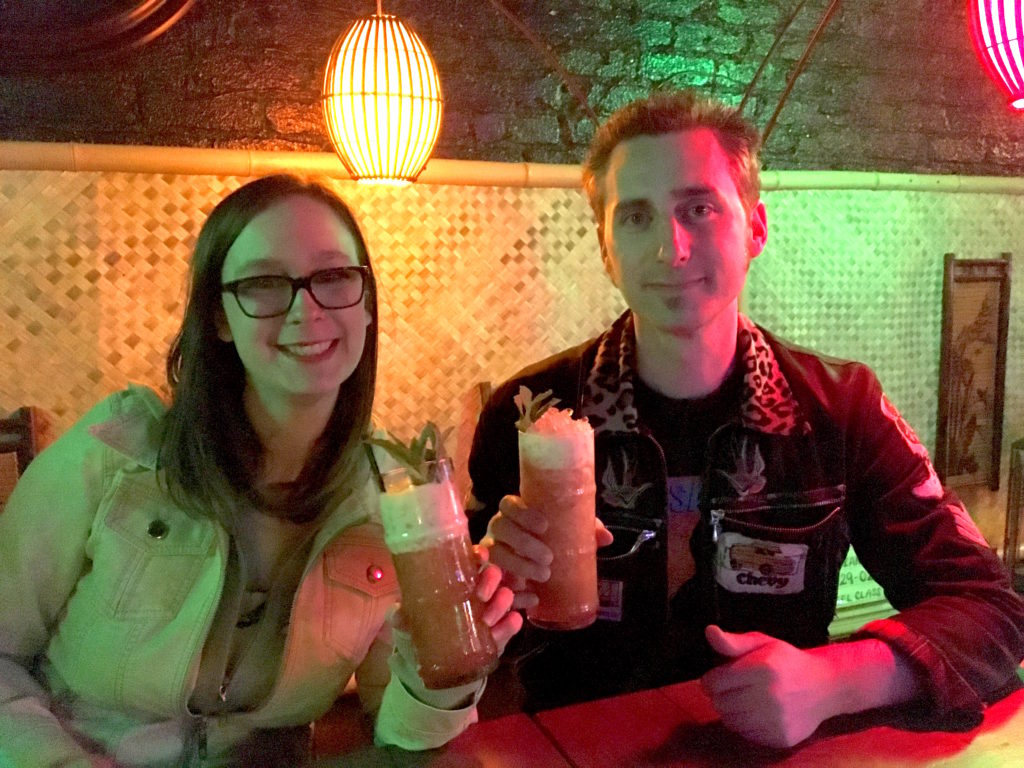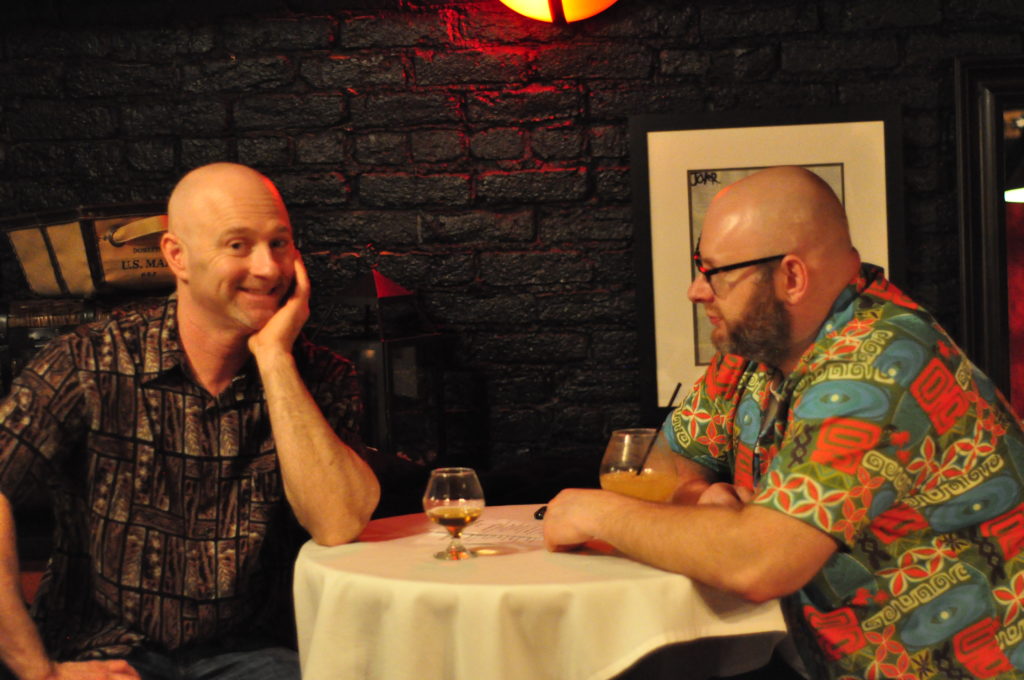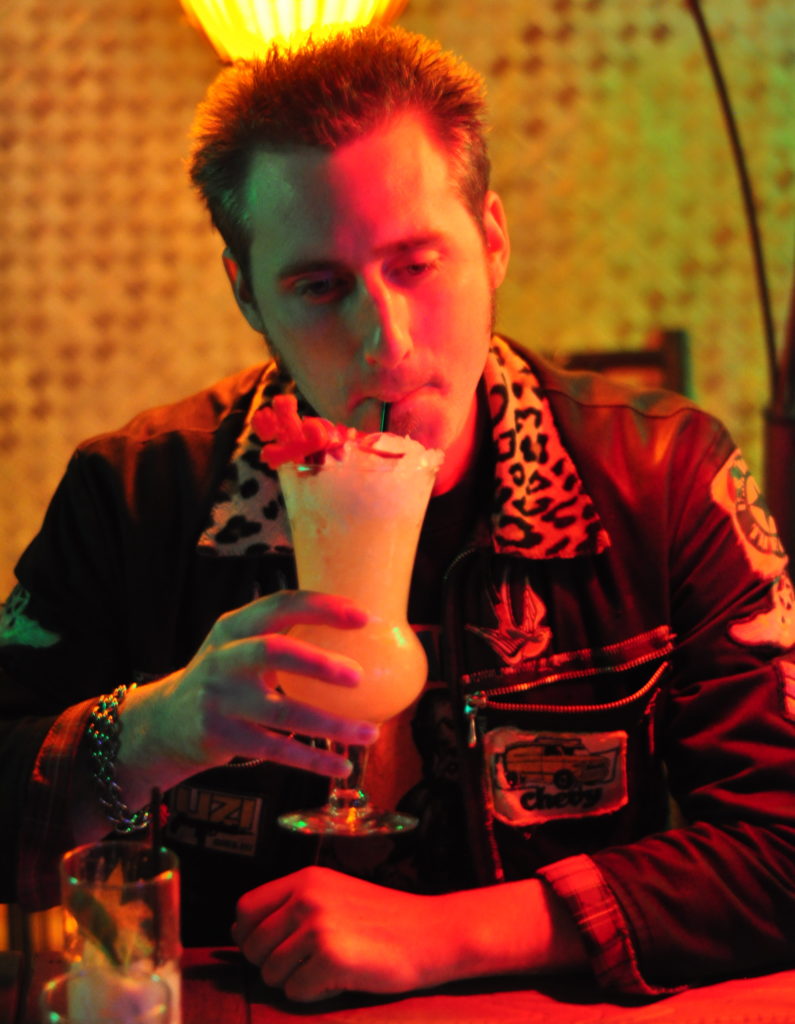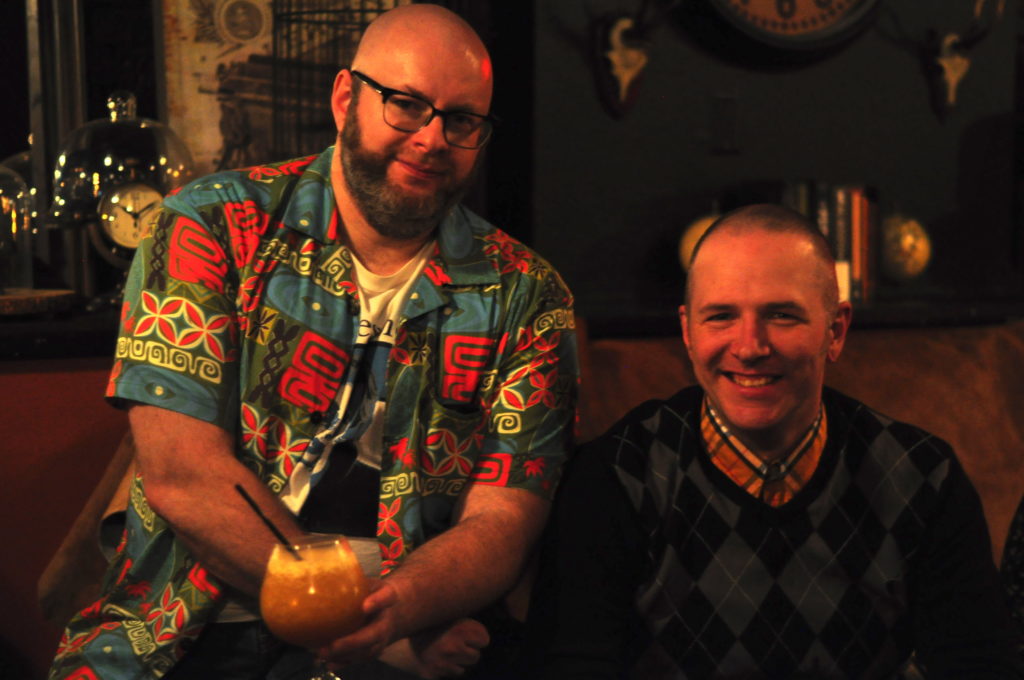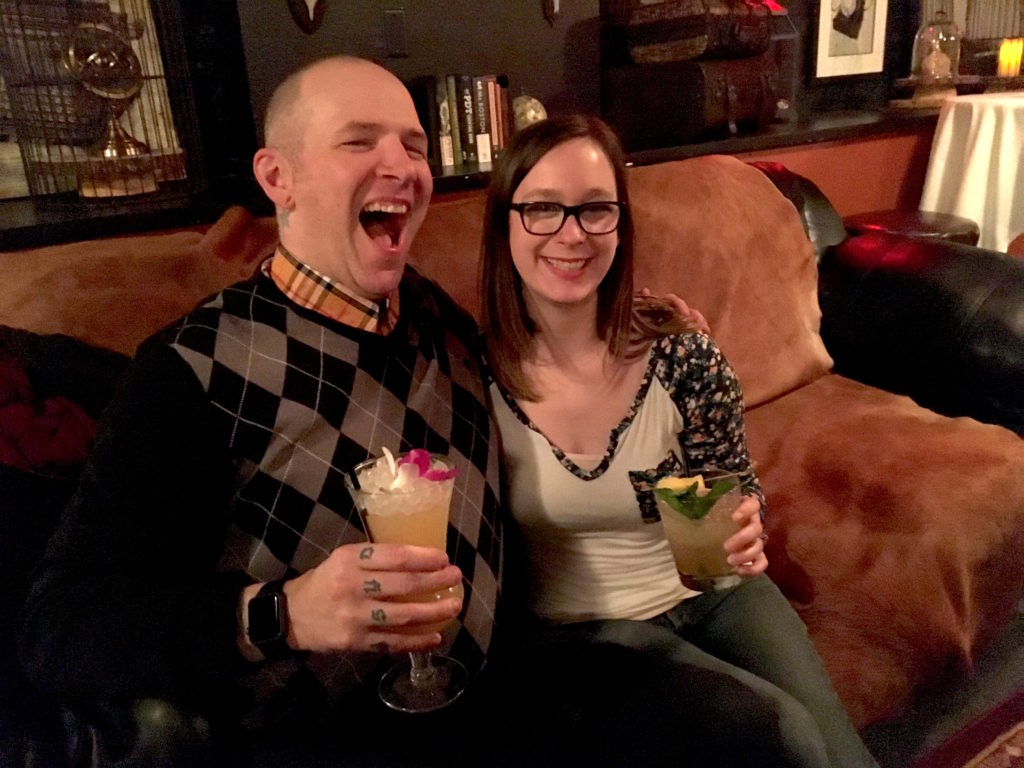 Yes, kids are allowed in Tacoma Cabana…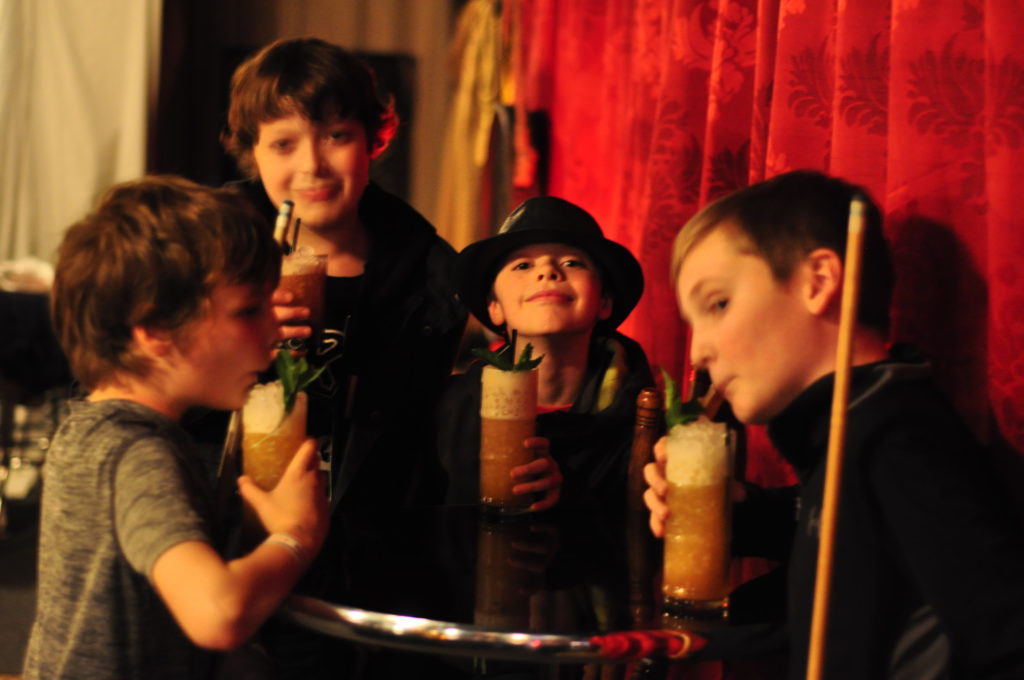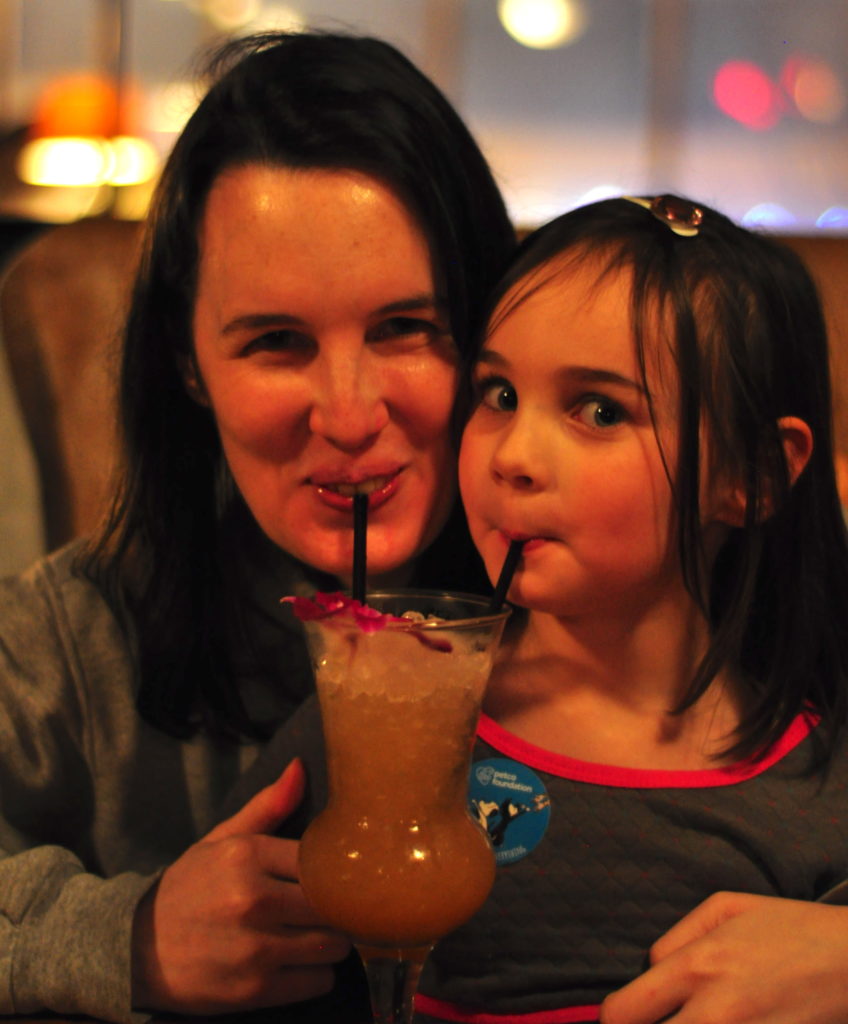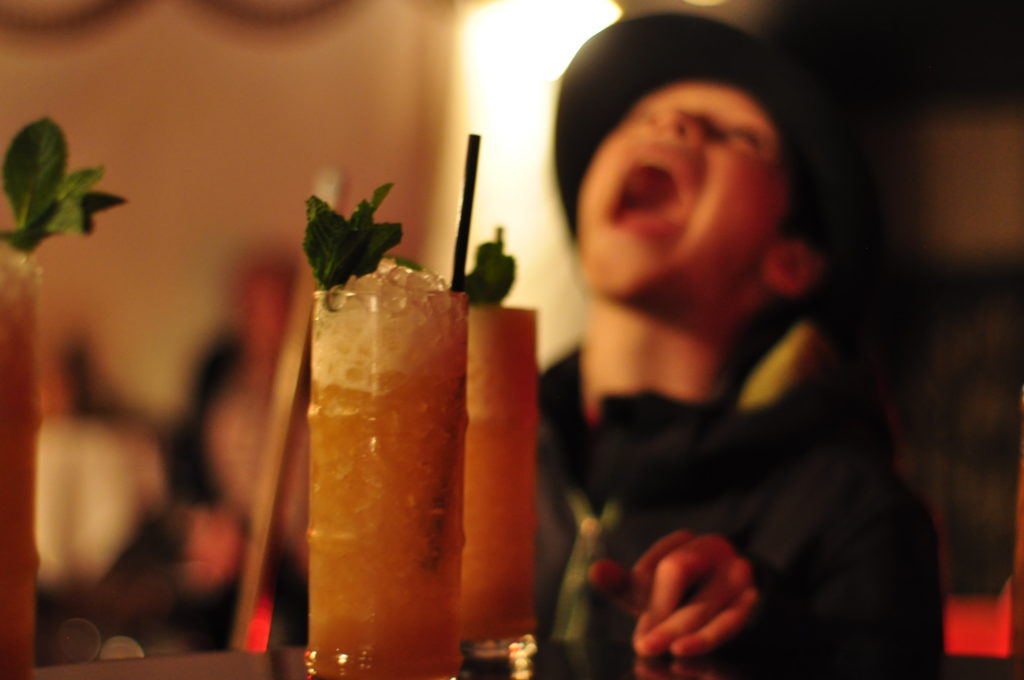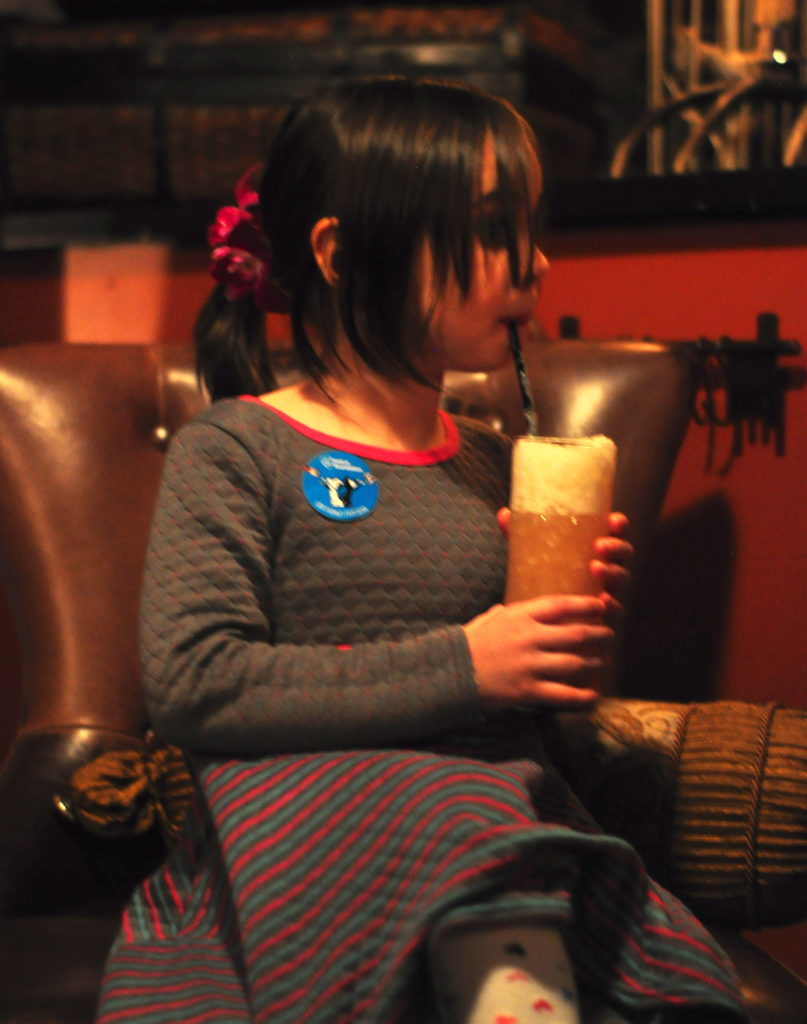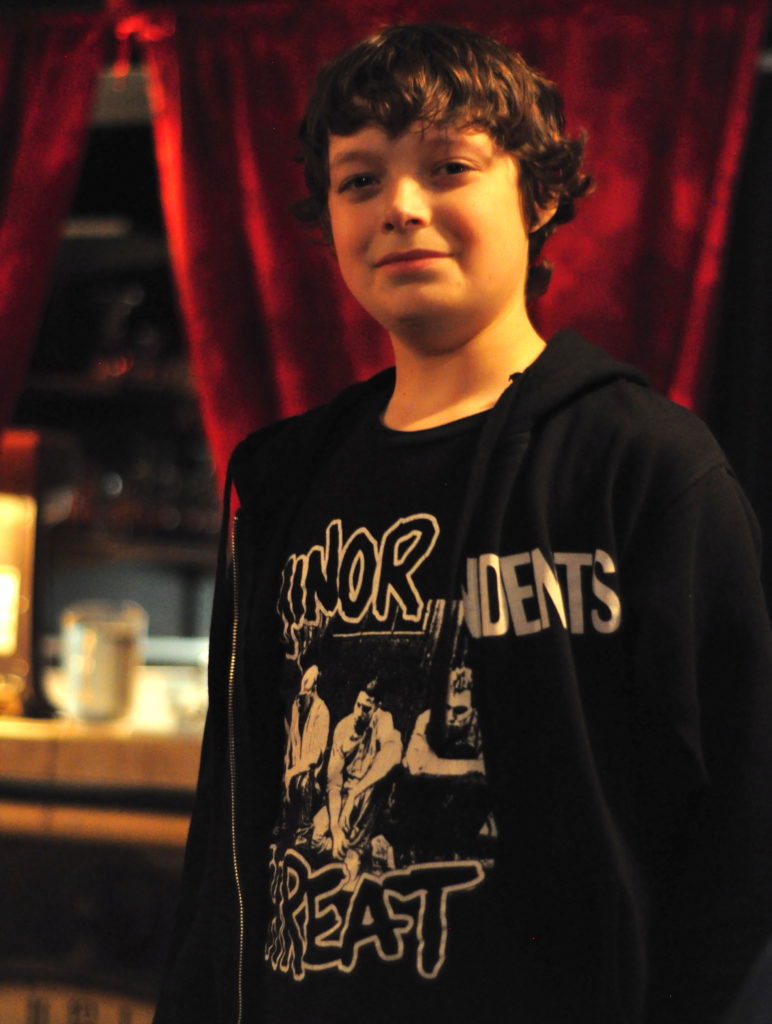 I really feel that having a solid non-alcoholic Tiki drink menu is a great thing.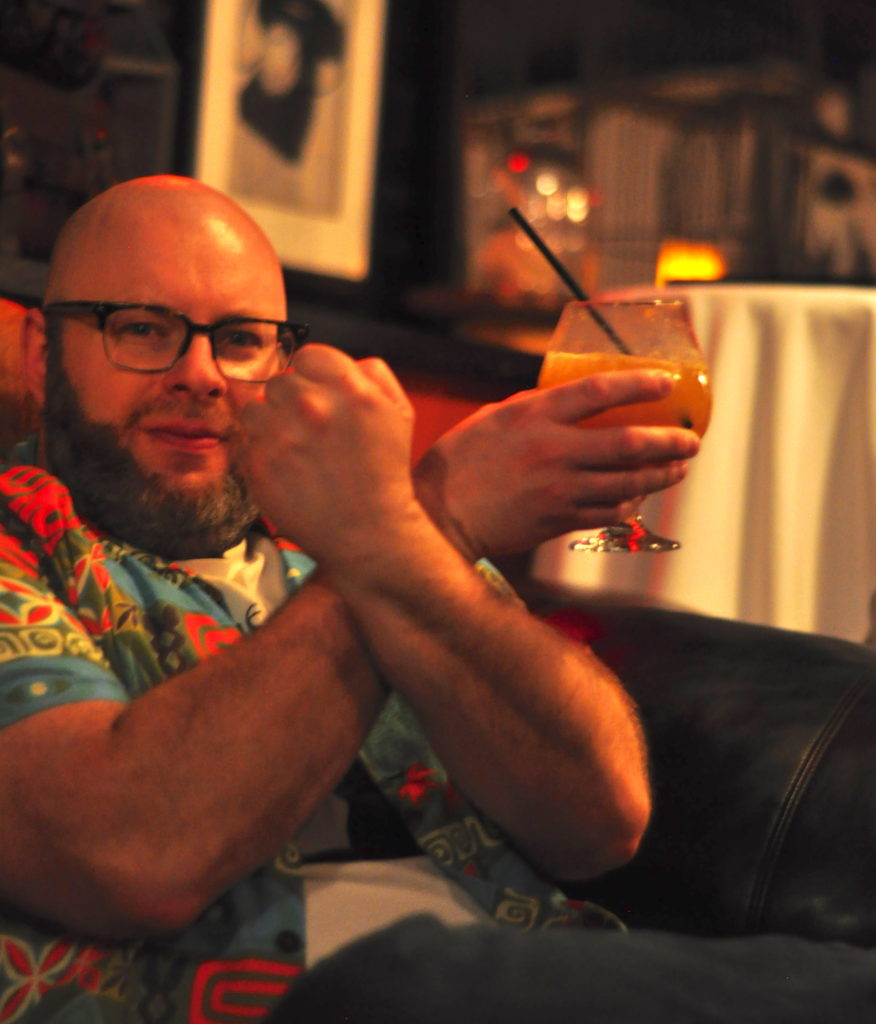 I keep on hearing the same rebuttal when it comes to non-alcoholic drinks: "The drinks may be good, but they would be even better with alcohol."
This might be true, but there are more people out there that don't drink alcohol than you think. I know personally that if I didn't drink, I wouldn't bother going out to a bar. There's no point really.
But if I knew I could get great tasting non-alcoholic drinks and there was a fun, cool, and exciting environment to drink them in, I would totally go!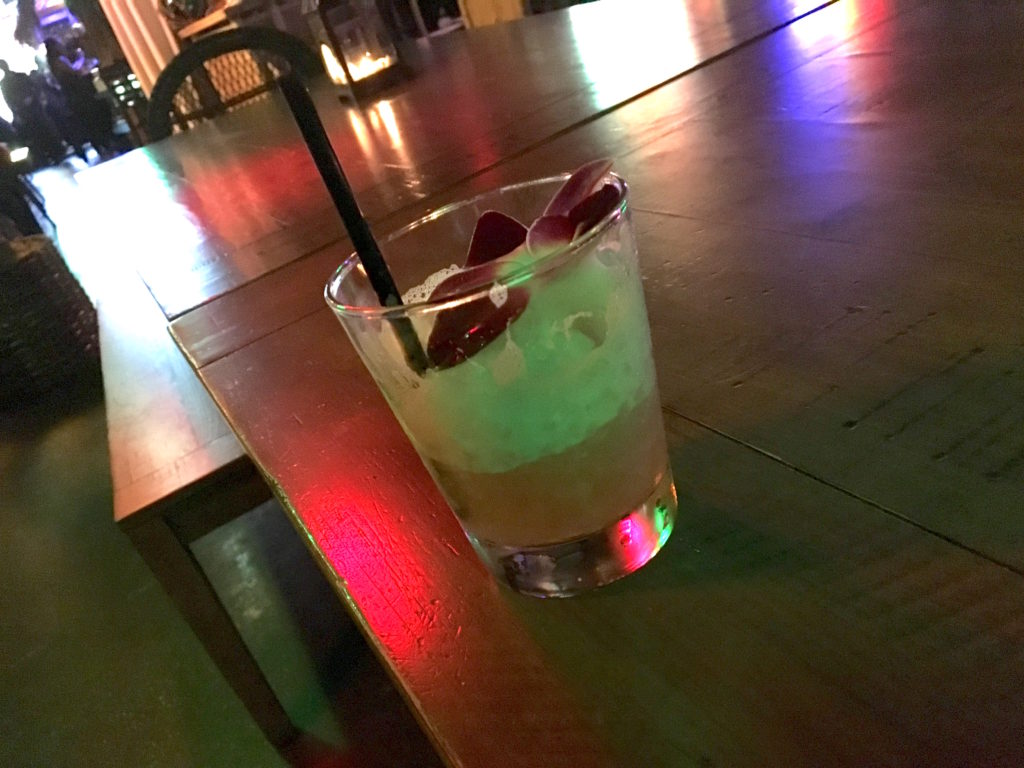 Well there is and it's a Tiki bar!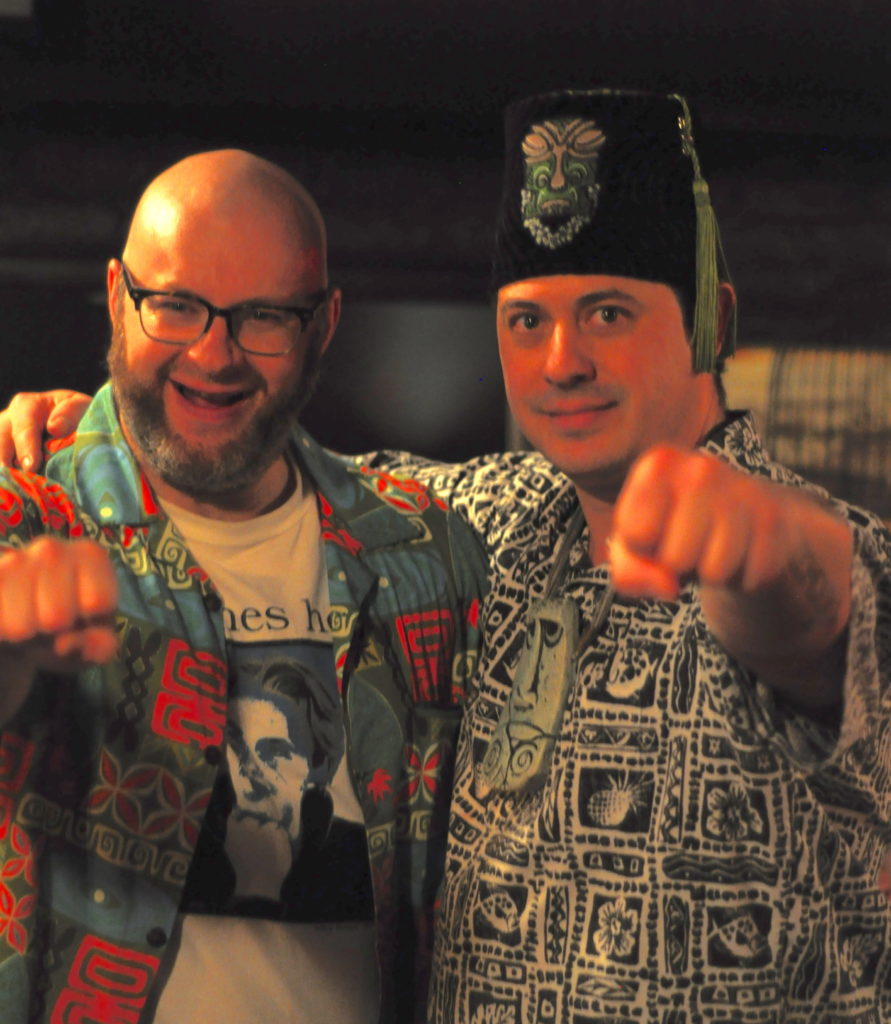 I'd like to thank Yovany for all his incredible pictures used for the post…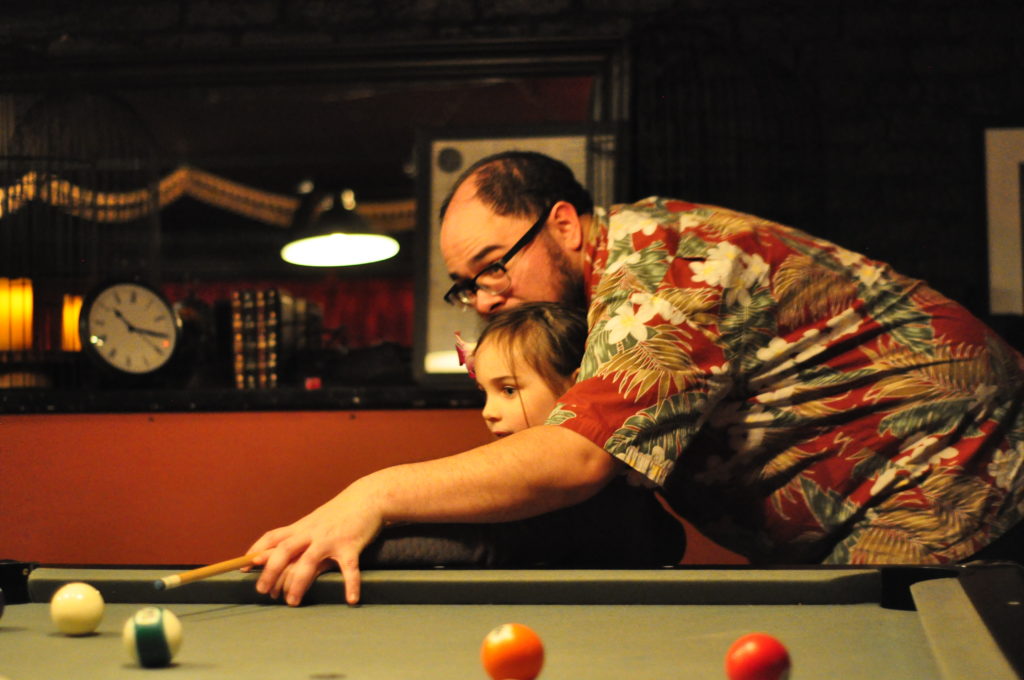 Interested in checking out Tacoma Cabana? Here is the webpage and Facebook page.
Here's my write up on Tacoma Cabana…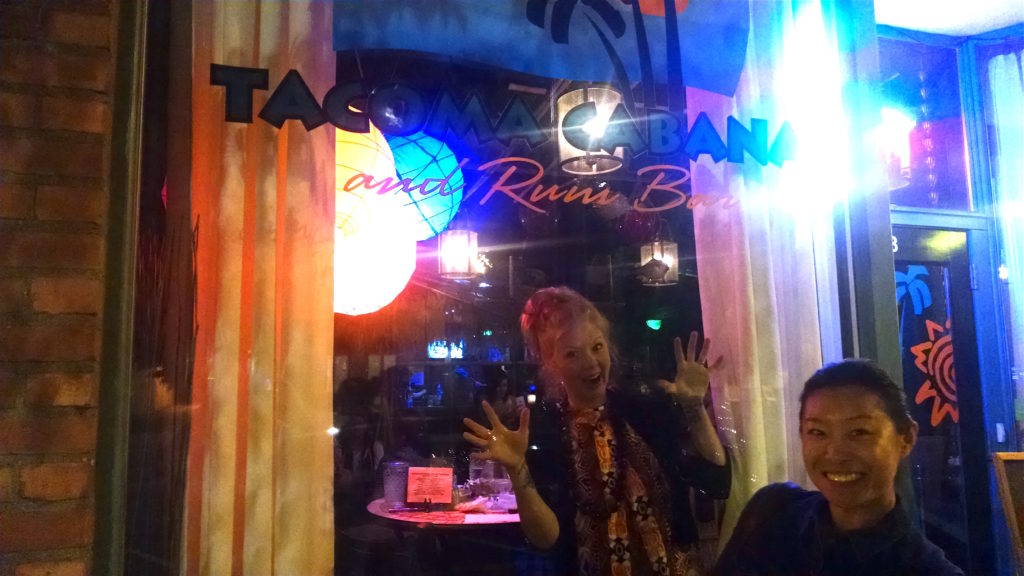 and Jason Alexander.