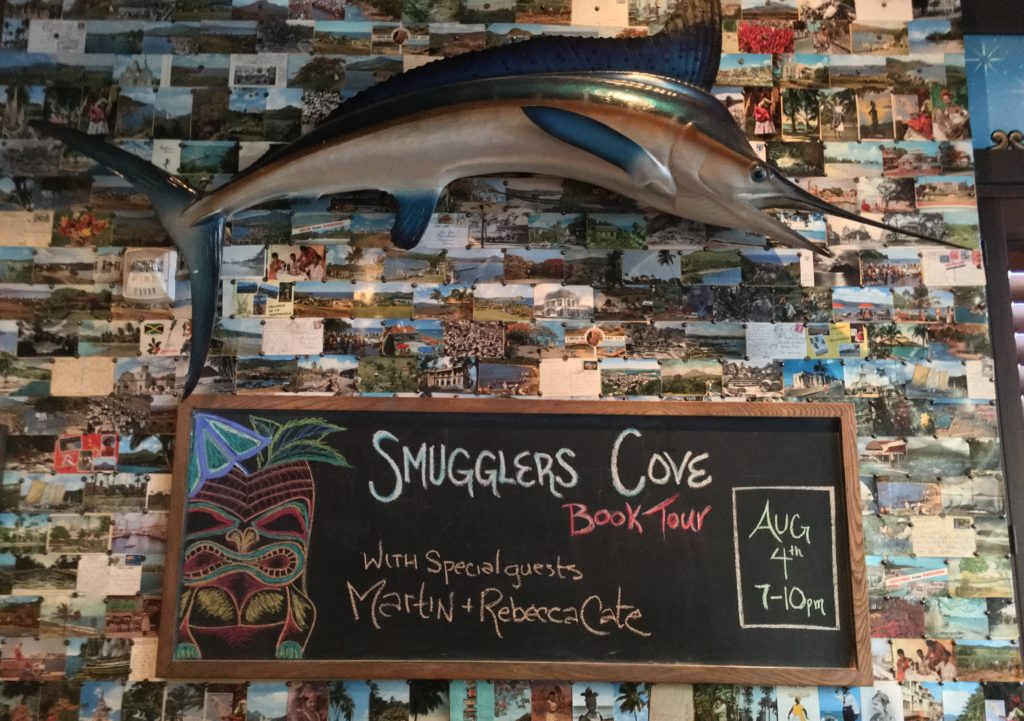 There is a new wave of Tiki coming our way and Martin and Rebecca Cate have written the manual. That book is called Smuggler's Cove which is named after Martin's Tiki Bar in San Francisco. This book covers every aspect of Tiki and is a must for every Tikiphile out there! I did a full review of Smuggler's Cove. Click here to check it out.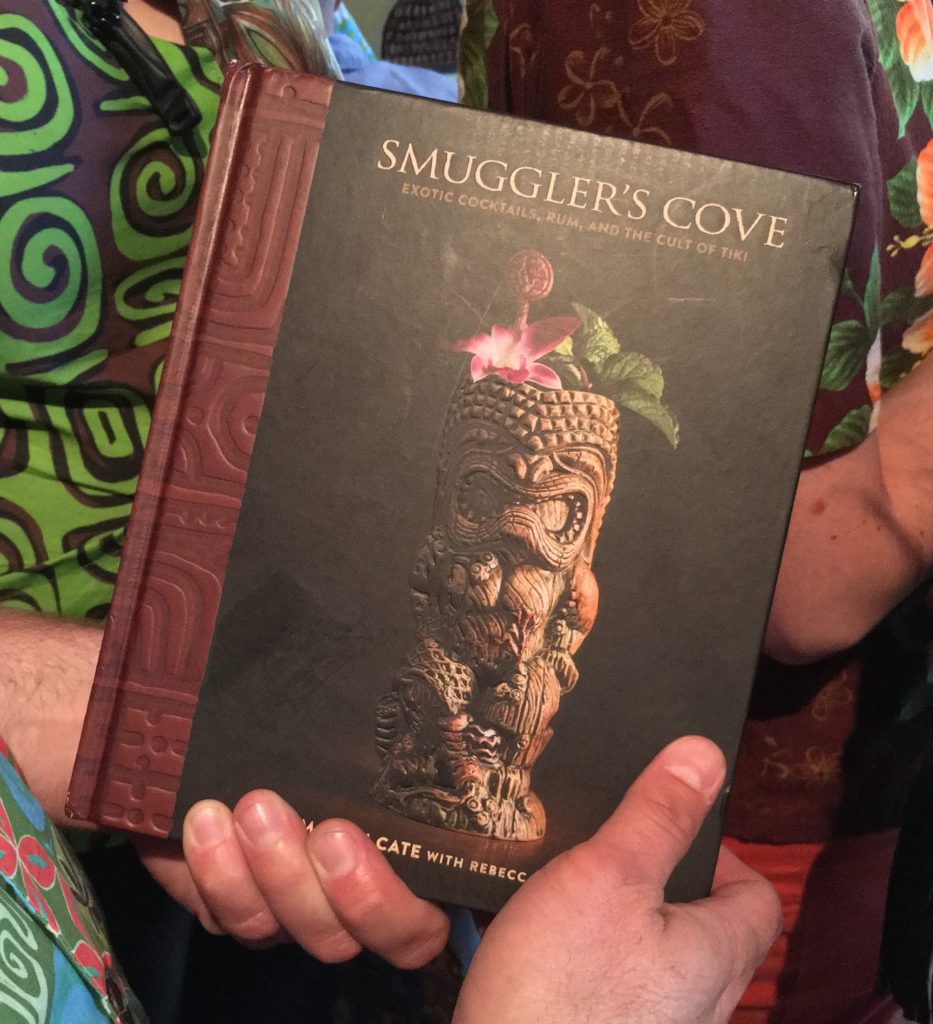 Martin and Rebecca Cate have gone on a book tour to promote the book, but instead of going to bookstores, they are heading out to Tiki bars! One stop on their book tour was Rumba in Seattle, WA. I had to go! Dawn Frasier (who has one of her paintings in the book) needed a ride, so I had the honor taking her with me!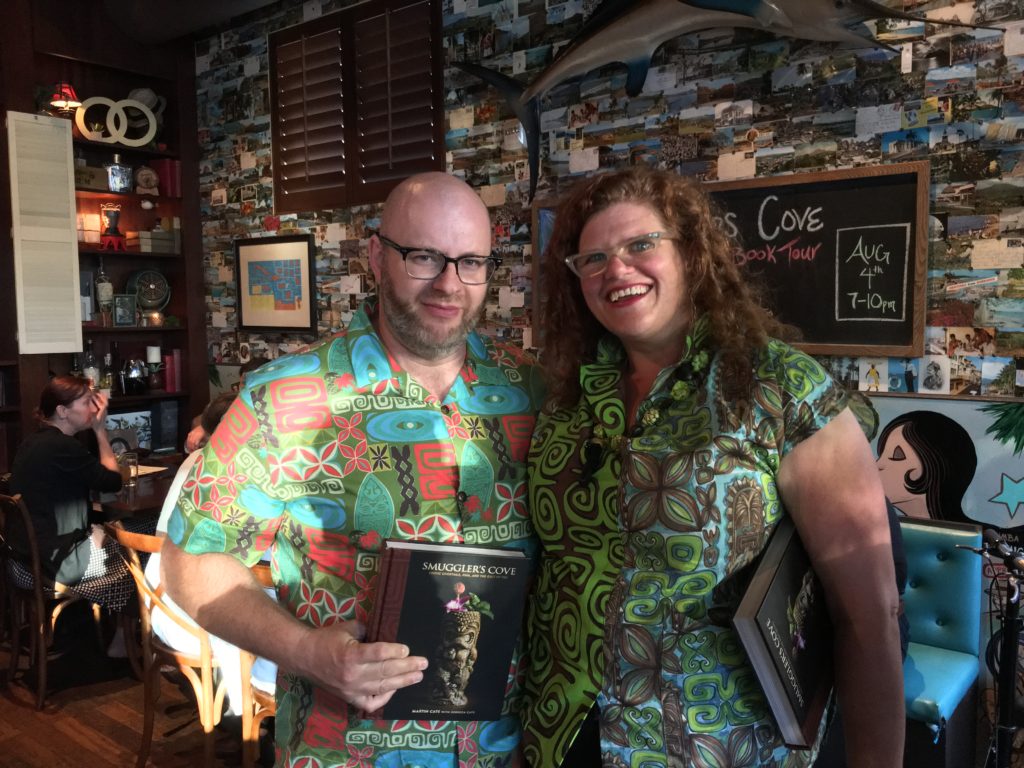 We arrived to a very packed event. There was a giant crowd waiting to get drinks at the bar…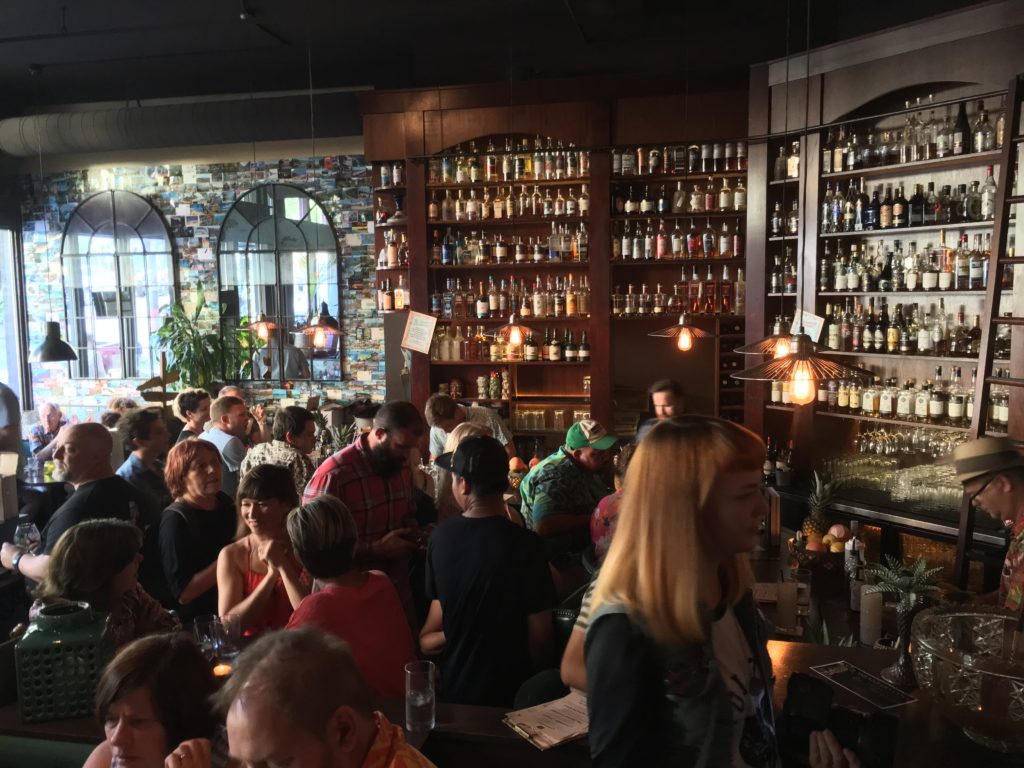 And a line of people waiting patiently to have their copy of Smuggler's Cove signed…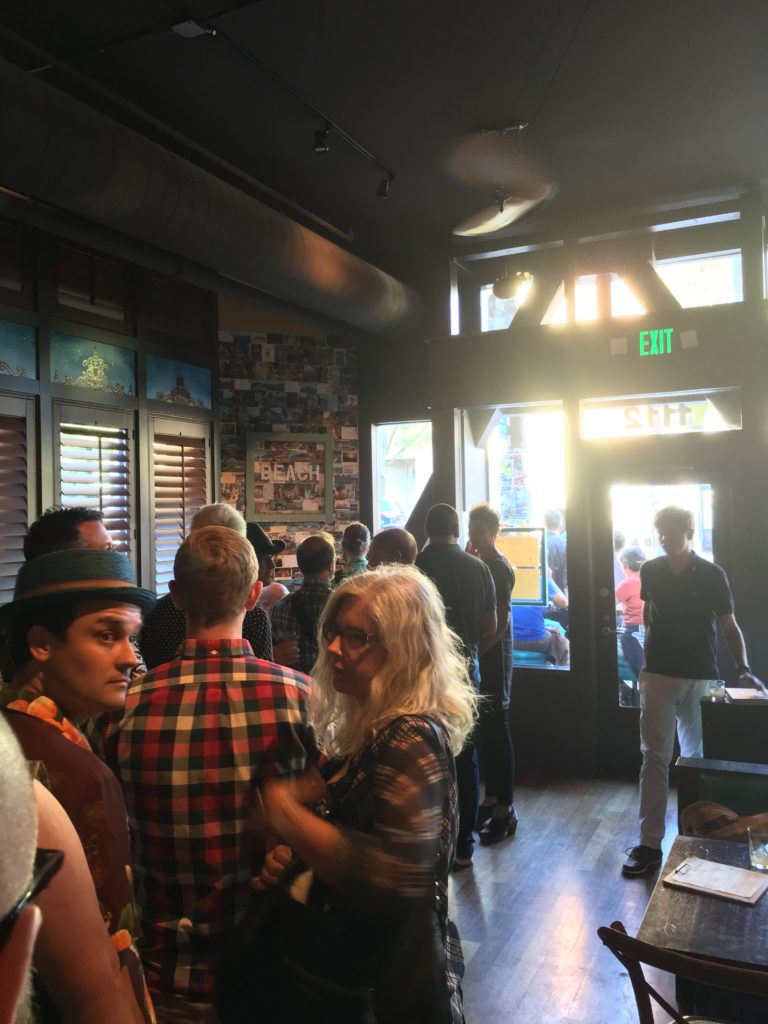 Dawn and I got in line and waited our turn. Finally, we got up to book signing table and as soon as Martin and Rebecca saw Dawn, there were big smiles and hugs. I had to get a picture…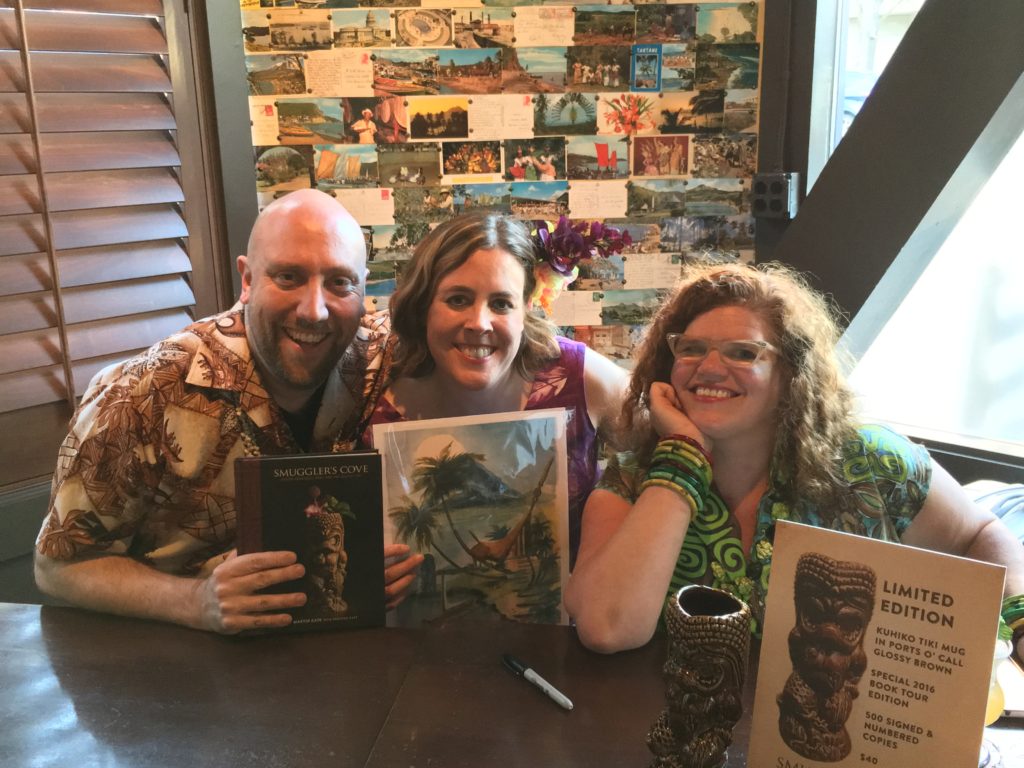 Martin and Rebecca were nice enough let me come behind the table to get a picture with them…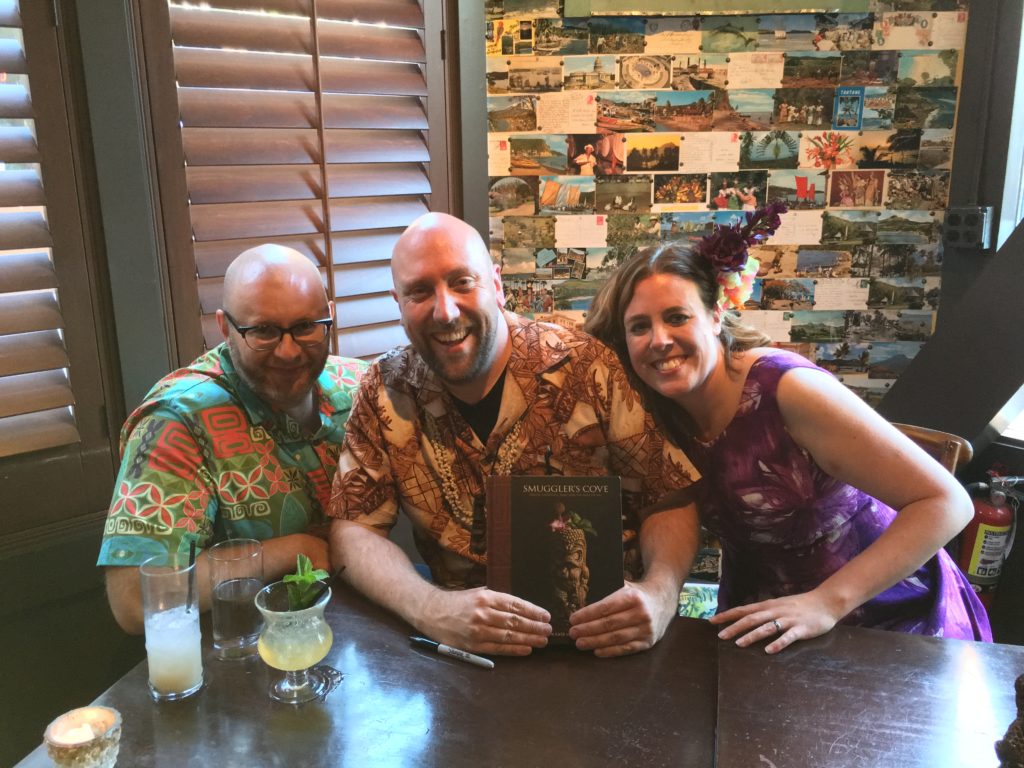 It was great to see a huge turnout for the book signing. Tiki is on the rise! If you want to know what all the fuss is about, read the book: Smuggler's Cove!
Curious to hear what I have to say about the Smuggler's Cove book? Click here.
Dawn Frasier…there is so much to say about her and her work. I had a chance to check out Dawn's place and ask her some questions. This is my post on Dawn, aka, Sophista-Tiki.
I want to give a big "Thank you!" to Dawn for making me such an awesome Aloha shirt to wear to the book signing…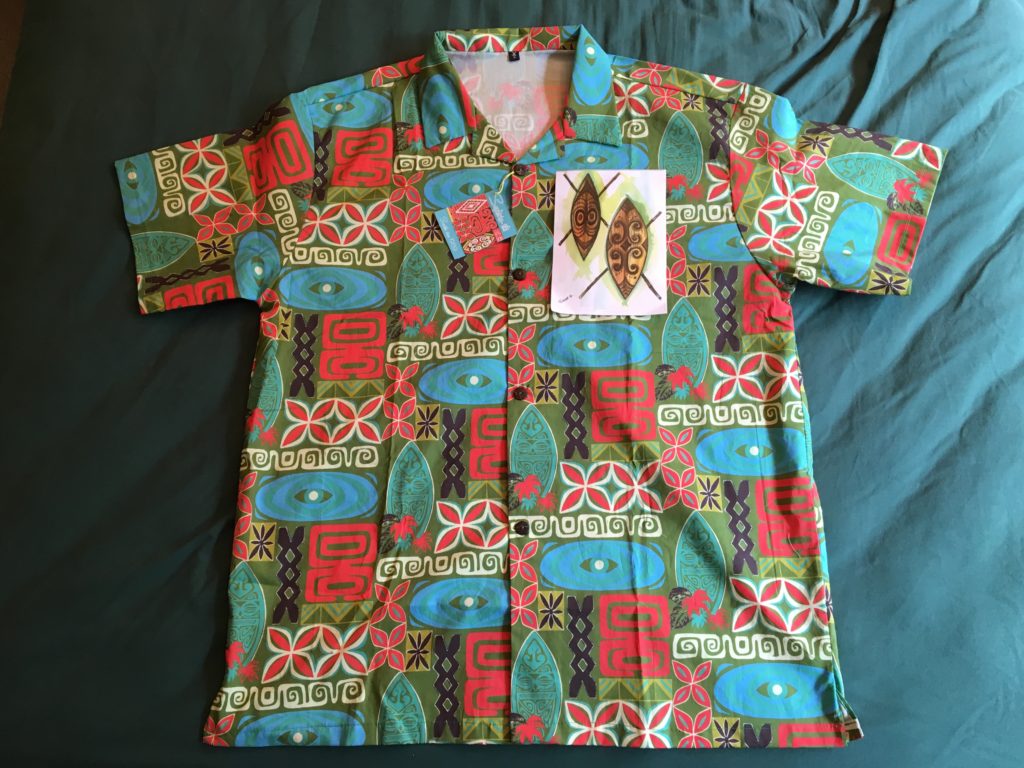 And I would like to thank my photographer, Yovany for taking pictures this evening!