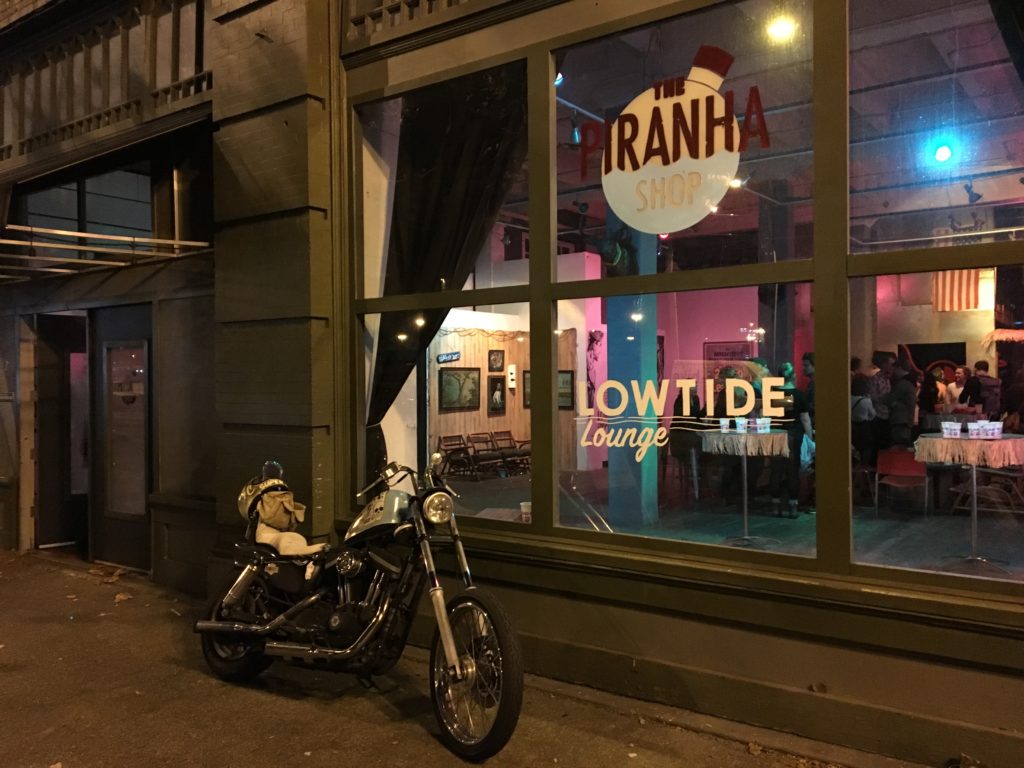 You should start a Tiki bar!
If I had a nickel for every time someone said this to me, I would be rich! Okay, well maybe I would have enough to buy a cup of coffee, but I digress.
Yes, starting a Tiki bar is a dream of mine, but it's not easy and it's not cheap. You need to find a place that's in a good location and somewhere you can afford the rent. You also need a license to serve alcohol AND a license to sell it. I haven't even talked about the money needed for décor.
One idea I thought of was doing a "pop-up" bar. I was down in Los Angeles and they got pop-ups for everything including food, clothing, music, and of course, booze. The idea is to rent a space out for a week, a month, or even a day. I thought a Tiki pop-up bar would be a great idea. Well, great minds think alike. Duffy De Armas made my a dream a reality! He opened the Tiki pop-up bar: the Low Tide Lounge.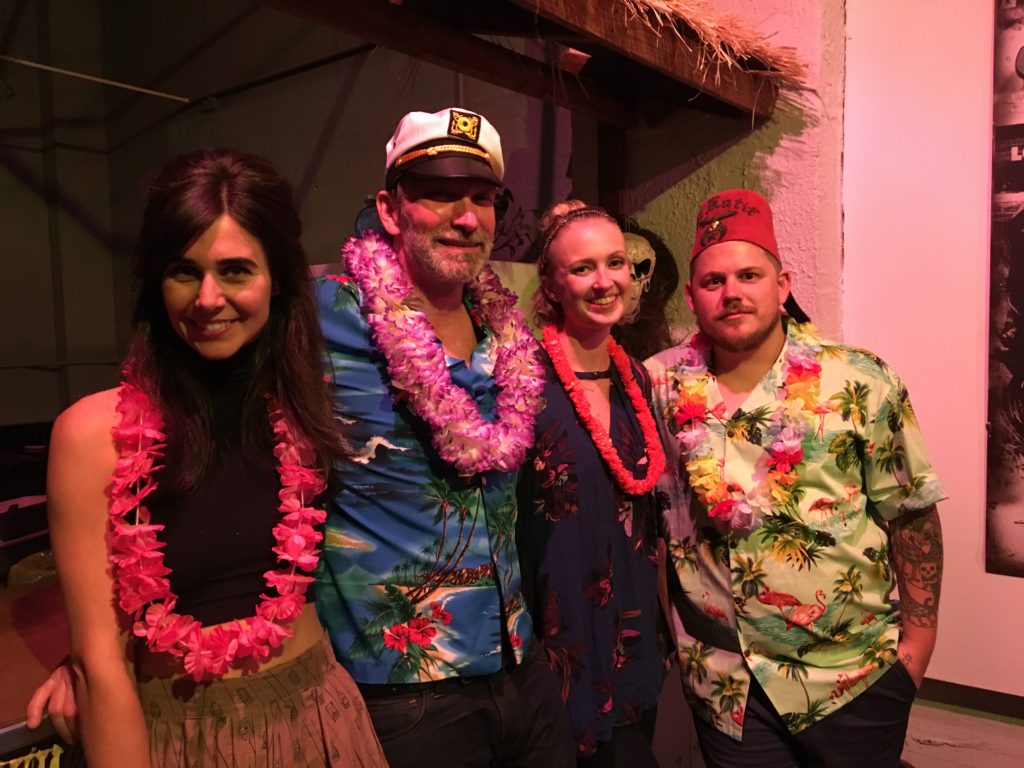 Here is his story…
You're based out of Seattle? What's the Tiki scene like in the Emerald City?
Duffy- Yes, I do live in Seattle. The Tiki bar scene in Seattle comprised mostly of Tiki Tuesday's and the Hula Hula (which is mostly Karaoke). Outside of Seattle, you can head to Bothell or Tacoma for the closet real Tiki bar. There are plenty of Rhum bars and Afro-Caribbean bars that have really good drinks, but there isn't a space that has the traditional concoctions with the traditional vibe. So for me, Tiki was about my mug collection and traveling to all the Tiki bars all over the country and world. To be honest, until recently, I was unaware of the large Tiki contingency in Seattle. Due to work and life events, I have never been able to attend Tiki Con and found myself to be a lone man on a stranded island of rum and orgeat. But now I realize there are others in the city with my love for Tiki and I am excited at all the new friends and drinking buddies to connect with.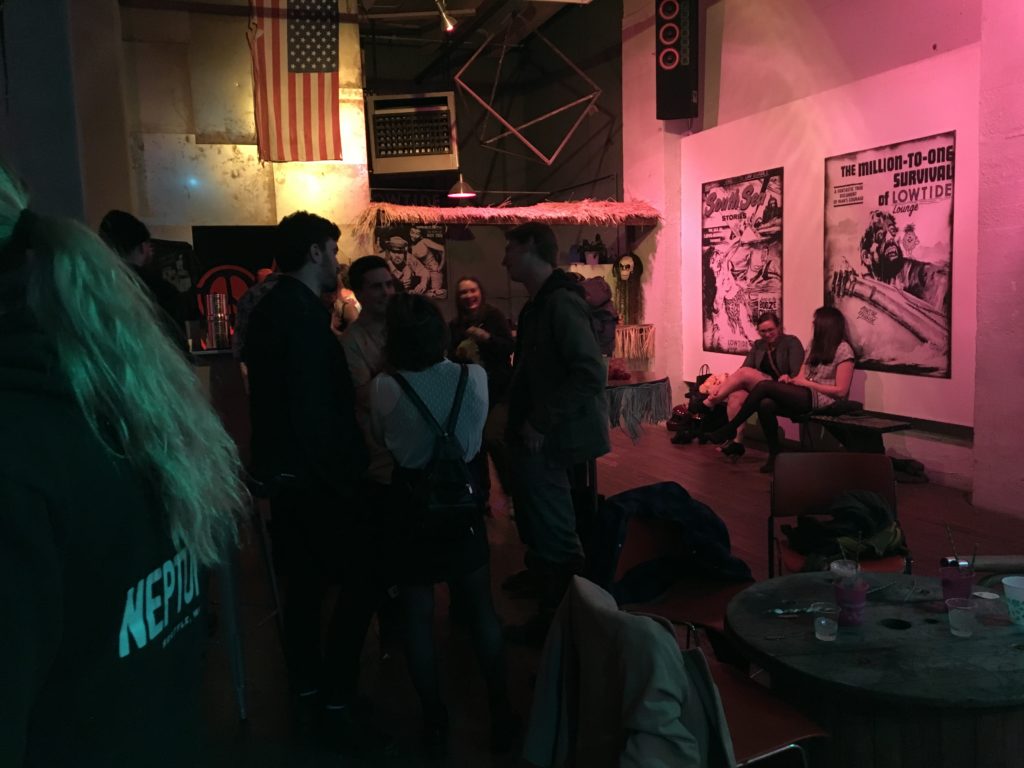 What brought you into the Tiki lifestyle and how long has it been a part of your life?
Duffy- Growing up, I always wanted to live on a beach. I was obsessed with the sand, sun, and surf. When I lived in San Diego, my cousin was into Tiki and that piqued my interest. About four years ago, I started getting into the craft cocktail craze and started venturing out to crazy bars. Ultimately the culture and cocktails of the Tiki scene won me over and I became obsessed with wanting to try all the traditional cocktails, collecting mugs, visiting bars in each city we went to. It started out as fun and novel, but I quickly started to nerd-out and read blogs. I bought cocktail books to try to make my own little slice of paradise at home.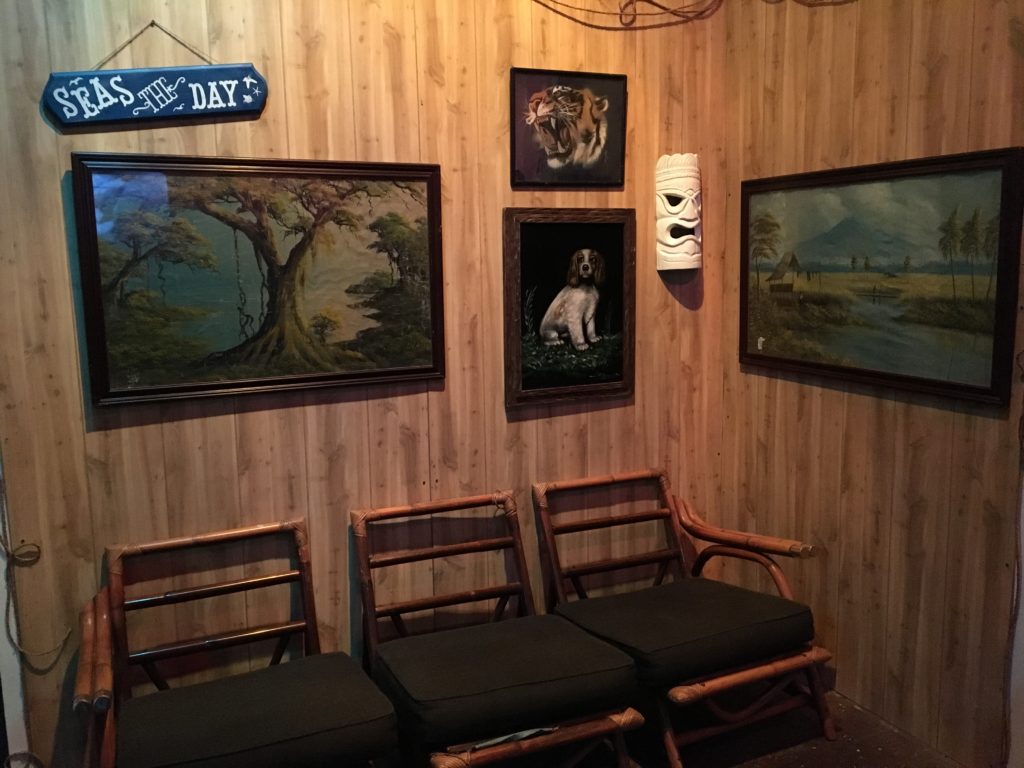 How did you come up the idea of making a Tiki pop-up bar?
Duffy- Well, my wife and I own an event space in Pioneer Square and my friend Ward owns a few bars in Pioneer Square. One day we got to talking about Tiki bars. There were none and there should've been one. I was like, "Hell, we have a space, let's use it for a proof of concept and see where it goes." Ward was crazy enough to not only encourage it, but said "yes" to testing out the Tiki concept. We combined our talents and the Low Tide Lounge was born. At some point, the idea is for the Low Tide Lounge to be a permanent fixture in it's own brick and mortar location.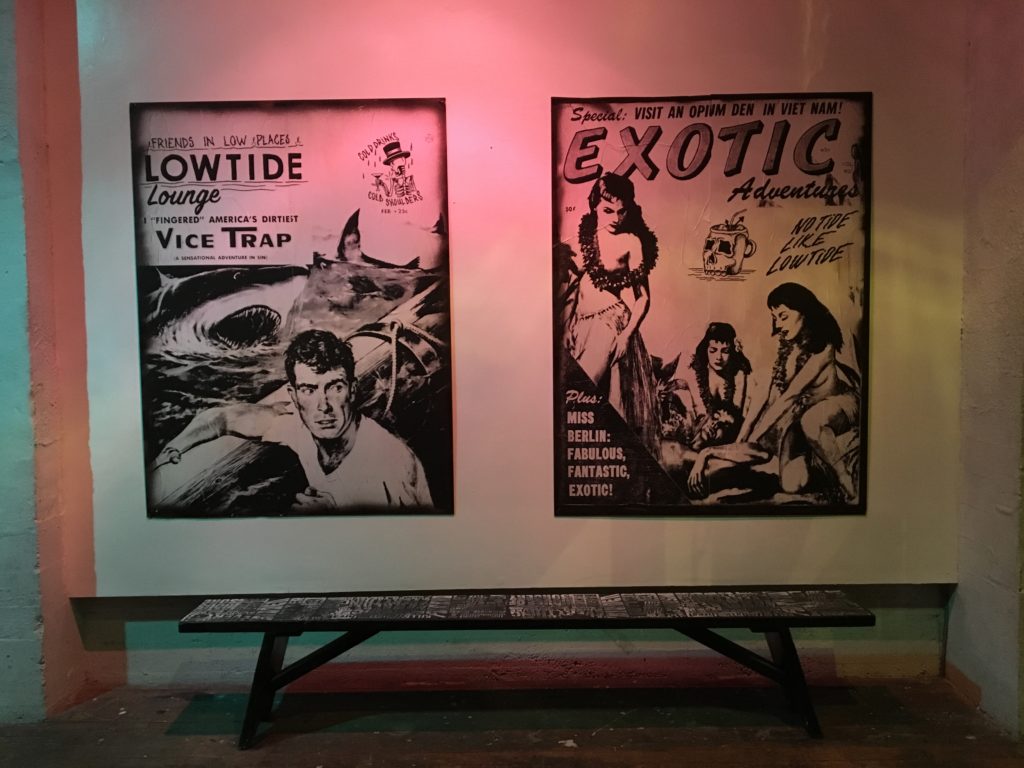 Can you give me a little history of how the Low Tide Lounge came to be?
Duffy- The Low Tide Lounge narrative starts back in the early '20s here in Seattle in Pioneer Square. The name comes from the location of Pioneer Square in the tidal flats of Elliot Bay. It took a special soul to find comfort in the rough ways of the neighborhood and flora aroma the muddy bay offered when the tide was out, and usually someone who was drawn to adventure and exotic temptations, too. The Low Tide Lounge was a favored spot by the salt-weathered sailors who had traveled the South Pacific and set up roots in the Northwest. Usually clad in a beard and flannel, the local patrons deep-down had a taste for the exotic and memories of the adventure. These walls and these drinks were as authentic of an experience as being back at sea in the South Pacific. It was a place of escapism. The Low Tide Lounge brought warmth to the PNW and the cold souls who resided here. Now it has been resurrected to continue its mission of relieving the misery of the cold.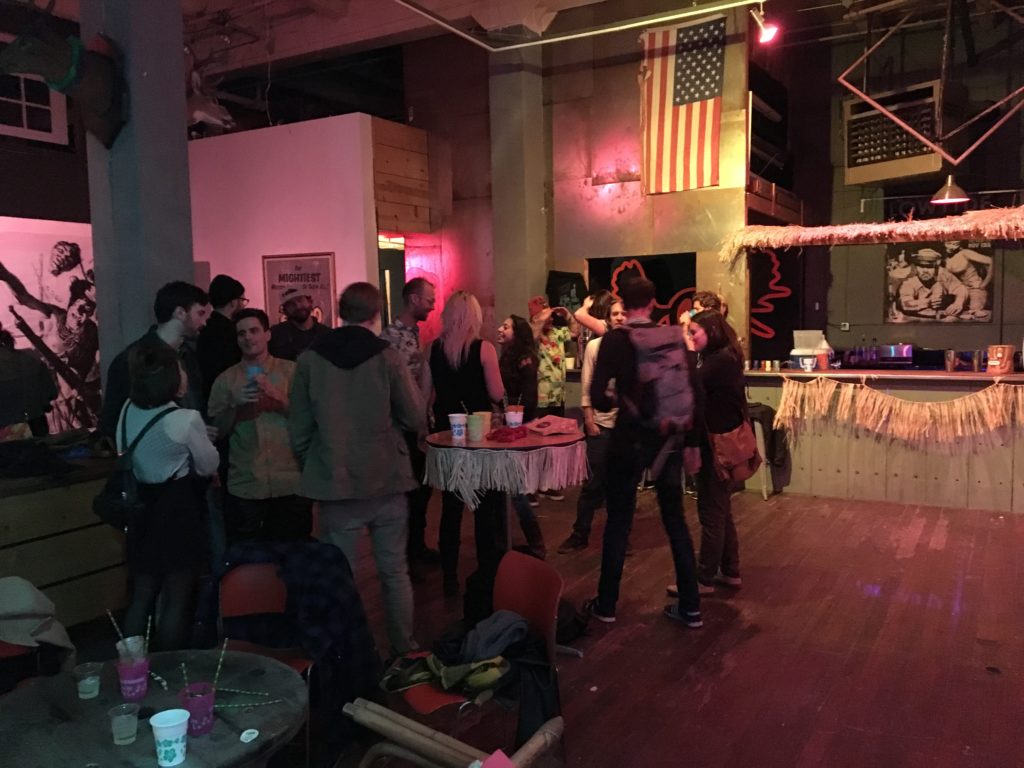 The Low Tide Lounge became a reality Sat. Nov. 12 2016. How did things go?
Duffy- It went well. We didn't know what to expect. We sent out the Tiki beacon, not sure who would respond, and people came out in droves. Some were friends, some were the usual suspects to our events, but a surprising lot were fellow Tikiphiles who got wind of what we were doing and came out. We are already planning the next pop-up!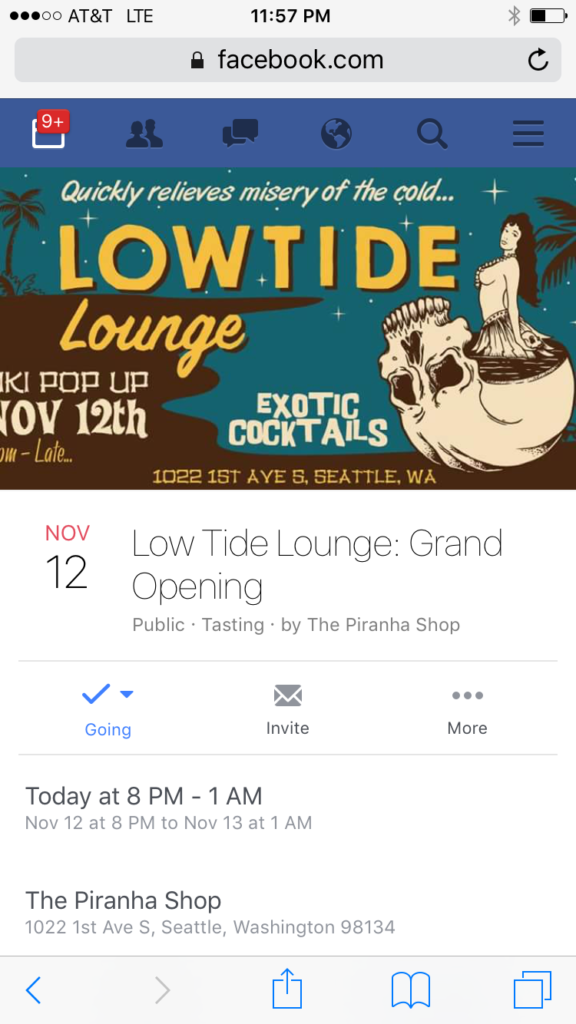 What is your favorite Tiki drink? What do you think makes the perfect cocktail?
Duffy- To be honest, my favorite drink is a Corn and Oil, but anything with a good falernum and rum and I am usually game. On the traditional side of things I would lean towards Three Dots and a Dash.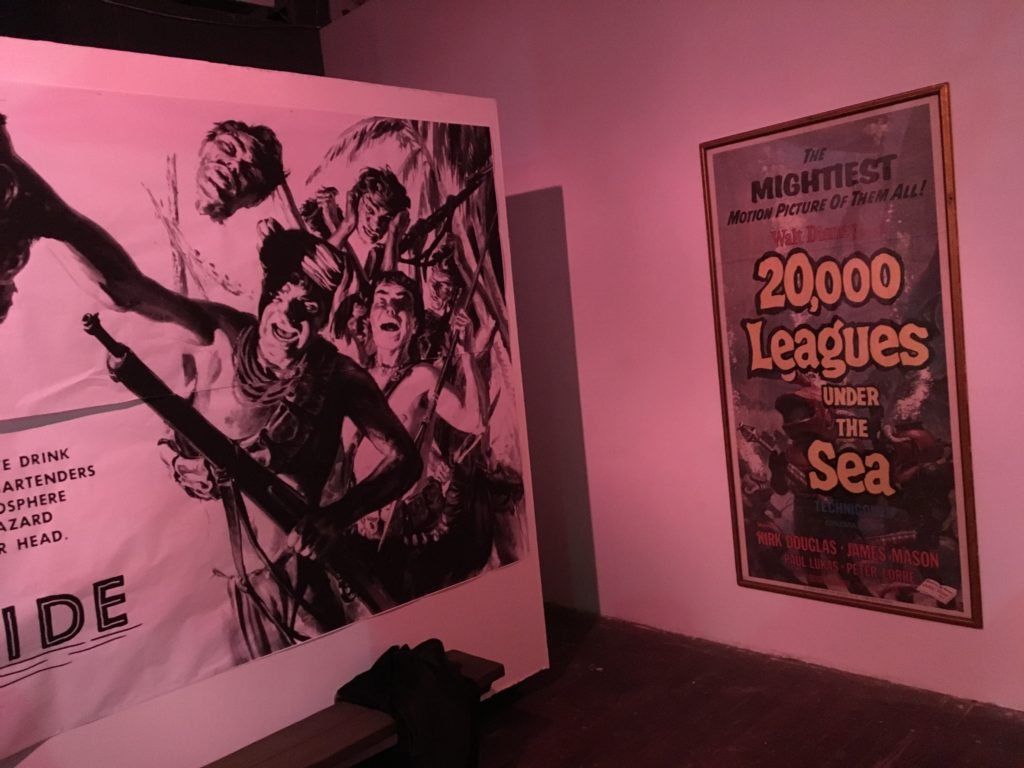 What is your favorite Tiki bar? Why?
Duffy- That's a hard one. I like them all, but if I had to pick two that consistently stoke me out, they would be Smuggler's Cove and Hale Pele.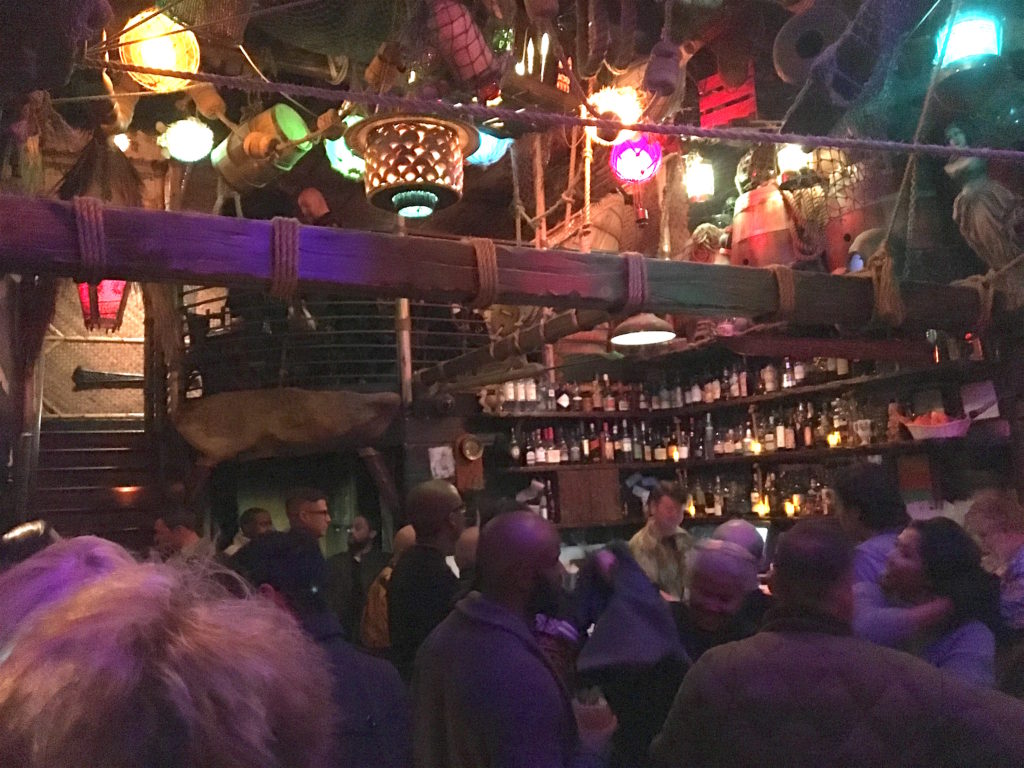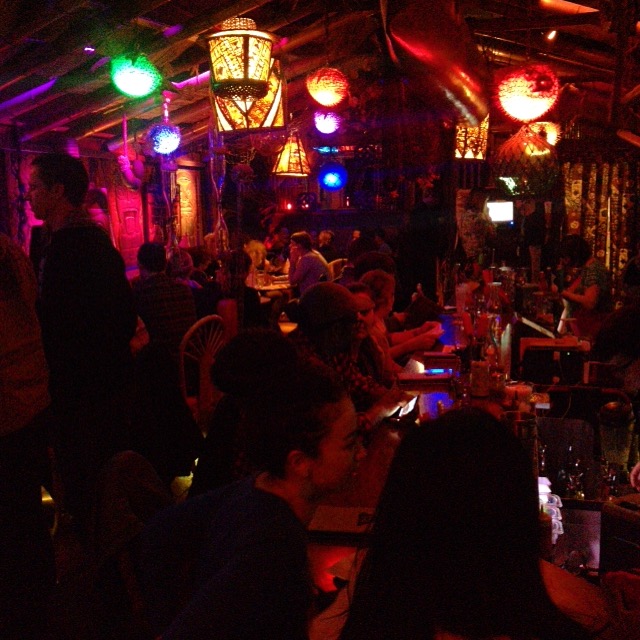 What does the future have in store for the Low Tide Lounge?
Duffy- I think the future is really to connect with all the Tiki enthusiasts here in Seattle and work to give them a Tiki experience here at home that they can be proud of. That is starting with these pop-ups, including live music, more developed decor, bringing in guest bartenders for exhibitions, providing people a warm oasis during the cold gray days, and one day finding a permanent home.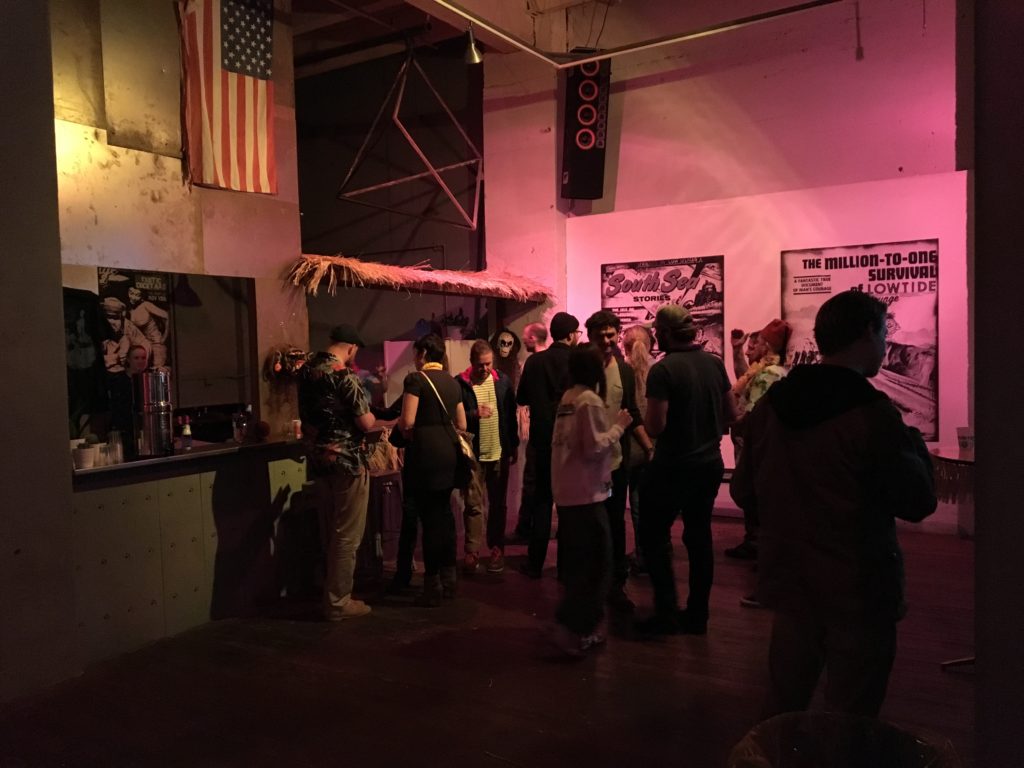 Anything else you would like to add?
Duffy- Stay tuned for the next event and we hope to see you there!