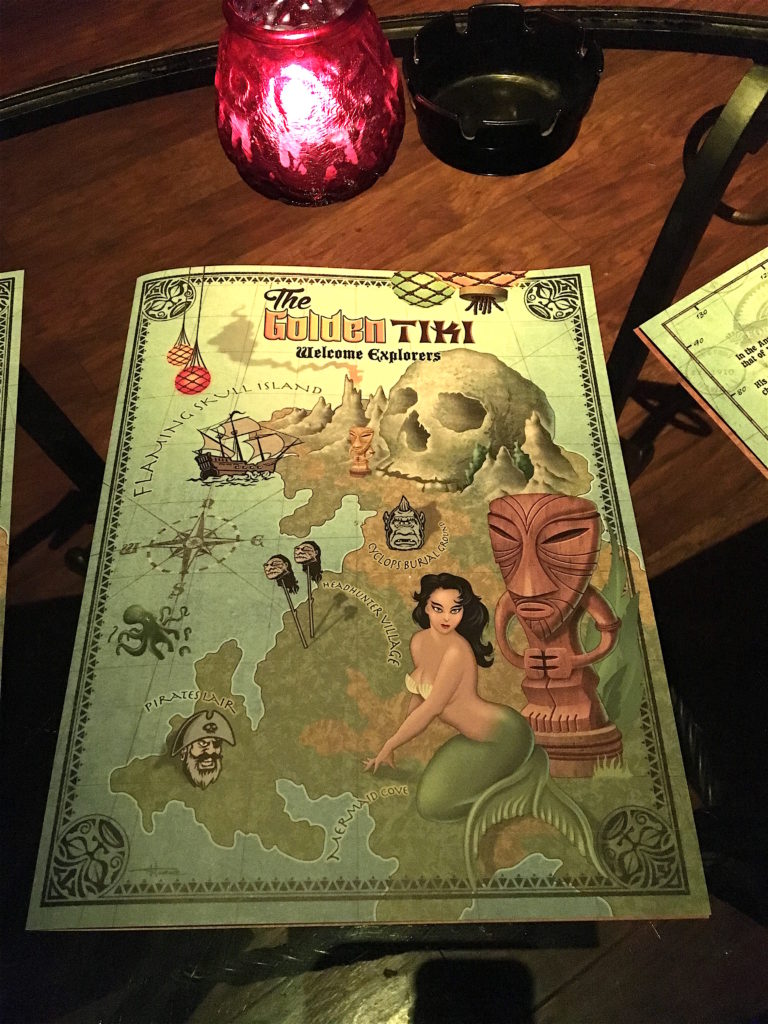 It's all about escapism. It really is.
We all work hard and we all get into our own routines. One day turns into the next and before you know it you're a decade older. Sometimes being able to escape from your day-to-day life and pretend you're somewhere else is not only fun, but I think needed! Besides Disney, no place does escapism better than Las Vegas, NV.
Just walk down the Las Vegas Strip and choose your own adventure. Want to stay in a medieval castle? Want to be whisked away to Paris? How about New York City? Or even spend a weekend in a pyramid? You can do all these things and after a couple drinks, you'll forget that you're in the middle of the desert!
Yes, the people who design the hotels in Las Vegas have escapism down to a science. If you run a Tiki bar there, you have to up your game! Branden Powers, the owner of the Golden Tiki, rose up to the Las Vegas escapism challenge and came back with a full house! The Golden Tiki is awesome!
Continue reading "Tiki Bar Review #13 The Golden Tiki Las Vegas, NV" →