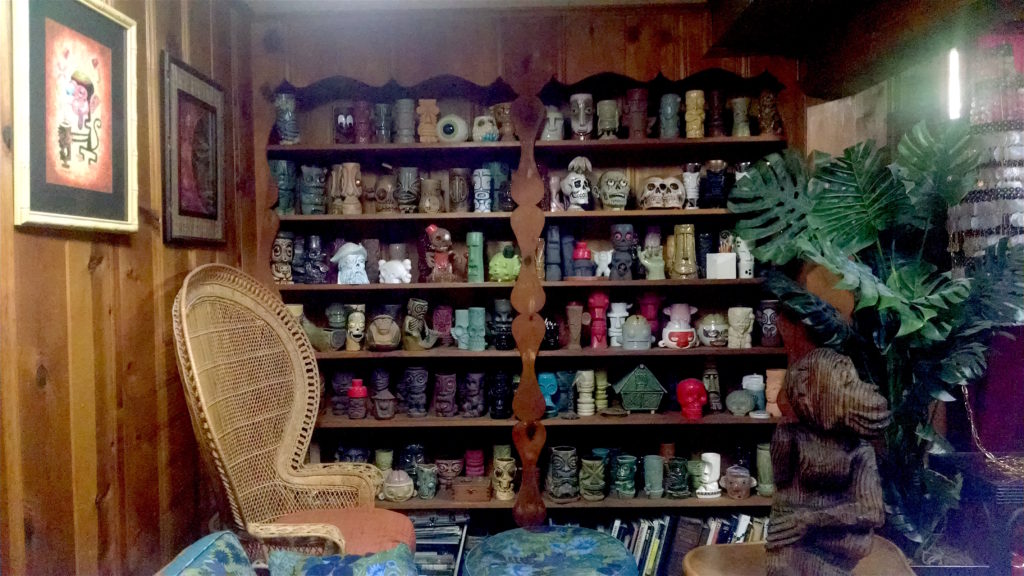 There is nothing cooler than a family business and it's even cooler when that family business makes Tiki mugs! Munktiki is Debba Debba, Paul, their son Miles, and Mile's wife Annie. If you have been to Hale Pele, the Shameful Tiki Room, 3 Dots And A Dash, or Smuggler's Cove, you have probably sipped out of a Tiki mug made from Munktiki. The operations of Munktiki are based in Portland (Paul and Deb)  and Astoria (Miles and Annie). I asked Paul how long his "commute" to work is. He replied, "Three minutes, five if he needs some coffee!" Miles has been working with ceramics all his life and has about the same commute time! I asked Miles about his interest in ceramics…
Miles- I was born into ceramics. I tinkered in my dad's studio, learned the process, and experimented on my own. I struck out on my own after high school making pipes for head shops in Santa Cruz and San Francisco's Haight St. However, my passion for it died when I quit smoking. Tiki mugs were my gateway back into ceramics after that.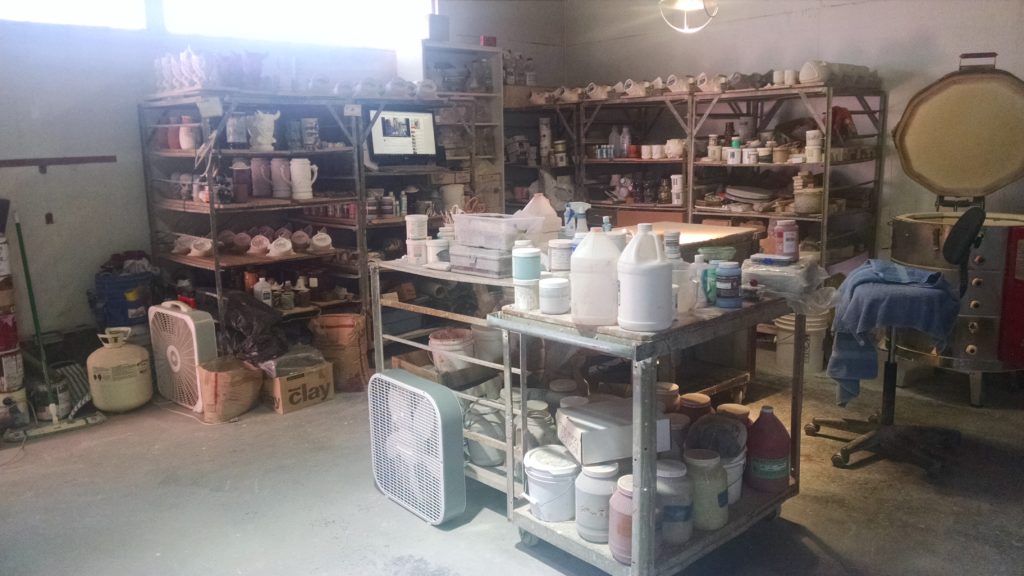 Munktiki officially started in 2000, but there is a back story to tell. First, we have to go to Monterey, CA. The year was 1976. Debba Debba and Paul met at Monterey Peninsula College and have been together since. Paul has had a love of ceramics all his life and Paul's first company was called Nielsen Extraordinary Ceramics. It dealt with dishes and other ceramics items, but also included cocktail glassware like martini glasses and margarita glasses.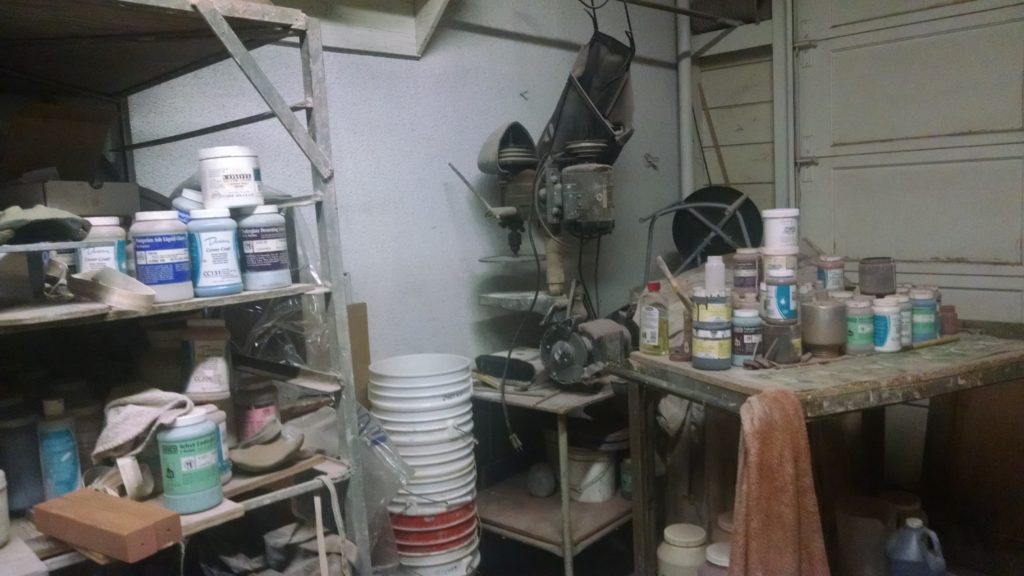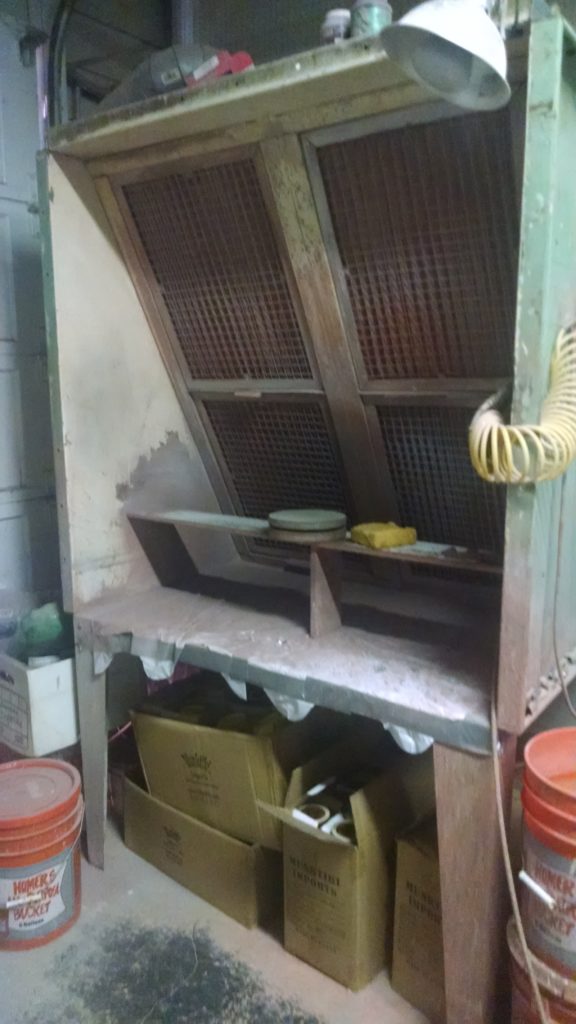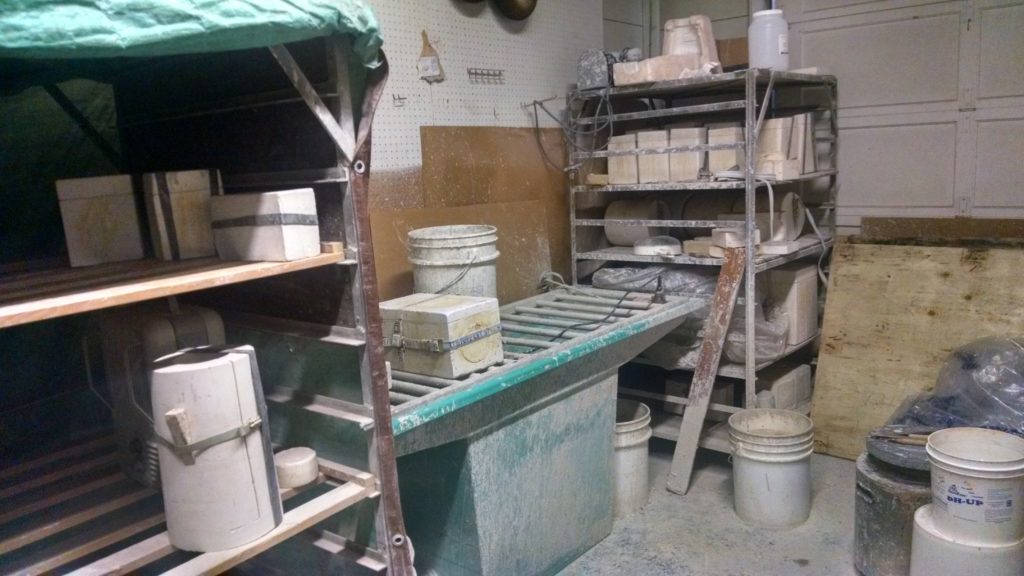 Then in 1997 Paul decided to make a Tiki mug. It met little success until he put it one eBay and everything changed. Tiki mugs became an instant success! By 2000, Munktiki was officially started. Paul and Miles have been making Tiki Mugs ever since! In 2010, the family moved from California to Oregon. Miles moved to Astoria and Debba Debba and Paul moved into their home which became the Munktiki Manor. Miles works out of Astoria and Paul works out of Portland.
Here's a little back story from Miles…
Miles- My dad made a Tiki mug for a line of cocktail ware. At the wholesale market, the Tiki mugs bombed. This was around '96-'97 I believe. Fast forward to late '99, he put them up on eBay and they sold every time they were listed. I believe the current Tiki scene was getting traction at that point as well. Seeing the success in eBay, we thought "Let's make more!" and we created Munktiki. All the early mugs were all sold on eBay.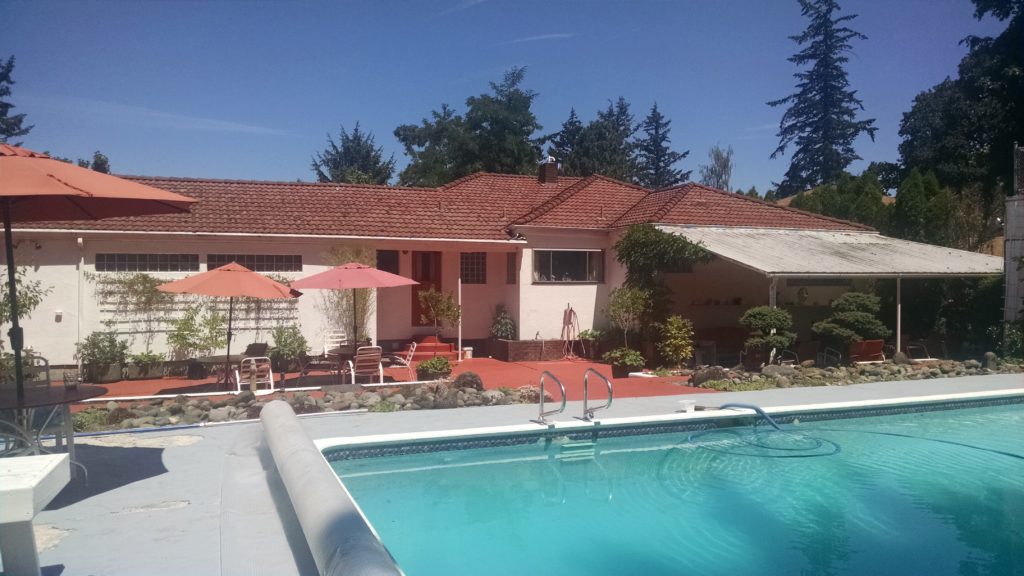 Munktiki even made a Tiki mug dispensing machine…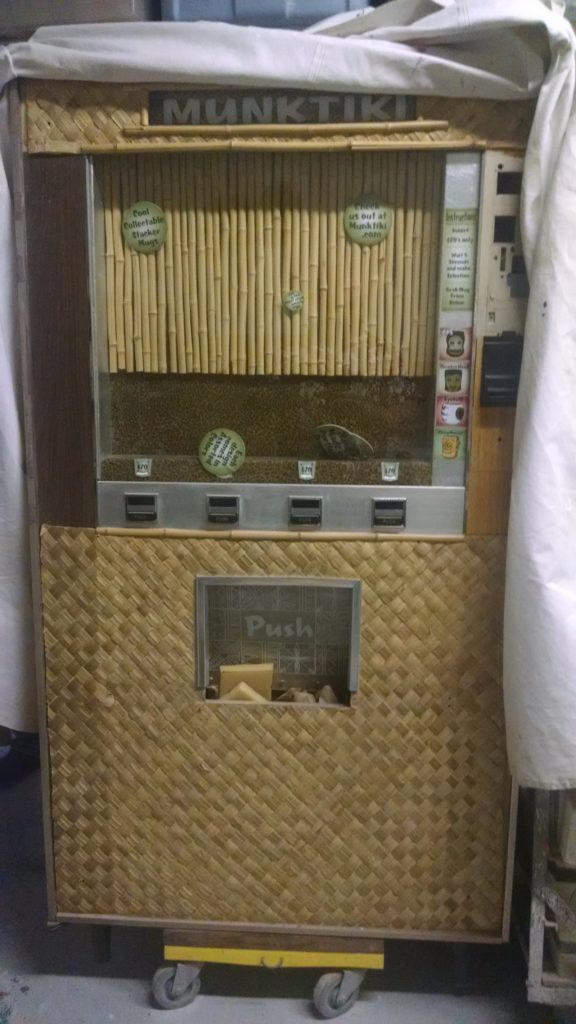 Throw in 20 dollars and here is what you get! It was a hit at the Tiki conventions.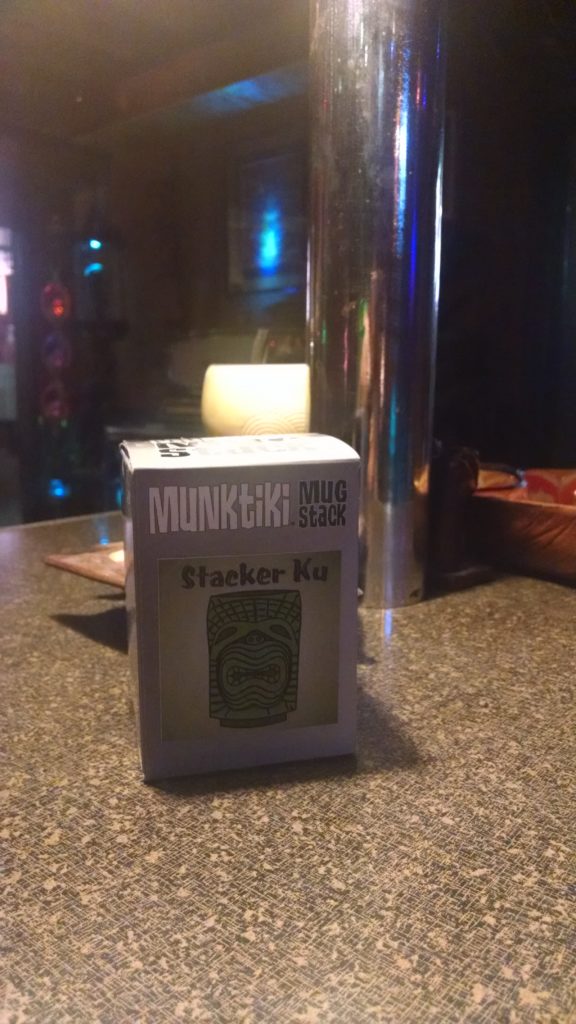 Right now there are three branches to Munktiki. There is Munktiki Imports which deals with large orders for overseas…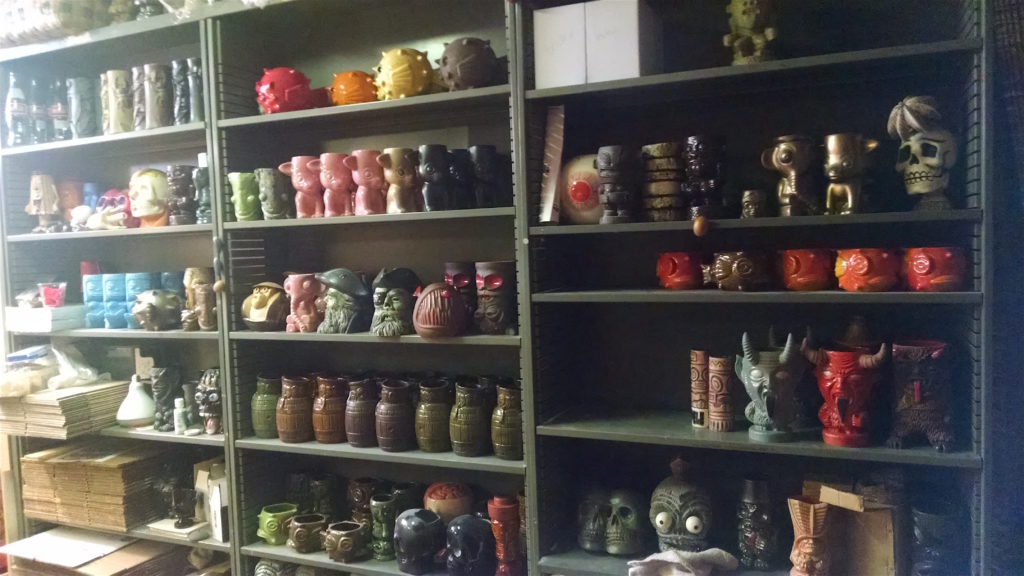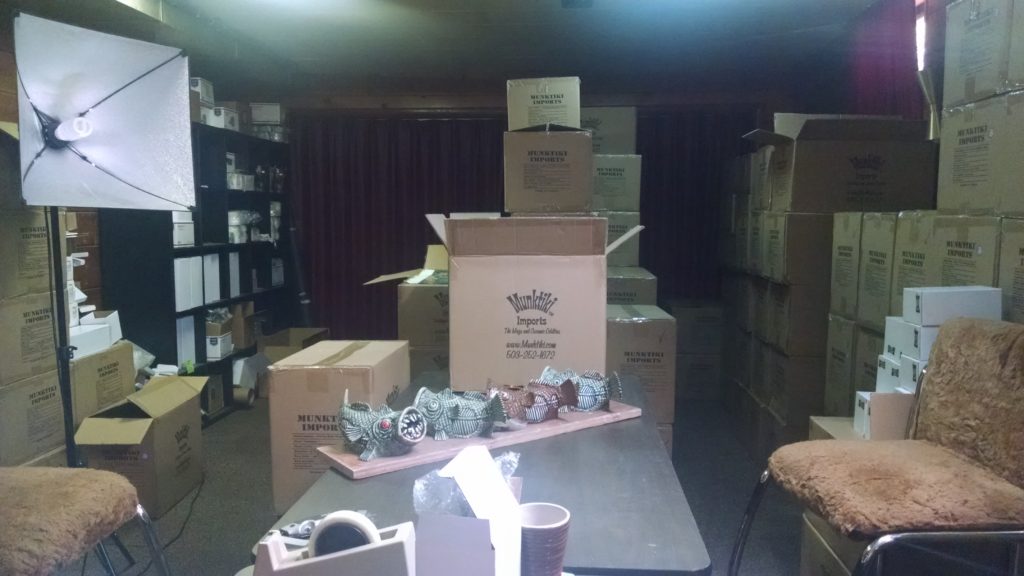 Munktiki (the original company) deals with specialized small runs of about 125 or so mugs…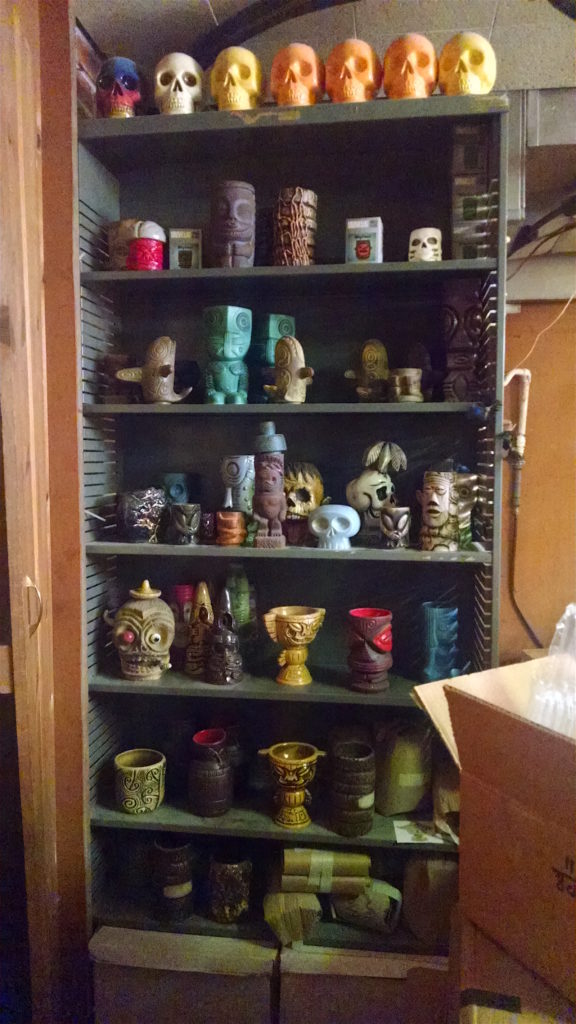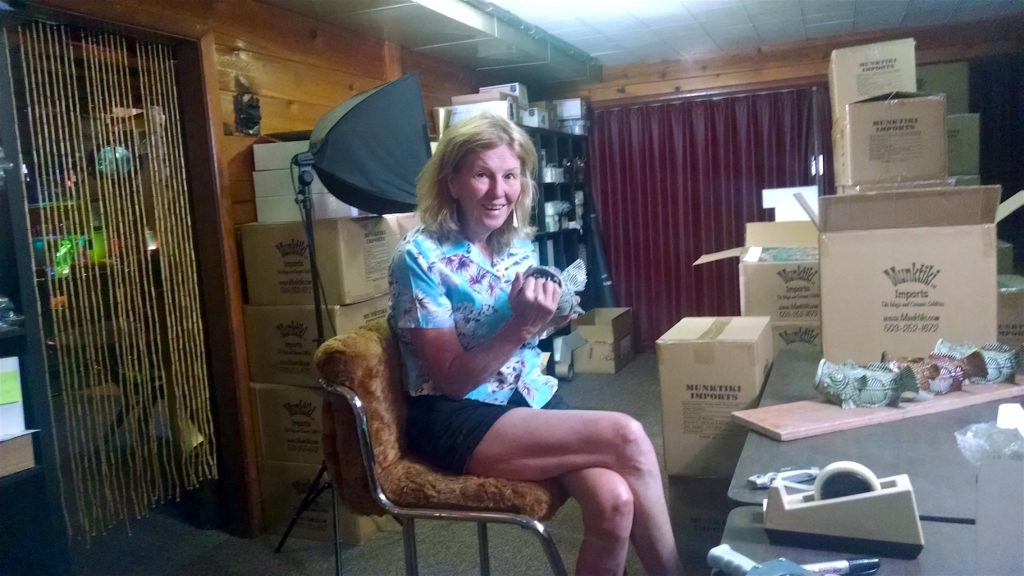 And there is a new branch called Munkstein which works with other artists to create custom beer steins. Here is one that is done in old school 3-D with trading cards…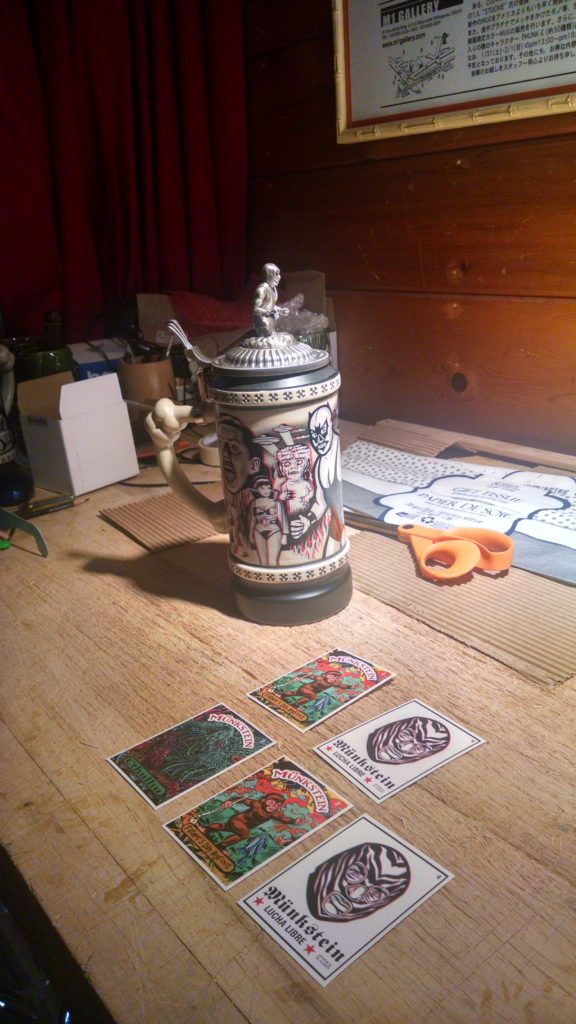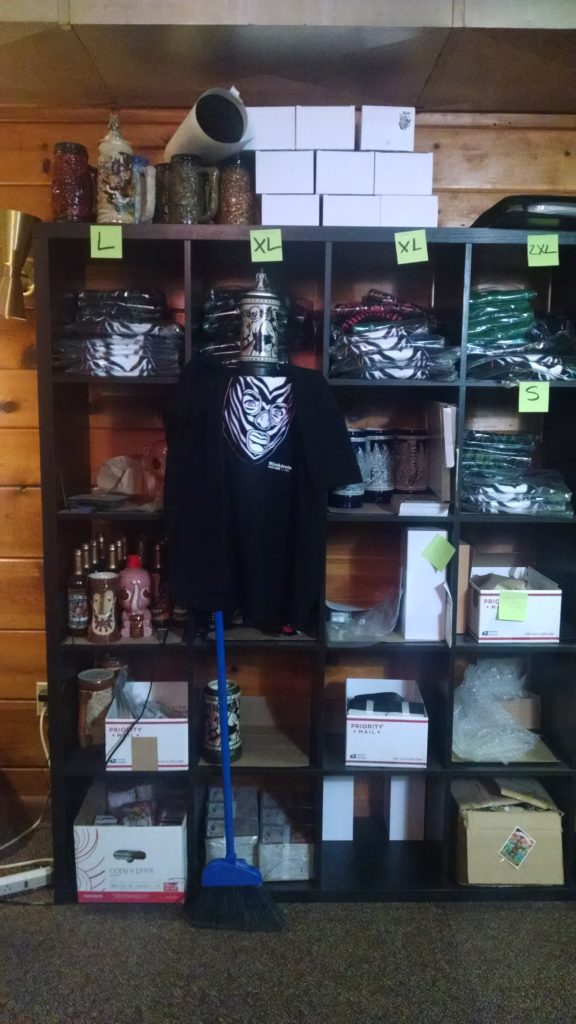 Miles- Right now, Munktiki and Munktiki Imports are two unique locations. My dad has Portland and does all his own work, designs, and import projects. Likewise, I do my own thing in Astoria. We collaborate on Munkstein projects.
Ceramics aren't the only thing that goes on at the Munktiki Manor. Debba Debba has taken over one the rooms and has made it her studio. She does paintings.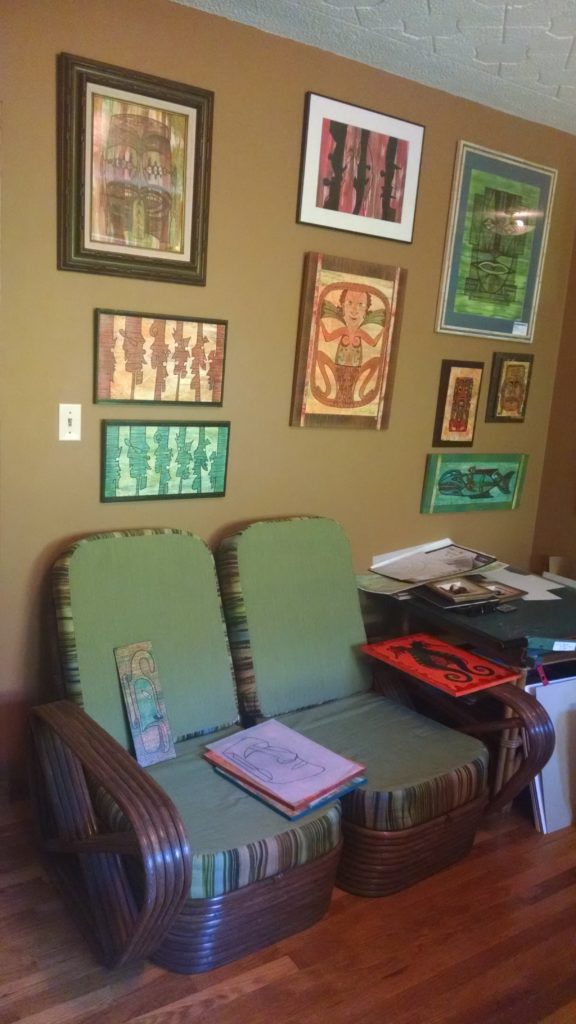 Debba Debba's art is proudly displayed around Munktiki Manor…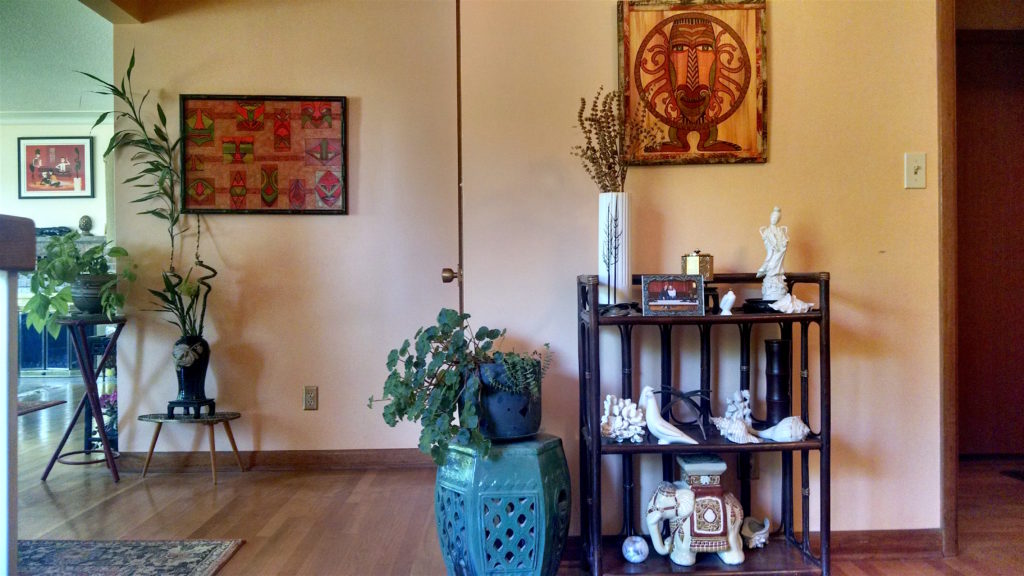 Debba Debba pulls her influences from the Mid-Century, Tiki, Maya, and Papua New Guinea. The paintings look even more amazing wearing 3-D glasses…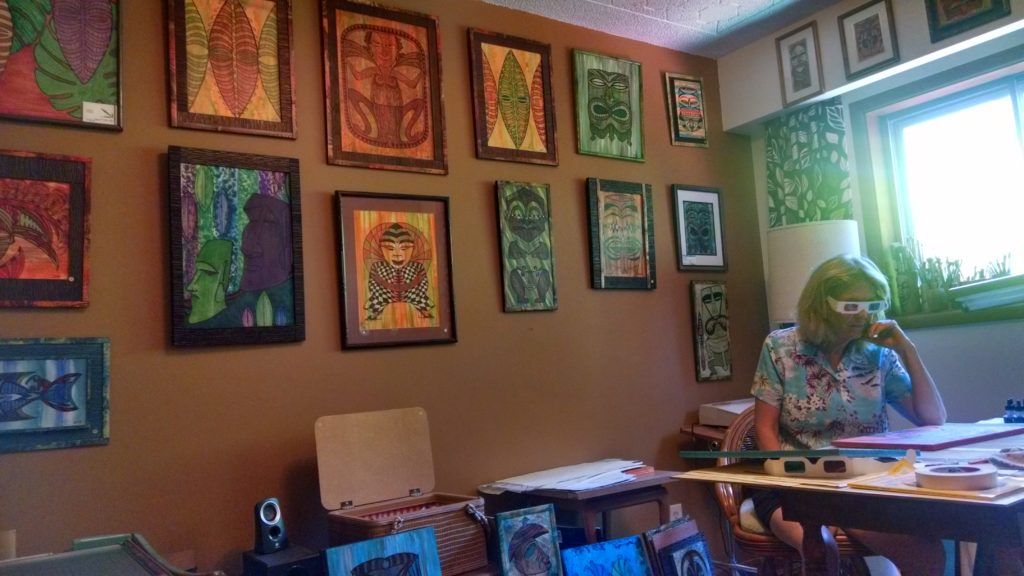 Debba Debba, Paul, and Miles have a special thing going on with Munktiki. It's a family business and they have a lifelong passion for what they do. I believe that Tiki is on the rise and when those new Tiki bars open, they are going to need mugs. Munktiki will be waiting…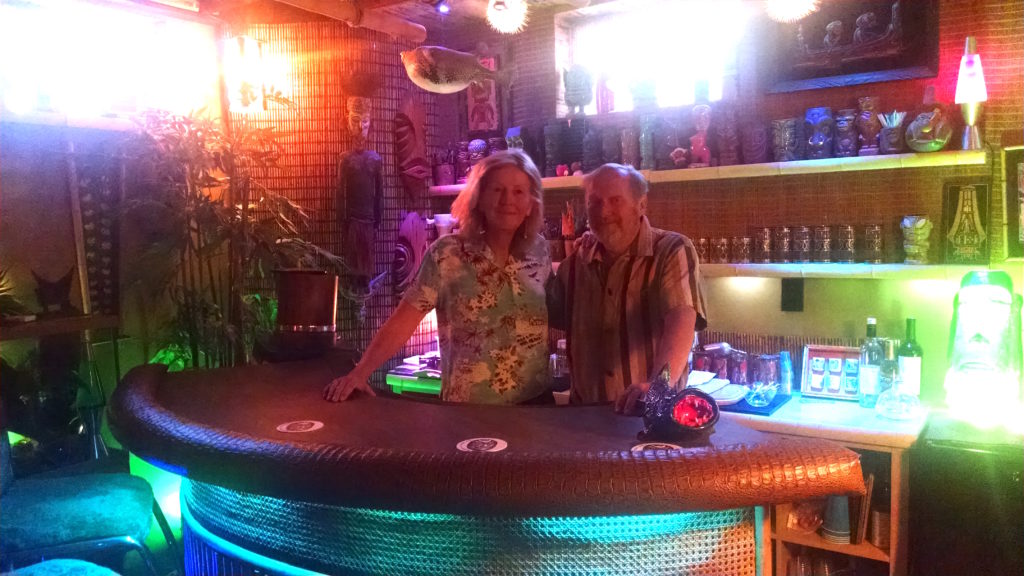 Here is the Munktiki website.
And Facebook page.
Click here to get a little tour of Munktiki Manor and the Green Bamboo Lounge.