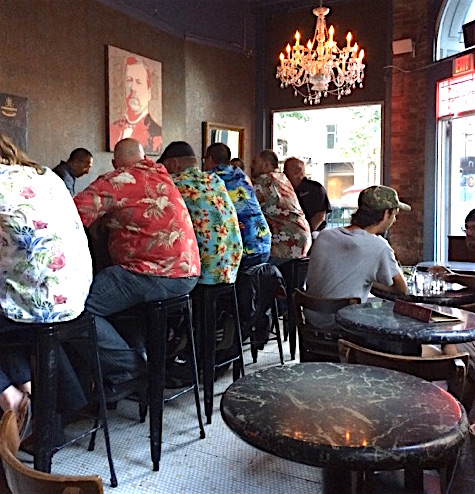 At some point, my love of scooters and Tiki was going to overlap…
Every year, my scooter club hosts a ride. This year, I thought it would be a cool to make it Tiki/Hawaiian-themed. So Day One of our rally was spent rolling around Seattle eating at Hawaiian places and drinking at Tiki bars! Kickstands up…let's go!
It's always a good idea to get a good breakfast in you before a long scooter ride, so we started at Kona Kitchen in North Seattle.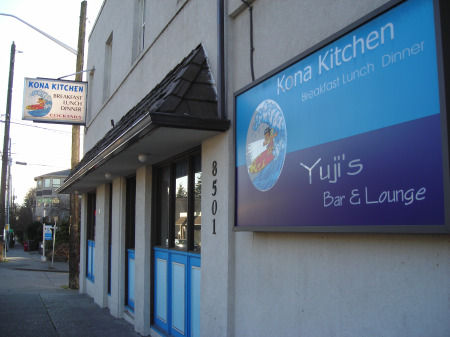 Actor Yuji Okumoto owns the Kona Kitchen. You might know him from playing Danny's nemesis in Karate Kid 2. Check out this funny commercial for Kona Kitchen.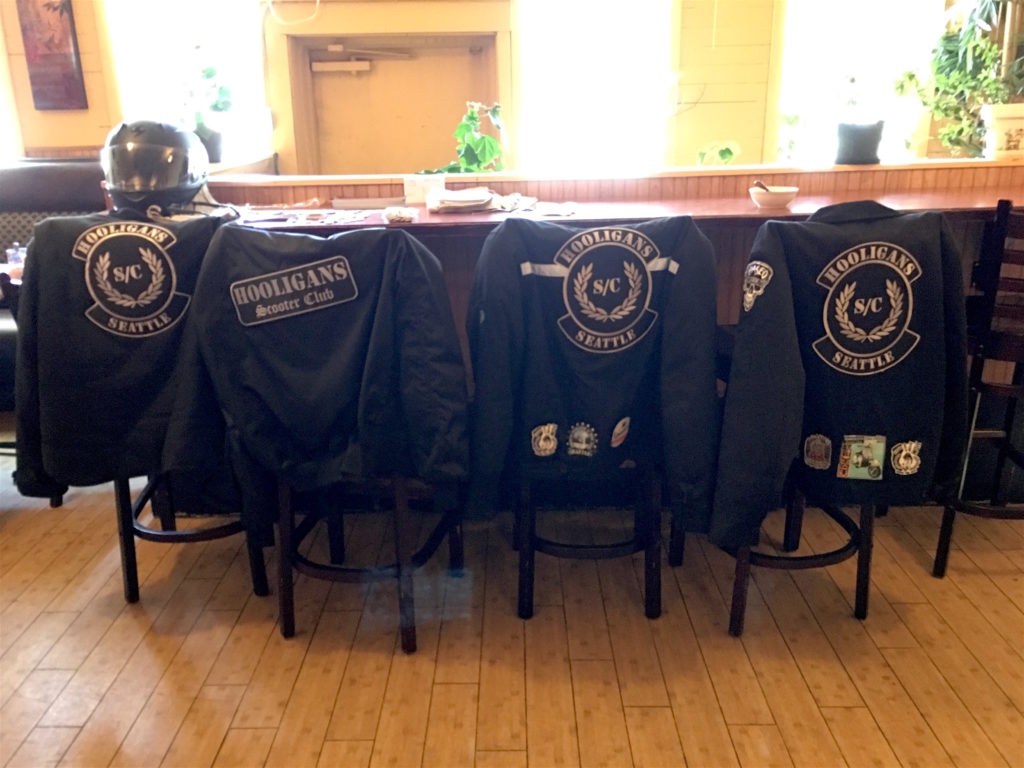 After loading up on eggs, bacon, pancakes, spam, and several cups of Kona coffee, it was time to take off.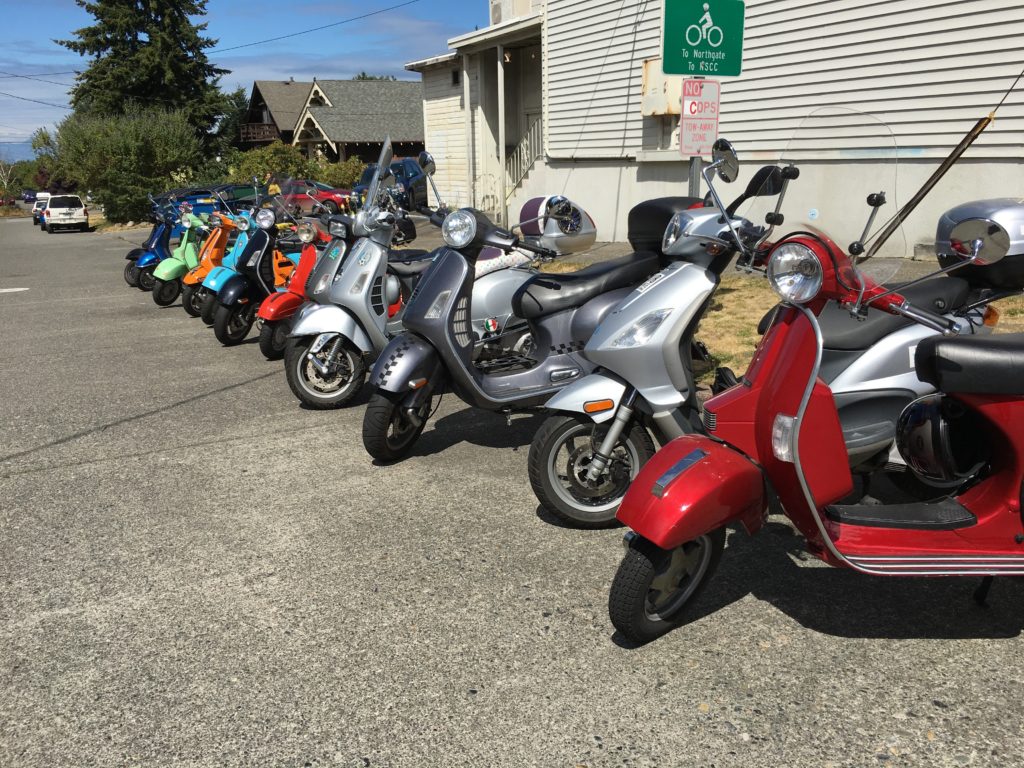 The first Tiki bar on our trip was the North Shore Lagoon in Bothell, which is north of Seattle.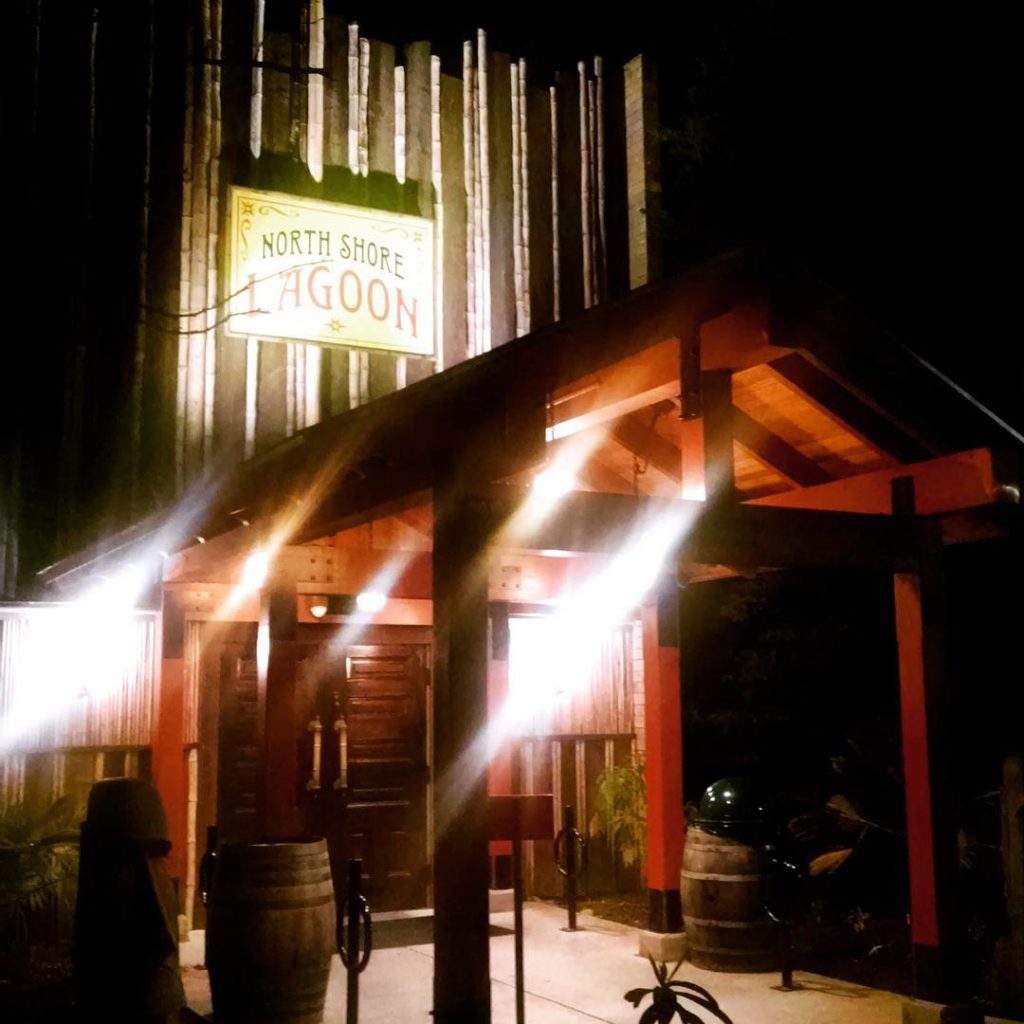 The ride was about as perfect as can be—sunny, but not too hot.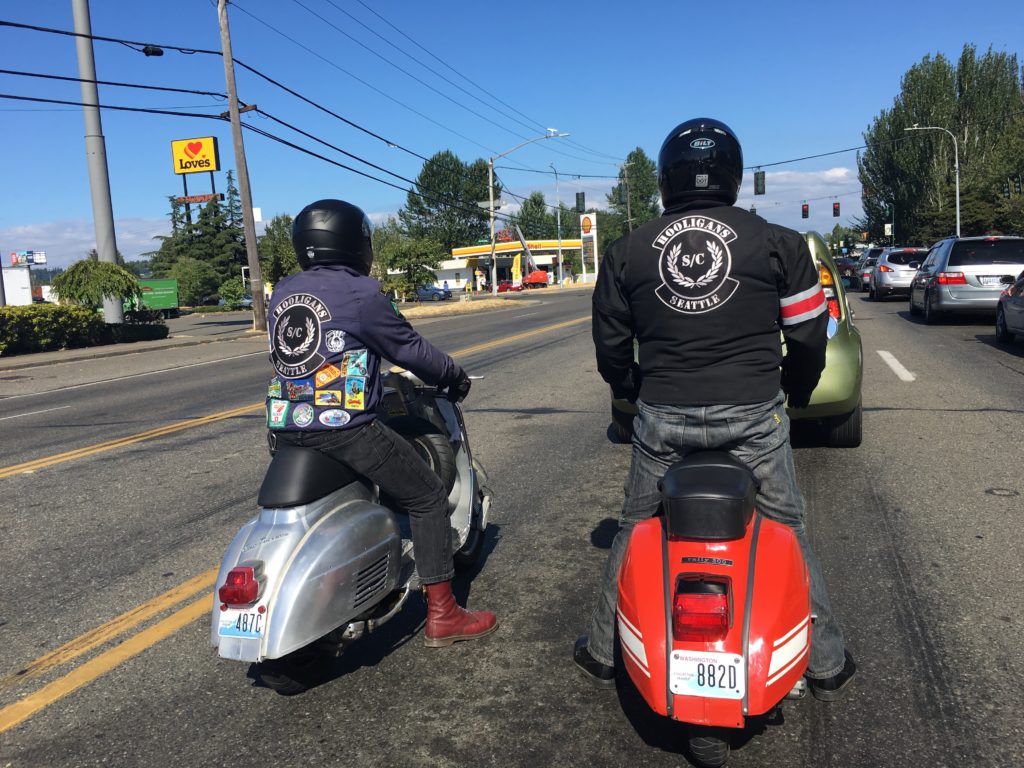 After we lined up our bikes for a photo-op, it was Tiki time!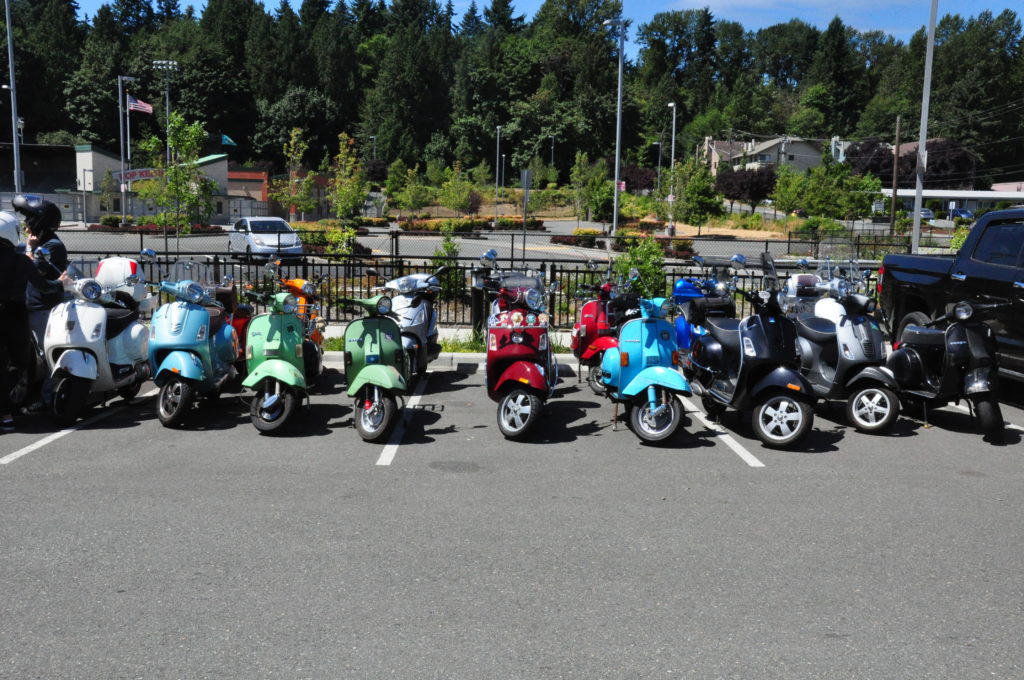 Our scooter pack took over the entire bar!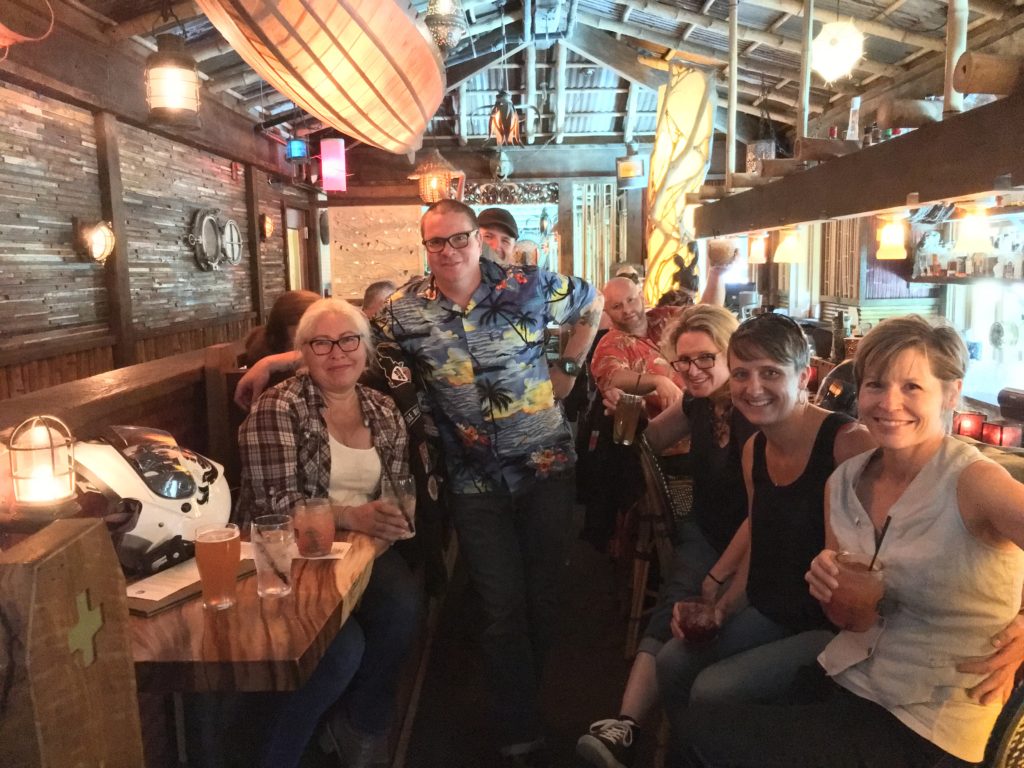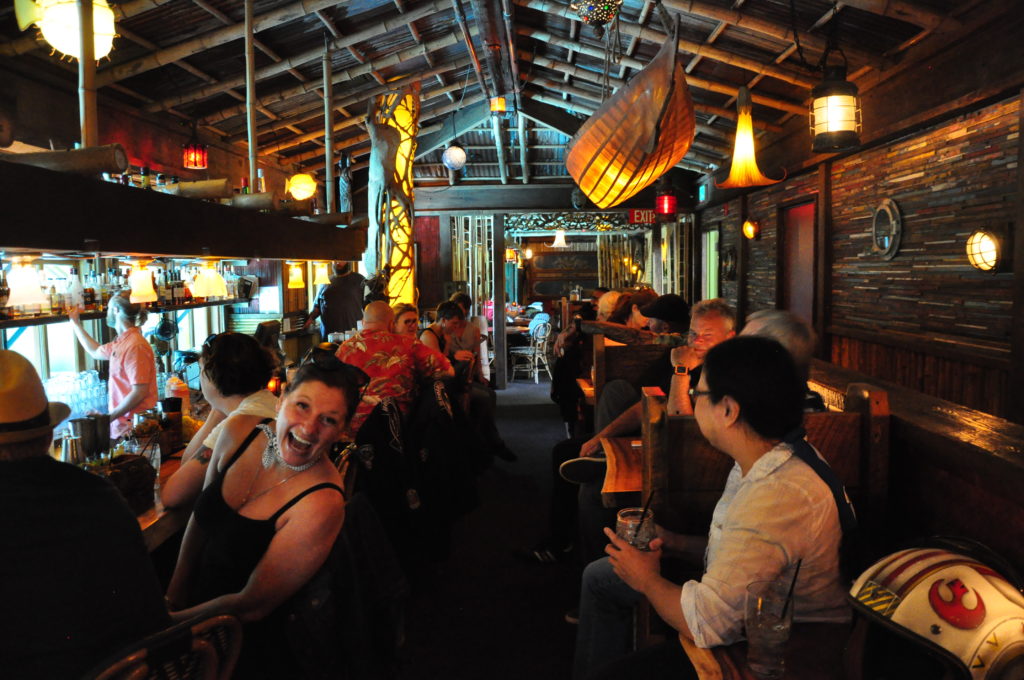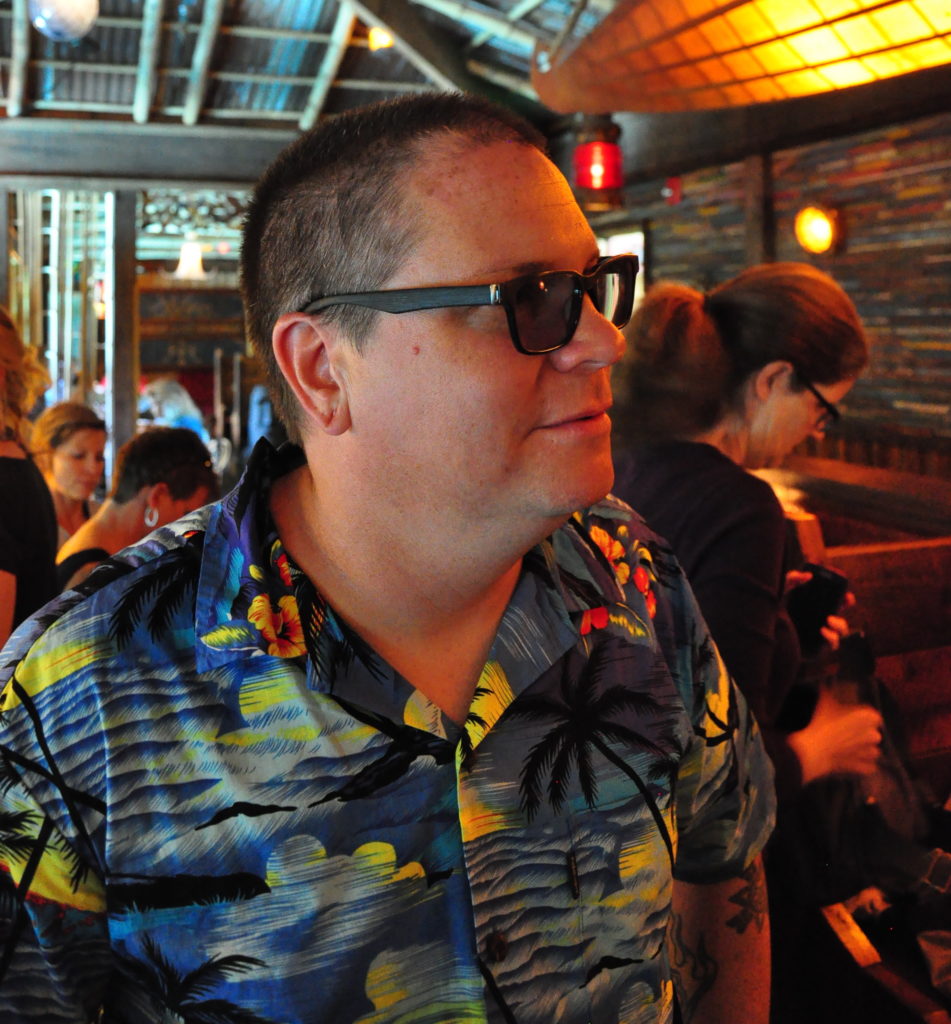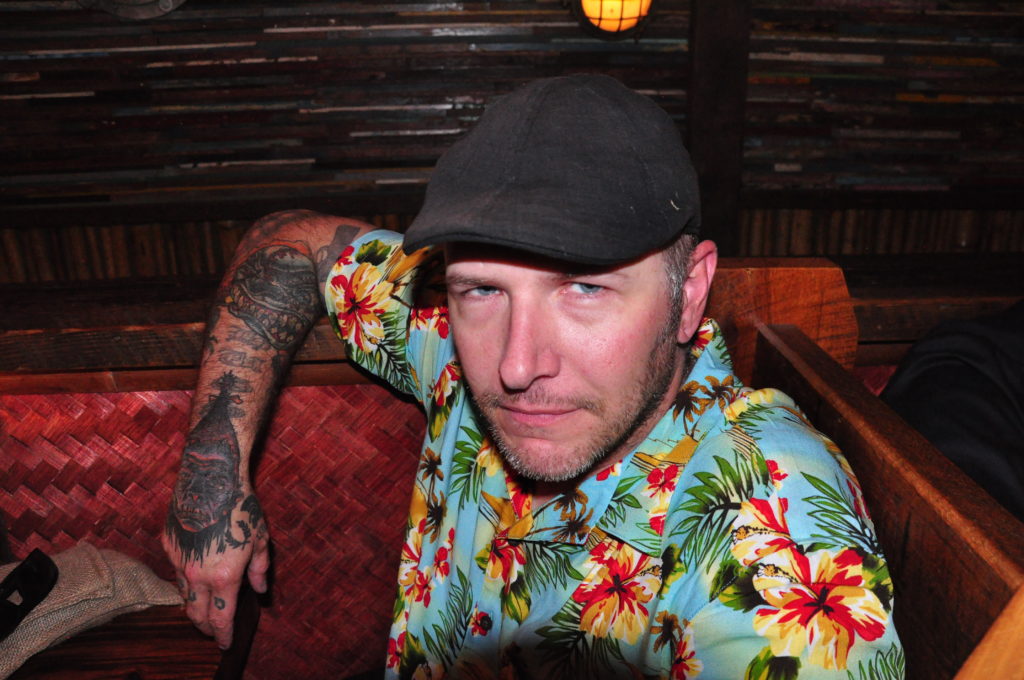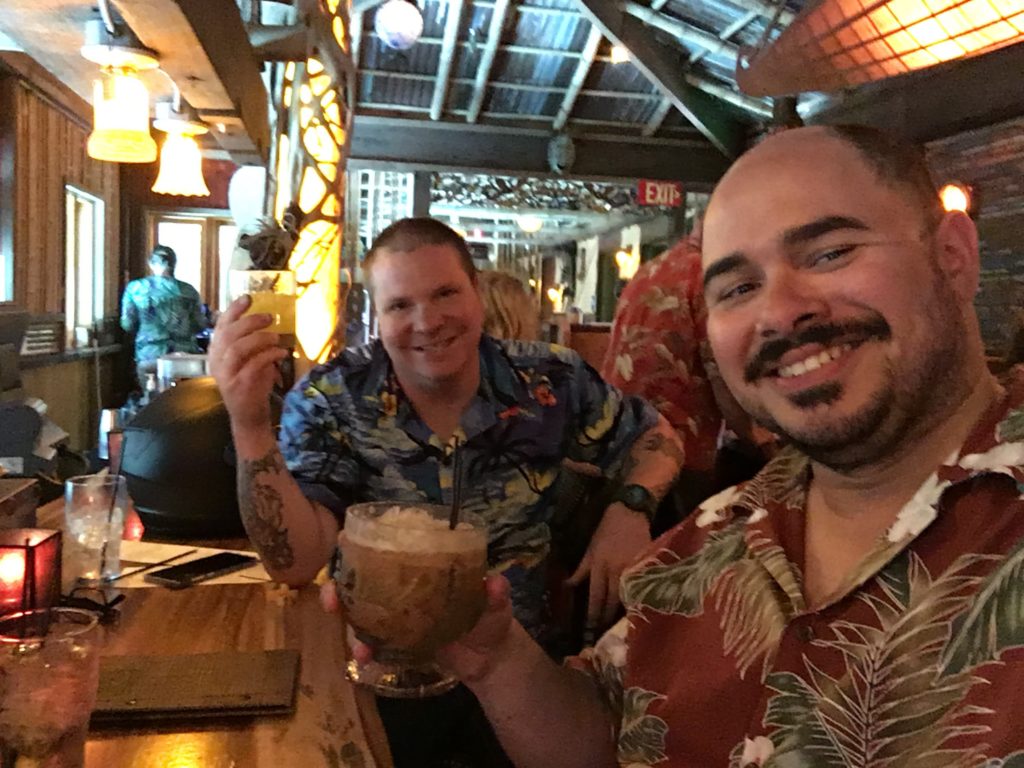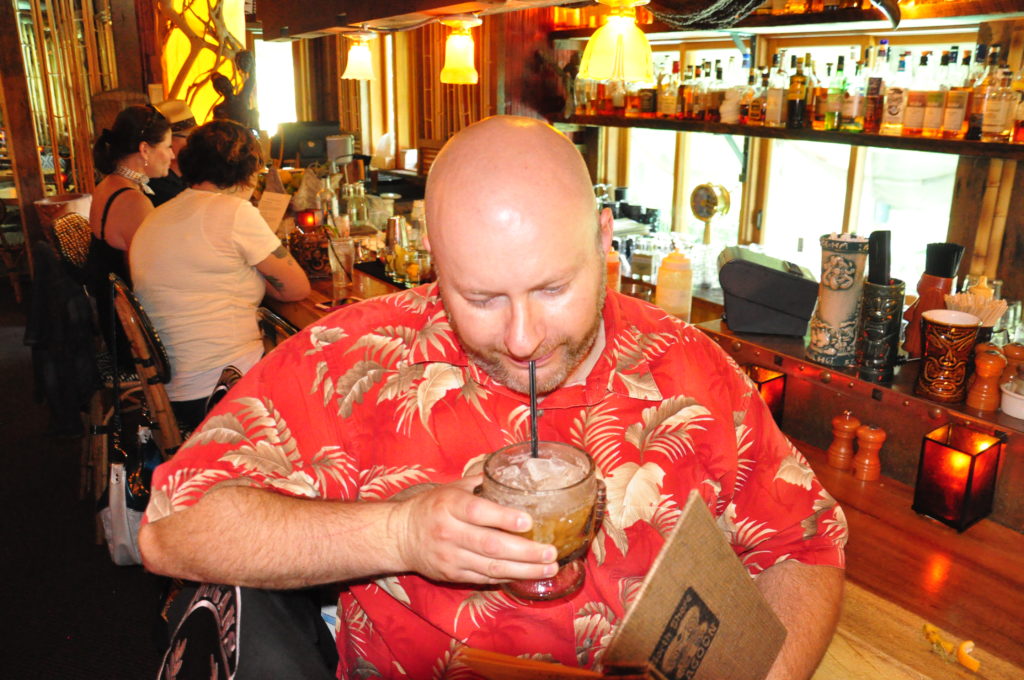 After a couple Tiki drinks, it was time to head back down to Seattle.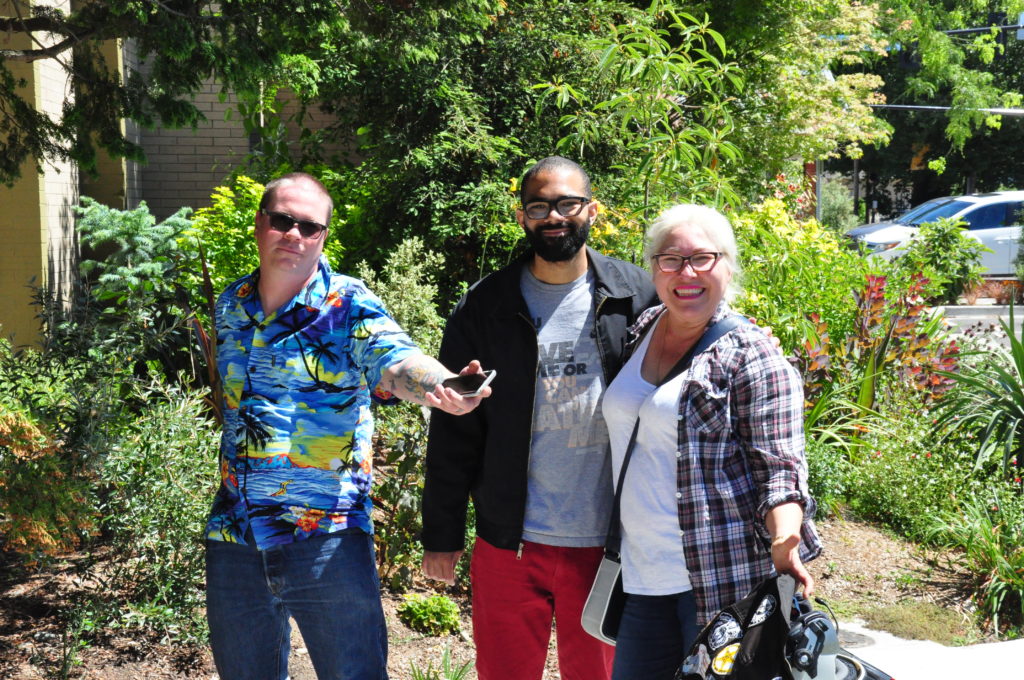 People were starting to get hungry, so we rode straight to Ohana in Belltown.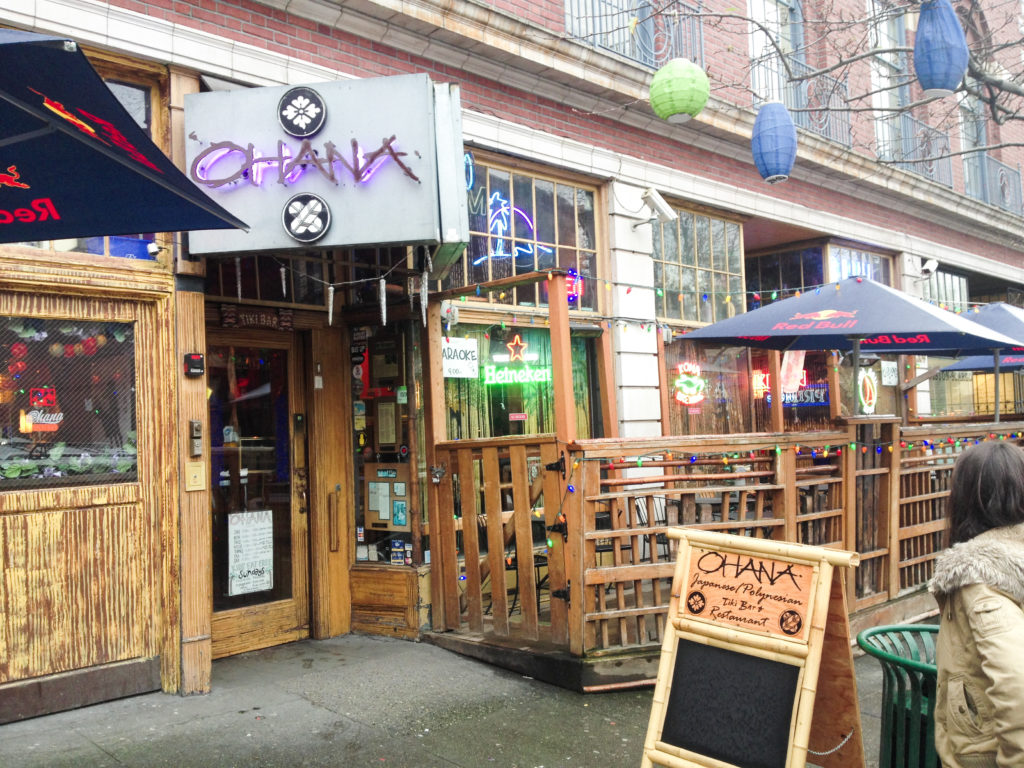 Ohana serves sushi and Japanese food. Do they have Tiki drinks? Why yes they do!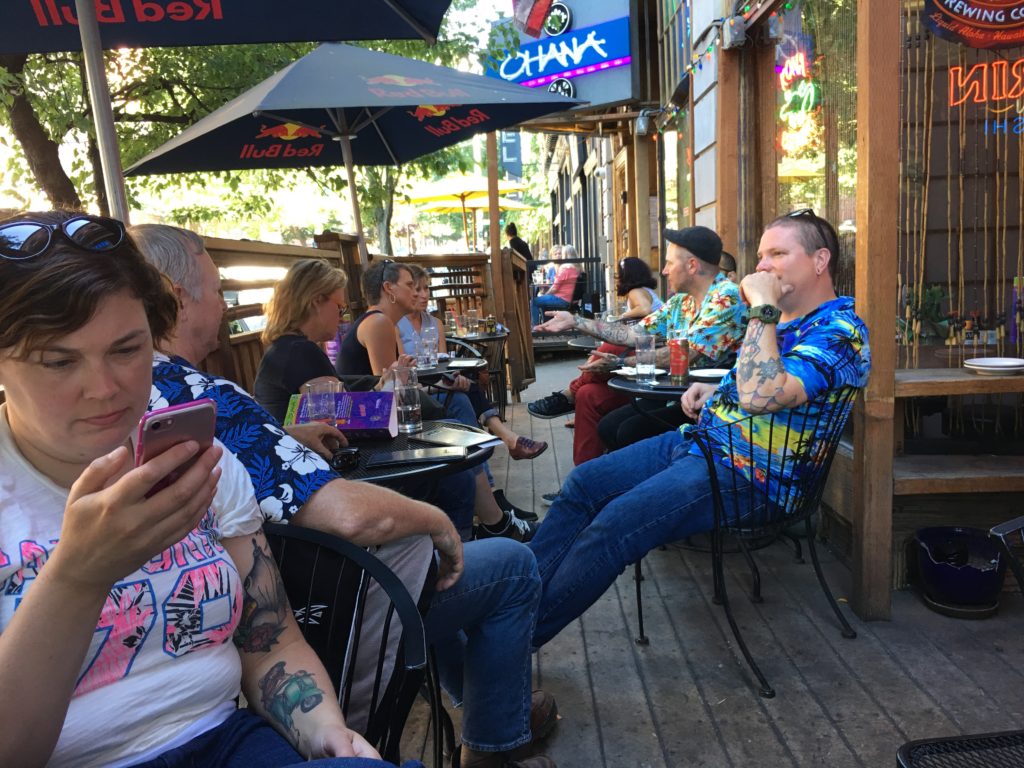 After relaxing on Ohana's deck and recovering from Tiki drinks past and present, it was time for one last stop: the Diller Room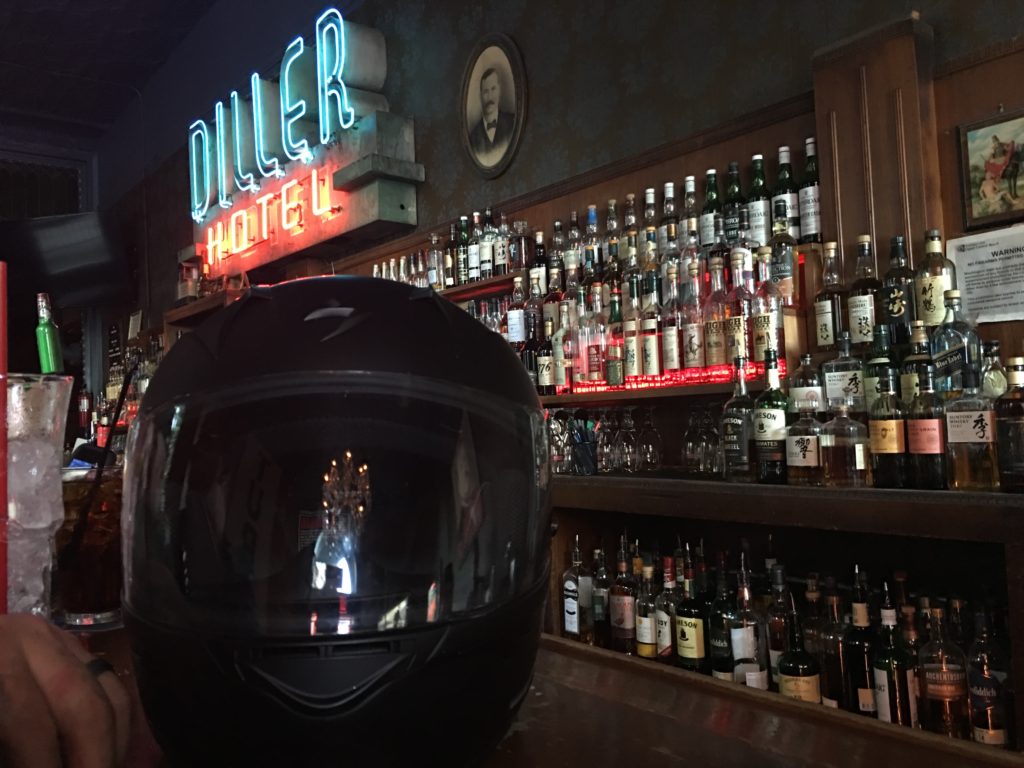 The Diller Room has Justin Wojslaw behind the bar and he happens to make the best Tiki drinks in town, hands down!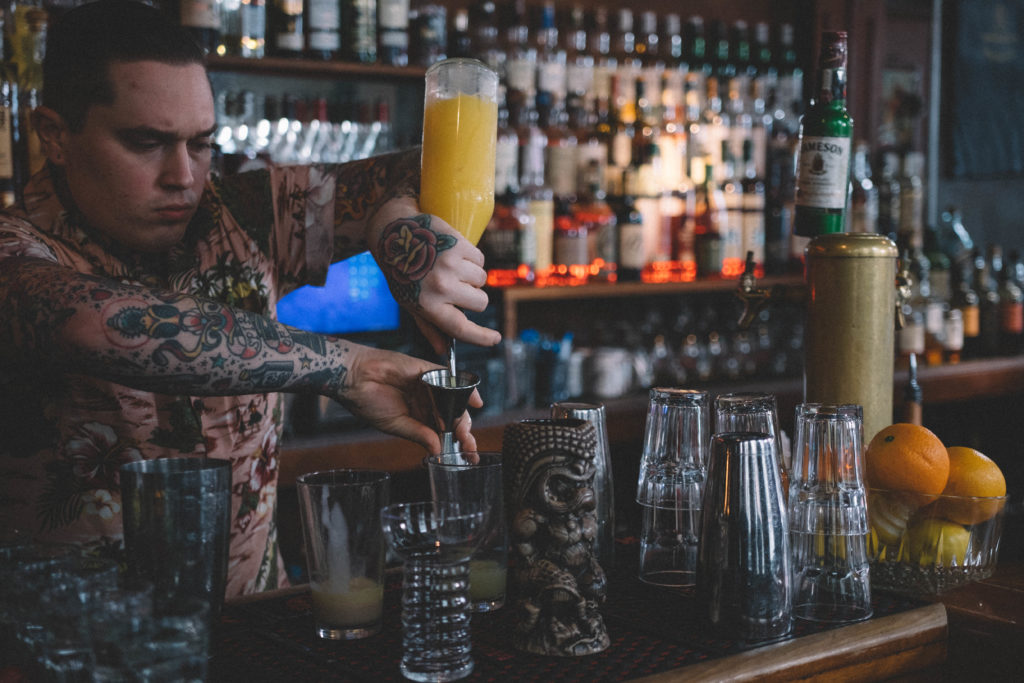 Justin's drinks are strong and powerful. I knew we weren't going anywhere anytime soon, so this was our final destination.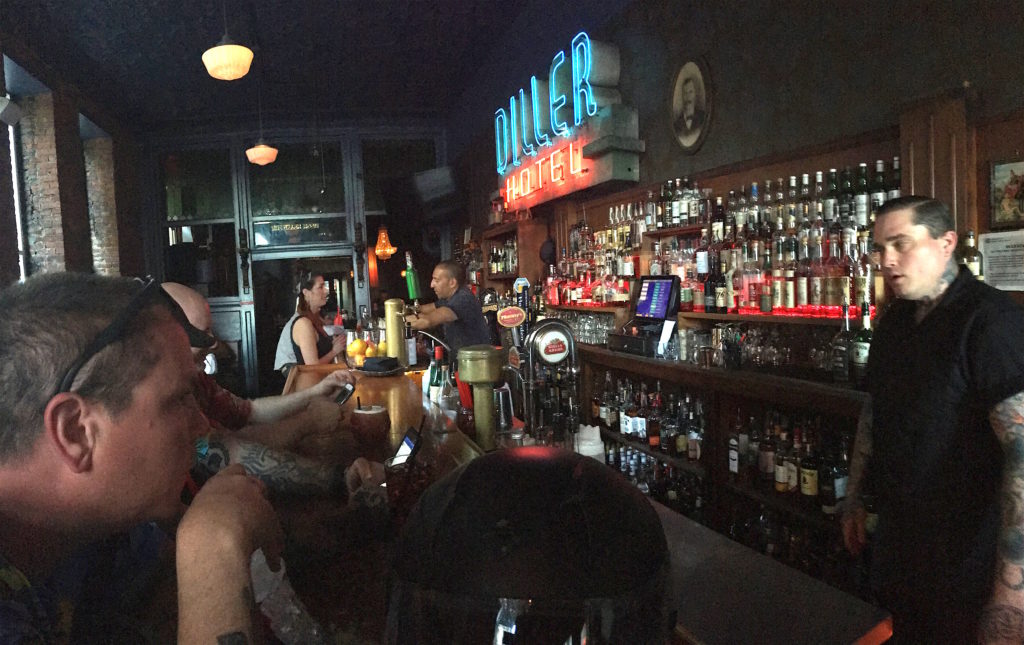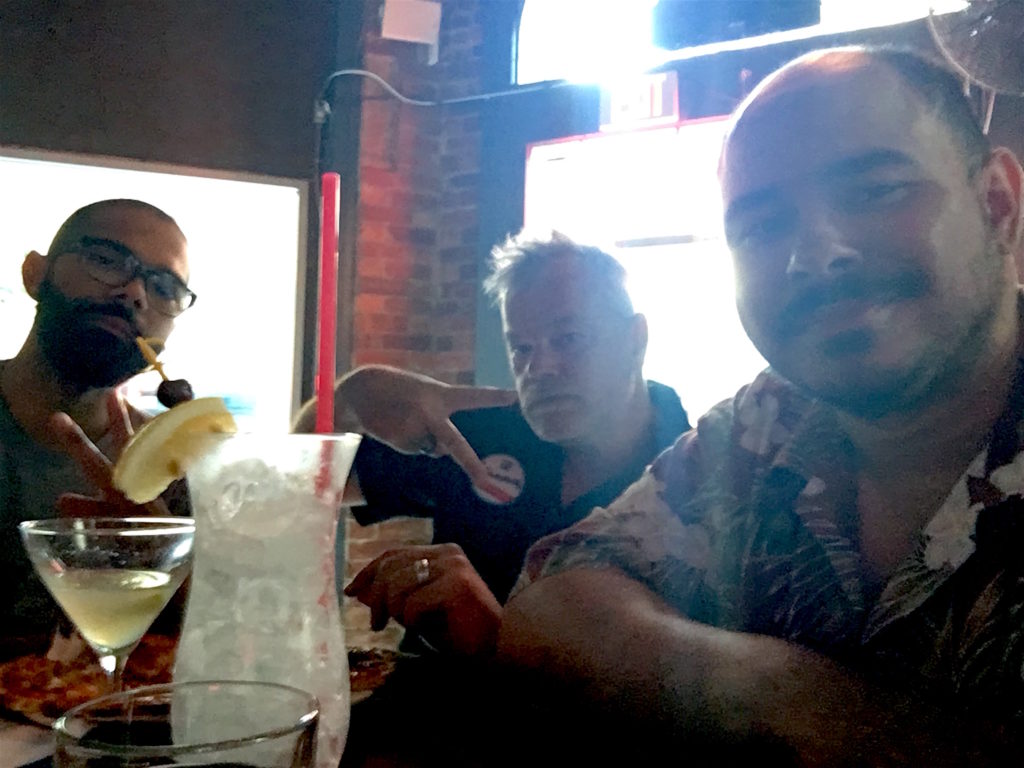 There's nothing cooler that enjoying two things you love, especially at the same time!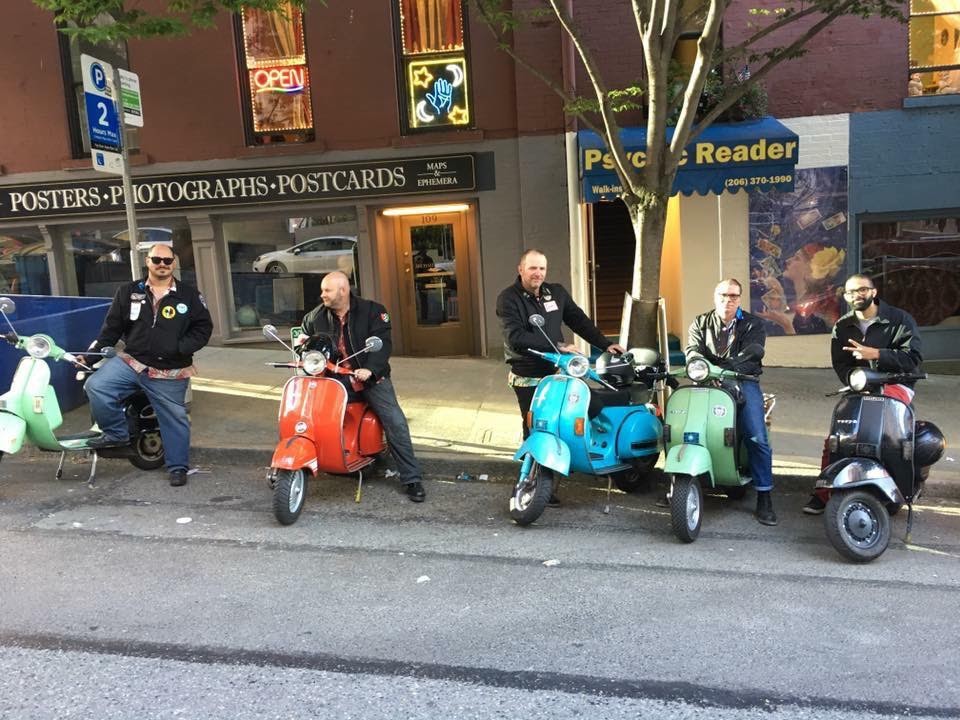 Thank you Hooligan Brother Yovany for all the great pictures!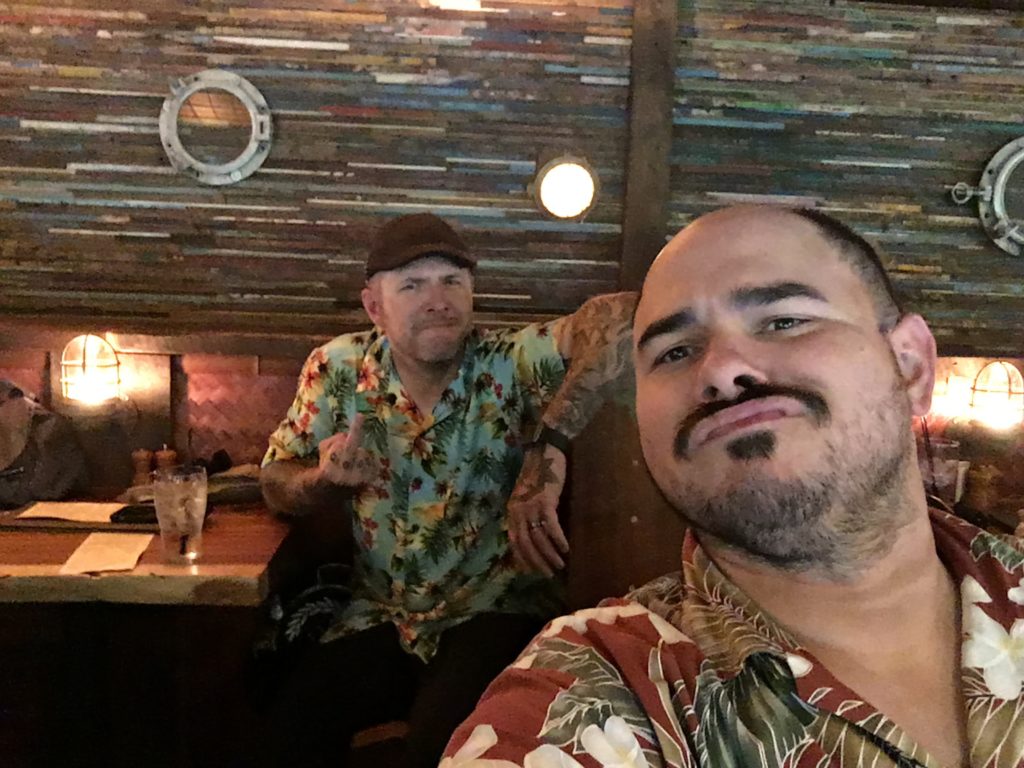 Please support these awesome establishments. Here are some links..