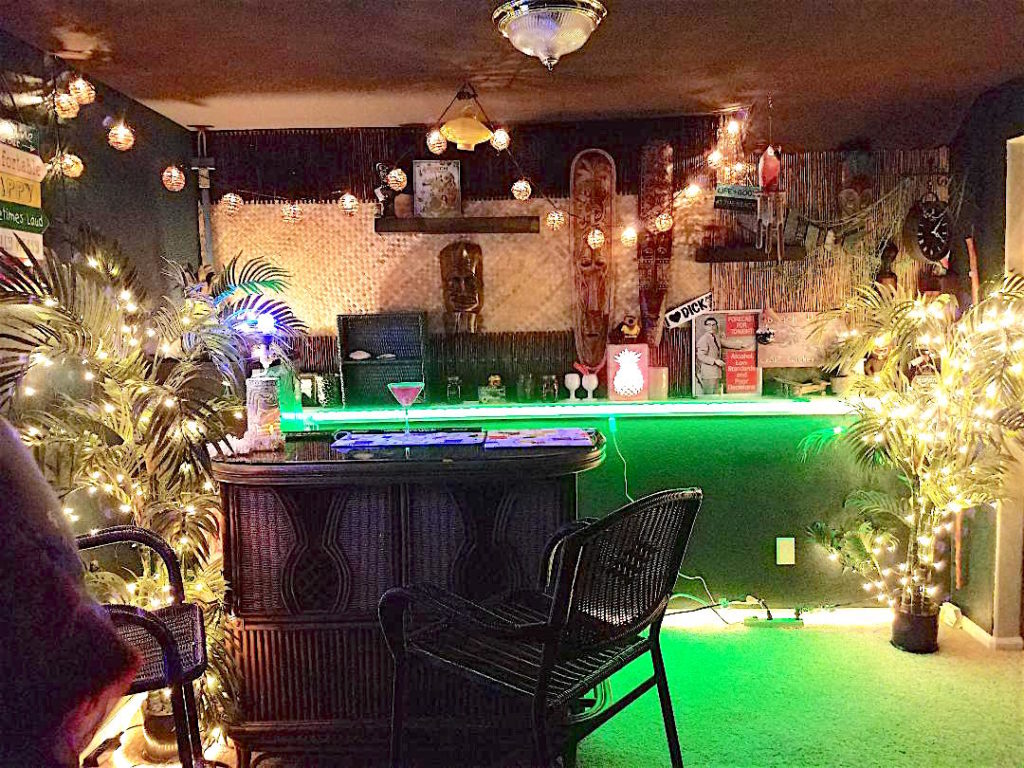 There might not be much tiki action going on in Denver but I know where there is some: Coconut Joe's Tiki Bar! I'll let Coconut Joe's owner Brian Ehli tell you all about it…
What's the Tiki scene like in Denver?
Brian- Here in the Denver area the Tiki scene is almost non-existent, in a city of over 5 million there is two tiki bars and The Denver Tiki Tribe, which is the local Denver tiki group. I don't know if it's because we are so far from the coast or if it's because of the younger population here but it is definitely a minority. Now, after saying all of that, I would like to give a shout out to The Hidden Idol Tiki on Colfax, we are heading there to check them out soon.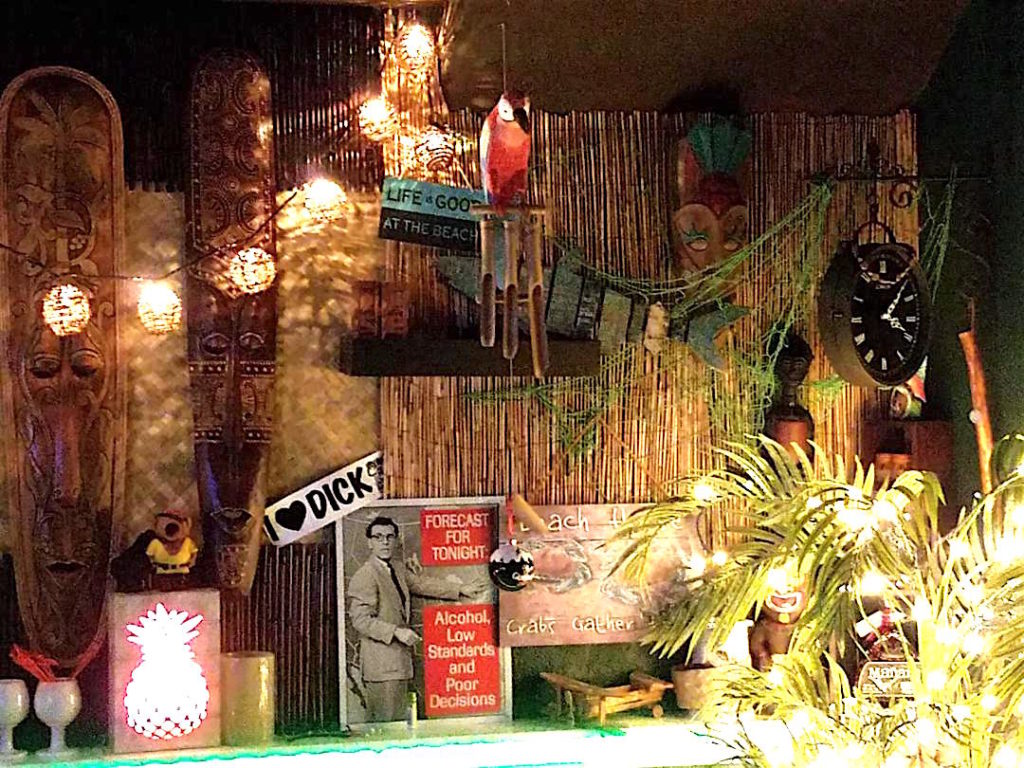 What brought you into the 'Tiki lifestyle' and how long has it been part of your life?
Brian- I was born on the Oregon coast in the late 60's. The shops on the coast would sell tiki masks, blown glass ornaments, and other trinkets from different coasts. After we moved away I lost touch with everything tiki until a trip to Vegas last year, we went to the Golden Tiki and fell in love with the place, it just has the look of an old coastal bar. The next trip to Vegas we went to Frankie's Tiki Room, which didn't have the character of the Golden Tiki but the drinks were far superior so we decided to build our bar.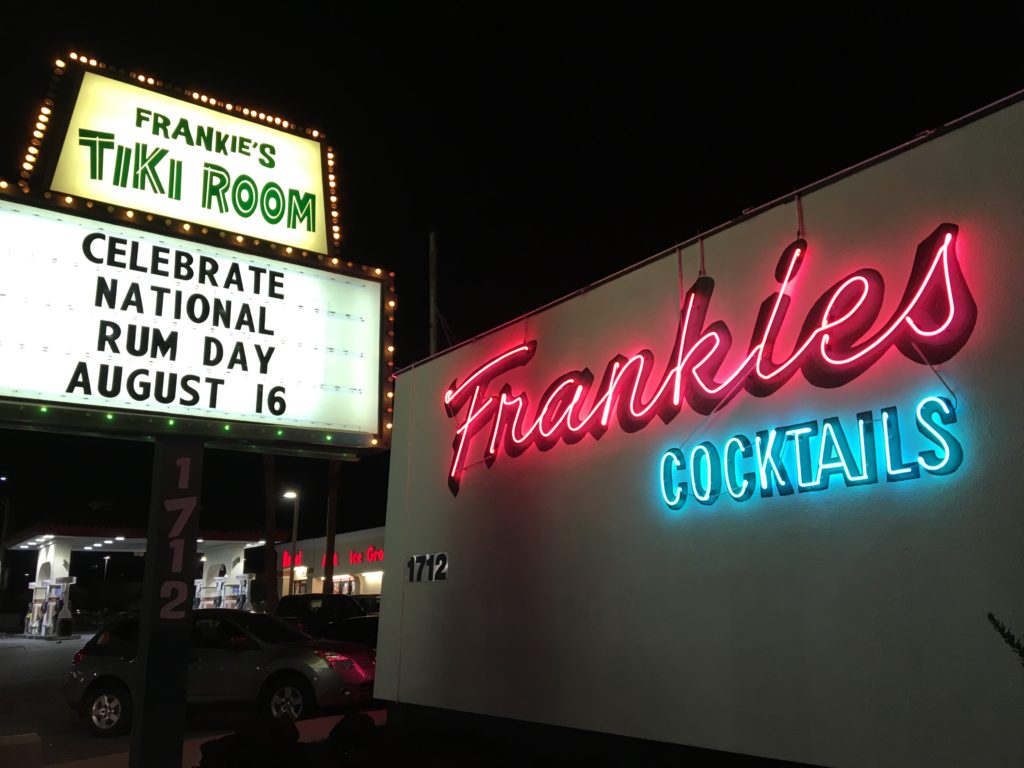 What made you decide to build your own Tiki bar? Any story behind the name?
Brian- With the lack of Tiki bars and specialty drinks costing $10+, we thought it would be fun to build our own bar, so far constructing and finding tiki stuff over the Internet has been a blast.
Our bar is called "Coconut Joe's Tiki Bar," although there isn't a real interesting story, we thought it was a very cool name.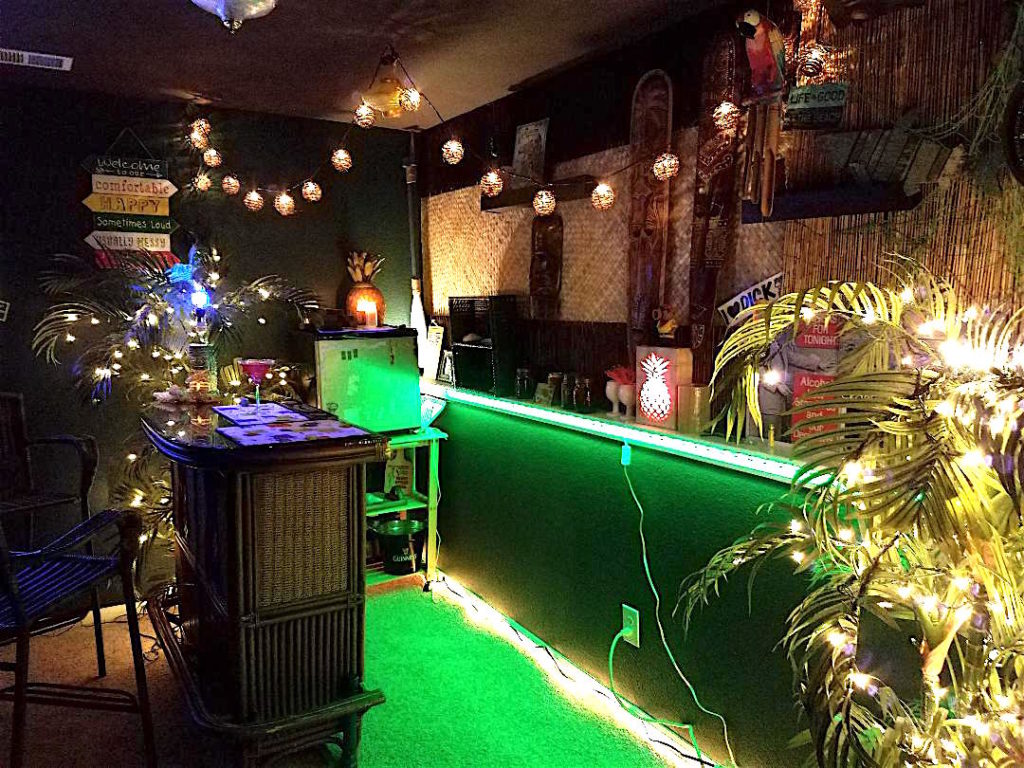 Can you give a little history of how it all came together?
Brian- At first we started looking for items in pawn shops and antique stores, unfortunately we didn't find much, so the searchers best friend is the Internet and eBay. Also what has really helped was Letgo and Facebook Marketplace The one big treasure that we got was the pineapple bar, we spent $80 and it is in great condition.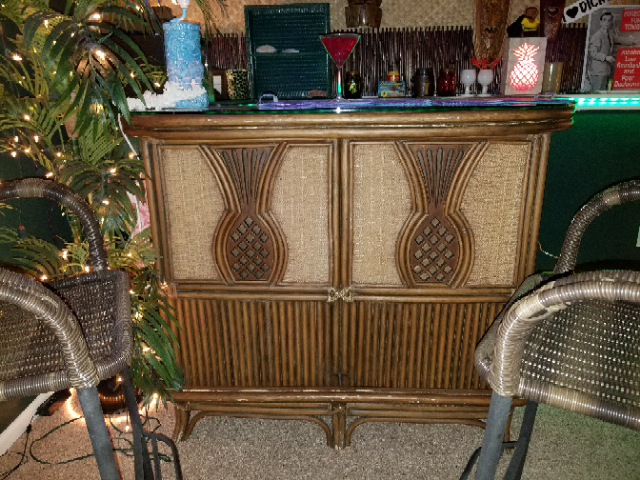 What is your favorite Tiki drink? Why?
Brian- I have been particular to the Mai Tai, previously it has been the Bahama Mama and the Tequila Sunrise.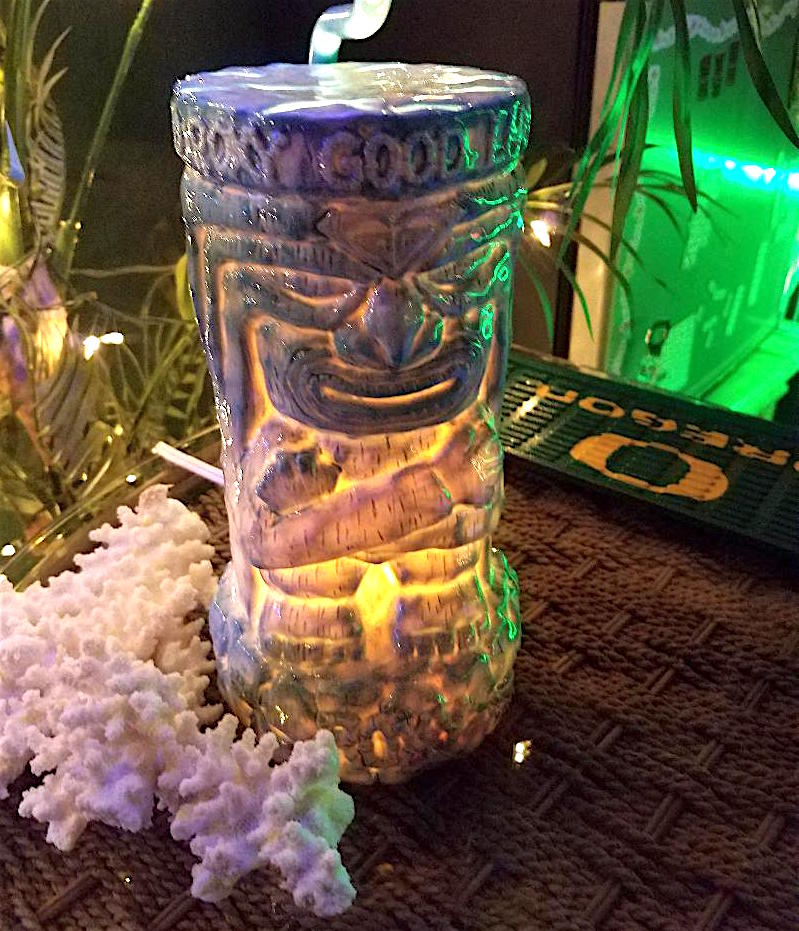 What is your favorite Tiki bar? Not including your own!
Brian- Mine is the Golden Tiki, just for the ambience, while the wife loves Frankie's Tiki Room and the superior drinks. Personally you can't loose and they are an $8 Lyft ride away from each other.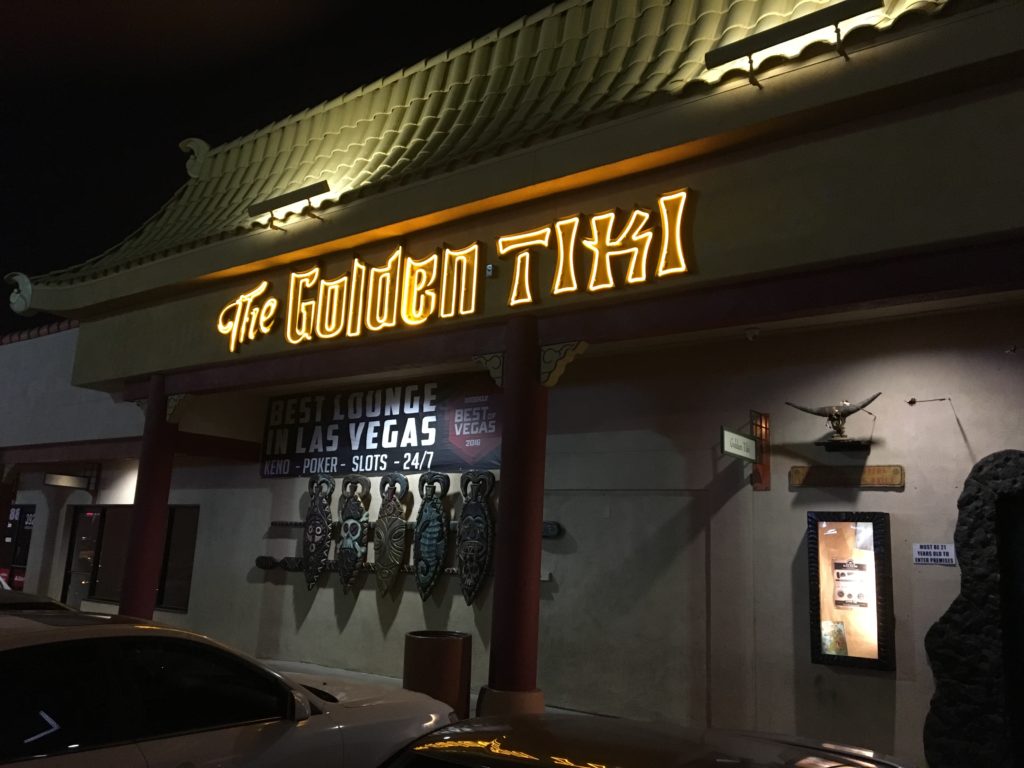 Outside of great drinks, what do you think are essential elements in creating the perfect Tiki environment?
Lighting, it has to be dark but with lighting that will highlight certain wall art and faces.
Music, the music has to be of the islands.
Comfort, the bar has to be inviting and comfortable.
Masks and other Tiki inspired art, this makes for stories.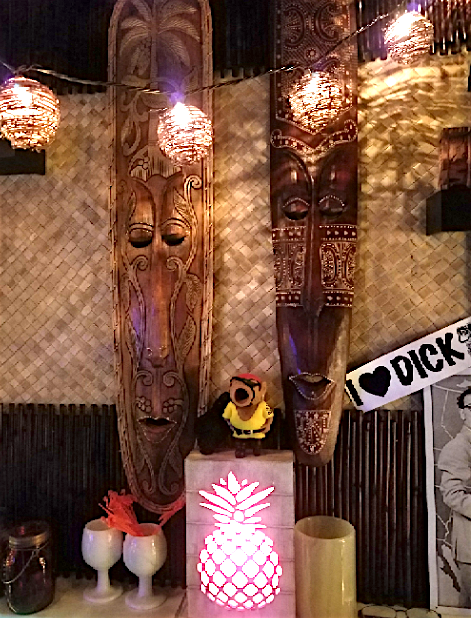 Do you feel that music has an important role in creating a great Tiki experience? What would be some of your favorite artists and albums?
Brian- Music is an essential part of a Tiki bar, it sets the mood and the atmosphere, we haven't purchased any music yet but we do listen to Kitty and Mr. C's Enchanted Tiki Show which has a great variety of music and entertaining banter.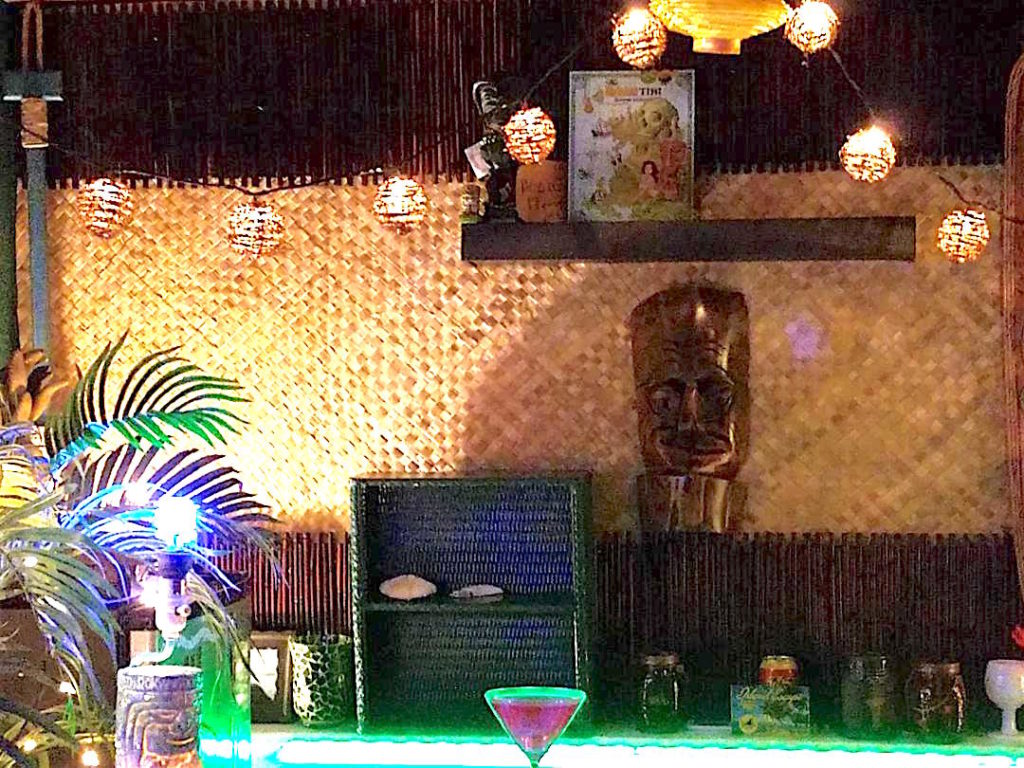 What does the future hold for you and your home Tiki bar?
Brian- Traveling, we are planning to go to San Diego to check out Tiki artifacts, also Eskimo Joe's in OK, and back to the Oregon coast. Our goal is to fill the bar with unique items.
Anything else you would like to add?
Brian– It is my hope that Tiki culture keeps on growing, the more people that get involved the easier it will be to acquire items, LOL!