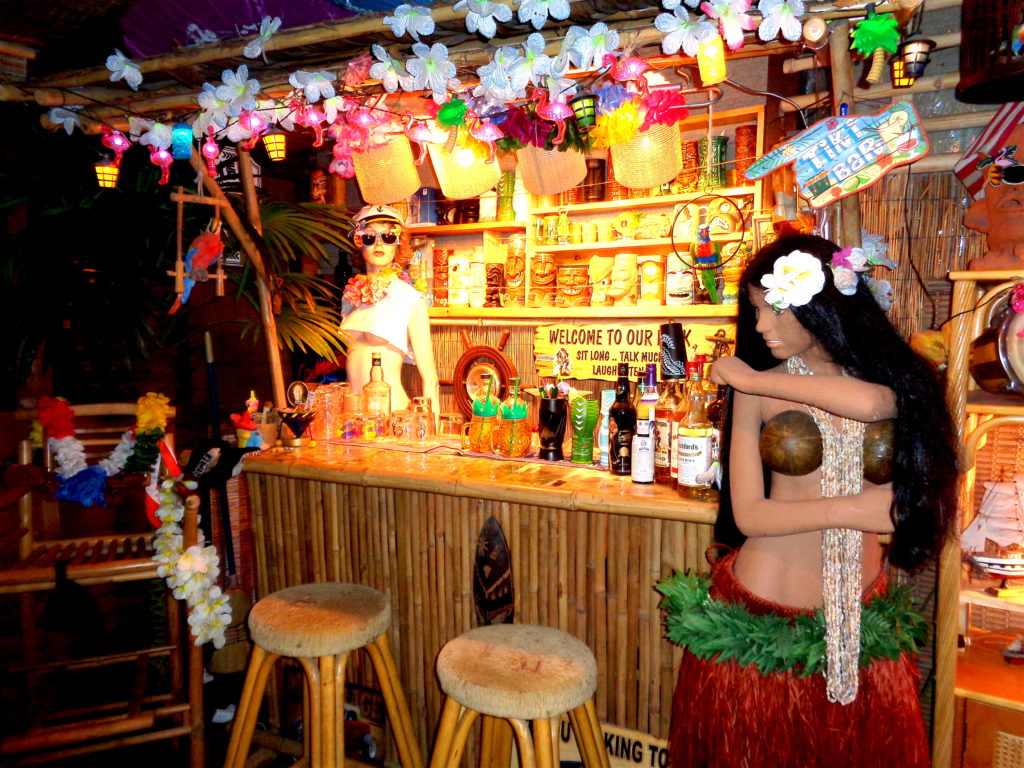 Australia has a thriving Tiki scene. You just have to know where to look for it. All Rick Lowe needs to do is walk outside to his rear deck to find his tiki escape. I'll let Rick tell you all about it…
Rick- My Tiki story began quite a few years ago. As a kid I saw and was thrilled with the Elvis Hawaii movies, those images never left my mind but it took many years to manifest itself.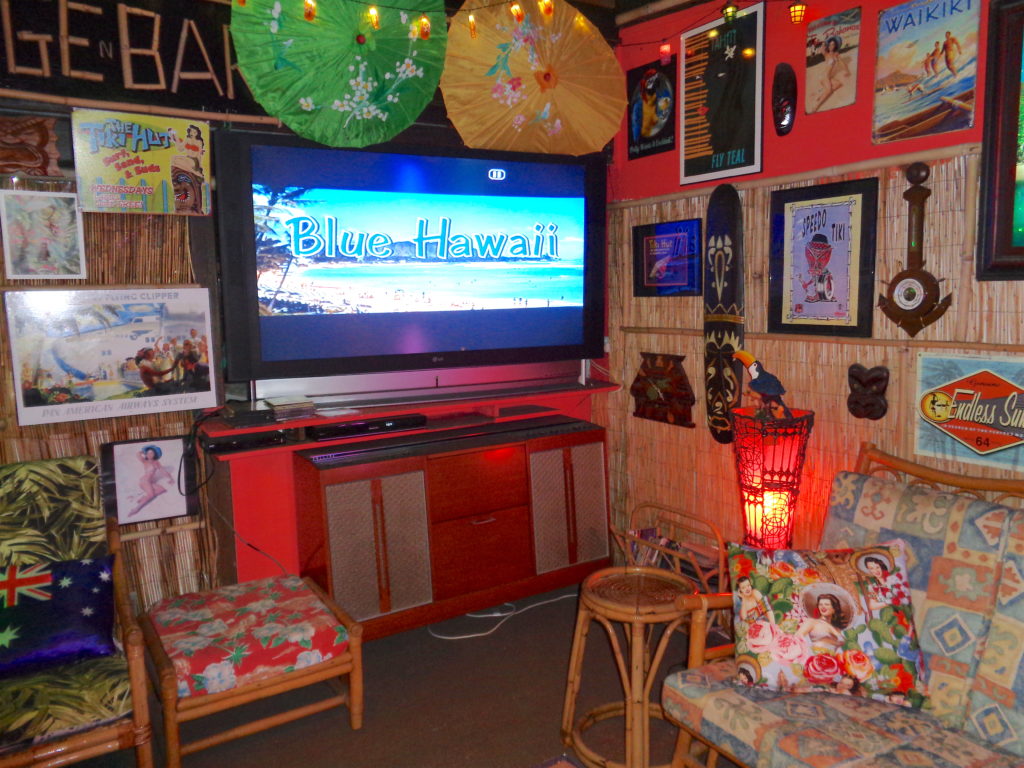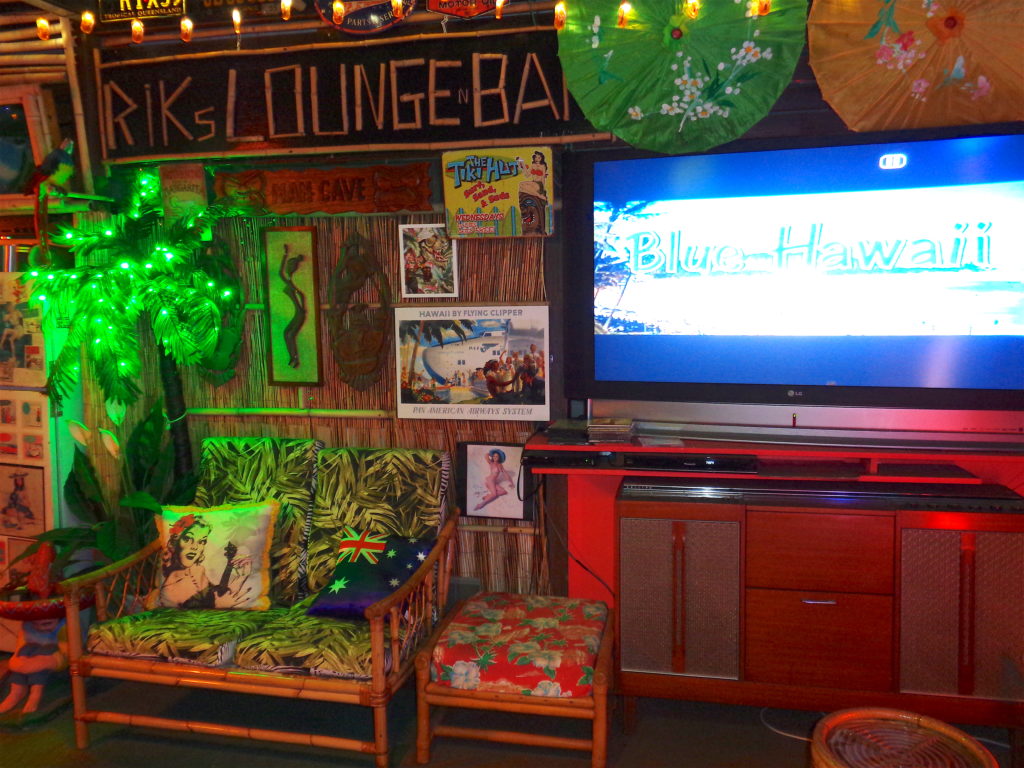 My long time mate Marcus Thorn, Mr. Tiki Beat, built an awesome tiki bar hut in his backyard for a special wedding for his daughters. After attending the celebration I became inspired.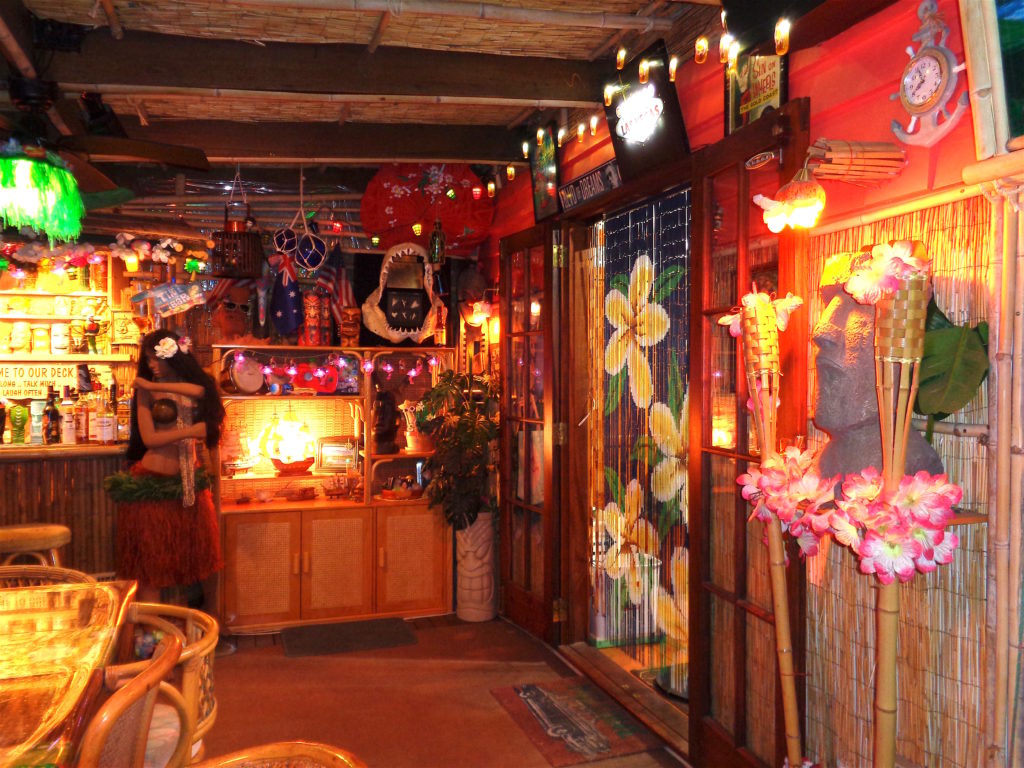 The first incarnation of my Pacific Room was in a carport on the side of my previous house, complete with my 59 Fairlane convertible parked center stage!!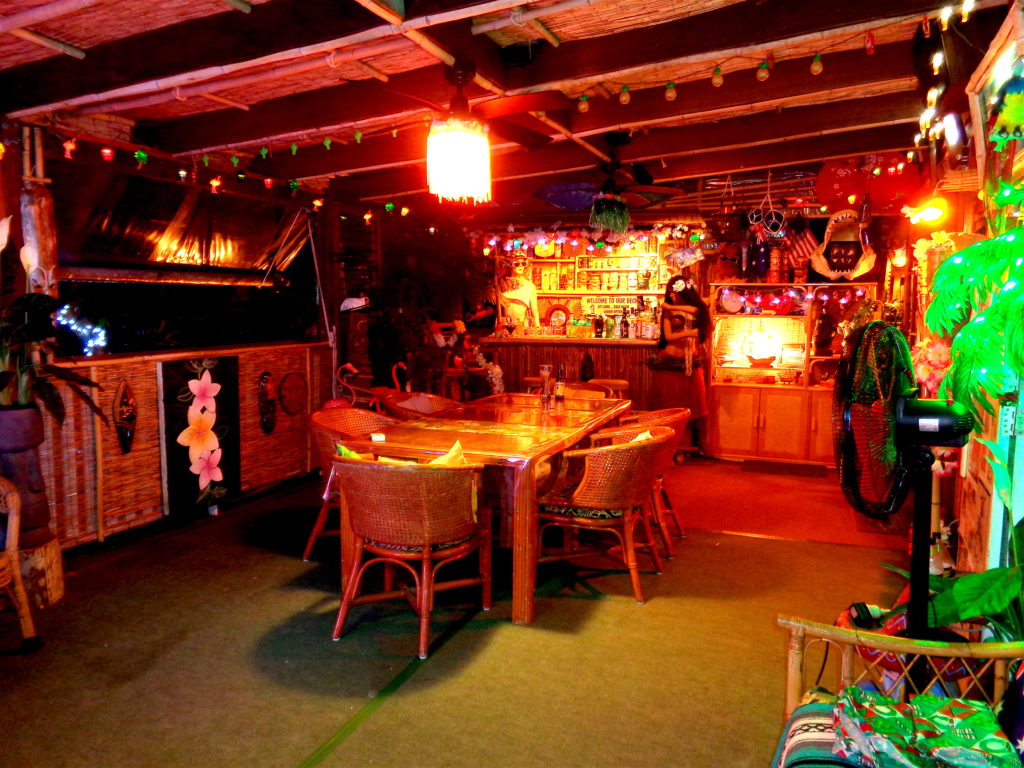 Next came a smaller version at my current home on the rear deck of my 1939 arts and crafts bungalow in Brisbane Australia. It was very basic but set the mood and was an enjoyable space to hang out in.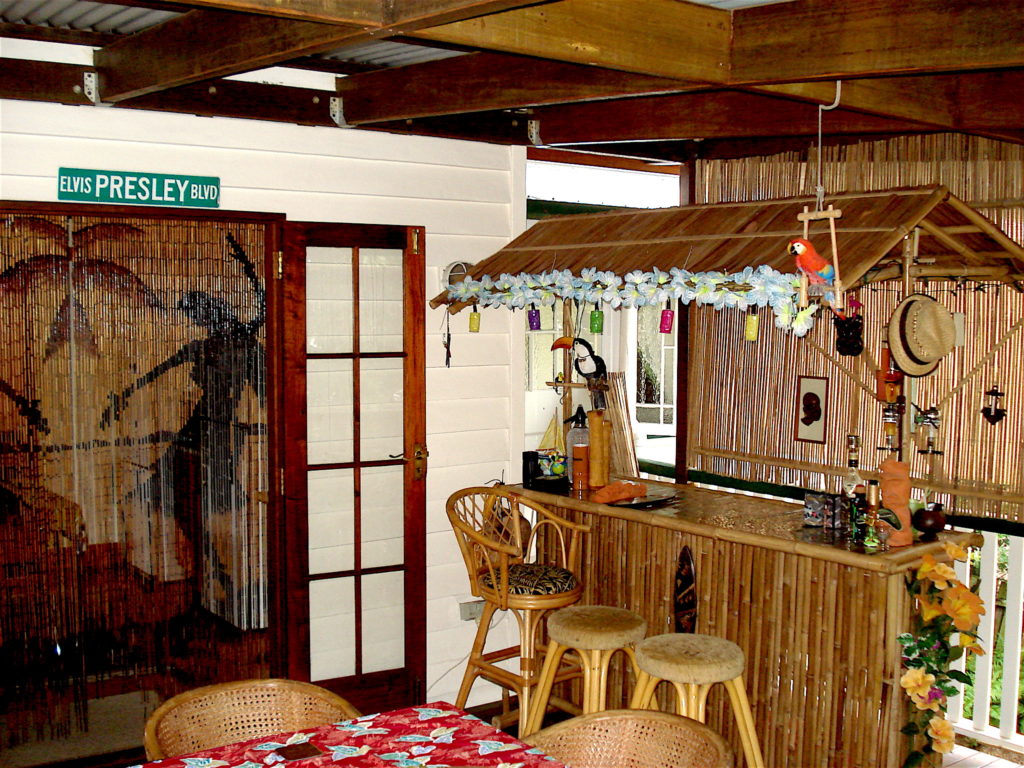 Next I extended the rear deck and doubled it in size. Now I could really develop a "Pacific Room" lounge-N-bar, fun-room. There has been at least three layouts and changes in style to the furnishings, collections and displays. As we all know there is never enough stuff! However, here in Australia we have very limited choices and very high prices for the bits that do land on our shores. Very rarely do we find budget treasures but sometimes we do.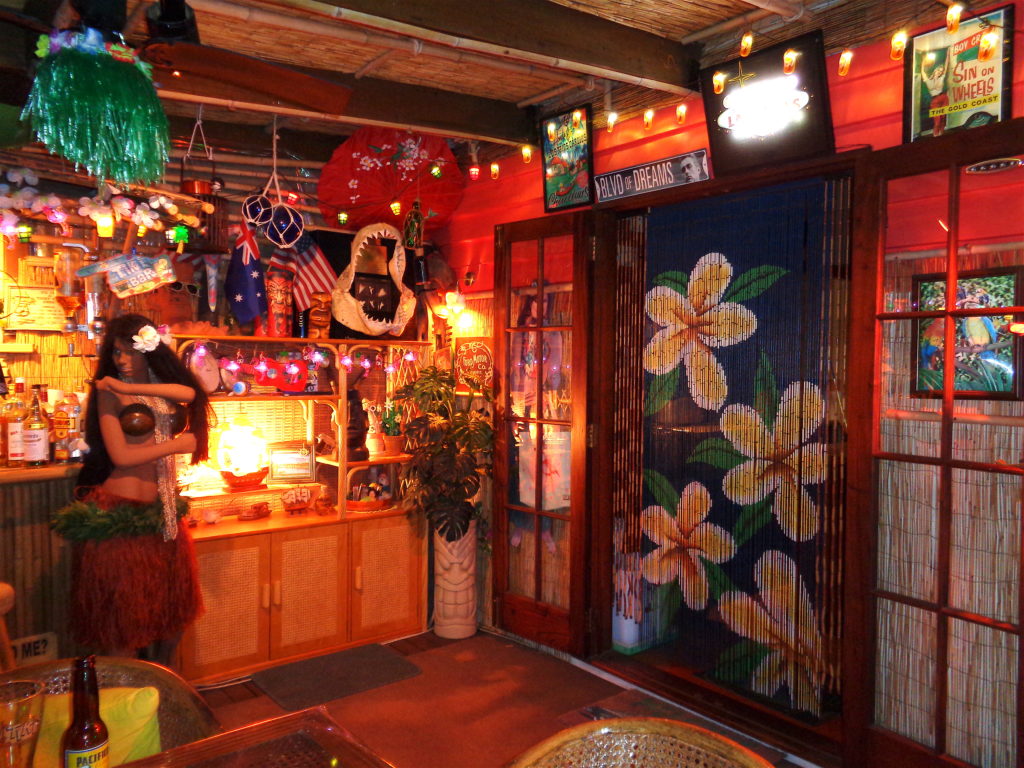 My lady, Miss G (Gail) and myself both enjoy entertaining and serving up meals to friends who visit our Pacific Room! There will always be a spiked fruit punch or some champagne cocktails to get the conversation going. Some vintage Hawaiian on the "60's radio-gram" or some hot rockabilly/western swing tunes on the cd jukebox will get us up dancing.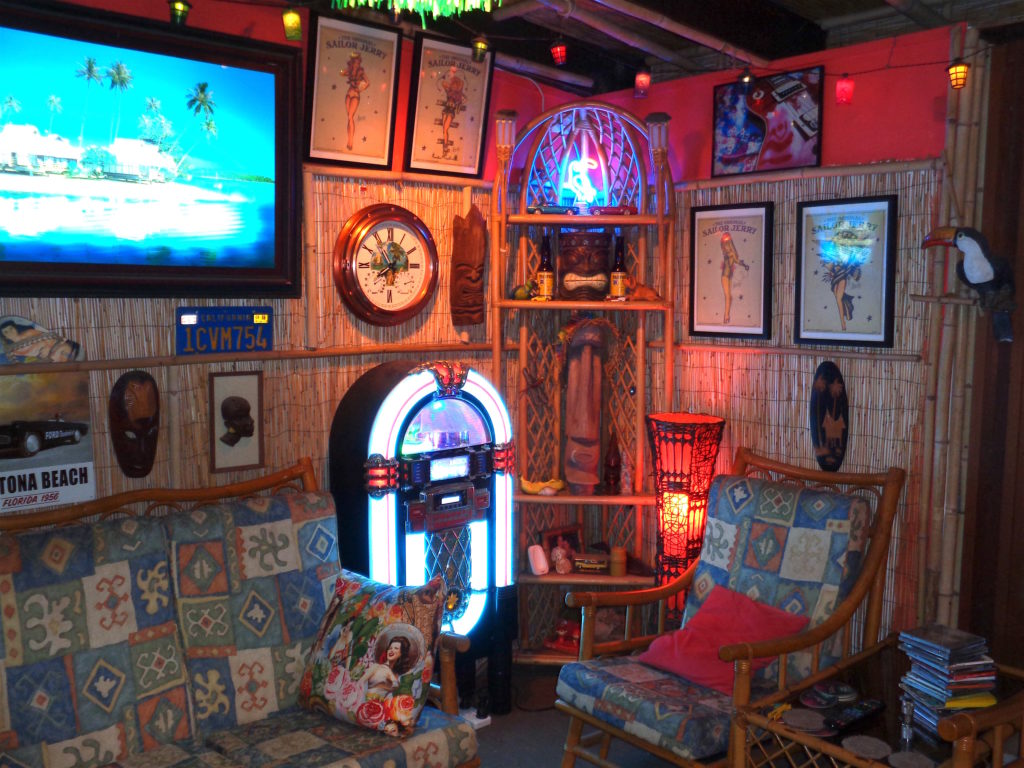 I believe lighting is the most important element of a tiki lounge. The darker the better, provided you can see! I am constantly on the lookout for lamps and string lights of all varieties, flamingos, skulls, palms, thongs (the onya feet variety), masks, pineapples and lanterns.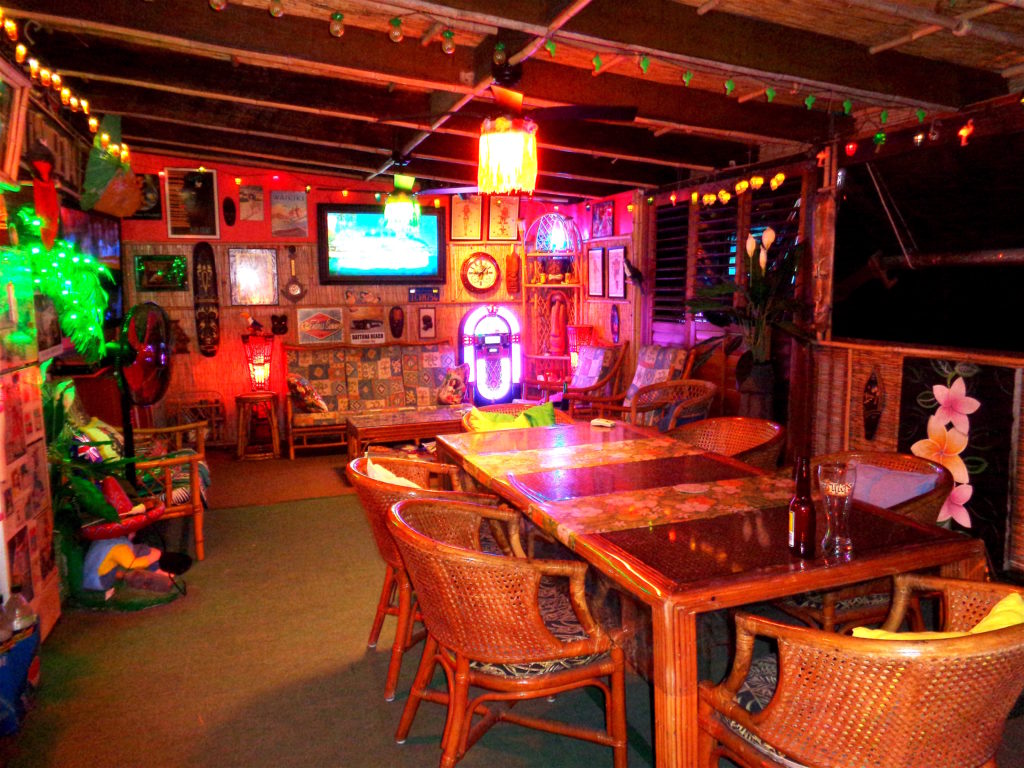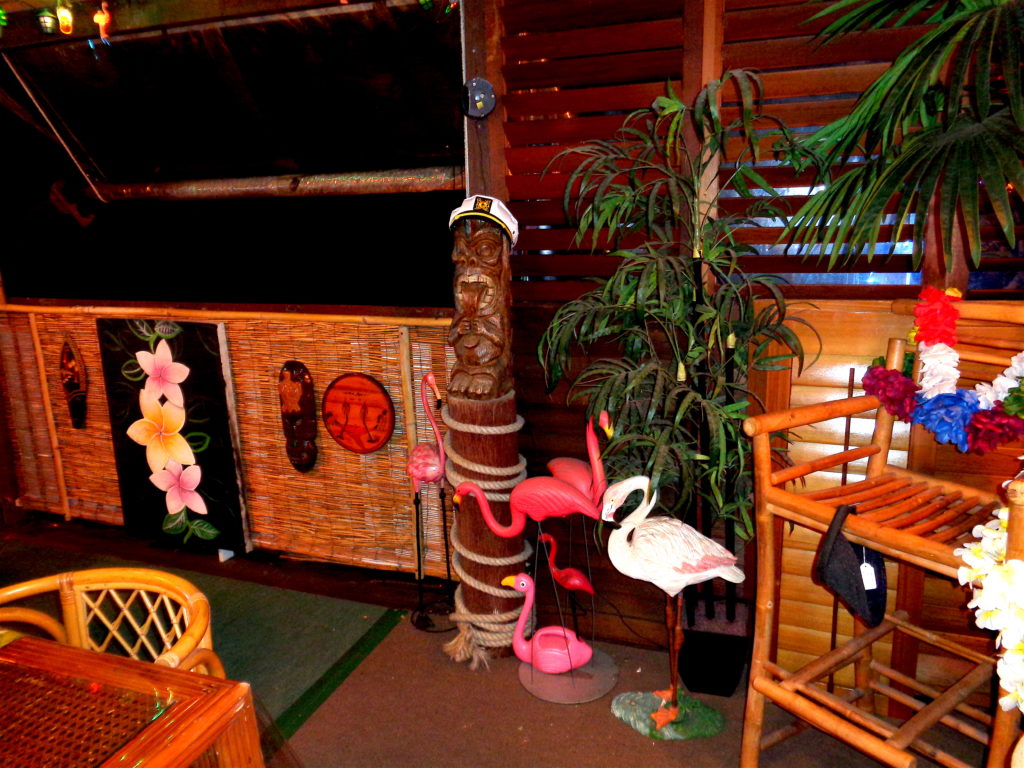 Being a trader in shark teeth for many years, I recently dragged out of storage a beautiful big white pointer shark jaw to take a special place in the display.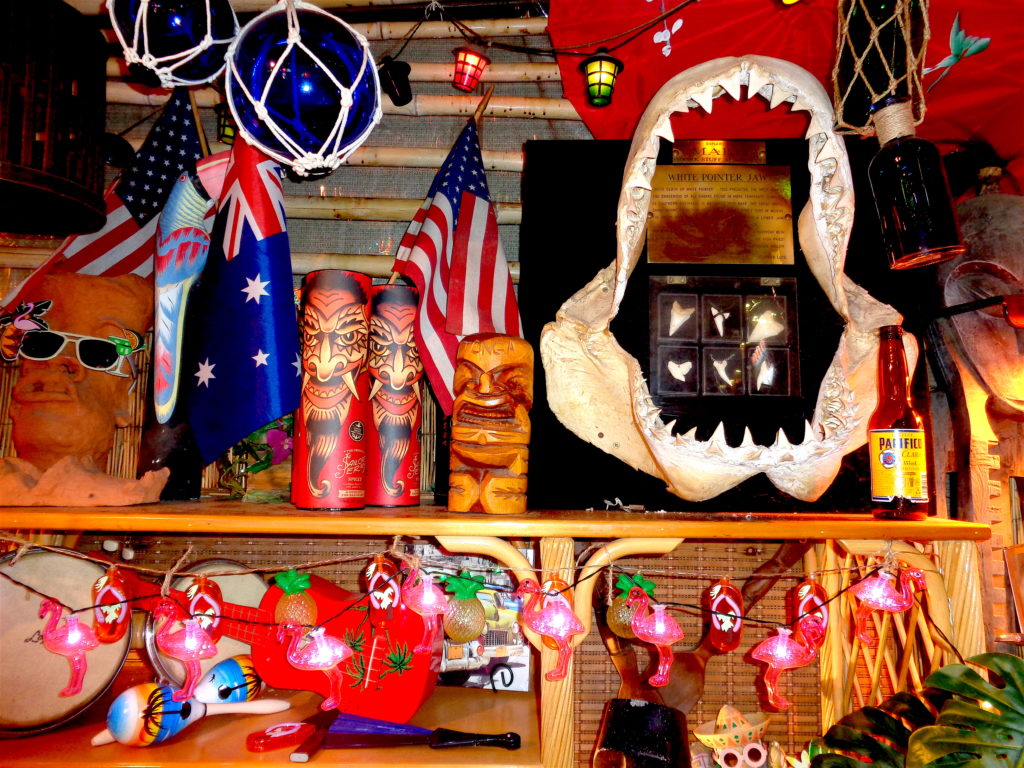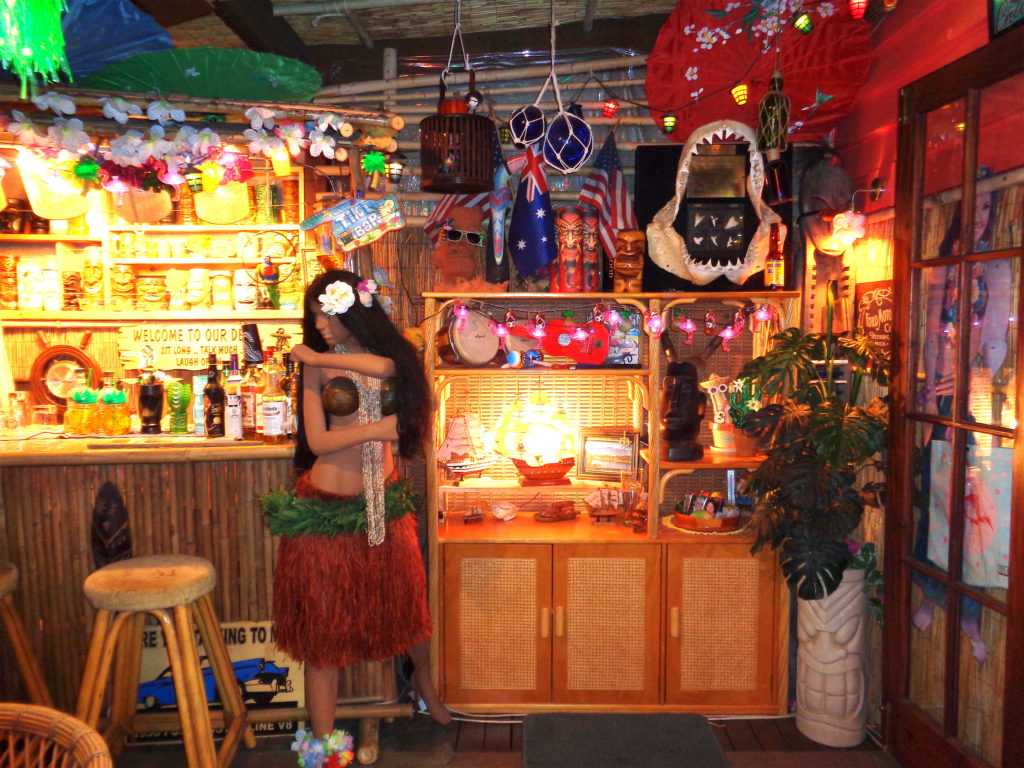 Happy tiki time to all our friends, known and unknown across the tiki world!