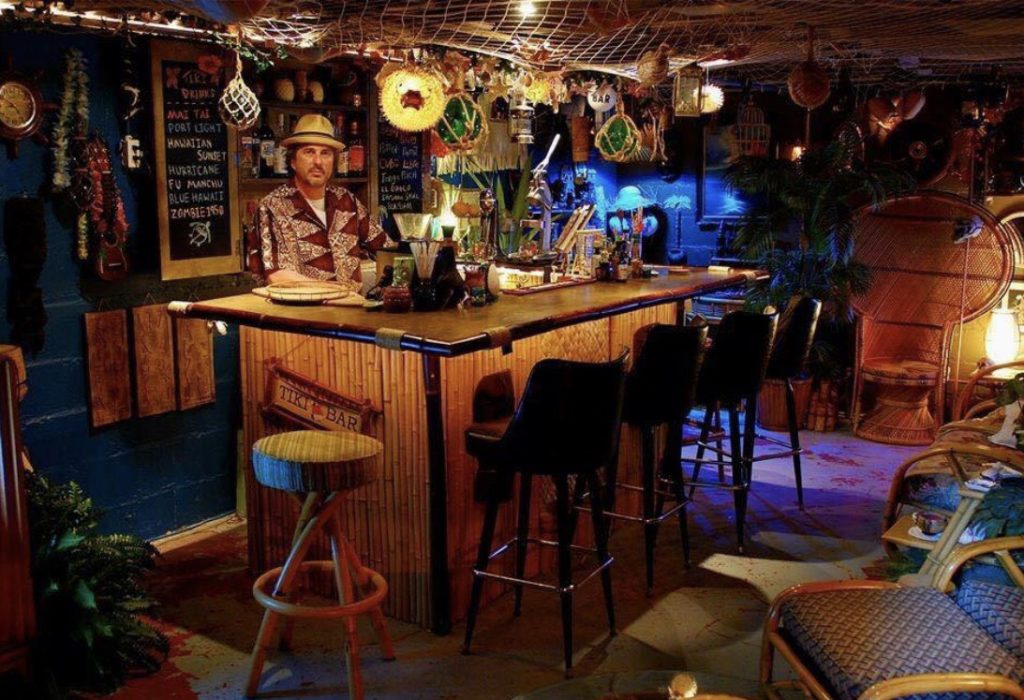 The Tiki scene in Indianapolis is alive and well in Bob Cripe's basement. Hidden downstairs in Bob's home is the Mai Tiki Bar and it's truly impressive. Bob has been in construction for over twenty years and his skills are shown in the craftsmanship of this hidden Tiki escape. I'll let Bob tell you his story…
What's the Tiki scene like in Indianapolis?
Bob- I would say it's a great bunch of people and it's still growing. Our FOM (Fraternal Order Of Moai) chapter has really brought the local Tiki enthusiasts together by putting on our event, the Makahiki.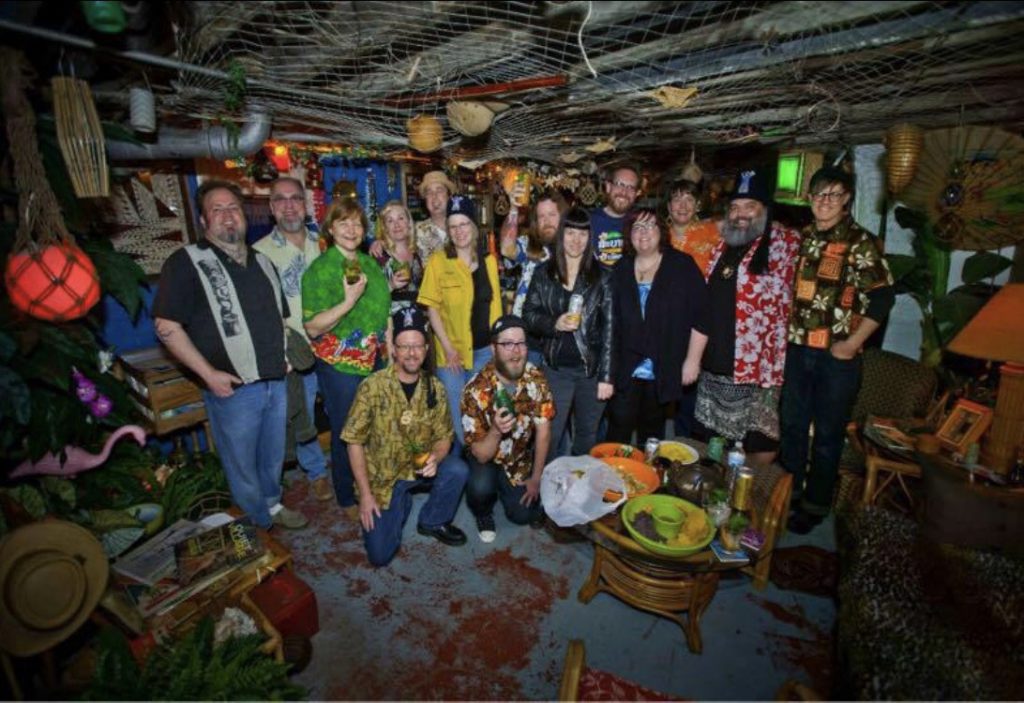 What brought you into the "Tiki lifestyle" and how long has it been part of your life?
Bob- I have always liked vintage and thrift store shopping, vintage cars, and car shows. I'd say it all probably started in my 30s.
What made you decide to build your own Tiki bar?
Bob- I always wanted a basement bar and finally moved into a home with the right space to build a bar. Since building my Tiki bar in the basement nine years ago, my Tiki collecting pretty much took off from there.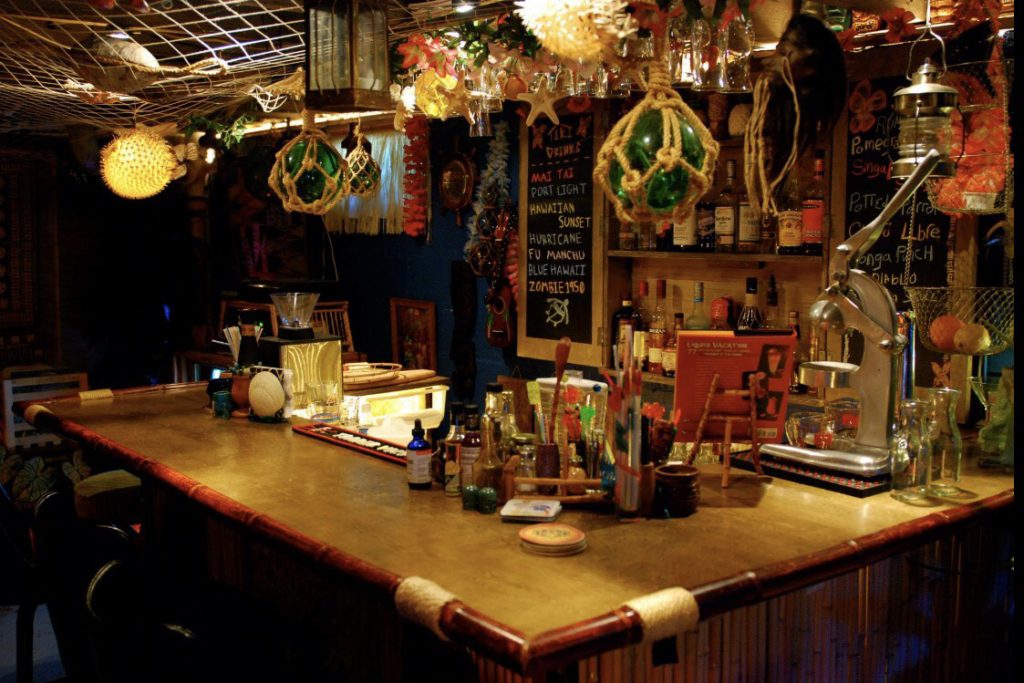 Can you give a little history of how the Mai Tiki Bar all came together?
Bob- Once I built the bar, everything really took off. Suddenly, I was constantly on the lookout for new Tiki stuff. I picked up some cocktail books, practiced making drinks (which were terrible at first), and had friends over to try the drinks. I also began collecting records and really tried to create ambiance between décor, drinks, lighting, and music.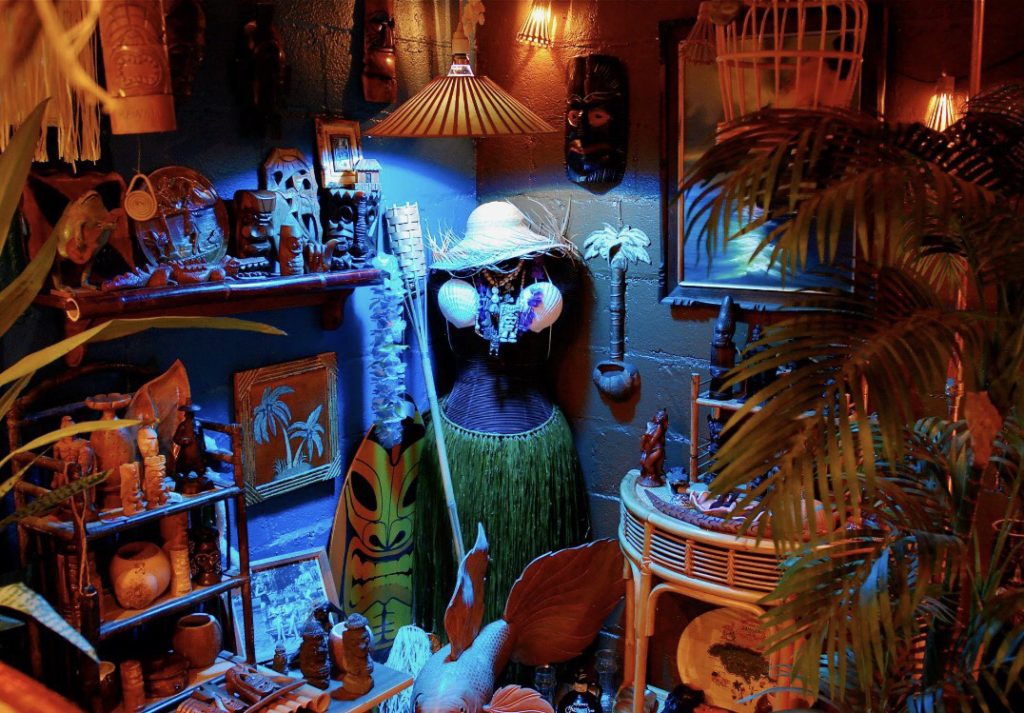 What is your favorite Tiki drink? Why? 
Bob- The Jet Pilot. The dark rum, cinnamon syrup, and falernum just makes the whole drink outstanding. But my go-to drink is always a Mai Tai.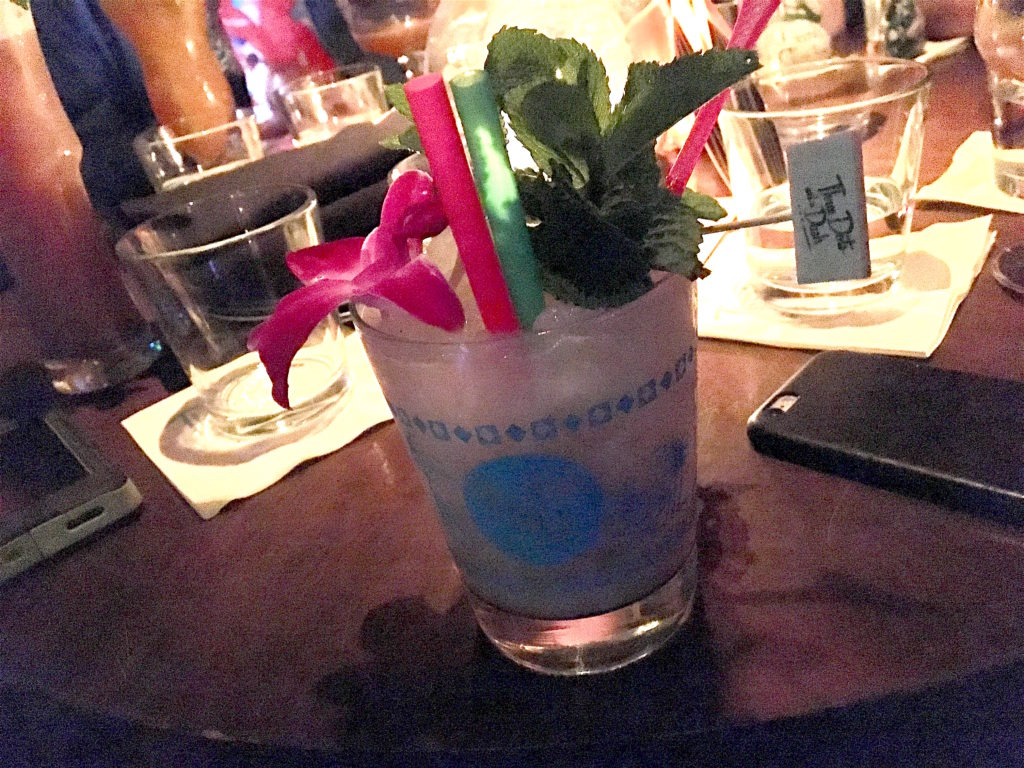 What is your favorite Tiki bar, not including your own?
Bob- It's a toss up between the Mai Kai and Tiki Ti. The Mai Kai has incredible atmosphere and wonderful drinks. Tiki Ti's drink quality is superb and the interior reminds me of my home bar.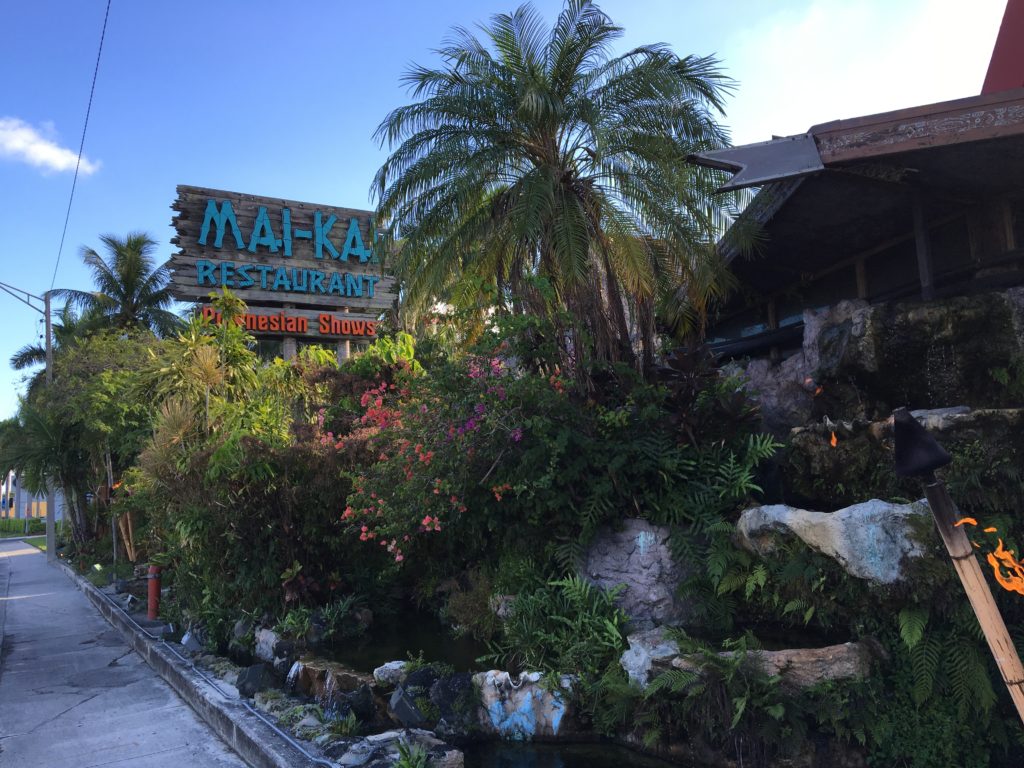 Outside of great drinks, what do you think are essential elements in creating the perfect Tiki environment?
Bob- Lots of bamboo, glass floats, a puffer fish, a big Tiki, Tiki mugs, monkey pod décor, Witco, and a nice stereo system.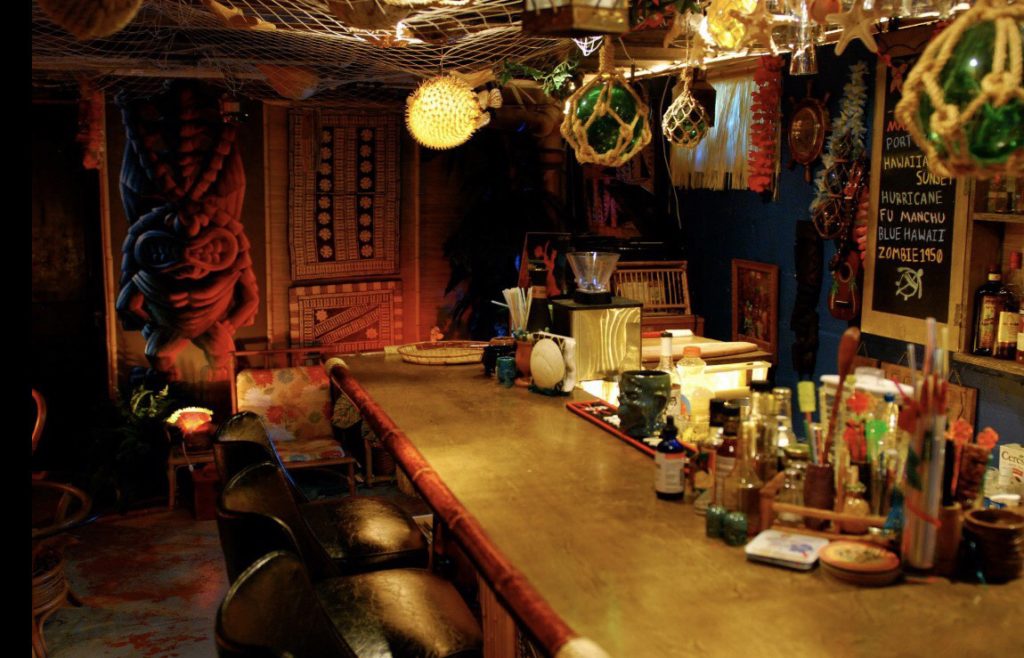 Do you feel that music has an important role in creating a great Tiki experience? What would be some of your favorite artists and albums? 
Bob– Music is who I am. Music creates and sets the atmosphere to any room. The three greats, I would have to say, are Arthur Lyman, Martin Denny, and Les Baxter. But my absolute favorite new music would have to be Ixtahuele.
What does the future hold for you and the Mai Tiki Bar?
Bob– It's really just a room in my house where I express myself. I would really hope one day to help create a real bar. I have been in construction for twenty-plus years, am a house painter, and a Tiki carver. I hope to continue to have friends over and just have a good time hanging out, drinking cocktails, and eating food just like people did back in the 1960s.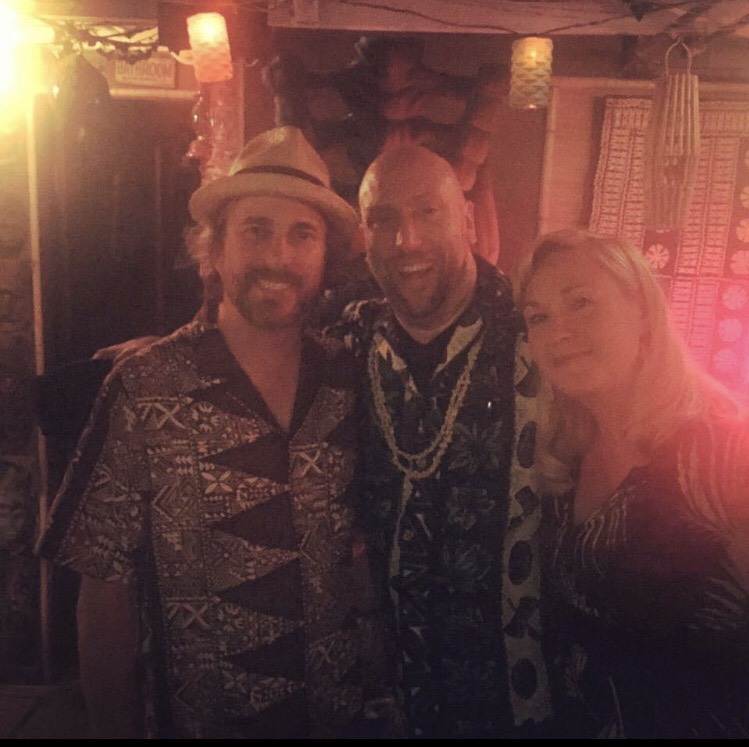 Anything else you would like to add?
Bob- At one time, Wendy and I thought about opening our own bar, so we decided to do a once-a-month "Tiki Night" at a local bar. We would take two hours of decorating and about three to four hours of shopping and making syrups. We would book the band and make the flyers. We did this for a year. We started meeting more people that were interested in Tiki. Then we decided we needed to do it on a Saturday and do it once a year so we could have a great line up of bands and a larger turn out. At this point, we were at the beginning of forming our own FOM chapter. Now, with help from our FOM chapter, Puka Puka, we put on a fun annual event called the Makahiki: A Night of Tiki. Also, I have been doing a lot of carvings and plan on starting to sell them to the public.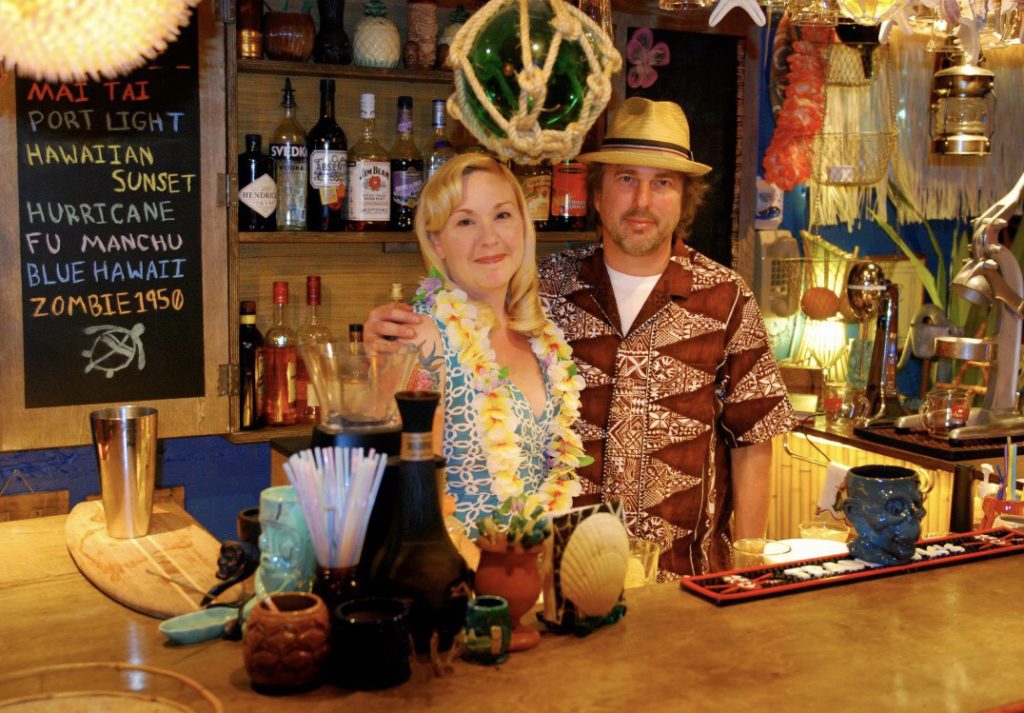 Give the Mai Tiki Bar a "like" on Facebook!