The Enchanted Tiki Lounge, not to be confused with the Enchanted Tiki Room, is located in Conroe, Texas. It's not a coincidence. Brain Martin's inspiration comes from Disneyland's most famous air-conditioned attraction. To call the Enchanted Tiki Lounge "just a bar" would be a crime. This place is off the charts! Here is Brian's story…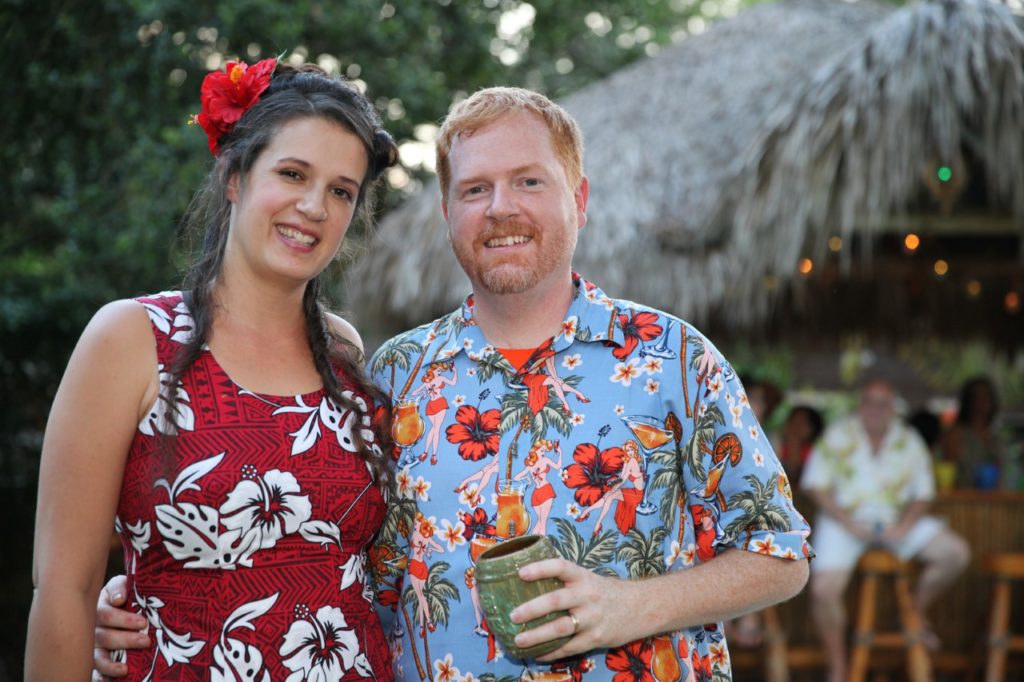 What's the Tiki scene like in Texas?
Brian- The Tiki scene is alive, well, thriving, and growing. I love it here! I was a lifelong Northern Californian until 13 years ago, so while I understand the Tiki bar scene is great in CA, it's my opinion that the people as a whole in Texas are unmatched! Many of us have a home Tiki bar/lounge that we keep open for fellow Texas Tikiphiles, and the Luaus, parties, and get-togethers are full of rum and fun. The Tiki carvers (and they're not all men) out here…WOW! Impressive! The bar scene could be better, but Houston has it going on strong and makes up for a lack there of with Howie's Tiki and Lei Low and weekly pop-ups. But for me, it all comes back to the people! We help each other, support each other, encourage each other, we celebrate with each other, and we drink TOGETHER. As I remember Bamboo Ben saying (while here on a build for a private bar in Austin), "I love Texas Tiki people. There's no drama here."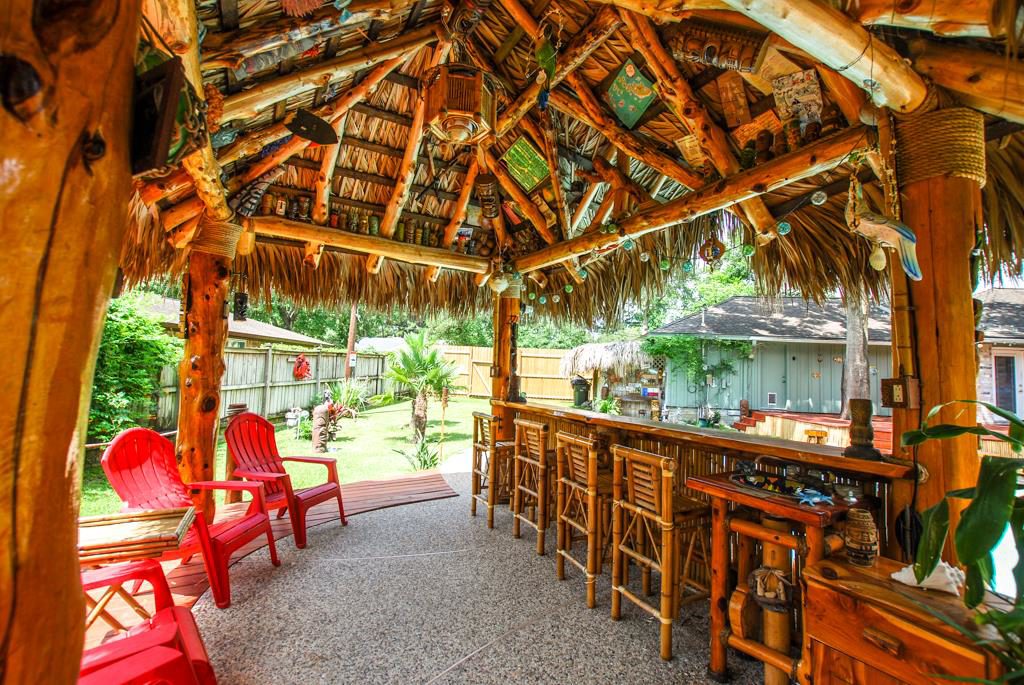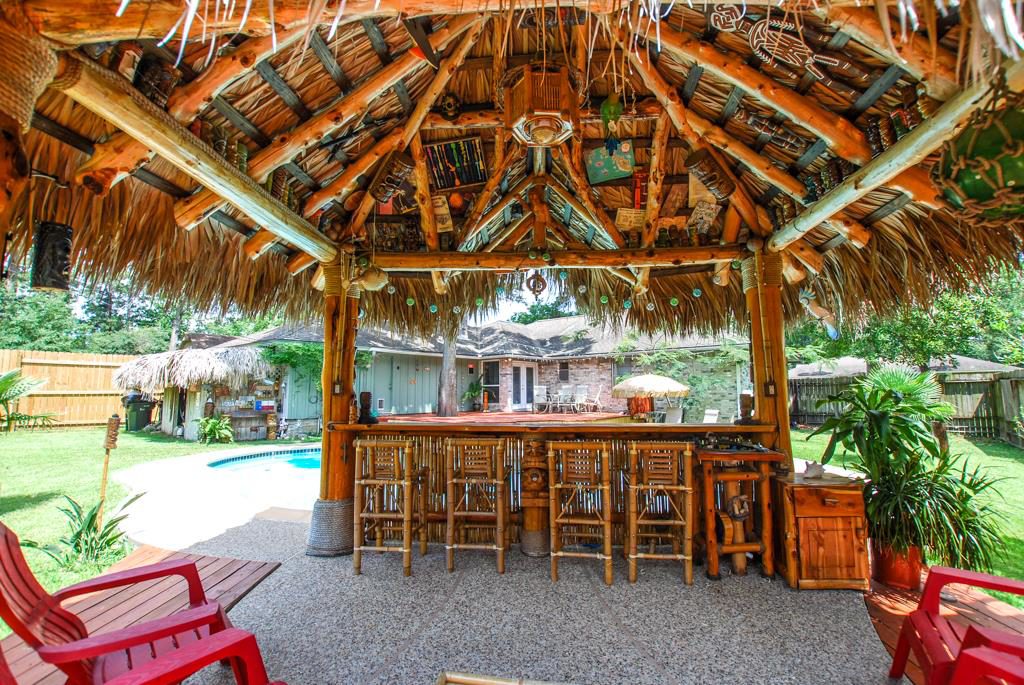 What brought you into the "Tiki lifestyle" and how long has it been part of your life?
Brian-A bathroom, air conditioning, Dole Whip, and my parents! I dreamed up a tropical hideaway while spending so much of my time in Disneyland, as a child and as an adult. When I was young, break time in Disneyland was Walt Disney's Enchanted Tiki Room. After all, what other attraction had entertainment, a private restroom, the best air conditioning, and welcomed you to eat and drink in it? But as I got into my teens, I could never get Adventureland out of my head and it was always difficult to leave that area while I was there! Now I'm drawn to the art of Tiki, the mystery, the drinks, the food, and the people who are all so different yet share this common bond we all love so much!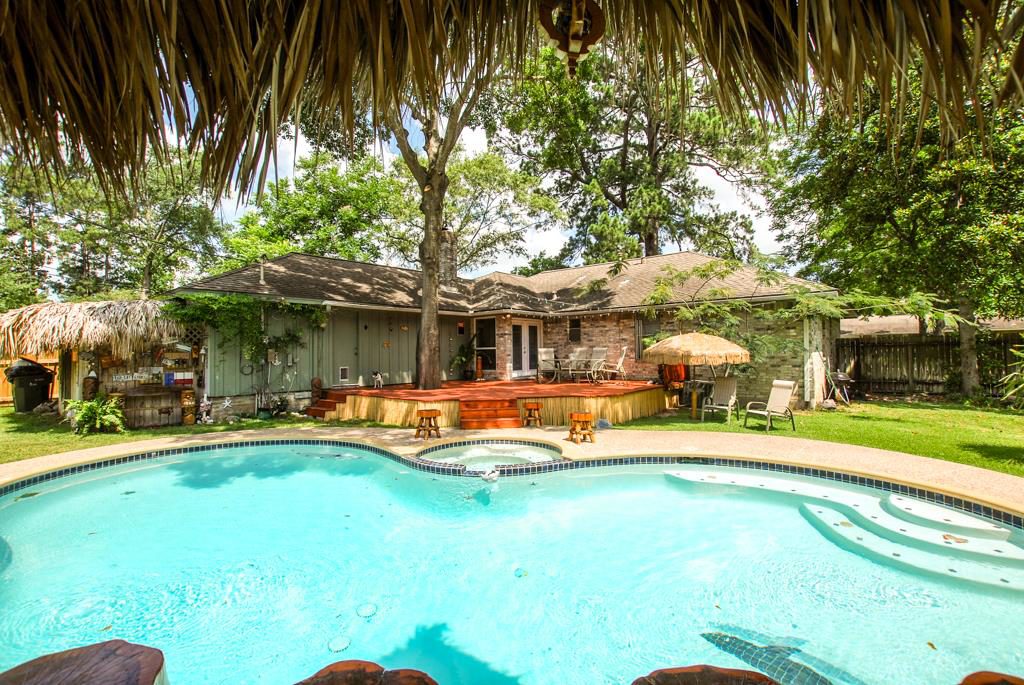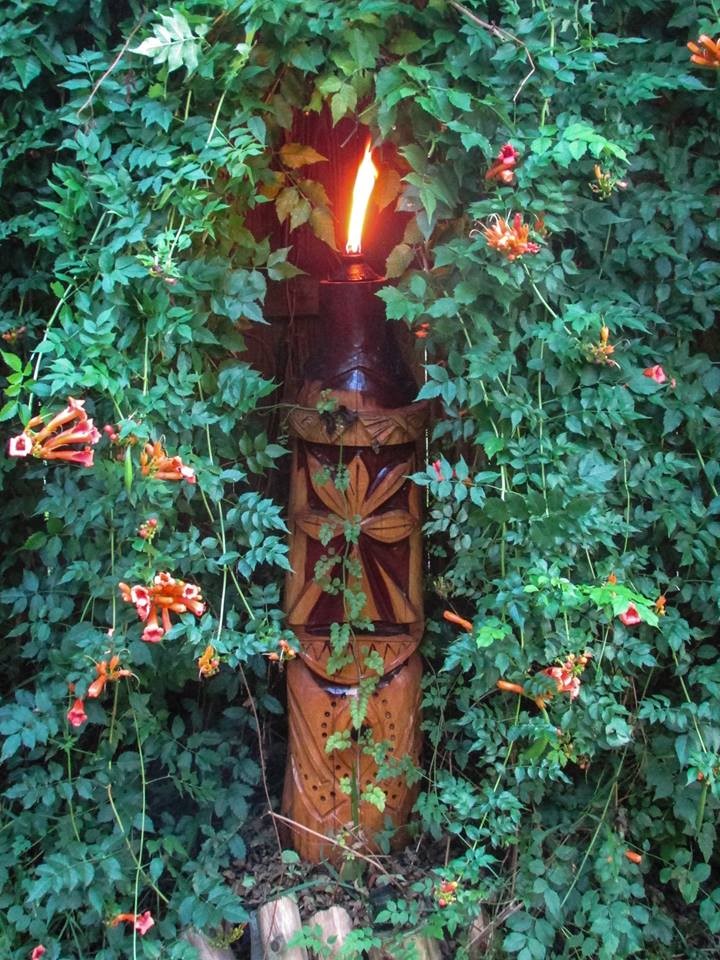 What made you decide to build your own Tiki bar? Any story behind the name?
Brian- I have wanted to build for a long time but finances, a fear of not being able to do it "right," and a green light from my wife Jenni prevented the start. So with a carefree attitude about the money, the realization that if I'm happy with what I have done as well as respectful and not prideful, and the green light of "fine" from my wife (when she got tired of the pool slide), it was on! Now the name is simple. I loved the Enchanted Tiki Room. My wife didn't want a tiki "bar," so I said, "It'll be a lounge." With that, I jumped online to see if EnchantedTikiLounge.com was available, and it was!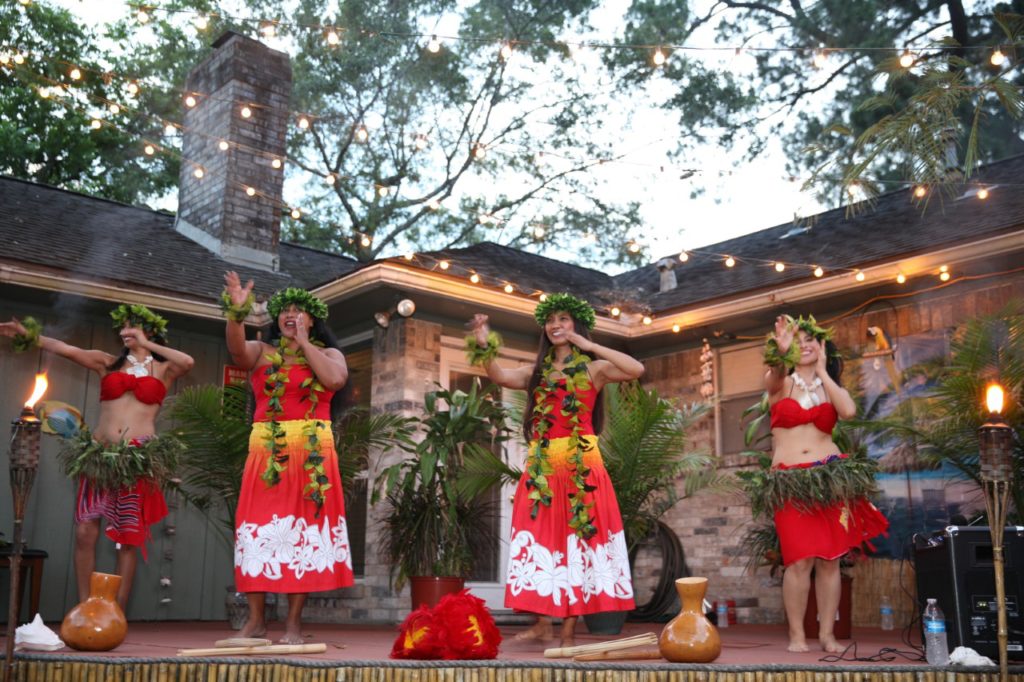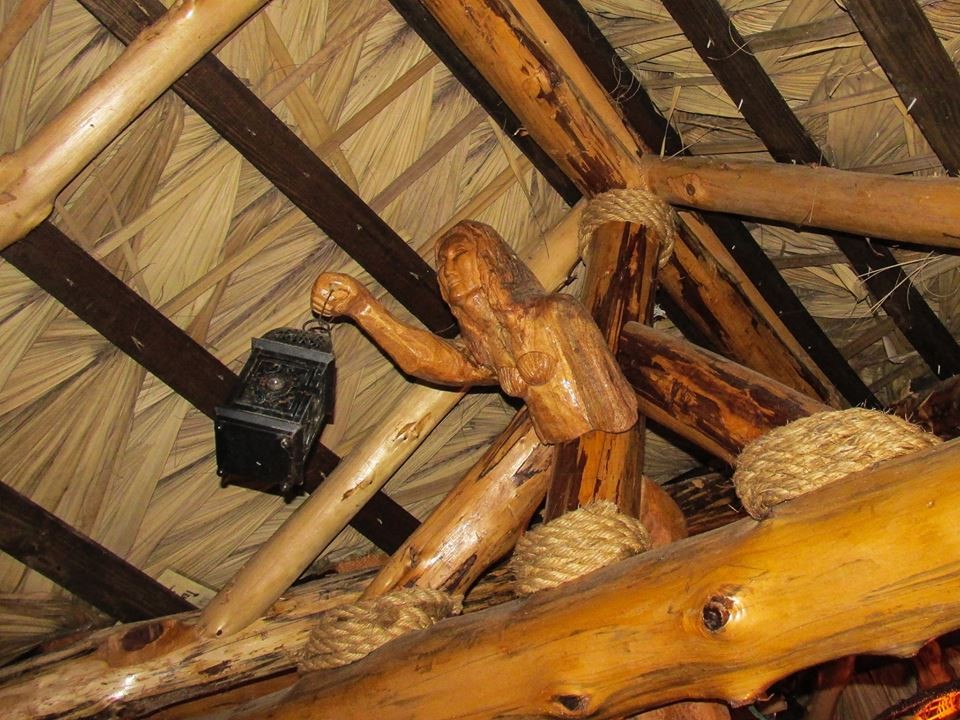 Can you give a little history of how it all came together?
Brian- I have not been collecting long, so I'm missing some of the cluttered feel and old favorites people love, but through my trips to CA as well as throughout the US and globe, I've jumped in head-first. I'm ALWAYS looking!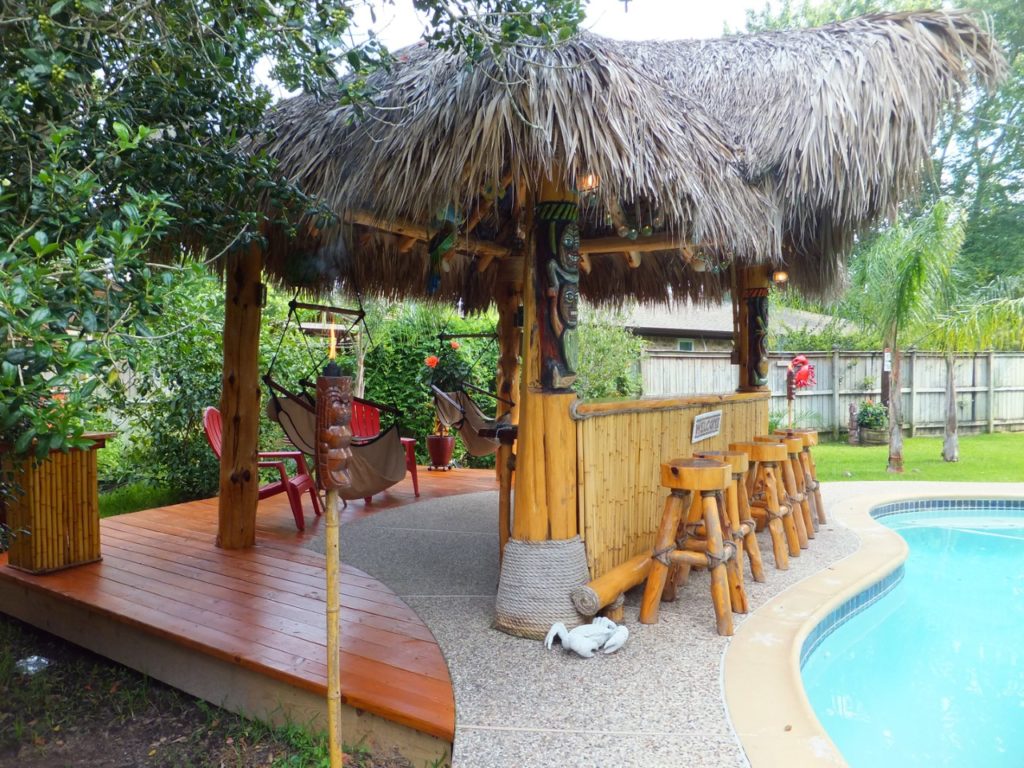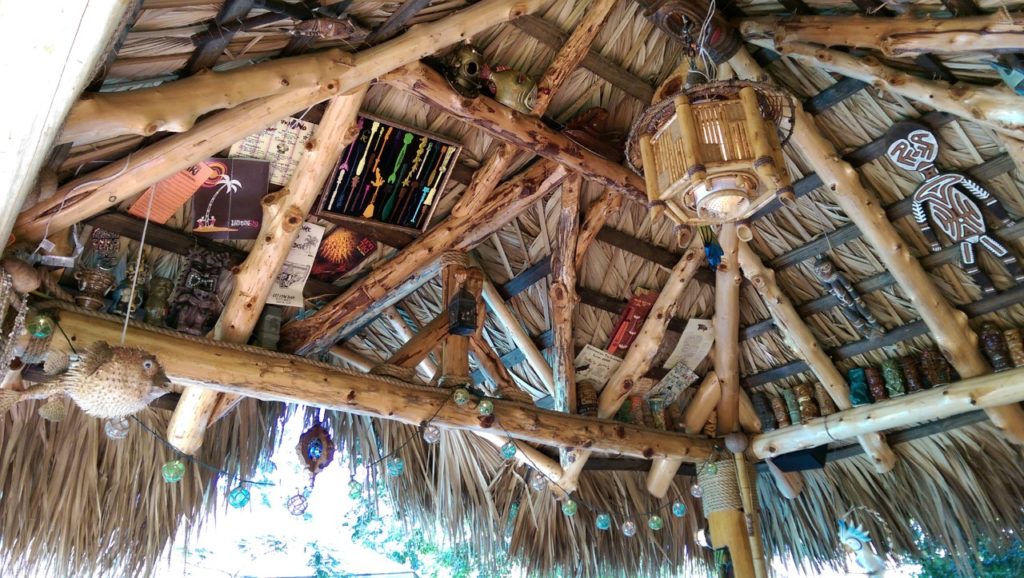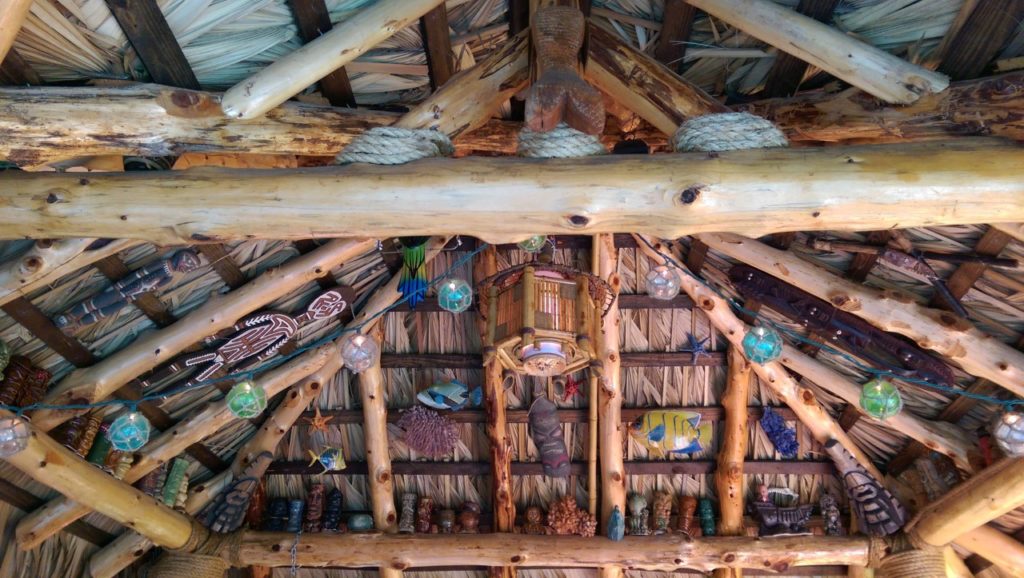 What is your favorite Tiki drink? Why? 
Brian- It changes, but what has stuck the longest and is the Ancient Mariner (the recipe in Beachbum Berry's Remixed, page 97 can't be beat). I love the combo of rums! If you can find a bottle of Lemon Hart Demerara with Appleton Estate 12, YUM! If you can't get the LH, El Dorado 12 works just fine, too. The pimento liqueur is what brings it all together. I love making these drinks because they taste great and the smell of the pimento reminds me of Christmas!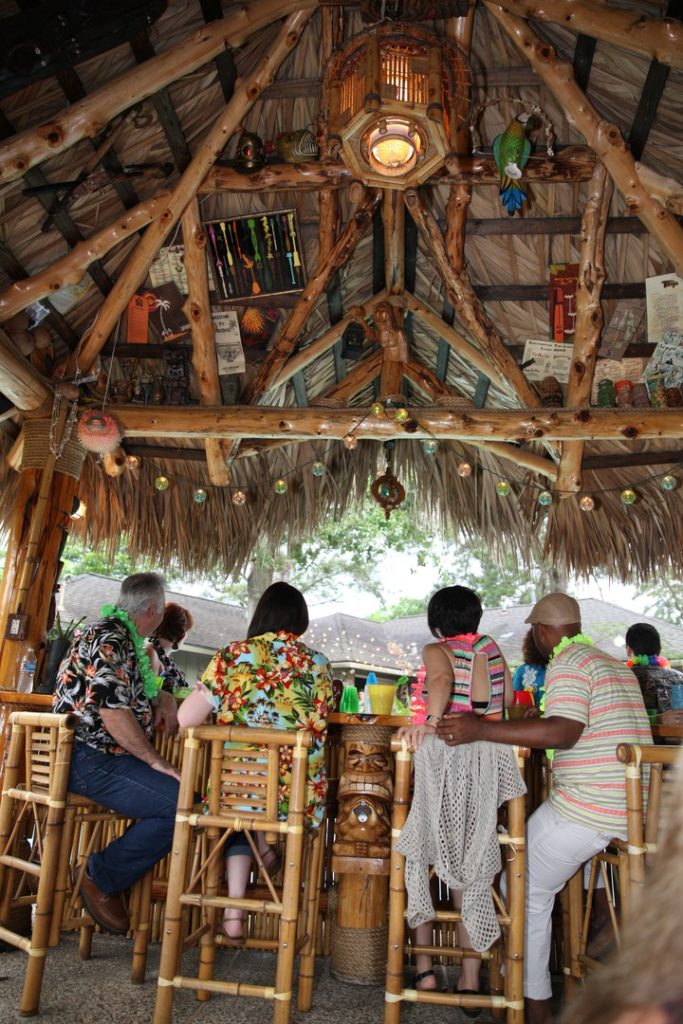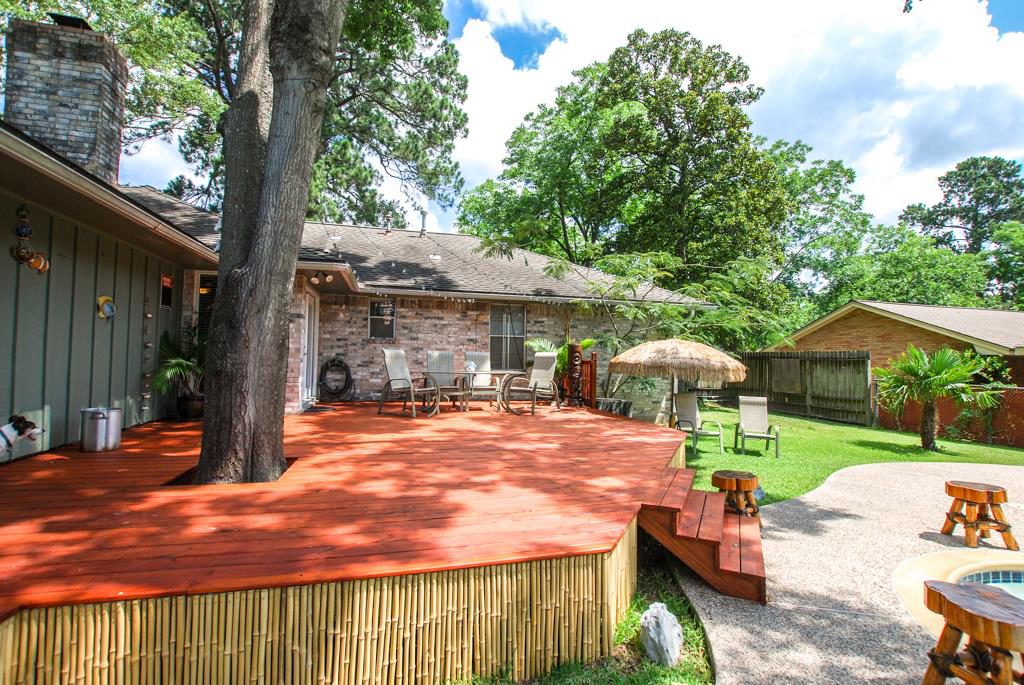 What is your favorite Tiki bar, not including your own?
Brian- For me, it's about the memories and for that reason (and the beautiful scenery) Trader Vic's in Emeryville, CA.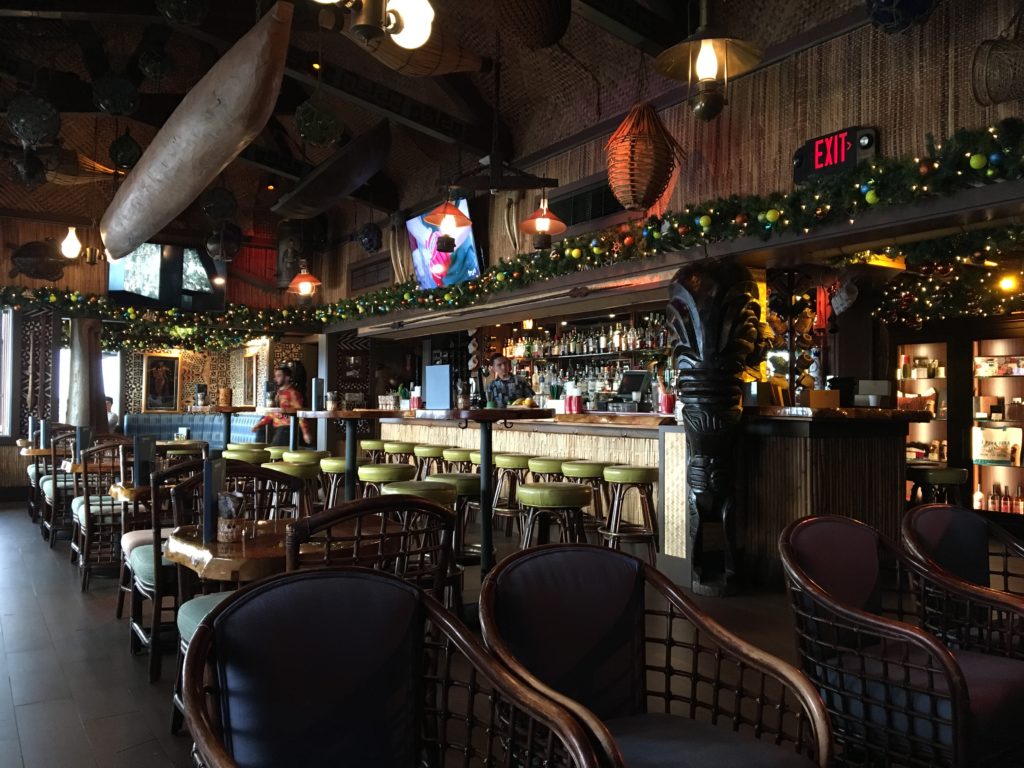 Outside of great drinks, what do you think are essential elements in creating the perfect Tiki environment?
Brian– Of course the art (paintings, mugs, artifacts, and trinkets), the dark mysterious feel the environment can create, the smells, the clutter, the music, and so many things people NEVER notice, but if it wasn't there they'd know something was missing. I love it when people who aren't into Tiki see my lounge and think I'm crazy. If they don't think you're crazy, you missed the mark. With all that though, I can't mention it enough: the people and what they bring to it. I create what I have to share it with others and maybe it will inspire them to do something hopefully bigger and better than my own.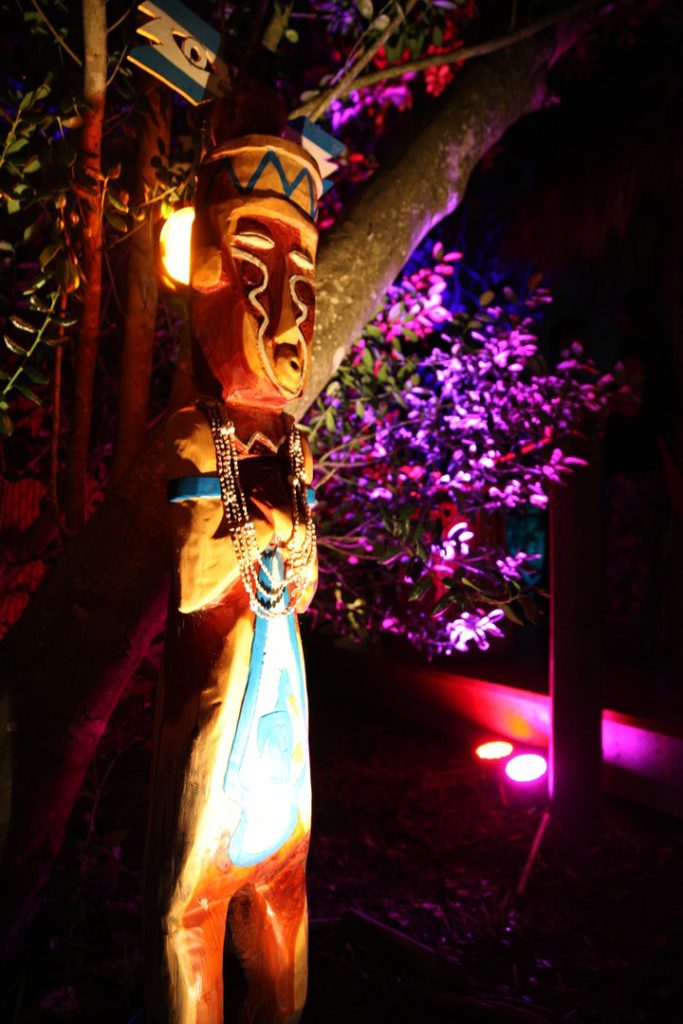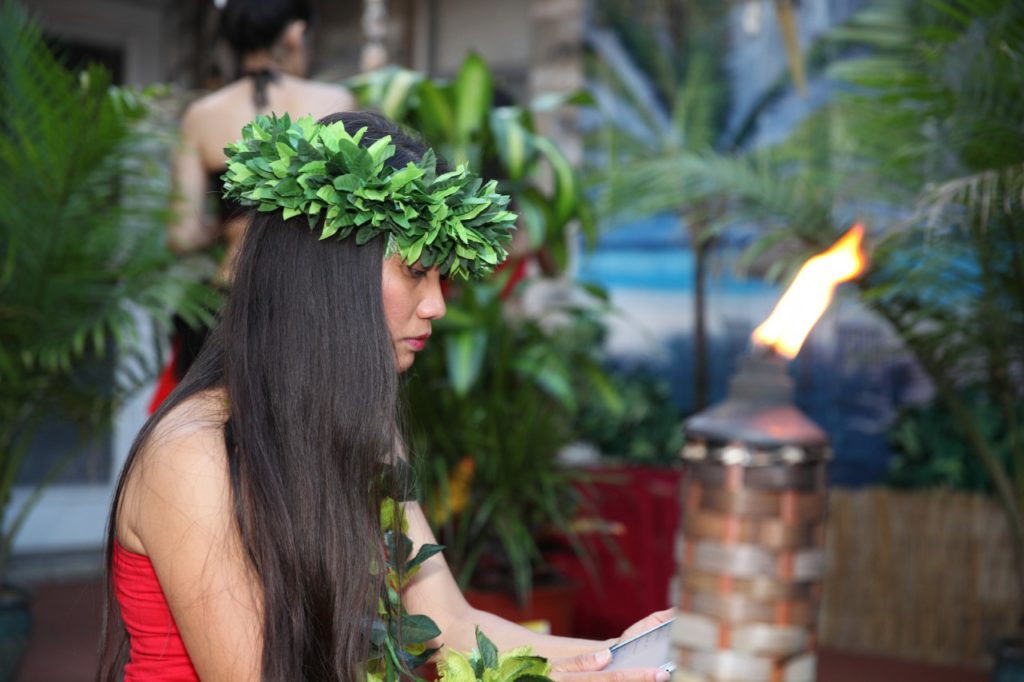 Do you feel that music has an important role in creating a great Tiki experience? What would be some of your favorite artists and albums? 
Brian- Of course, but I'm not going to hate a place for not getting the music "right." I just might not stay as long. My favorite artist is Gene Rains and His Group. From Hawaii, he had a short career, but his music and tone are unmatched. He produced 3 original records: Lotus Land, Far Across The Sea (VERY hard to find), and Rains In The Tropics. Each album is GREAT and I'm happy to have them all! Other favorites are Les Baxter's The Soul Of The Drums, Robert Drasnin's Voodoo, and The Surfmen's The Sounds of Exotic Island. Feel free to see my collection and share it: https://www.discogs.com/lists/Our-HawaiianExotica-Collection/301651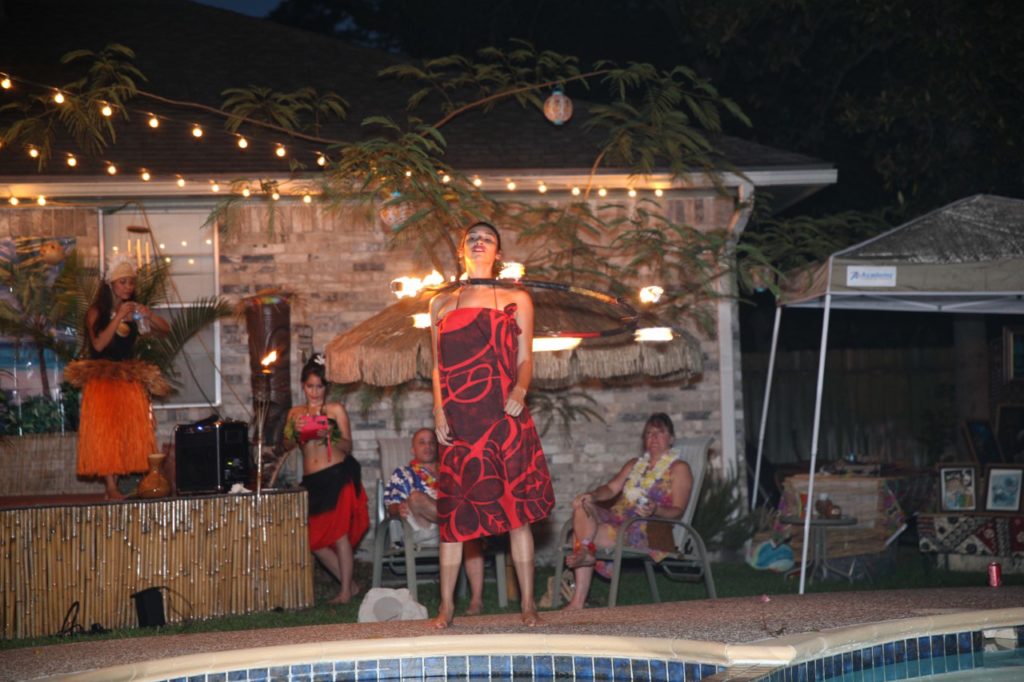 What does the future hold for you and your home Tiki bar?
Brian– WOW! A lot…We'll soon be moving (Aug. 10th) and I'll have much more room to play with! I'll be making something bigger and better with all the same elements people find at the current location. While it'll never be finished, I plan to be mixing drinks by summertime 2018.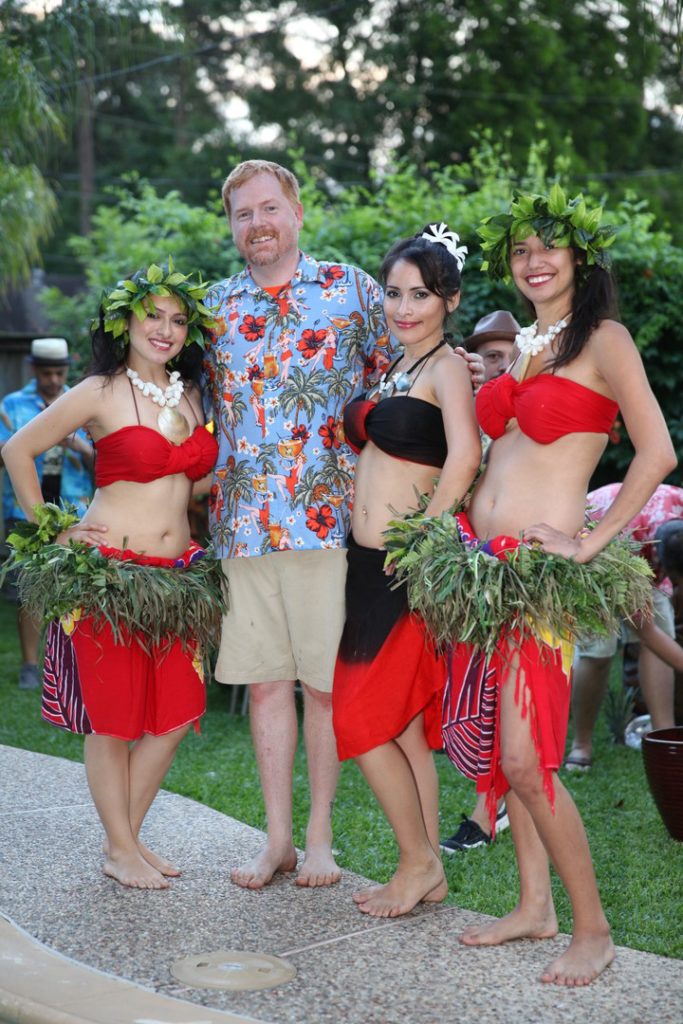 Anything else you would like to add?
Brian– Now I can't go away without mentioning the new indoor part of the lounge: The Stowaway!!!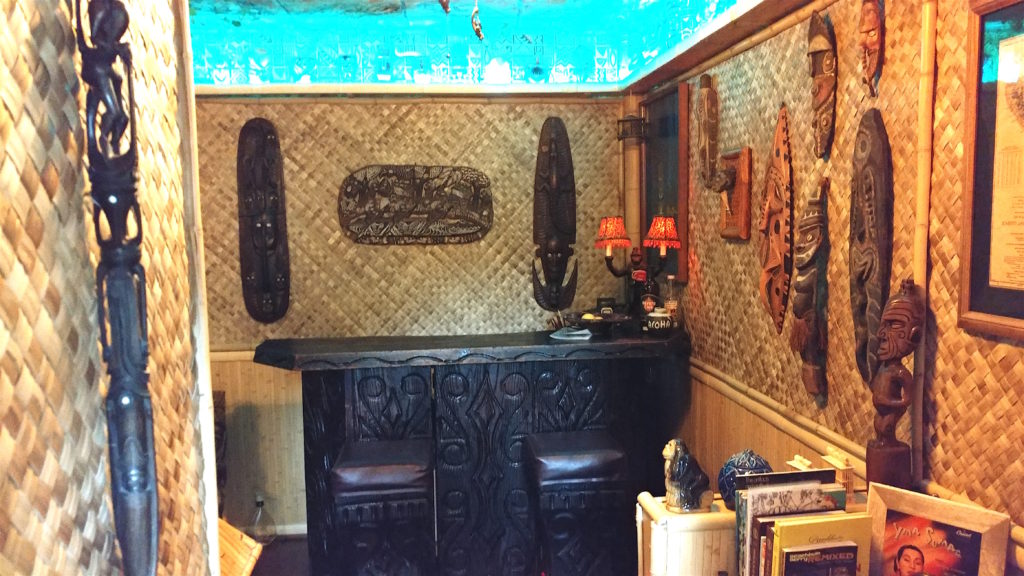 The Stowaway gets its name for being a small (12'x8′), cozy, hidden and tucked-away indoor extension of the Enchanted Tiki Lounge in Conroe, TX.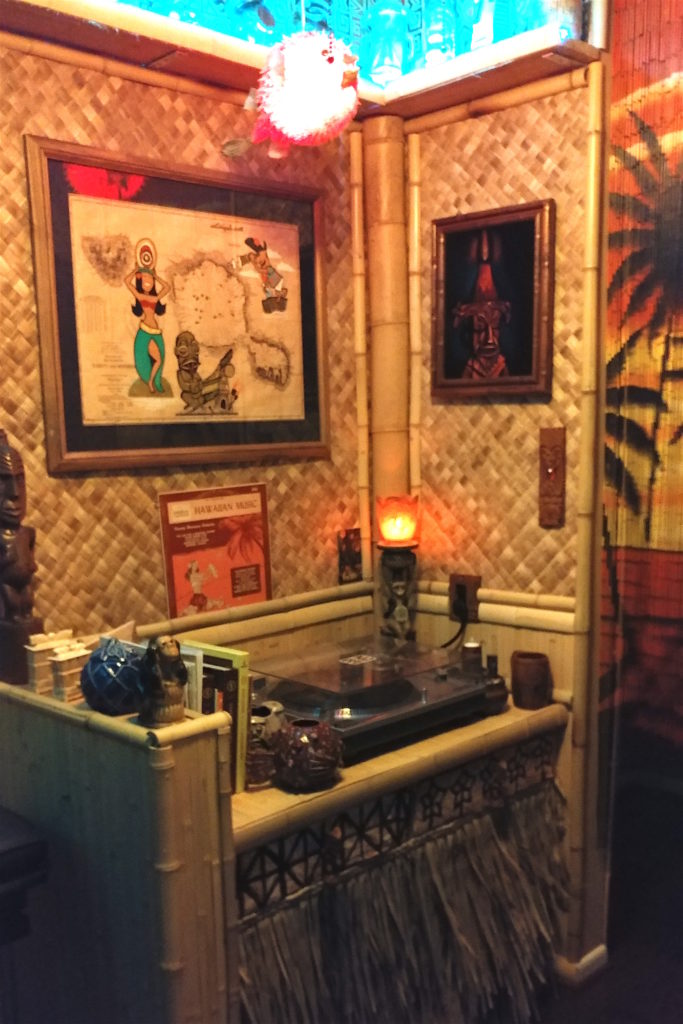 The Stowaway features it's own Tiki mug, a Samoan Island tapa cloth across the entire ceiling, bamboo fish tank, Witco bar and stools, PNG museum pieces, mug collection, extensive exotica record collection, a wide selection of rums, and more.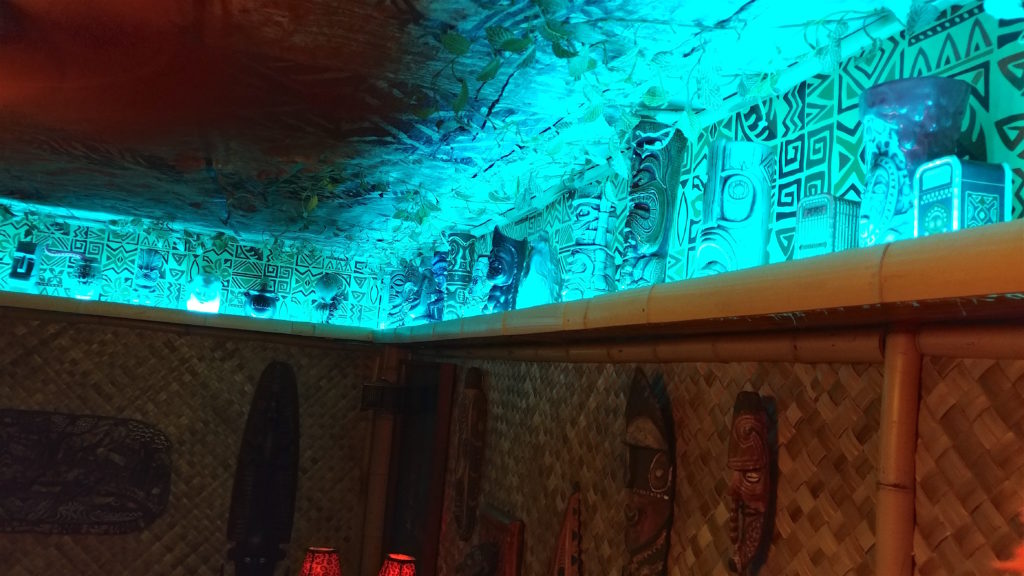 But the biggest feature of this of this tiny space is the amount of Tiki vibe it can hold!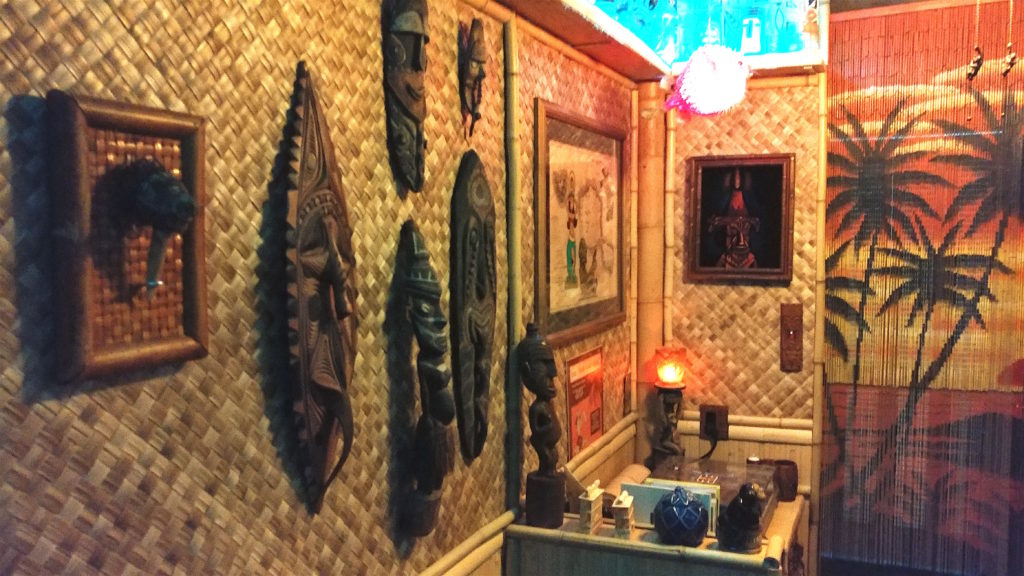 Here is the Enchanted Tiki Lounge website
And Facebook page.