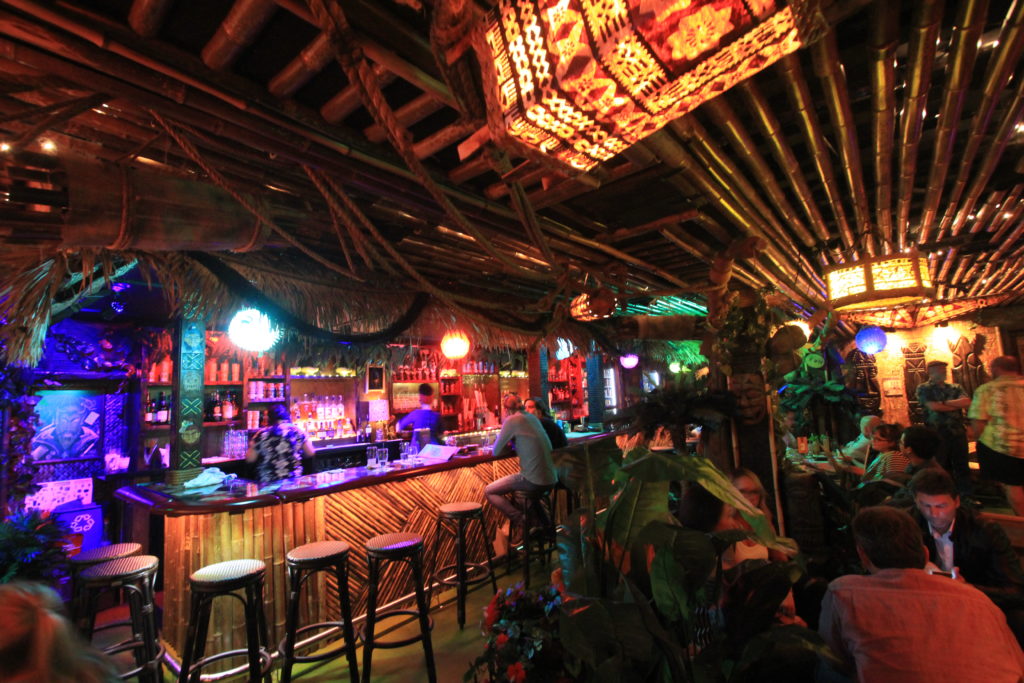 Dieter Weber, the man behind some of the great photographs you see here on Tiki With Ray, happened to be in Kansas City. It looks like my photographer made it to TikiCat before I did! That's cool with me, because he came back with tons of great photographs and a write up as well! I'll let Dieter take it from here…
TikiCat is the only Tiki bar in Kansas City. It's situated in Westport, an area of the city with multiple bars on almost every block.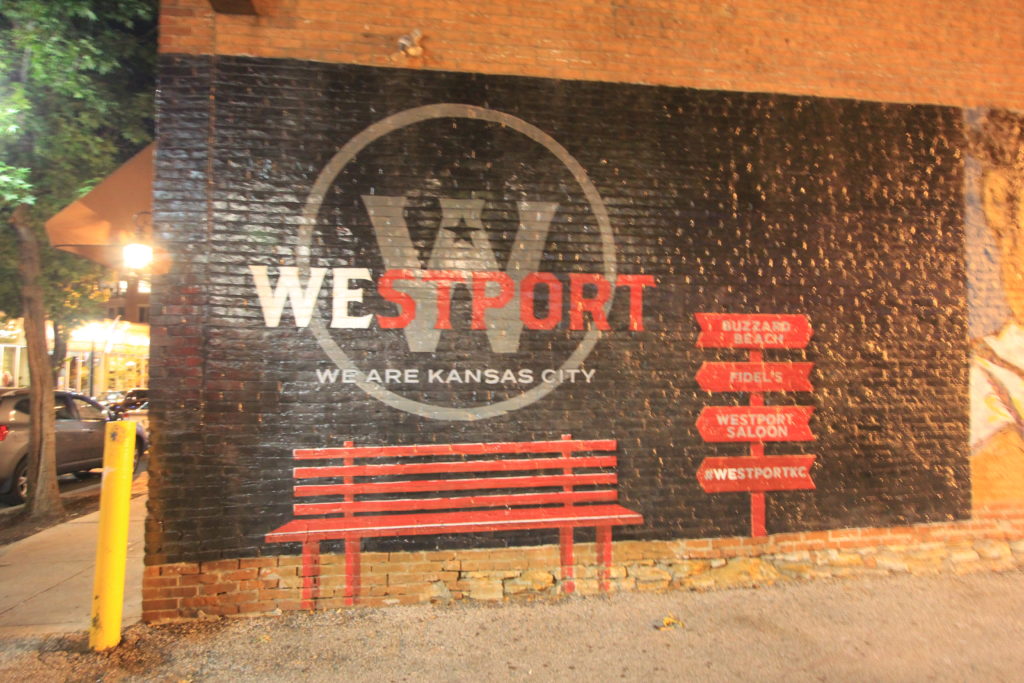 And TikiCat isn't easy to find. It's a speakeasy in that respect: no signage, below a first floor bar, behind an unmarked door. What may tip you off is that there will likely be some folks in Hawaiian shirts milling about the entrance to a tap house/sports bar called HopCat. Once you enter HopCat, there is a sign on the far wall past the bar that reads "THIS WAY TO THE RESTROOMS" which takes you to a downstairs hallway.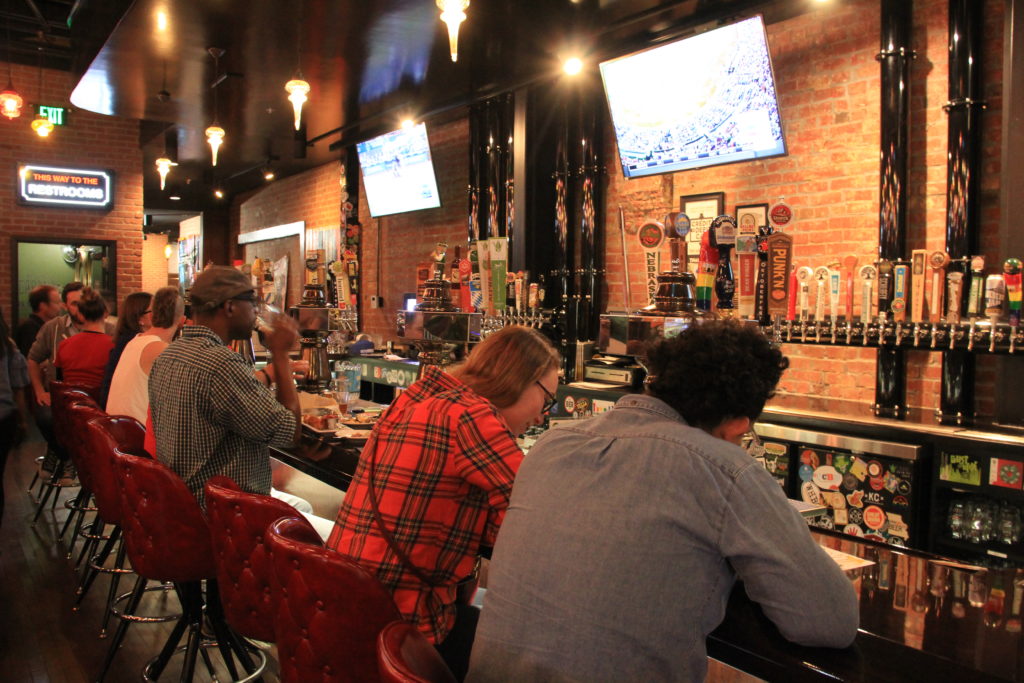 If you walk a little farther than the restrooms, this normal-looking hallway becomes ribbed with bamboo…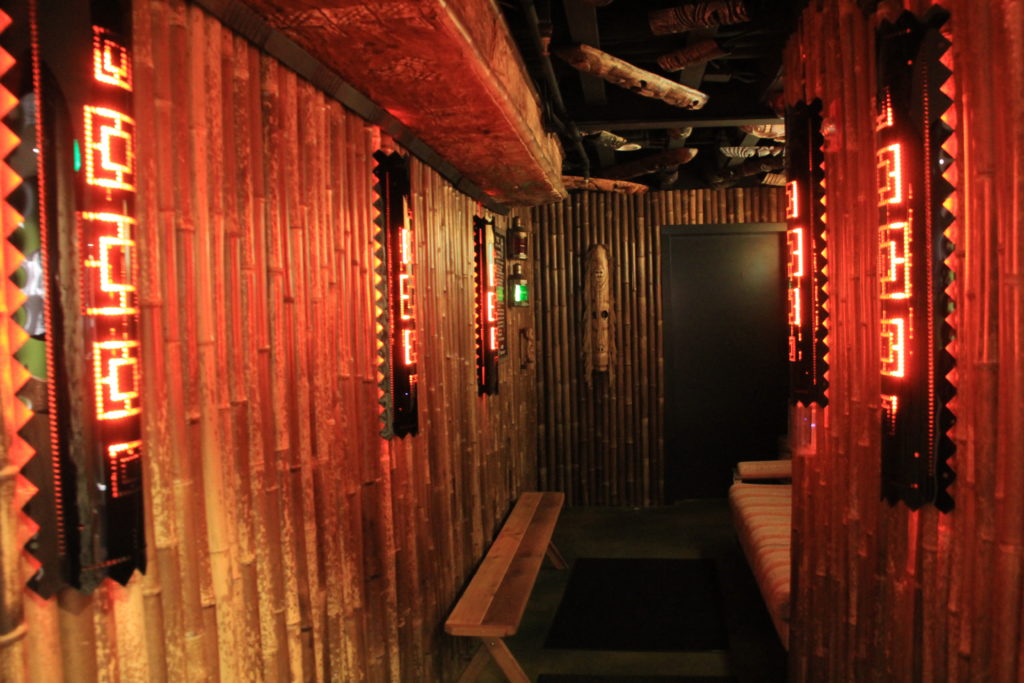 And not much further down this hallway you arrive at a dead-end with the only visible door being an elevator door. At this point, you are engulfed in Tiki ambiance: you are standing in the waiting room of TikiCat…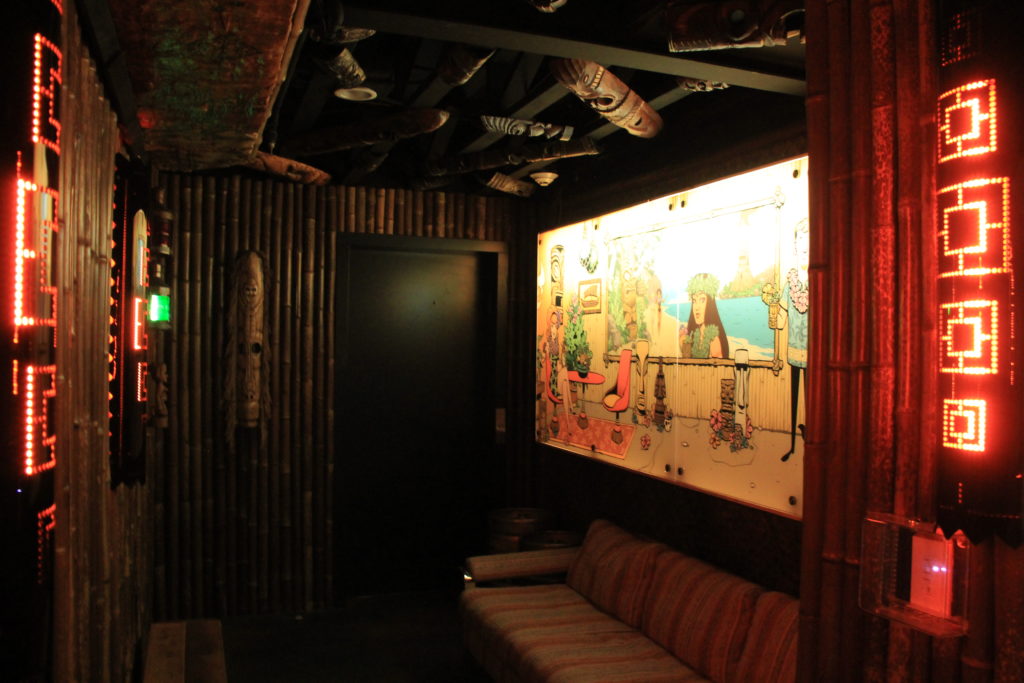 There is a Mid-Century Modern couch to sit in while you wait for lounge availability. It's at this point you notice what could be a door along the bamboo-lined wall facing the couch. You step closer to this door and notice a doorbell. You ring and wait. As you wait, you notice two lights in the corner: one green and the other red. If the green light is on, it indicates to those waiting that there is availability in the lounge behind the bamboo door…
The light was green the Wednesday night I ventured to this speakeasy-style Tiki bar. Moments after I rang the bell I could hear a latch unlock and I tried the door. It opened to a wonderful sight: this small corner of Kansas City now transported me to an island vacation. Once the bamboo door closed behind me, I was immediately surrounded by friendly faces and a welcome atmosphere…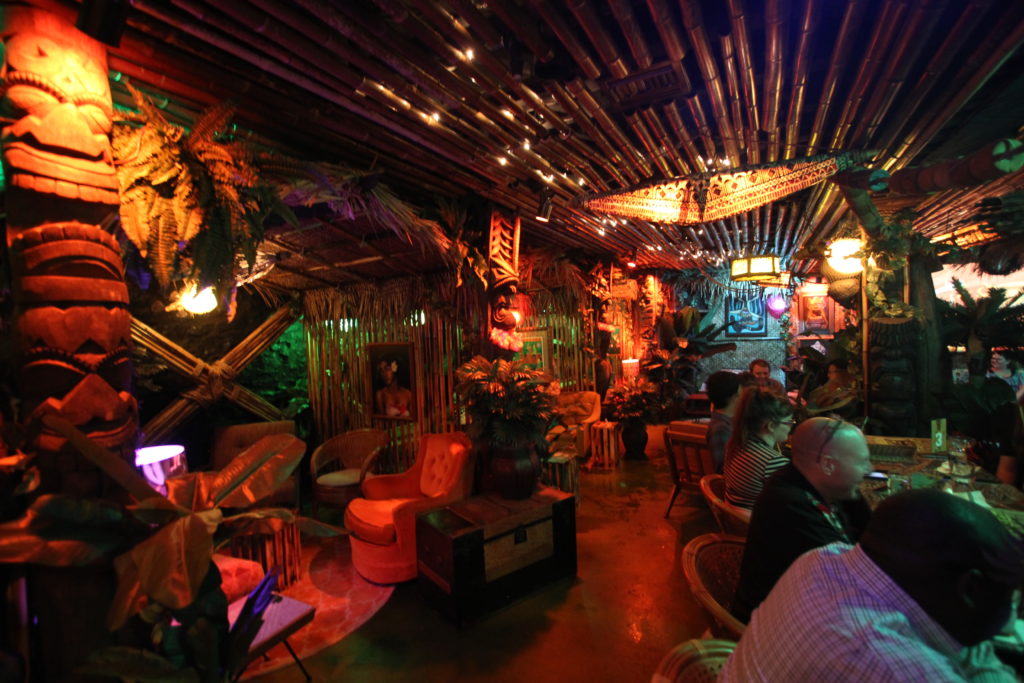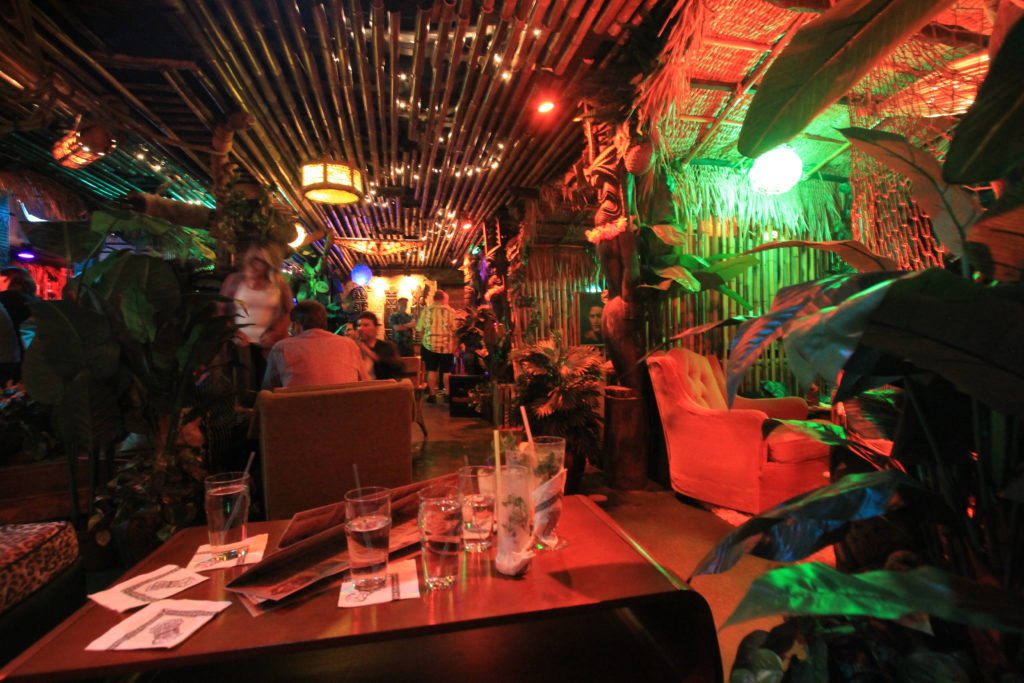 I sallied up to the bar to have a look at the drink menu…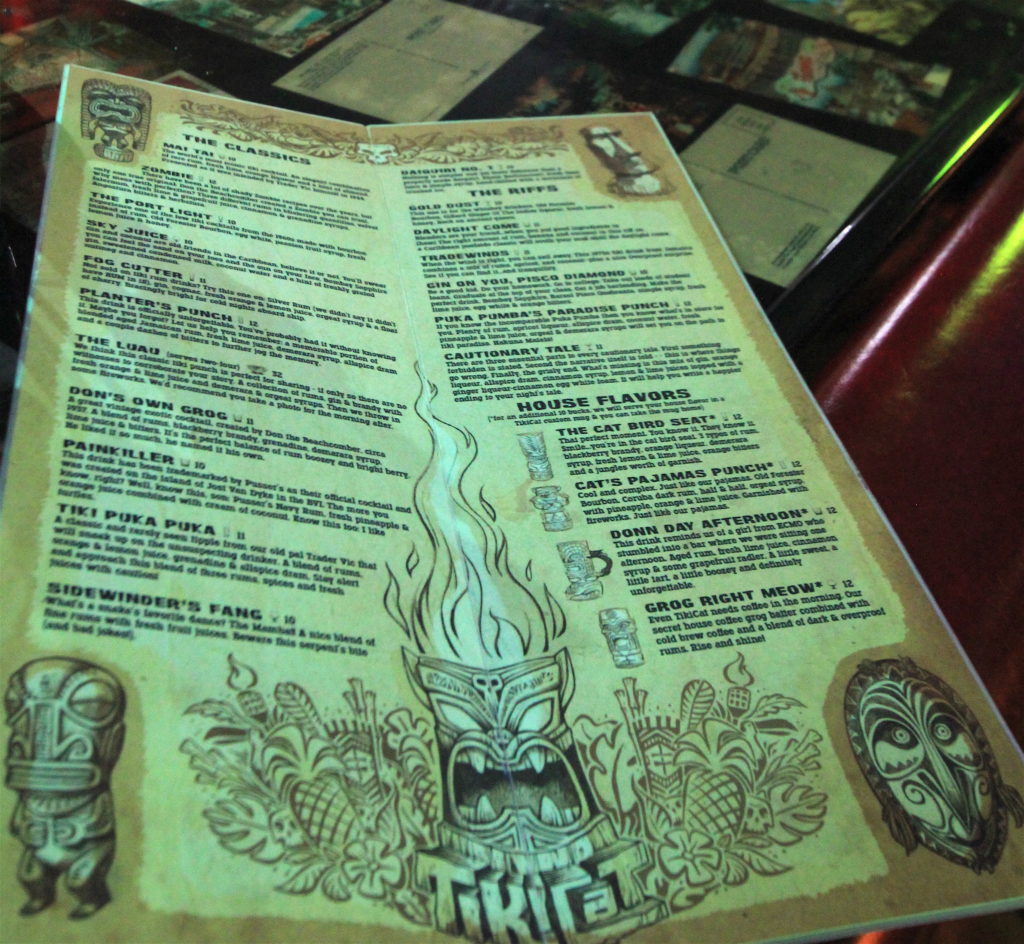 The drink menu included all the greatest hits of Tiki-bardom with a few rarely seen Tiki tipples like the "Tiki Puka Puka." I ordered the Fog Cutter, which was delicious.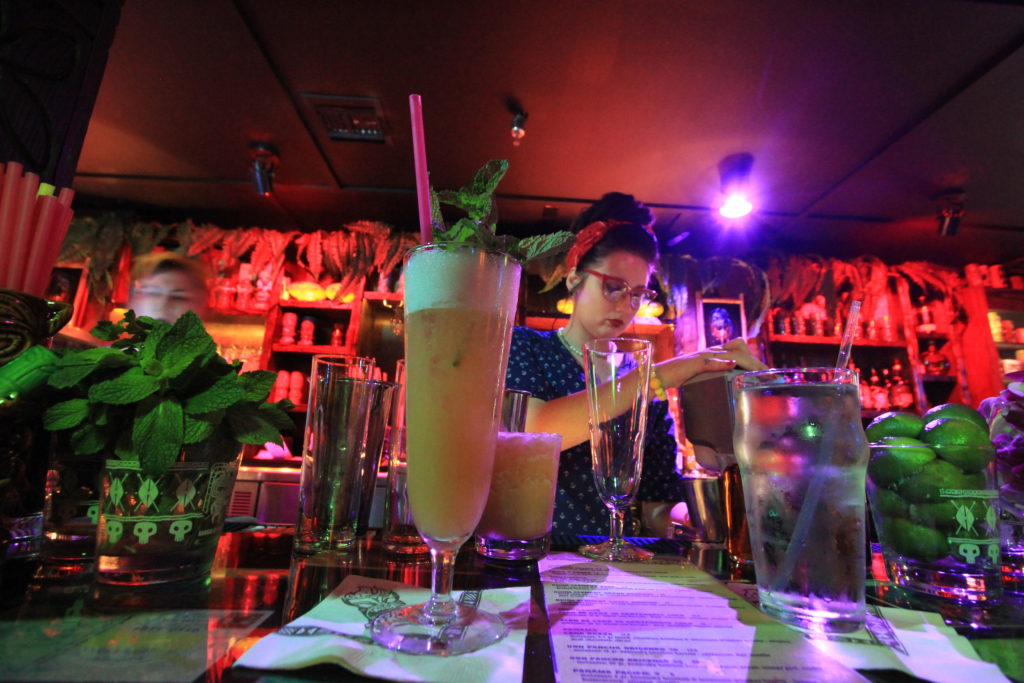 You can get your drink served in one of four Tiki mug designs to take home with you for an extra $10.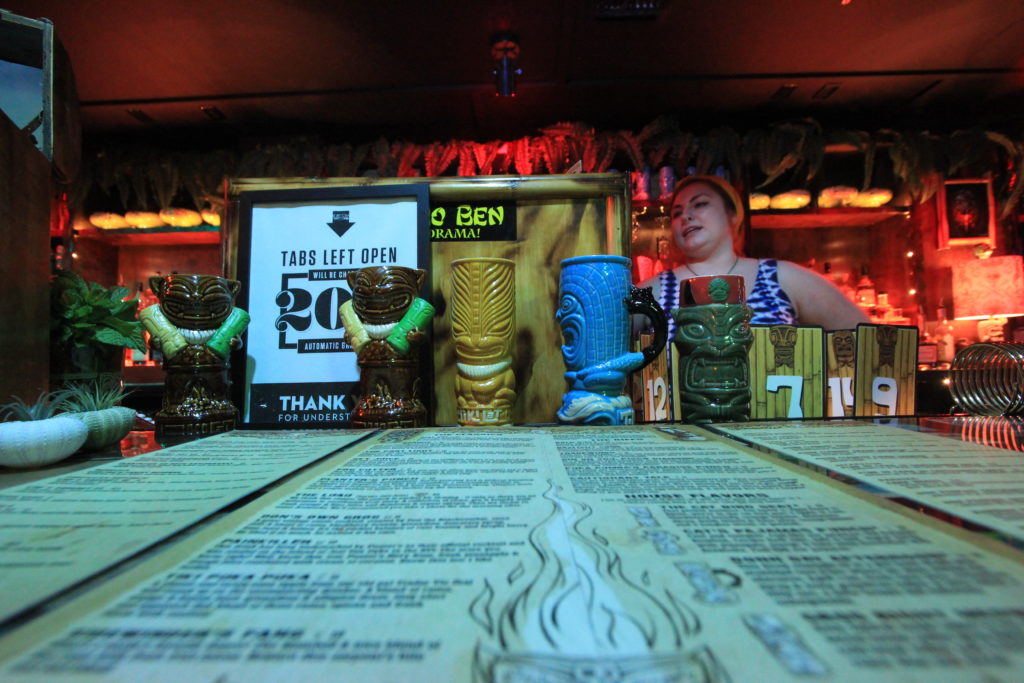 Besides the drink menu, they have probably the largest rum selection in Kansas City, which includes a couple bottles of Black Tot ($125 for a 2-oz. pour!).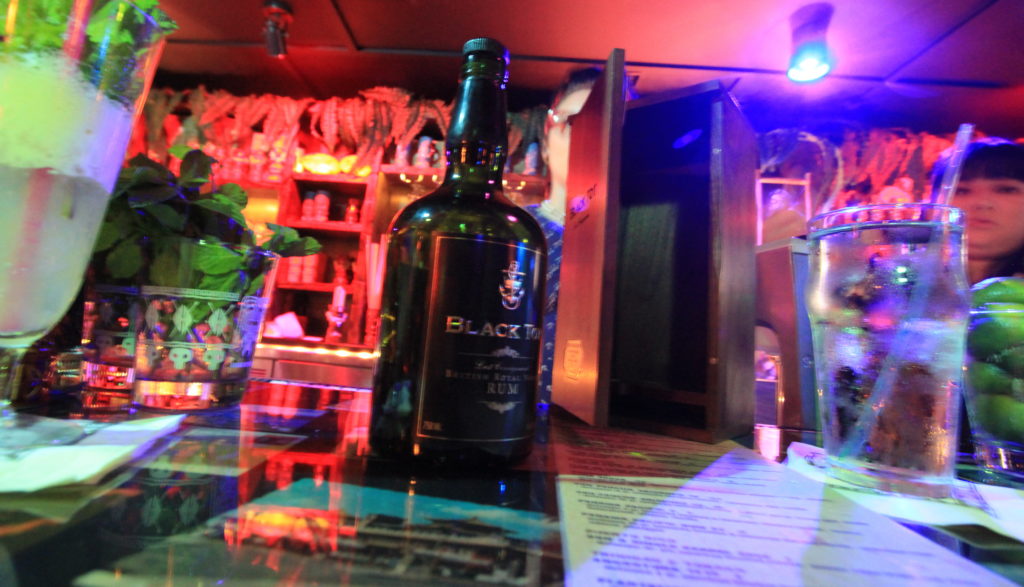 TikiCat invites different DJs on different nights each with their own specialty genres of music. Tonight they had a DJ from a local radio station playing a nice mix of rockabilly and surf music.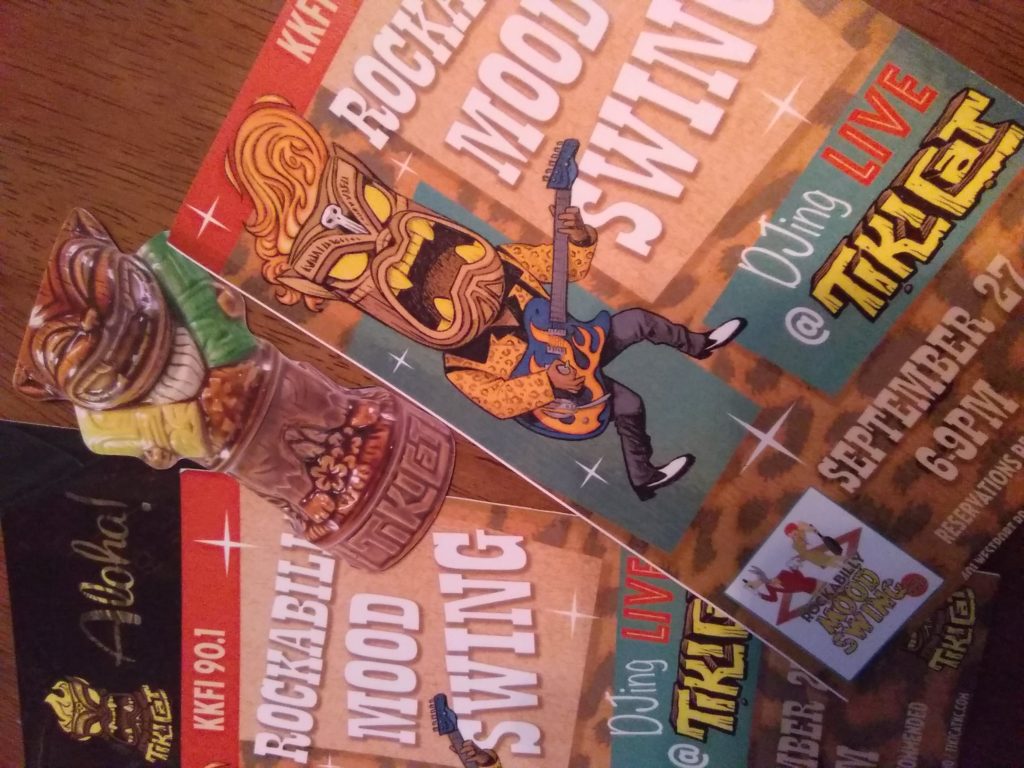 My stay here outlasted the DJ and the soundtrack became the house go-go mix which was a tasty blend of exotica, rumba, Cuban, Trinidadian, old-school Polynesia lightly peppered with punk, and an occasional Kansas City blues tune.
TikiCat is a very welcoming space…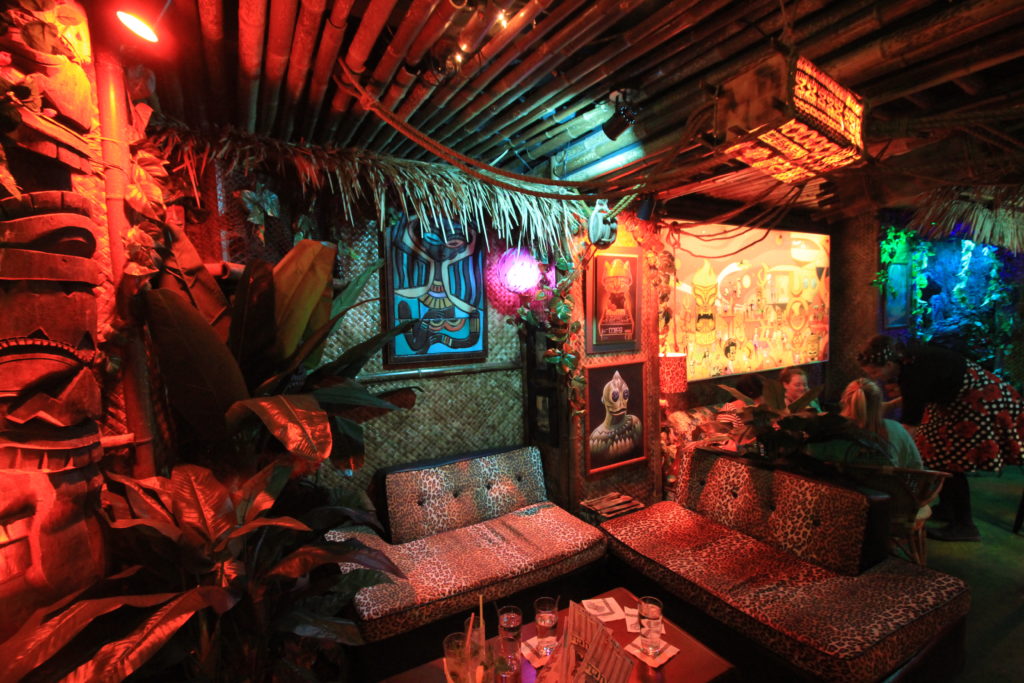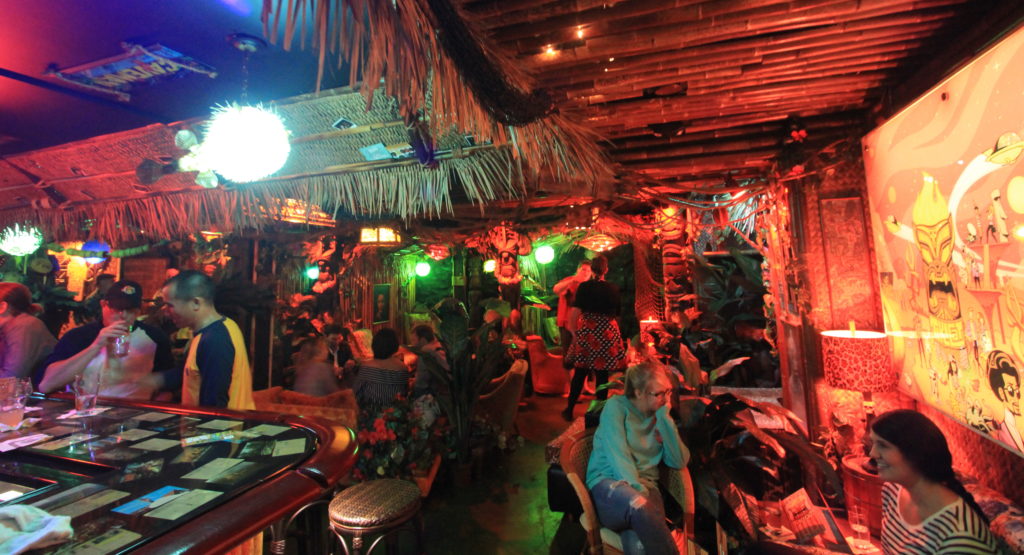 With several semi-private "coves" to lounge in…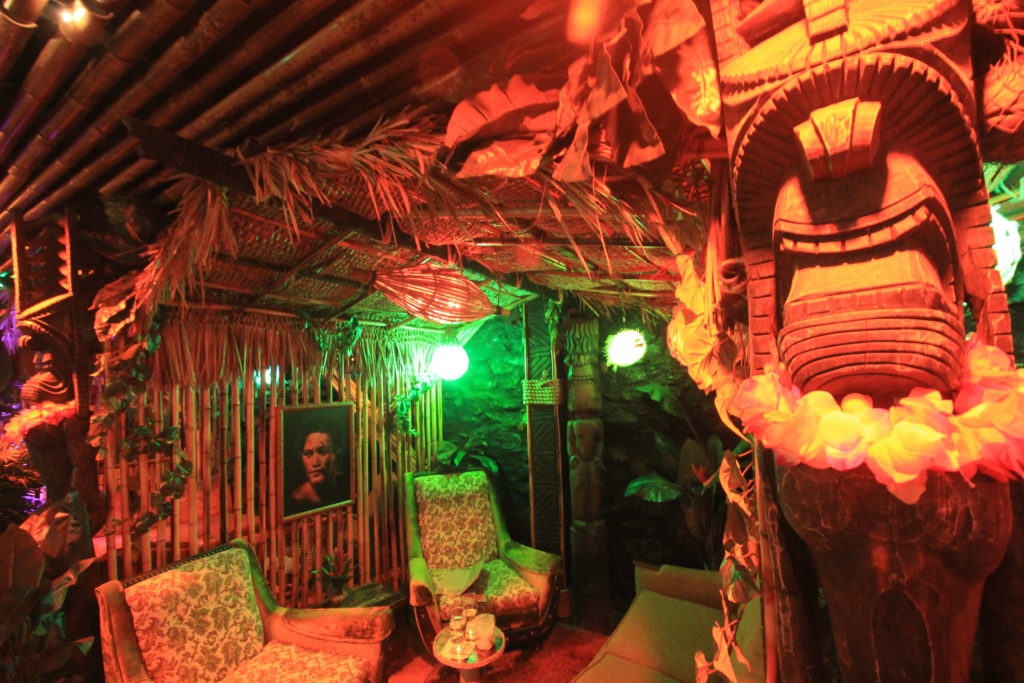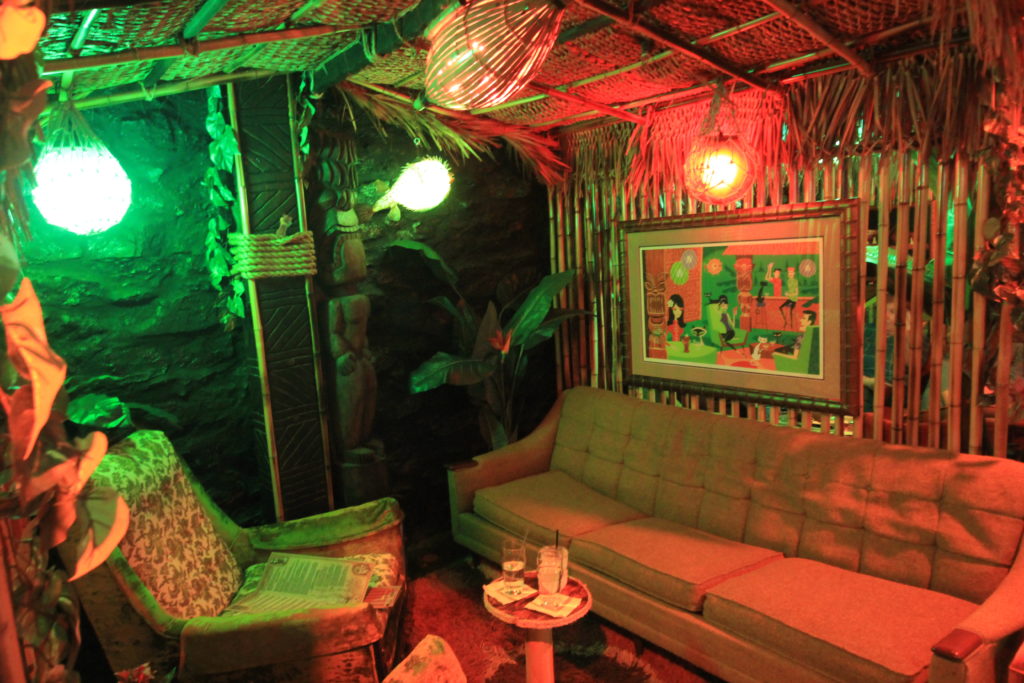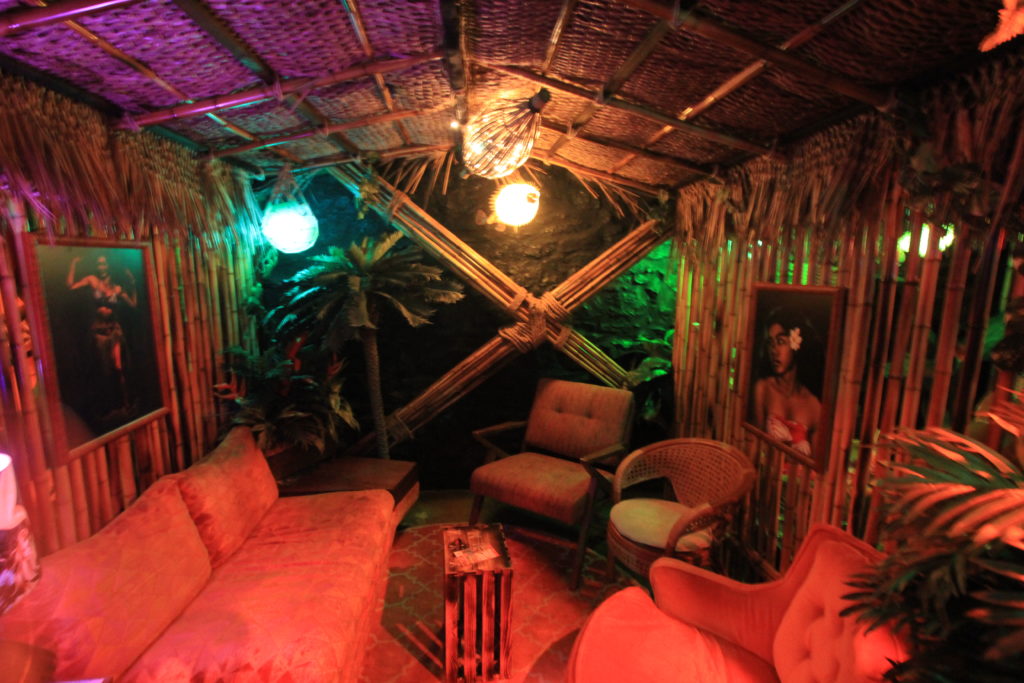 There is also a three-tiered waterfall…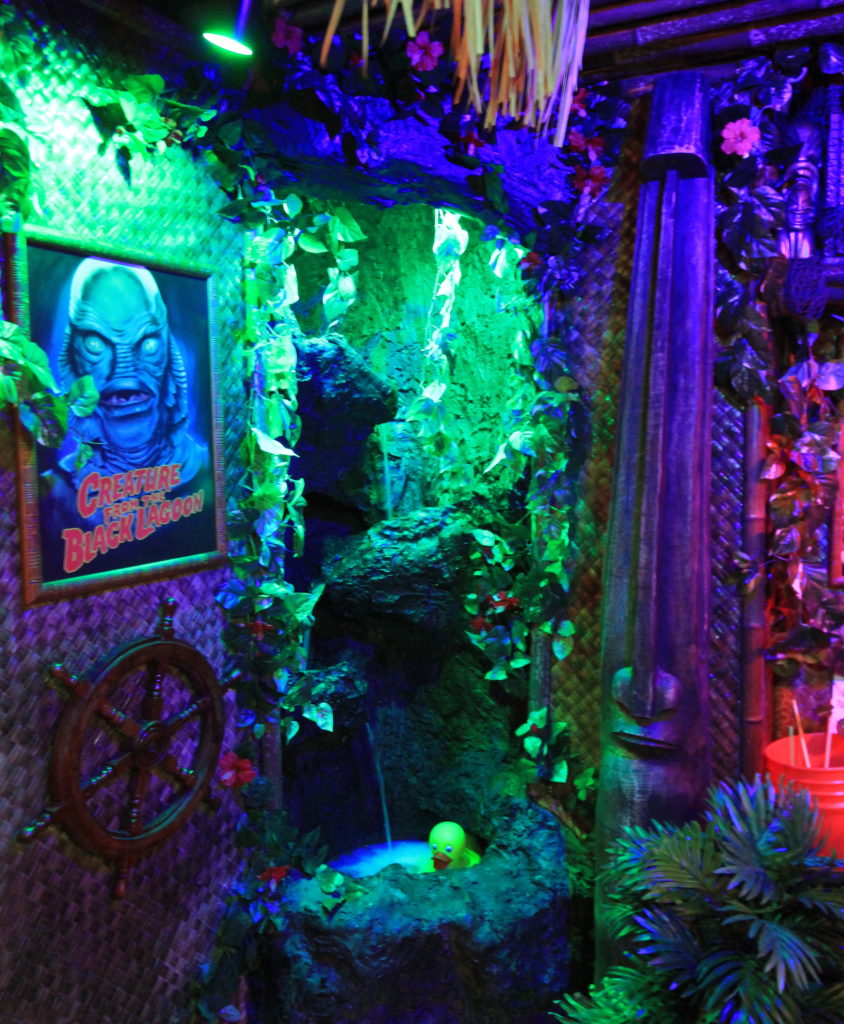 TikiCat's drink menu has six signature Tiki drinks, the likes of which you'll never find anywhere else."Puka Puka Paradise Punch" is light and bright, even though it's strong and long in the alcohol department.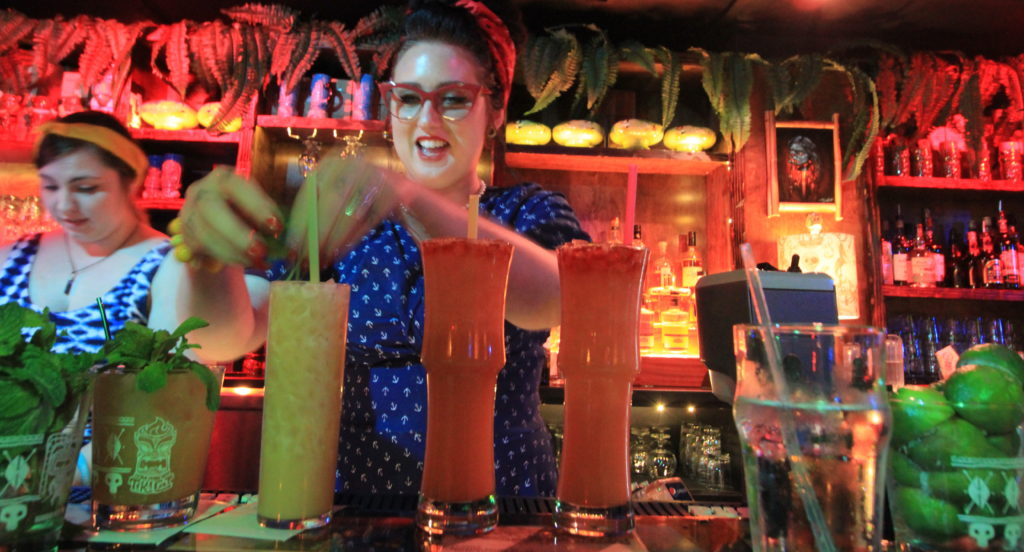 Although I didn't see it mentioned on the menu, all of their Tiki drinks can be ordered sans-alcohol.
My next drink was "A Cautionary Tale," a signature cocktail authored by Mai-ven (pronounced "mayven") Katikii who was one of several bartenders that evening.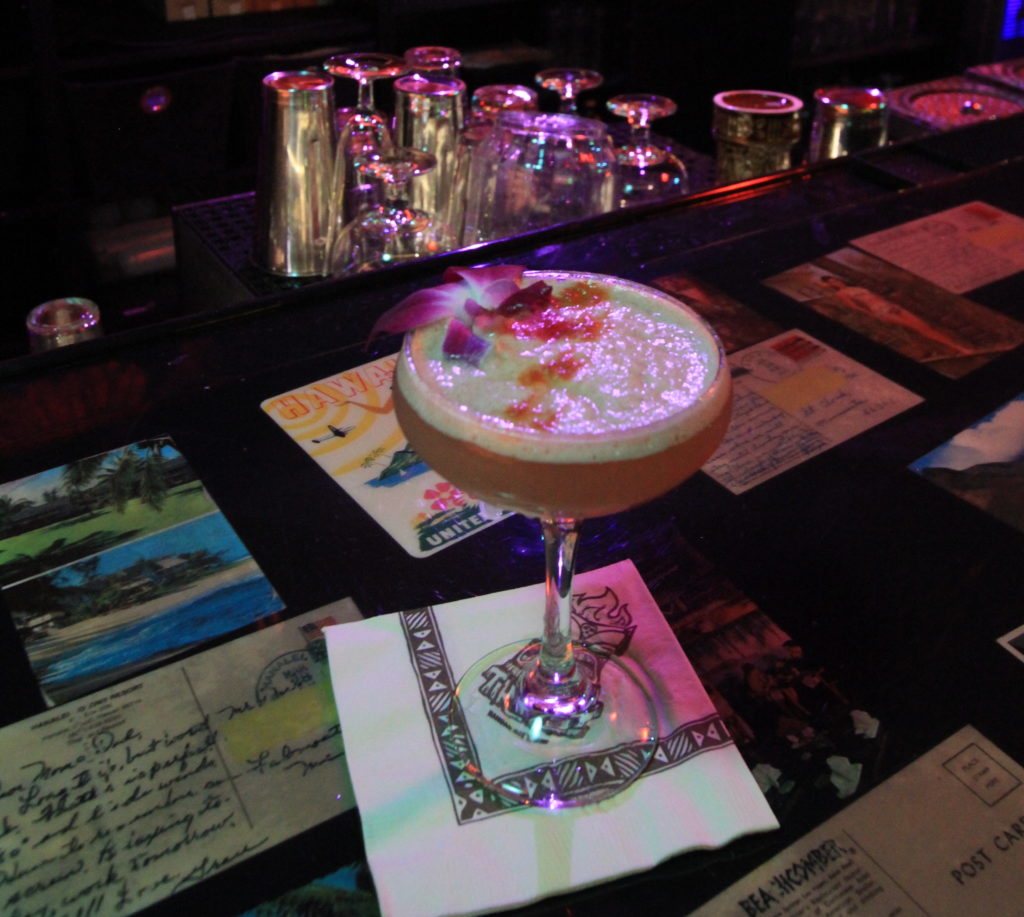 So not only was I served an excellently balanced and complex Tiki beverage with gorgeous presentation, it was made and served by the skilled bartender who invented it!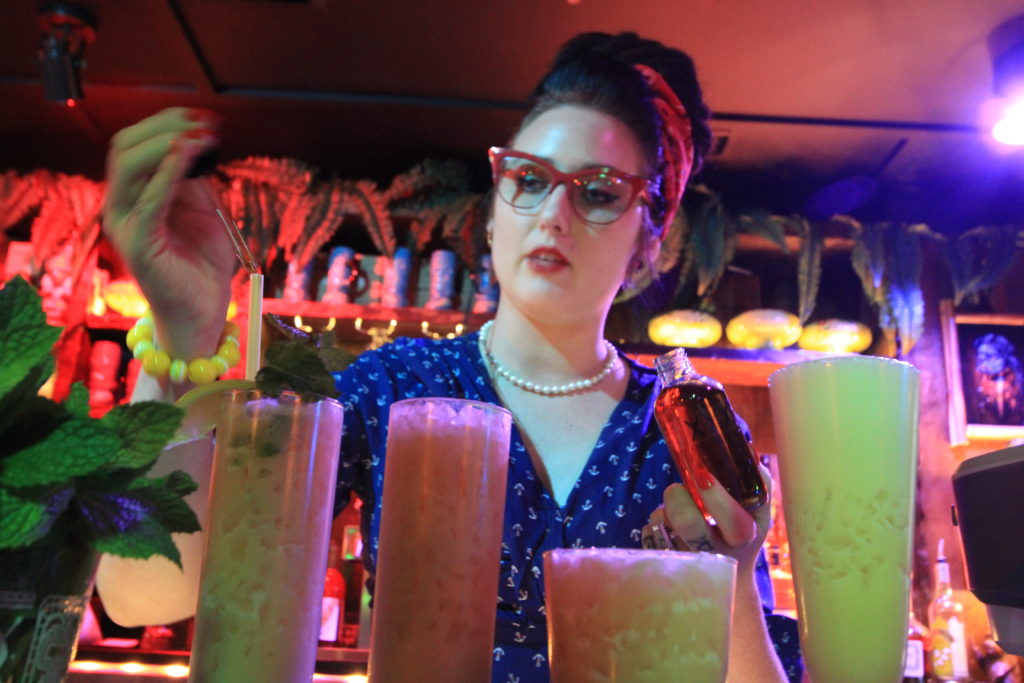 Thank you Mai-ven!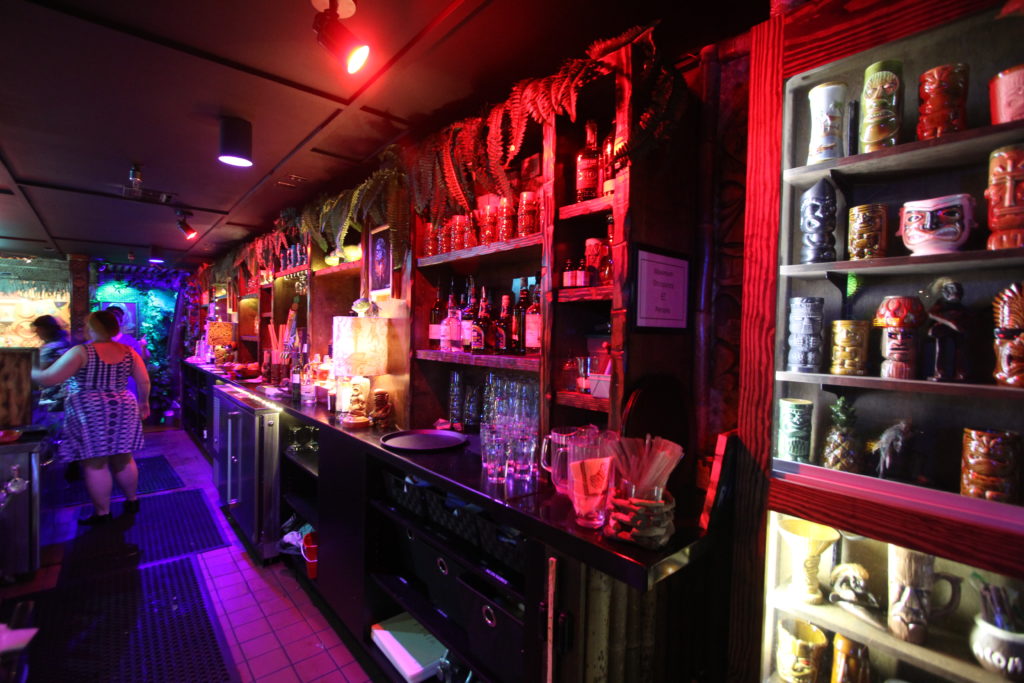 TikiCat is sublime!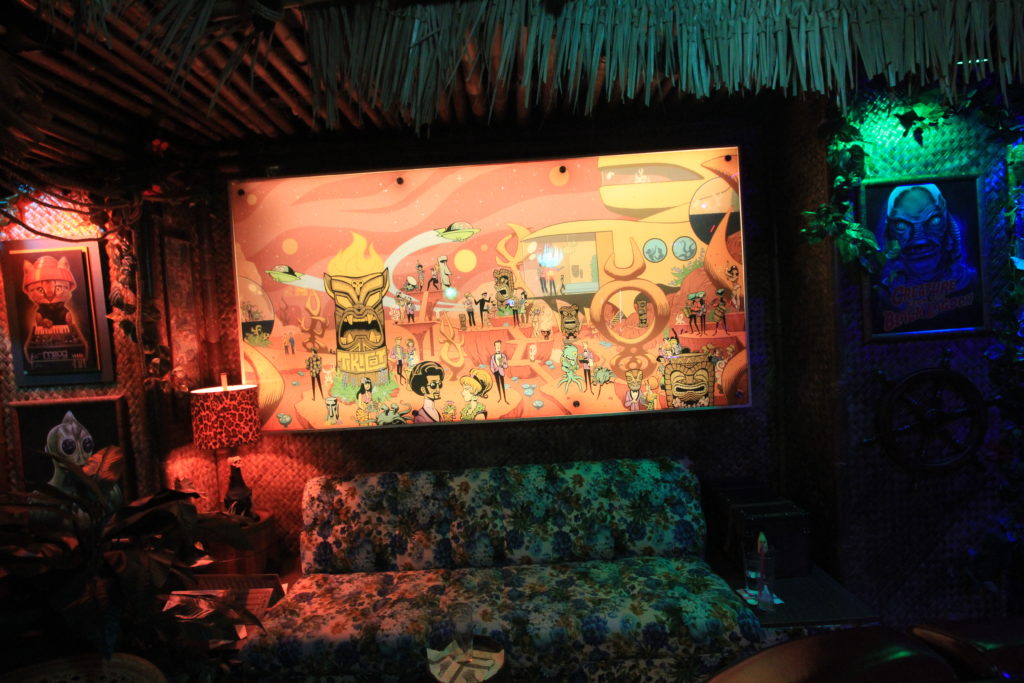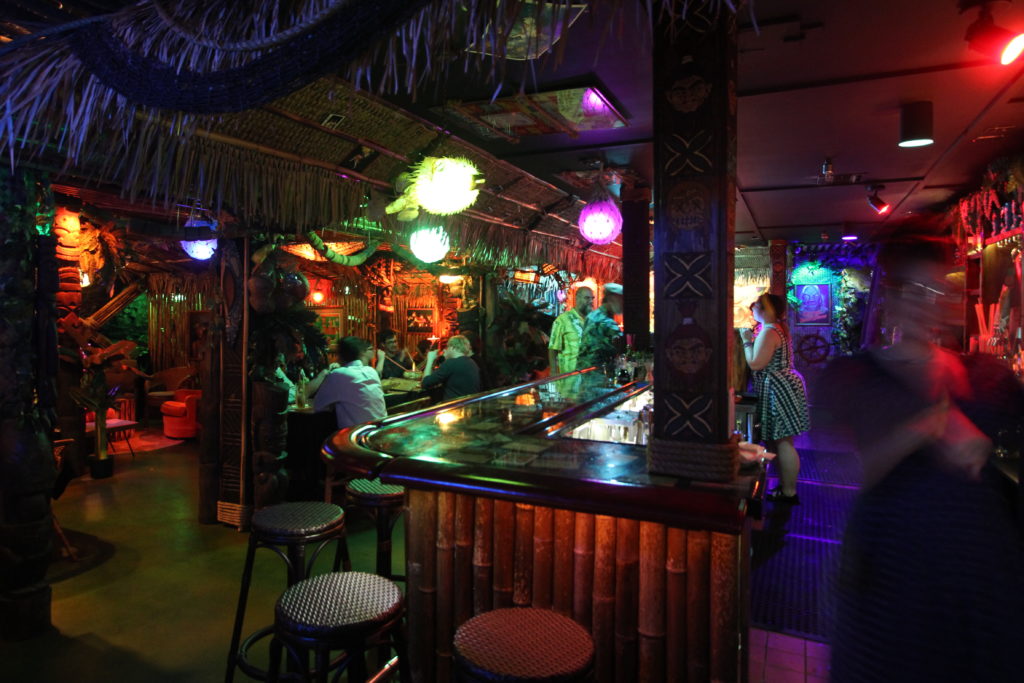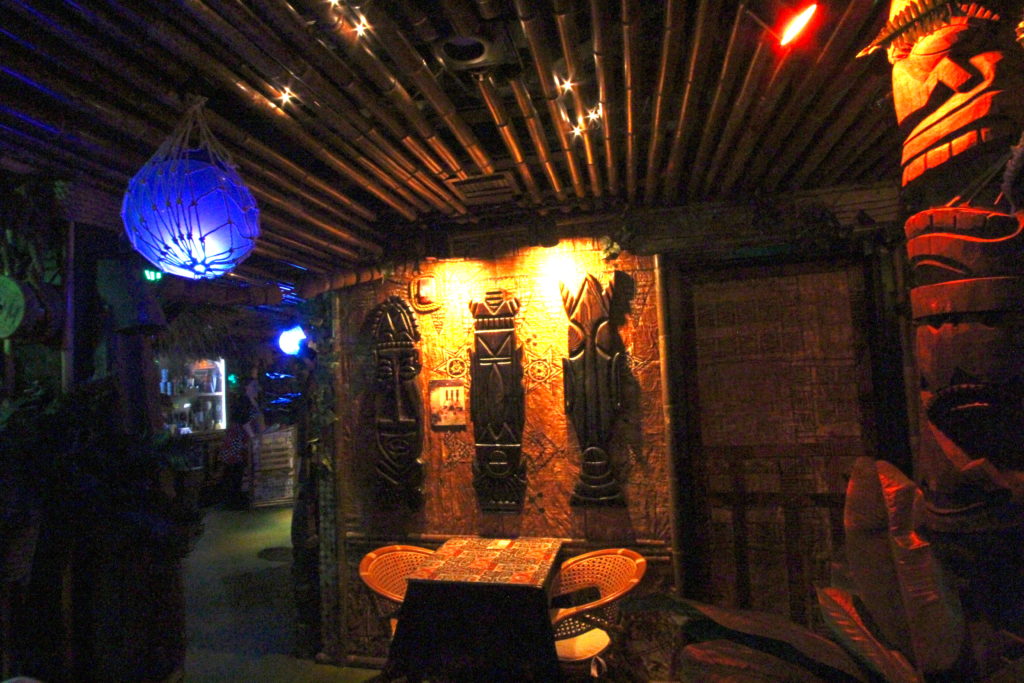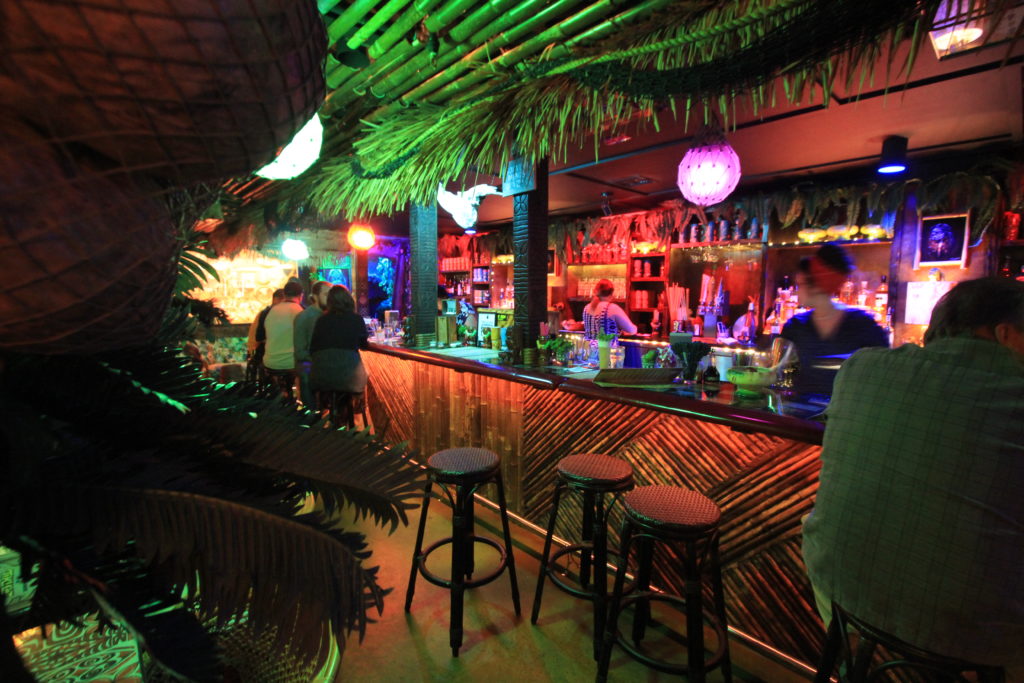 And captures tiki magic effortlessly.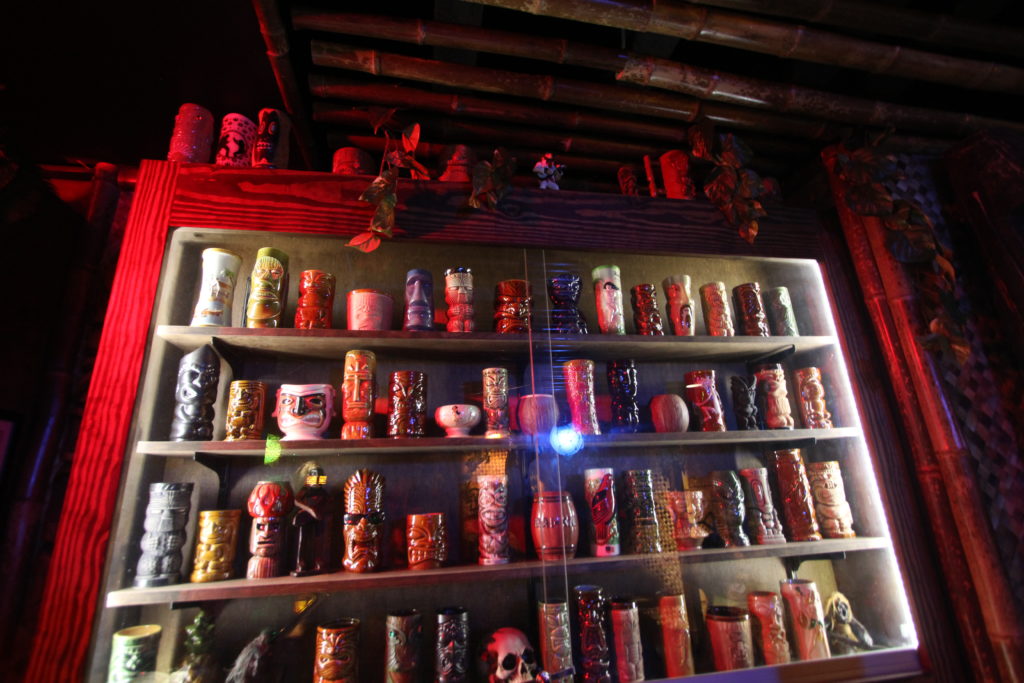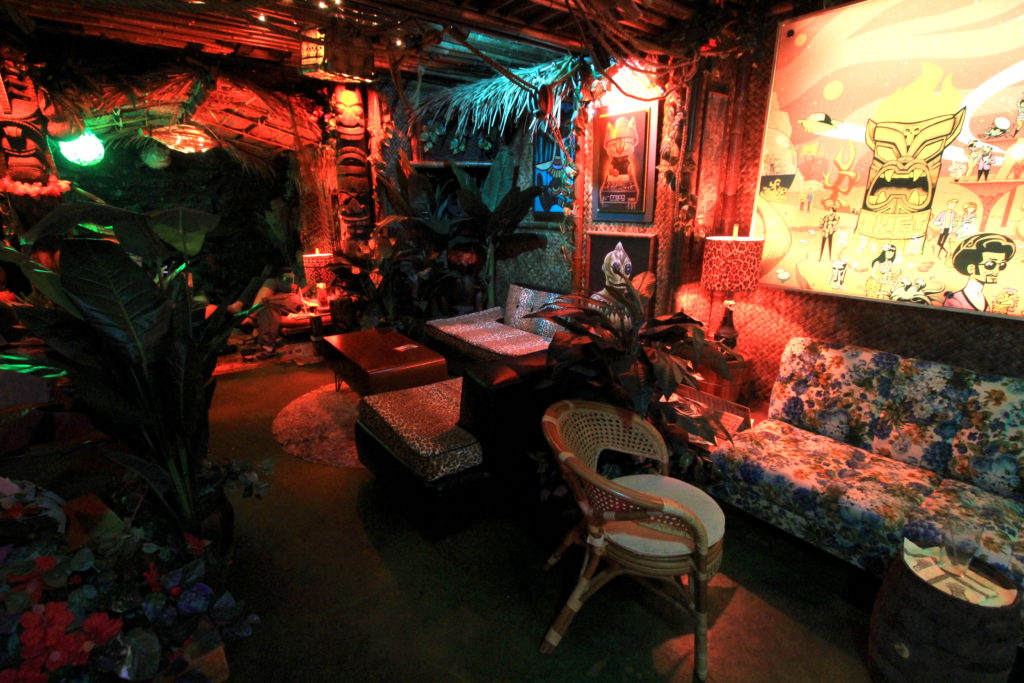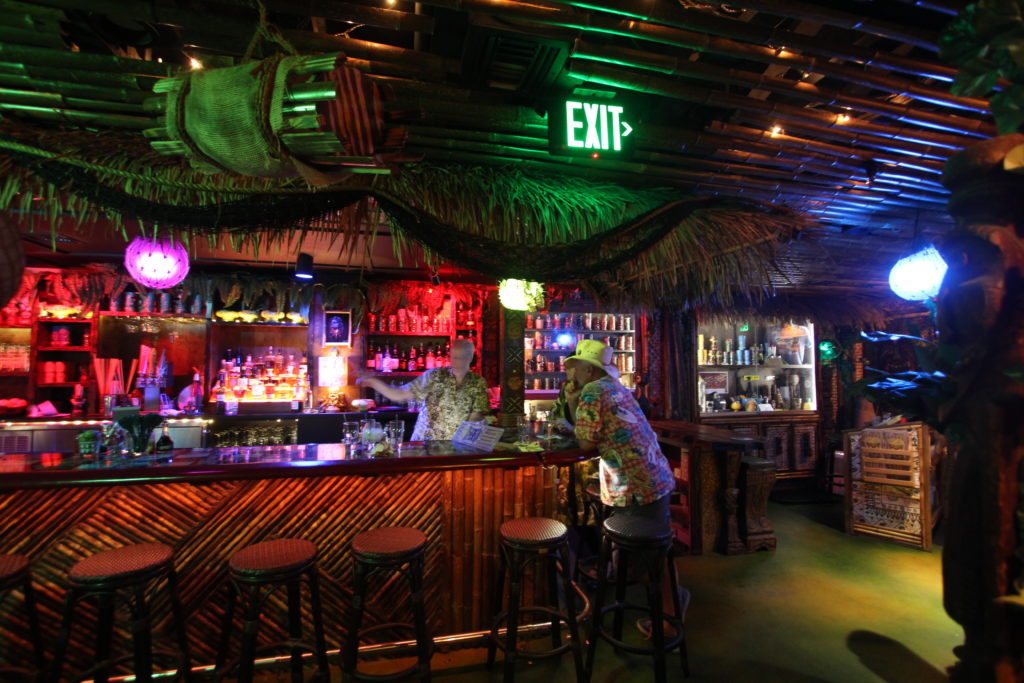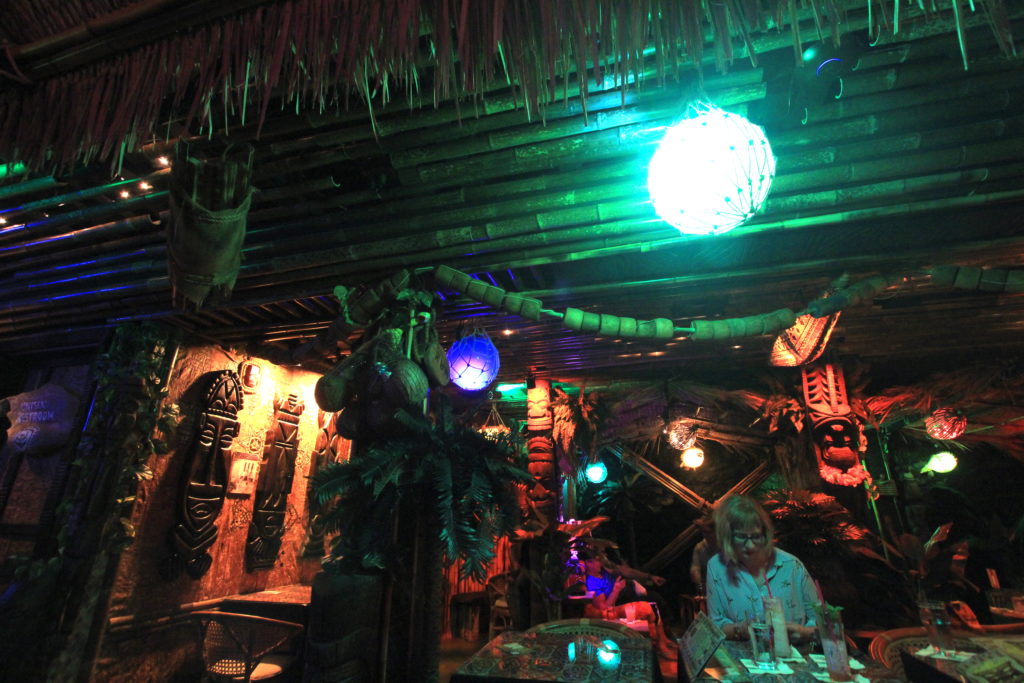 My visit wouldn't be complete without a sit-down chat w/ TikiCat himself…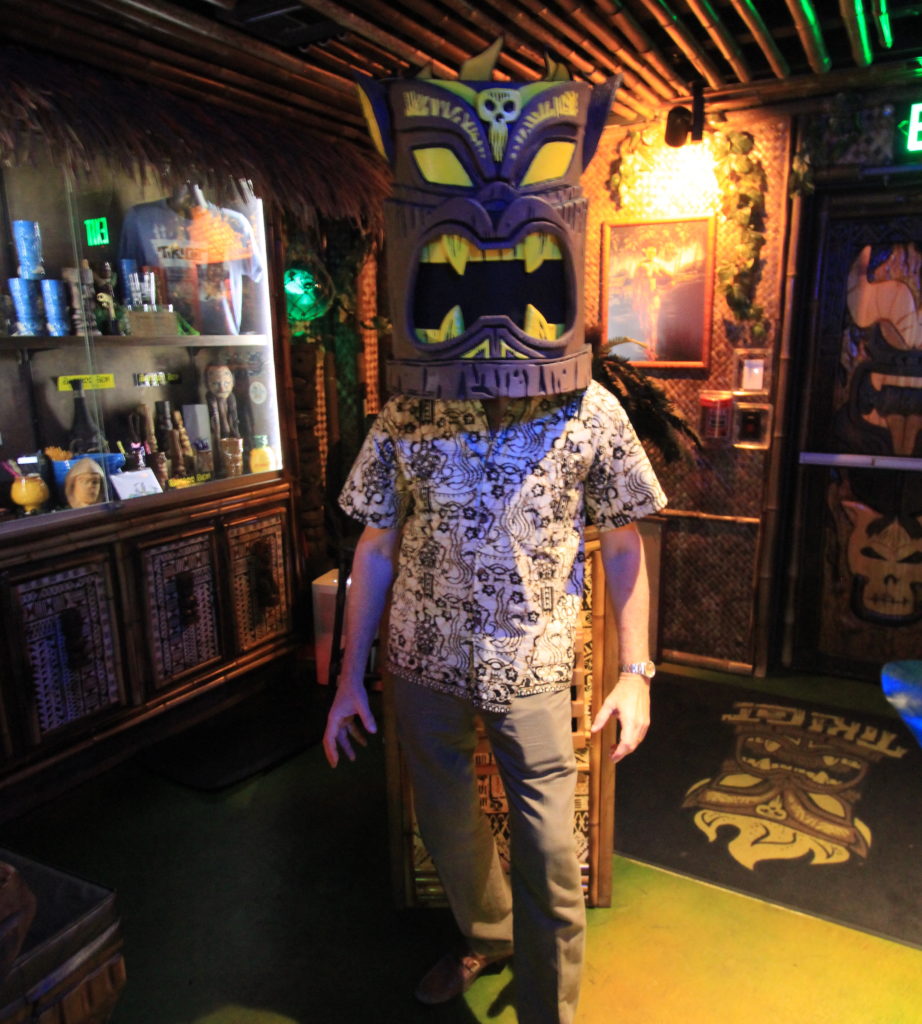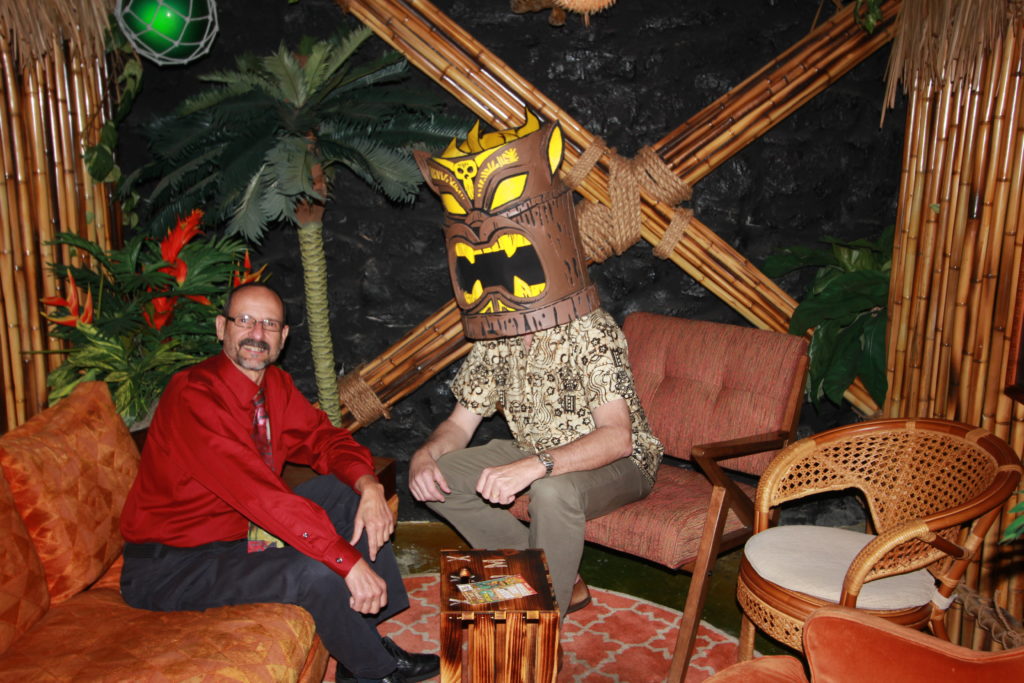 Cheers!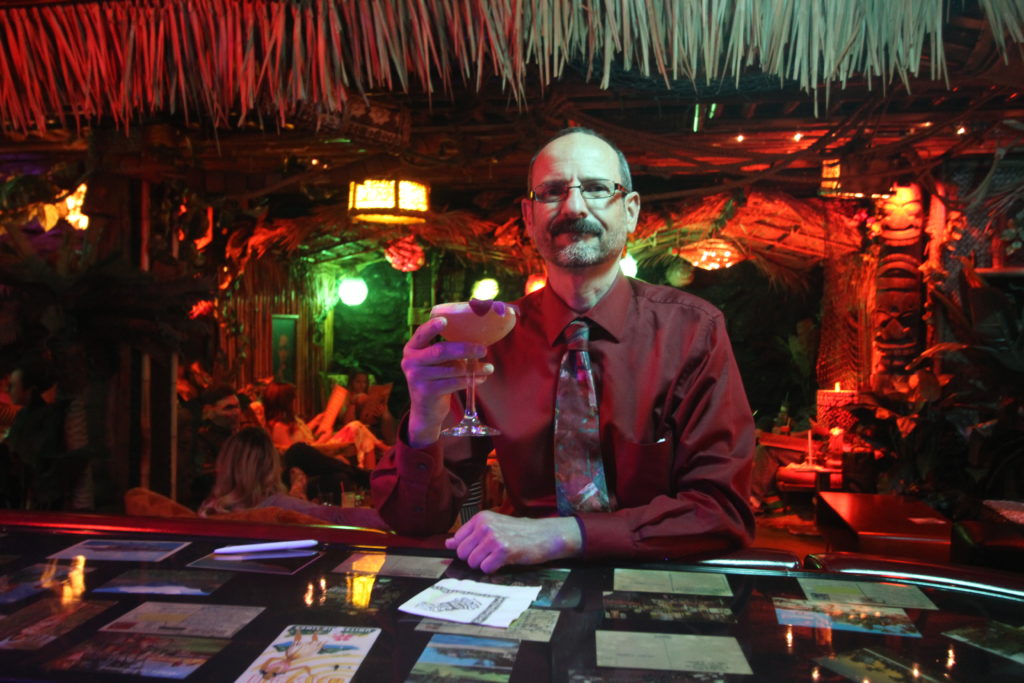 Here is TikiCat's website.