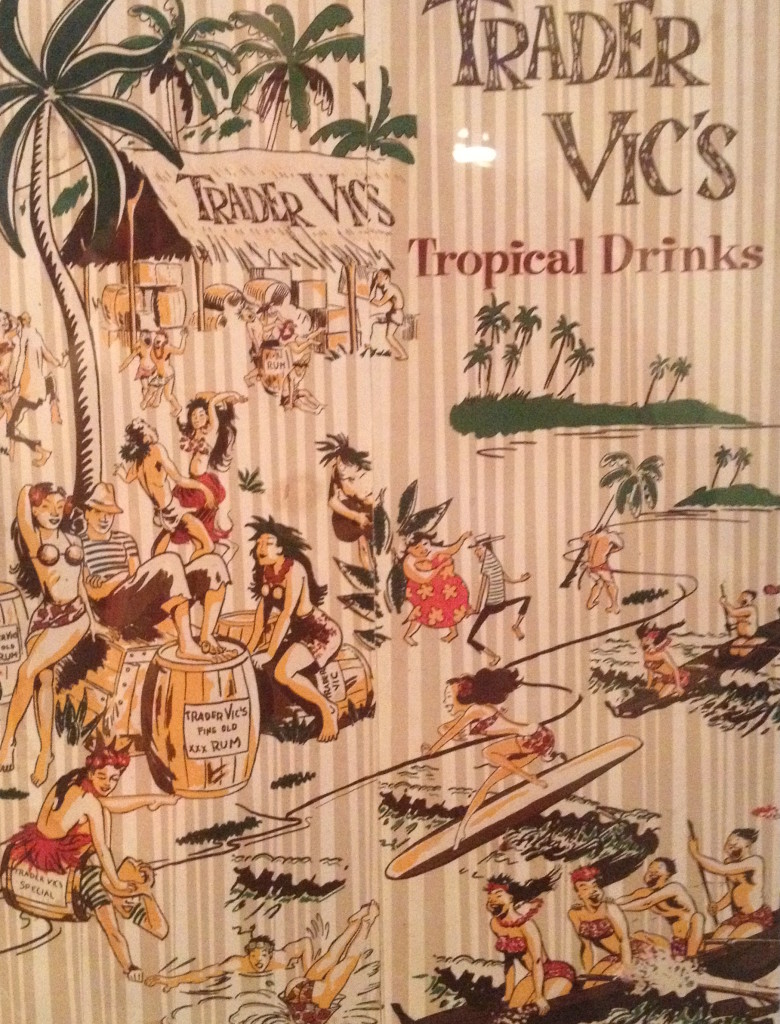 Today is Tuesday March 15. I saw the news that Trader Vic's in Portland OR had a fire and it's looking like they won't be reopening. This is very sad news…
I was actually down in Portland last weekend to do some "research". Research meaning go to Portland's Tiki bars, take some pictures, talk to the bartenders and drink some Tiki Drinks. Portland has three Tiki Bars: The Alibi, Hale Pele and Trader Vic's.
I already hit up Hale Pele on Friday and had a great time. It was Saturday afternoon and I was on my way to Trader Vic's in The Pearl District. I went and checked their website to see when they open. On the main page they had a message saying that there was a fire and they are closed temporarily. The message did mention that they were planning to make the repairs needed and hopefully open soon. I was bummed but not heartbroken. I was really looking forward to getting the Mai Tai Sampler….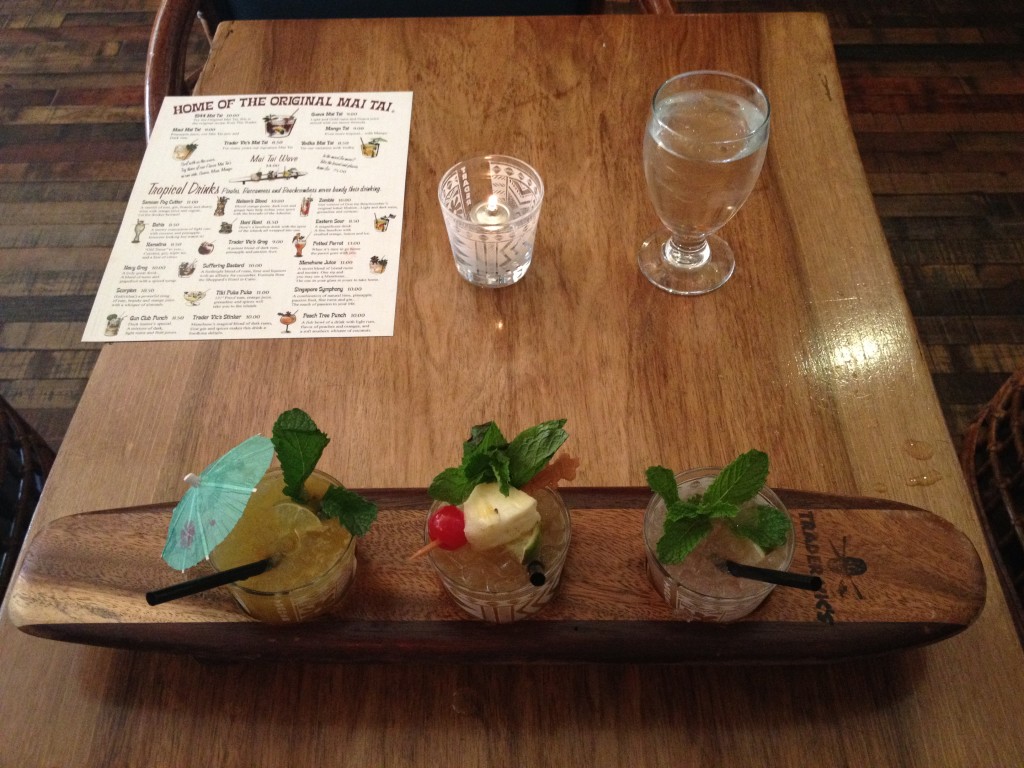 But hey, I can get one the next time I come down to Portland, Right?
Wrong…
I read the news article in Willamette Week that most likely Trader Vic's will not be reopening. But, they are going to get money from their insurance, right? Yes but the article goes on the say that Trader Vic's hasn't been doing too well. In fact it looks like they have been taking a loss for sometime. Reading that news was a big wake up call to me.
What I realized instantly is how fragile a Tiki bar or any bar for that matter is. They could be open today, shut down tomorrow. The place could burn down like Trader Vic's. It may seem like a bar is doing well but the overhead or rent may be so much that a place could barely be getting by. Anything could close down something that is really special to us all.
Most cities may have hundreds or in the case of Los Angeles or New York City, thousands of bars to choose from. If one shuts down, just go down the block. There will be another bar ready to serve you.
But Tiki Bars are not the same as other bars. Most cities may only have one or two. I guess where I'm going with this post is support your favorite Tiki Bar! Go out and take your friends with you! Show them why Tiki Bars are cool. Have them try new drinks. Order them something other than Pina Coladas or Blue Hawaiians. I honestly believe if you introduce people to good Tiki Bars, no, Great Tiki Bars, they will be hooked! Just like you and me! –Ray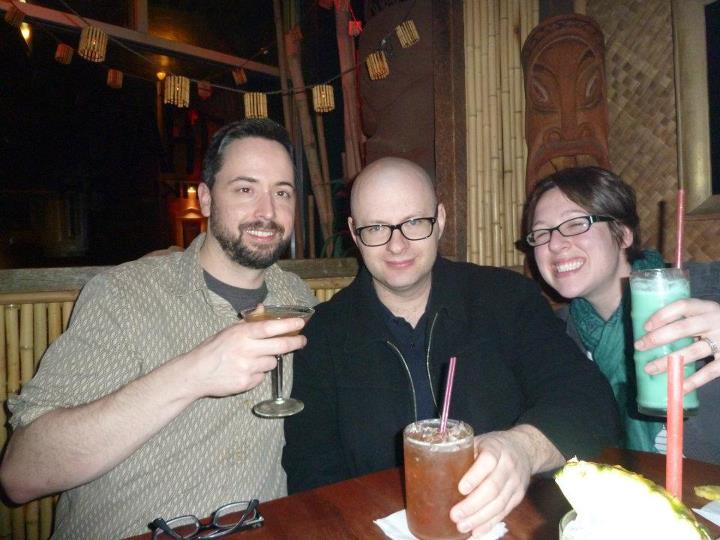 P.S. As it stands right now, there is only two Trader Vic's in America. One in Emeryville CA and one in Atlanta GA. Please head out to either of these locations and give them your support!
Here is the link to Trader Vic's website.