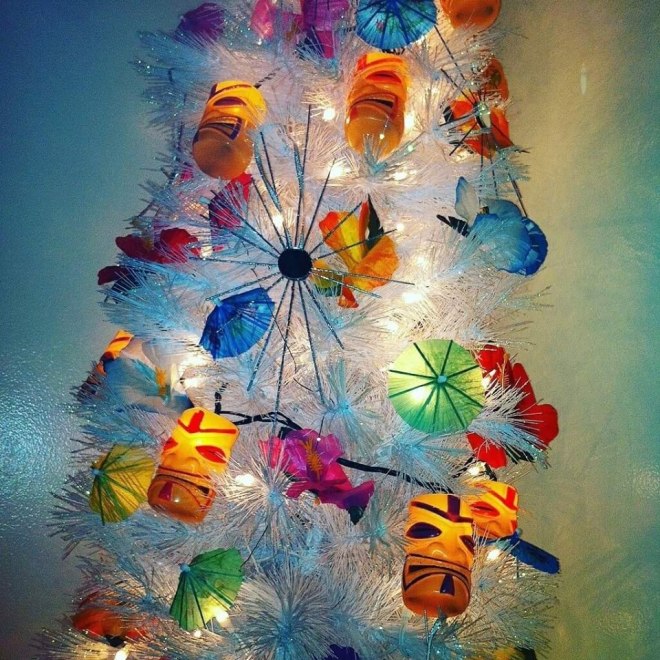 Back in the early fall of 2015, my very good friends Christina, Tom, and I were sitting around thinking about having a Christmas party. The question was, what type of Christmas party to have? I had an idea and I'm pretty sure you all can guess what it was: a Tiki Christmas party!
Right off the bat, Tom got to work on building a bar. He designed it so it would fit in between the entrance to the kitchen from the living room. This way, people could be in the living room and the bar would be right there for them to order drinks.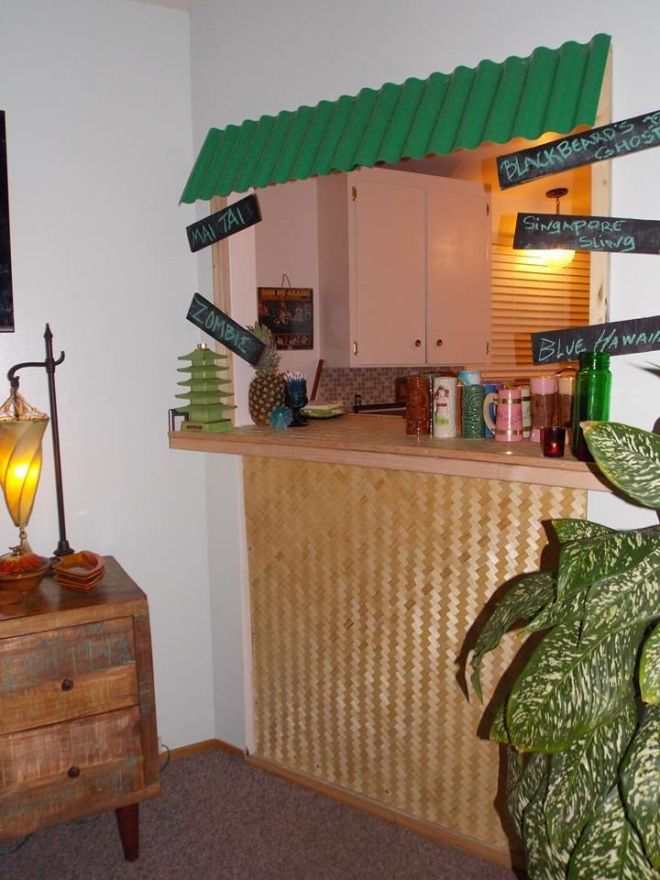 Since I know a thing or two about making Tiki drinks, I volunteered my services as Bartender…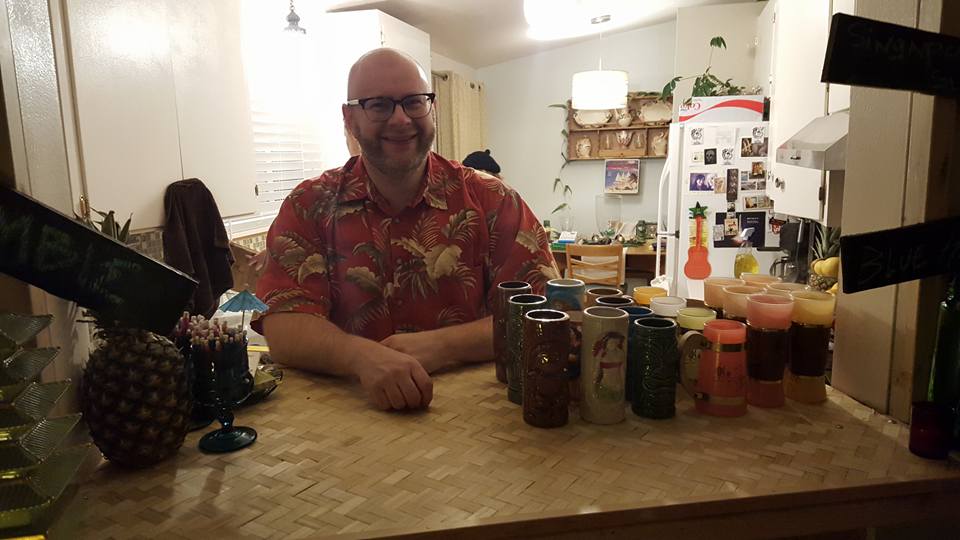 Christina got to work on decorating the house. She started about a week before the party, so it was really cool to come to the house and chill out in a Tiki-ized home for a couple days!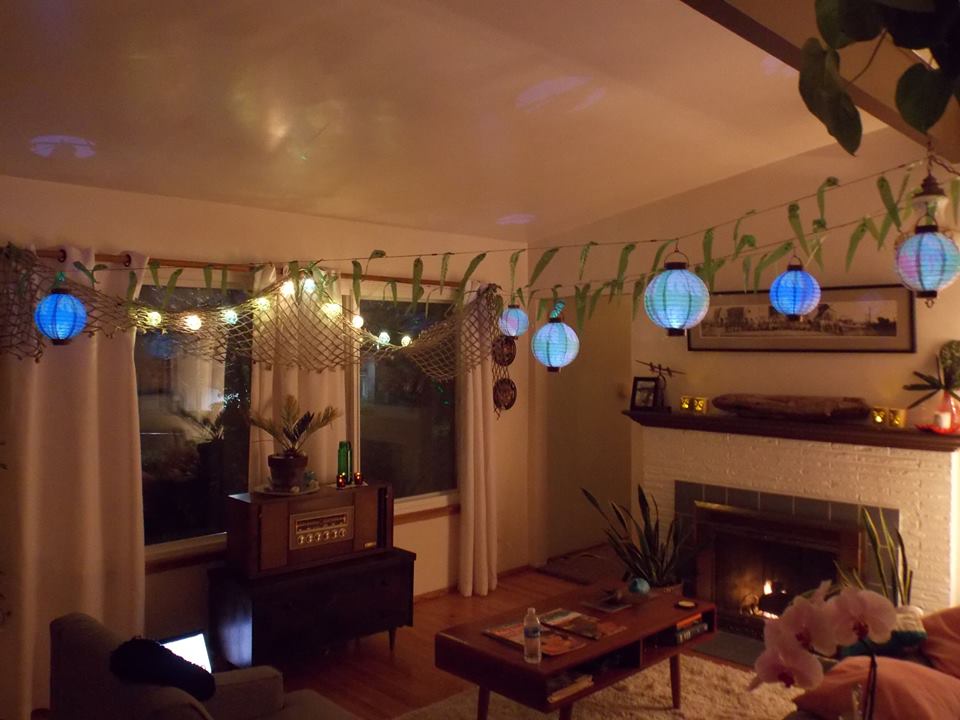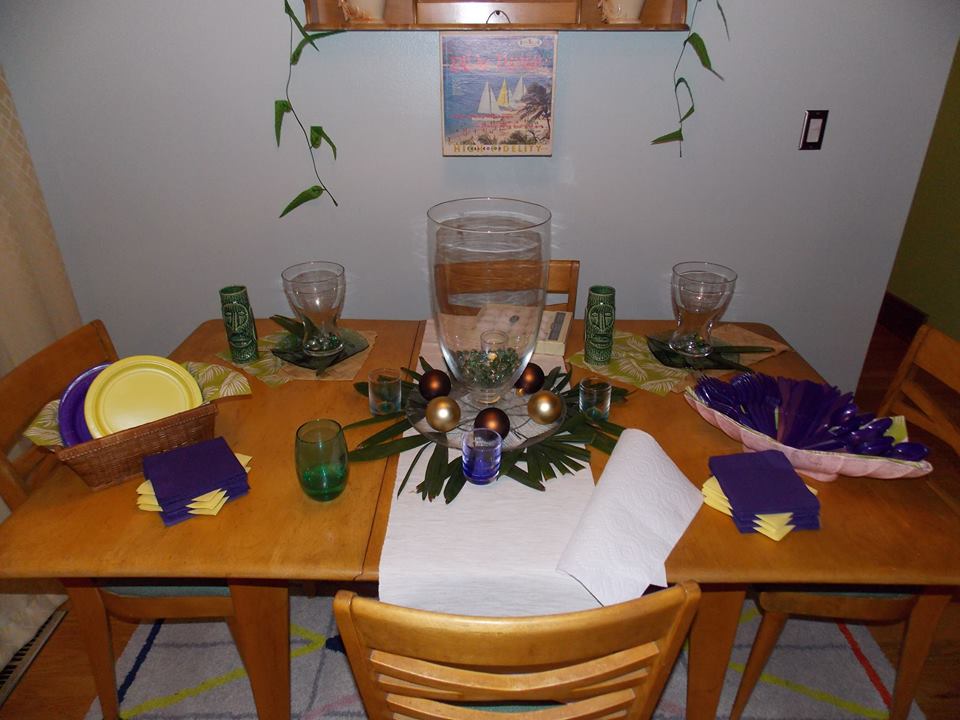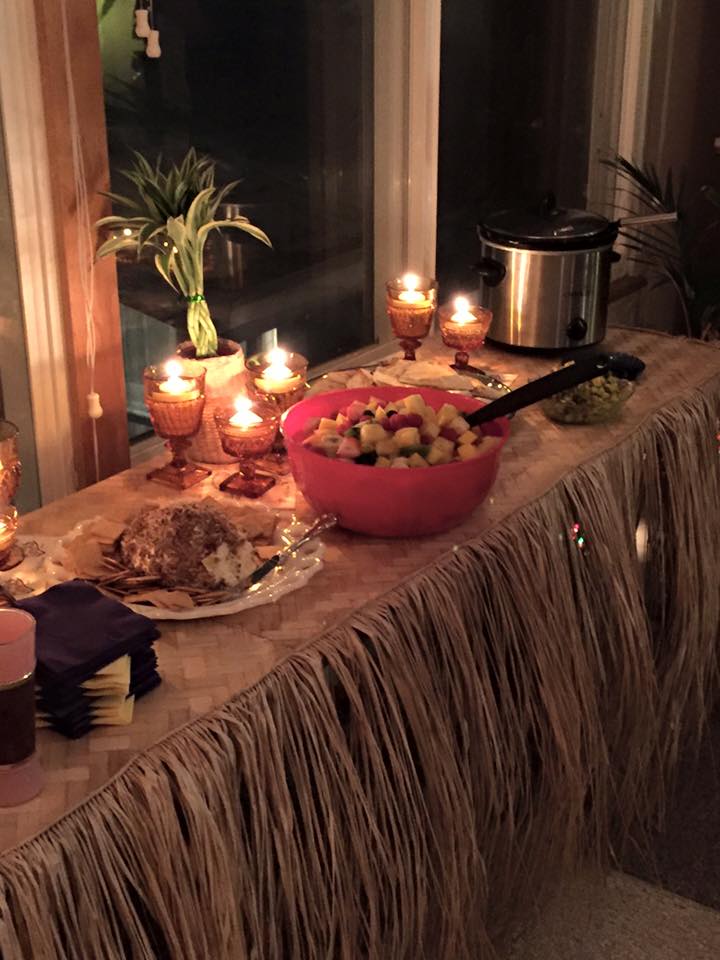 Oh, by the way: this is Christina and Tom…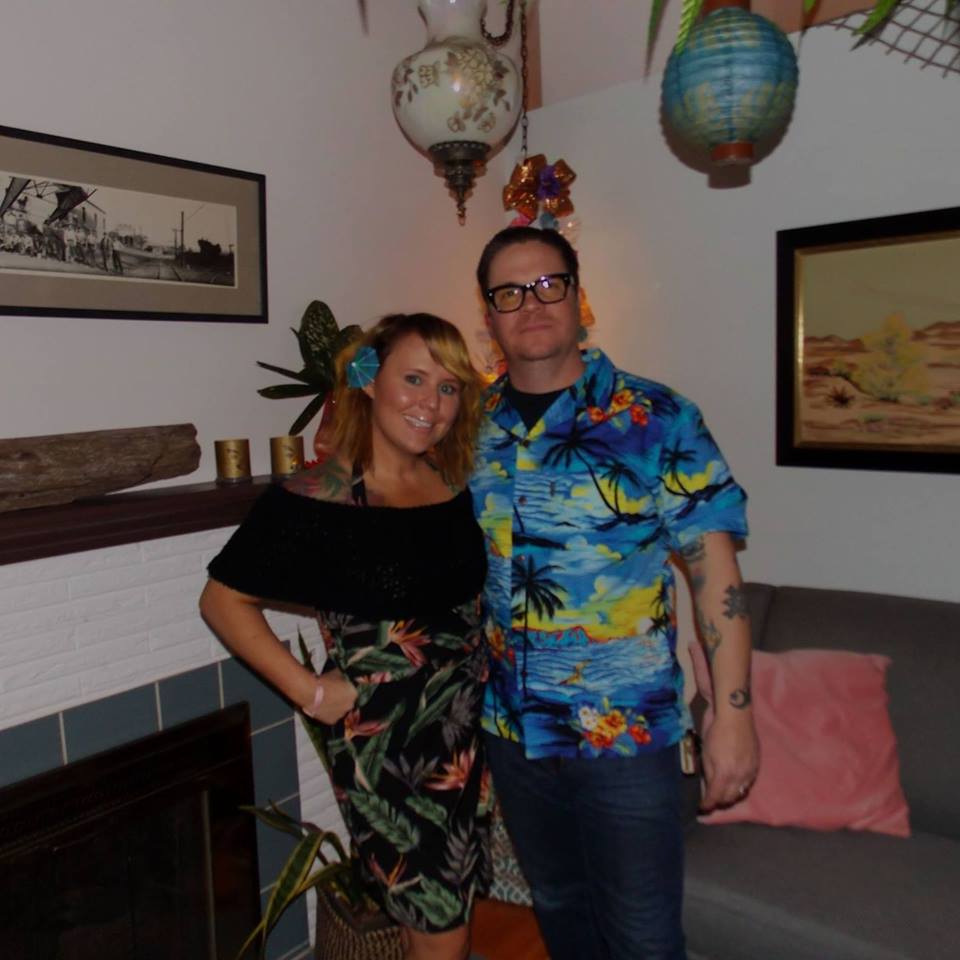 Throughout the week, we had little Tiki tasting parties to see what drinks would be best for the party. Needless to say, we went through quite a few bottles of rum…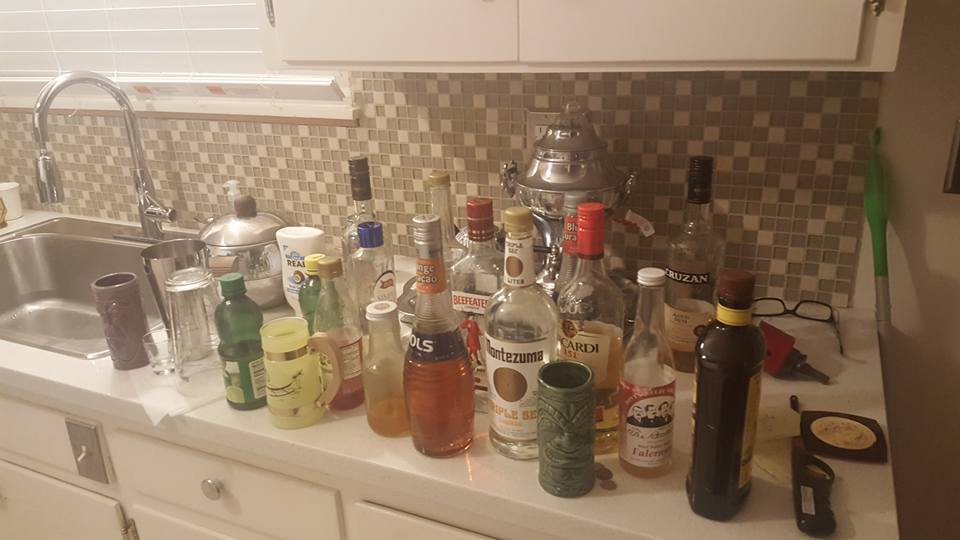 We decided on Mai Tai, Zombie, Blue Hawaiian, Singapore Sling, and Blackbeard's Ghost.
Christina's cousins Jamie and Christine came up from California to help set up and make food. I made us all a Zombie each to get us in the mood for the party. This is a picture of all of us right before the guests started to arrive…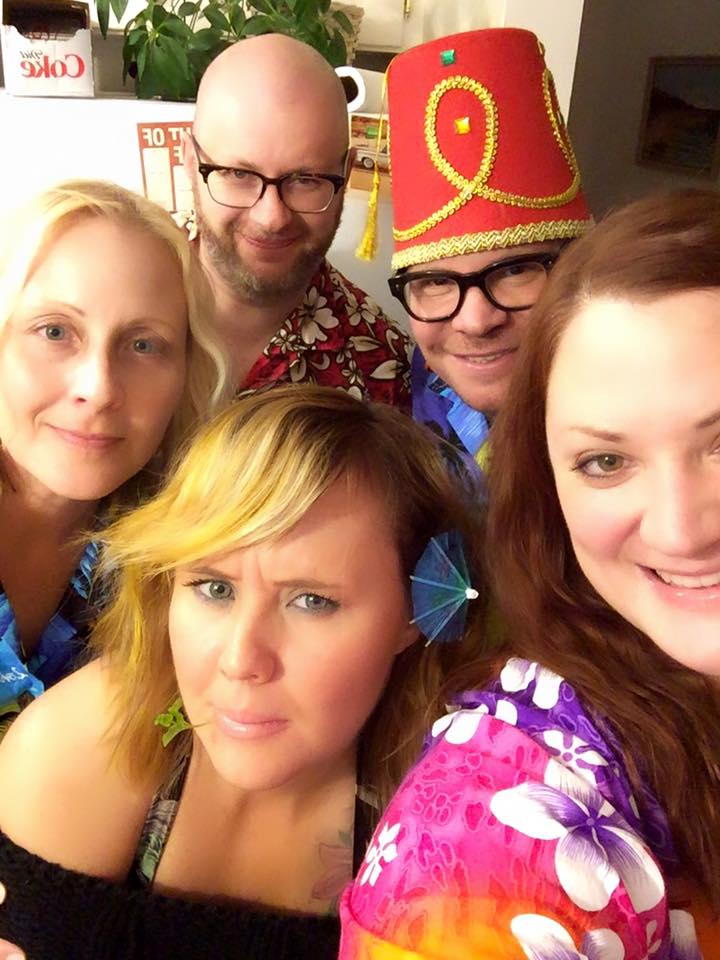 This was the outside entrance to the house, complete with Tiki torches and pink flamingos. There was no need to guess if you were at the right house!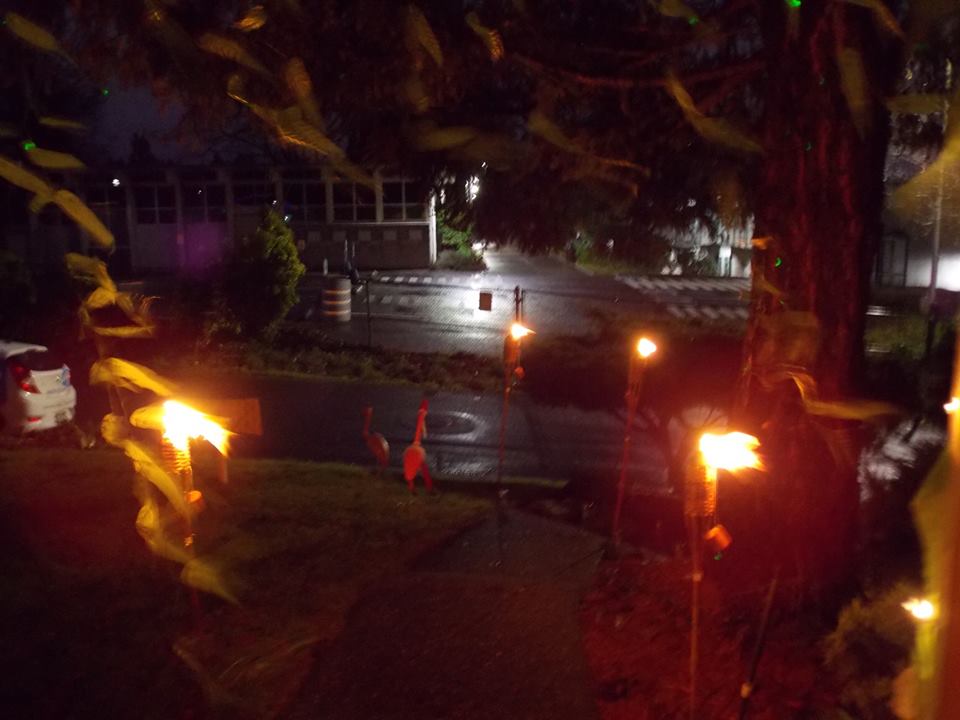 Of course the party was a big success! About 40 people showed up. Everyone had a great time. The cocktails were good. The food was great! And most importantly, we all got to forget that we are in rainy Seattle—at least for the evening.
Epilogue
There was no rush to take down the decorations or the bar. So for the next month, Christina and Tom had a little Tiki oasis in their home. Every time I came over, they pulled out the rum and the Tiki mugs and put me to work making Tiki cocktails for them. I was more than happy to oblige.
CHRISTMAS PARTY…TIKI STYLE!