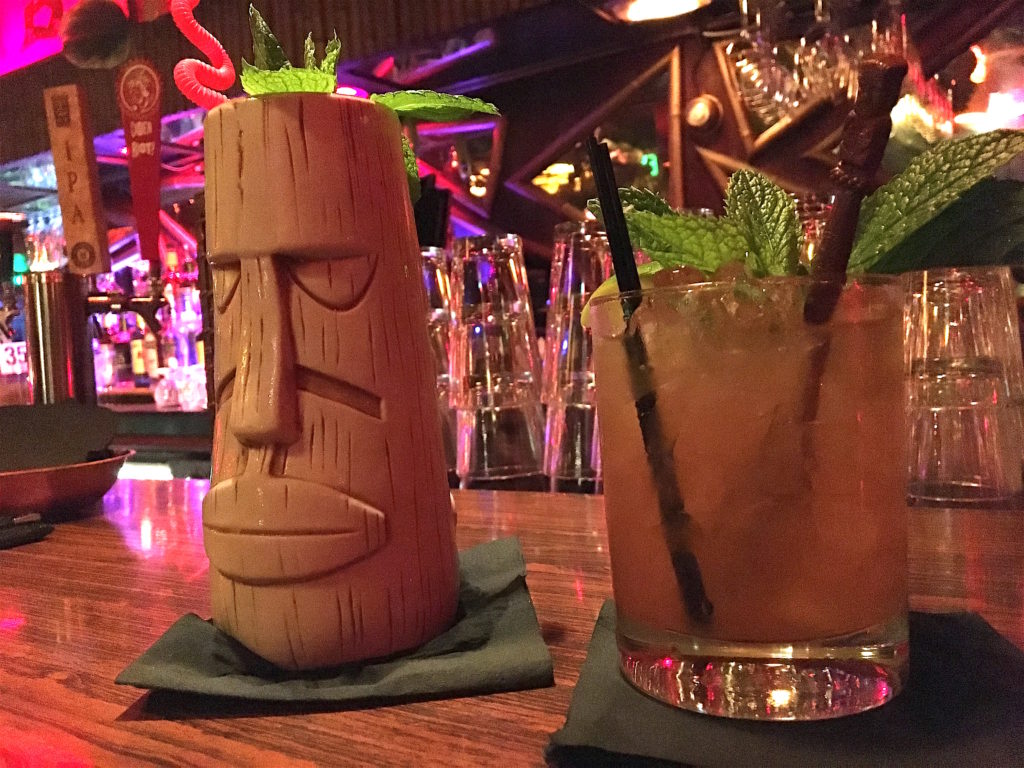 Let's talk about the Alibi in Portland, Oregon…
Most people who are familiar with the Alibi tend to have a love/hate relationship with this bar, myself included! Okay, "hate" may be too strong of a word. The word actually would be "disappointment."
The building itself has been around for a long time—the 1800's to be exact. In 1947, the place was taken over by a man named Roy Ell and he turned the place into the Alibi. The Alibi actually is one of the oldest Tiki bars in America and it's pretty much stayed the same over the years.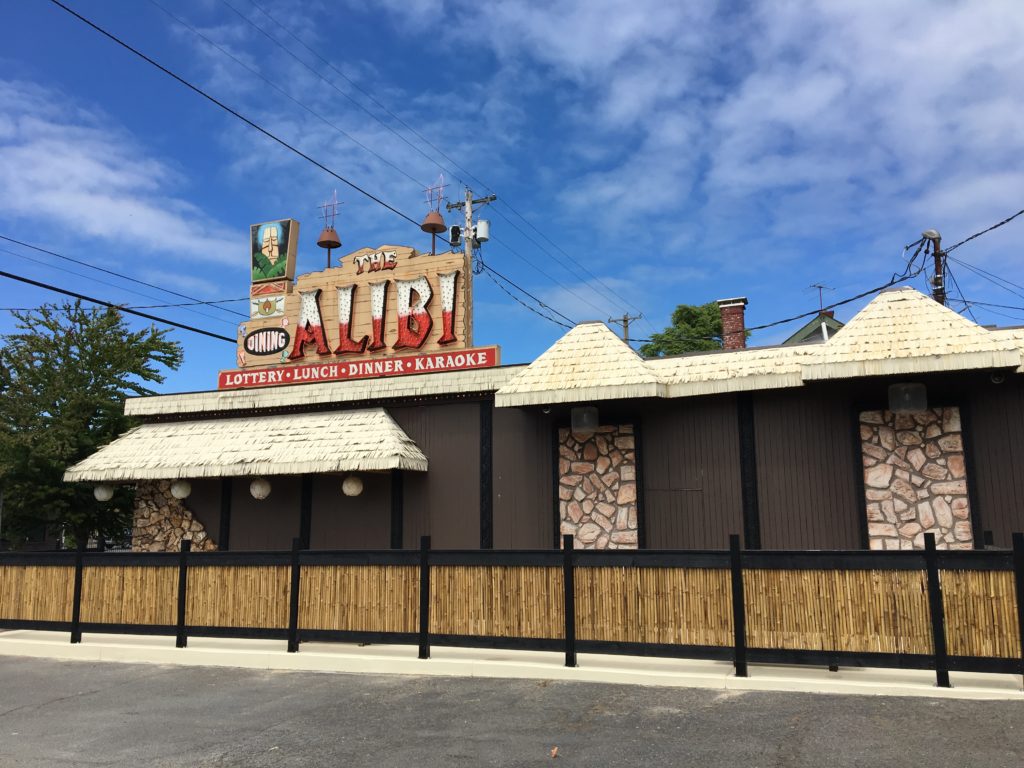 The décor is awesome. The place is dark and it takes a couple minutes for your eyes to adjust. Walk slowly!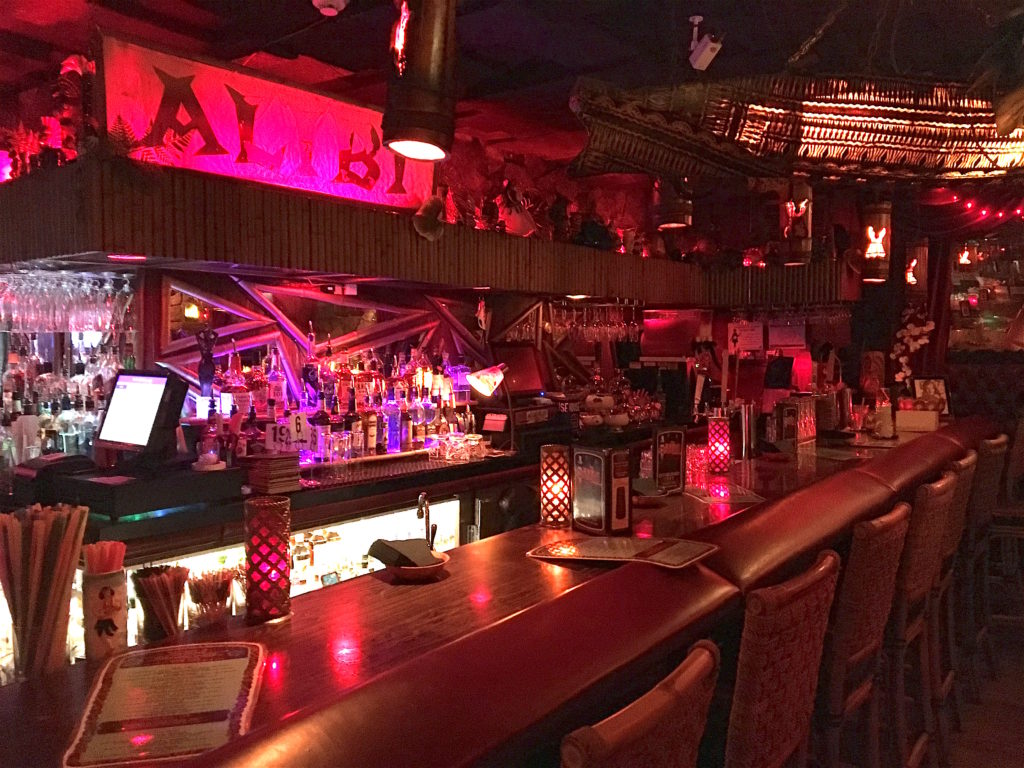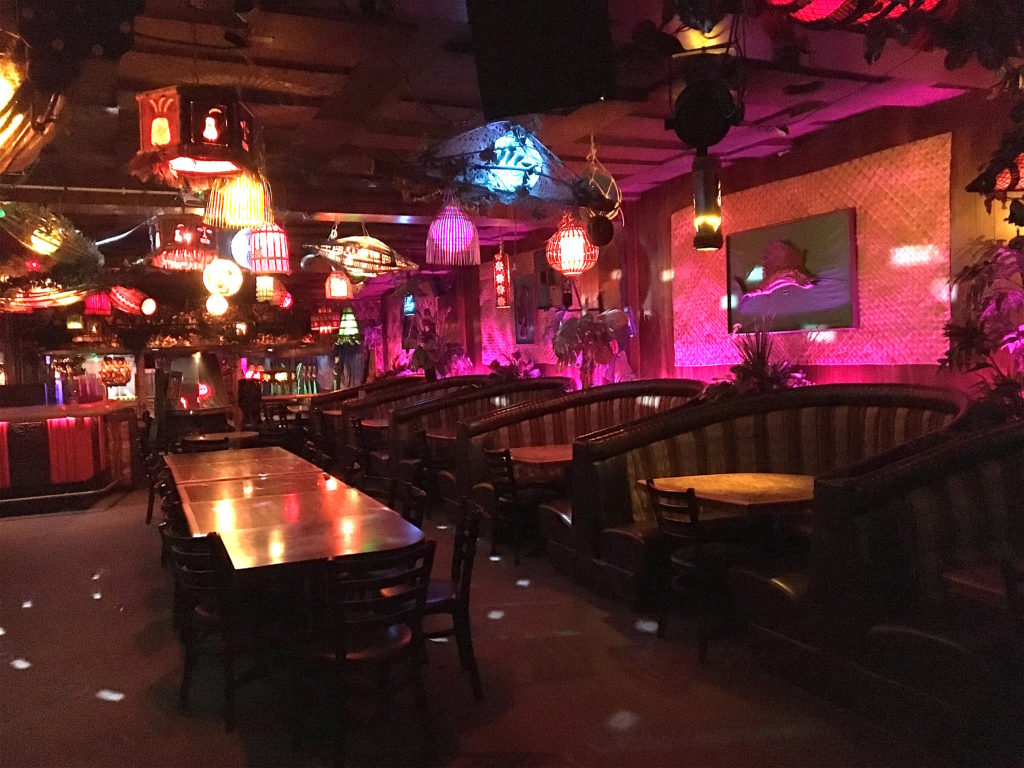 Once you can see again, you will find yourself in a Tiki bar that shows its age, but in a good way.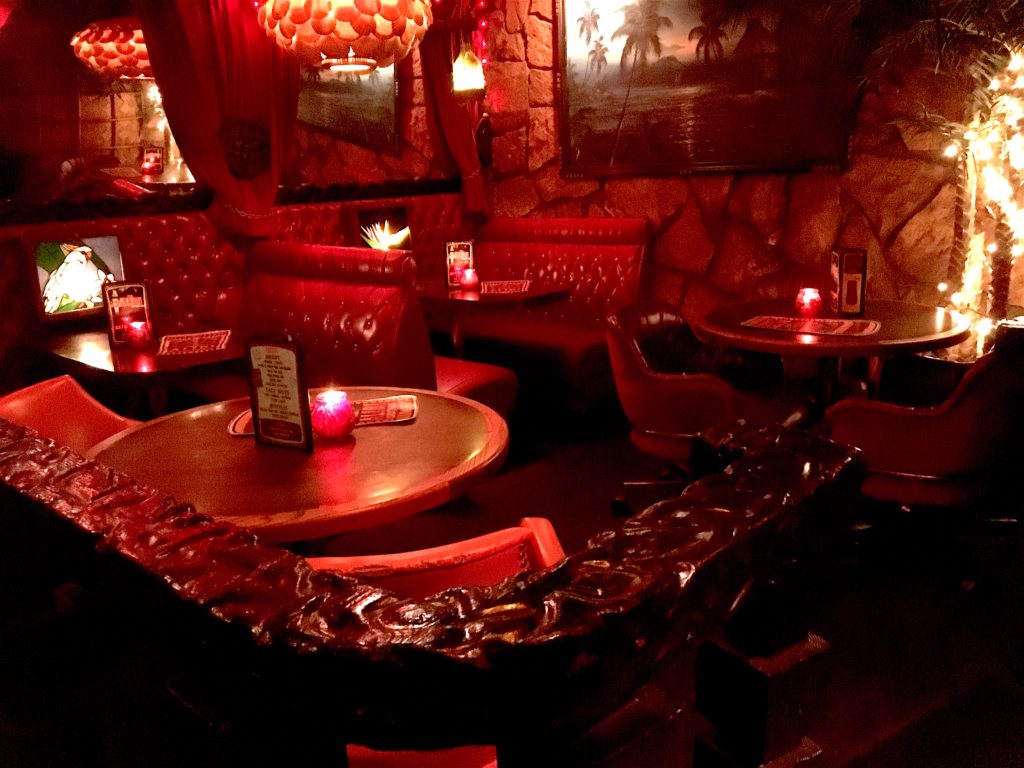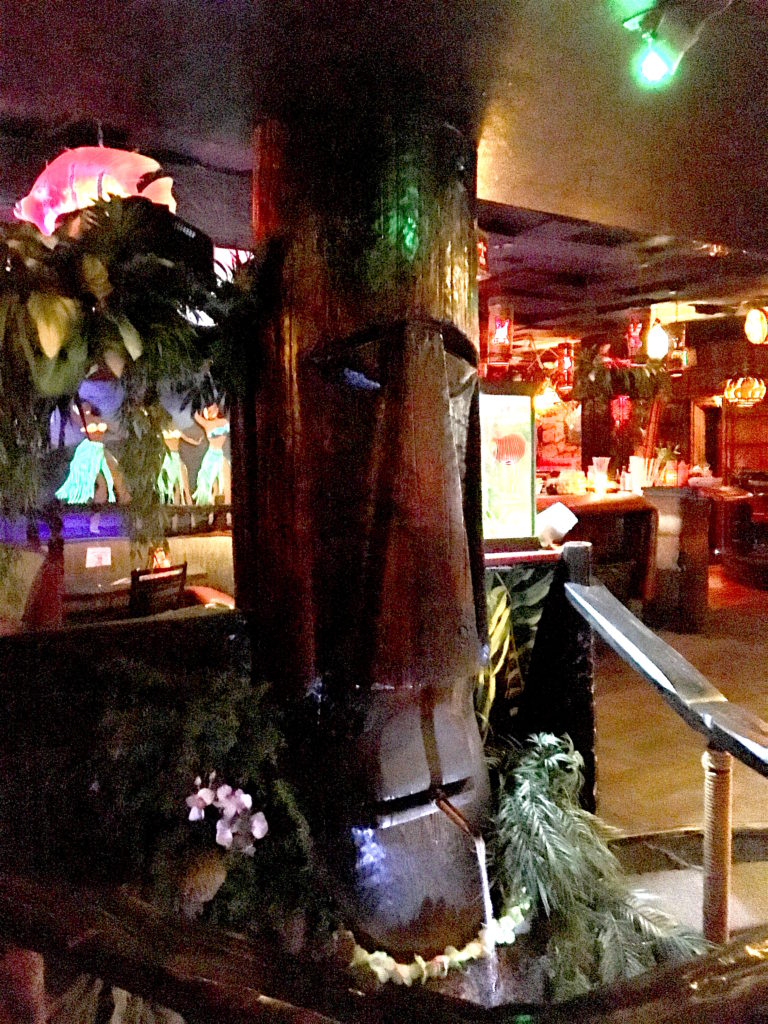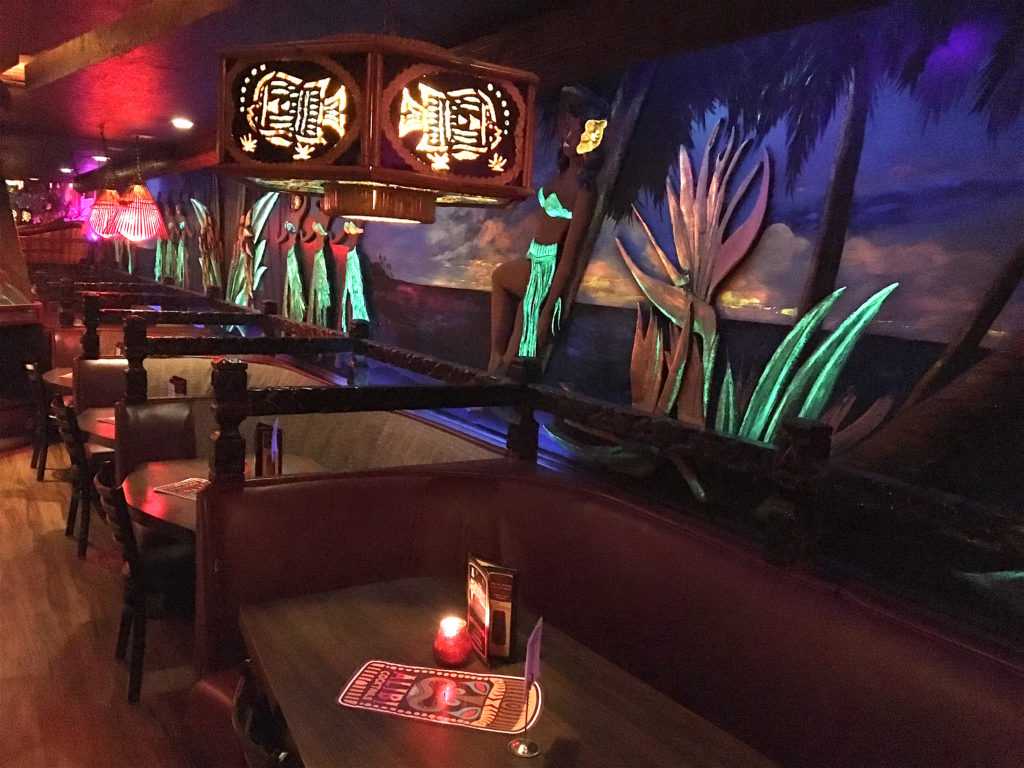 It's easy to tell that this place has been around for a long time and the Alibi's charm can't be matched! When I think of an classic Tiki bar, this is what I picture.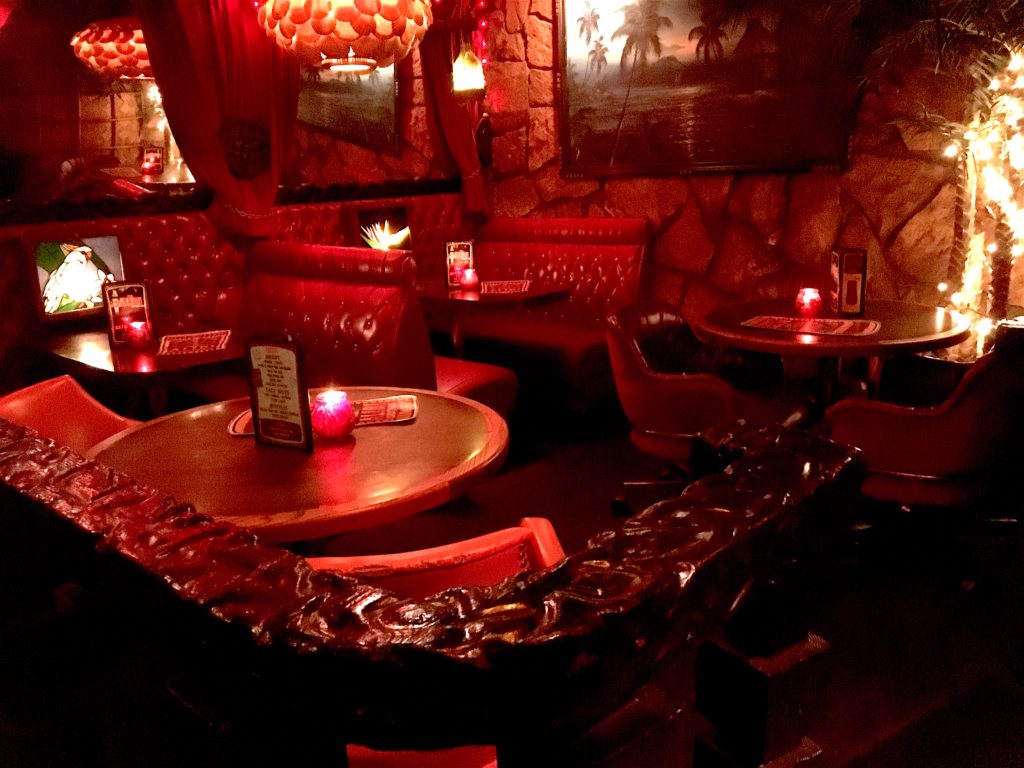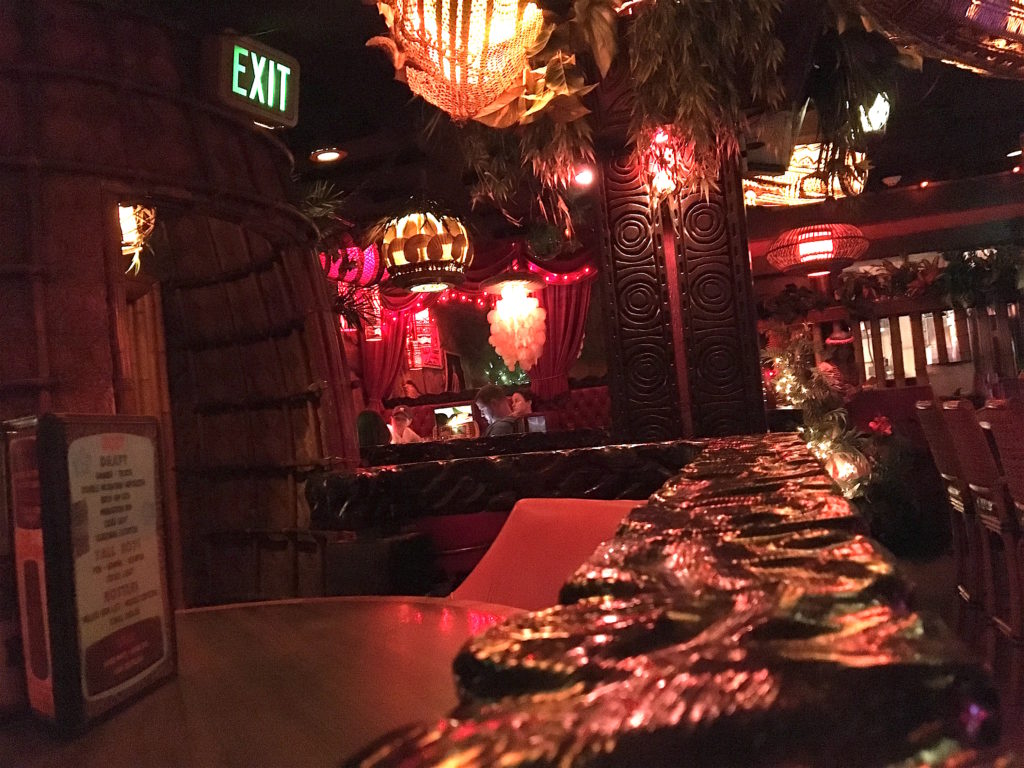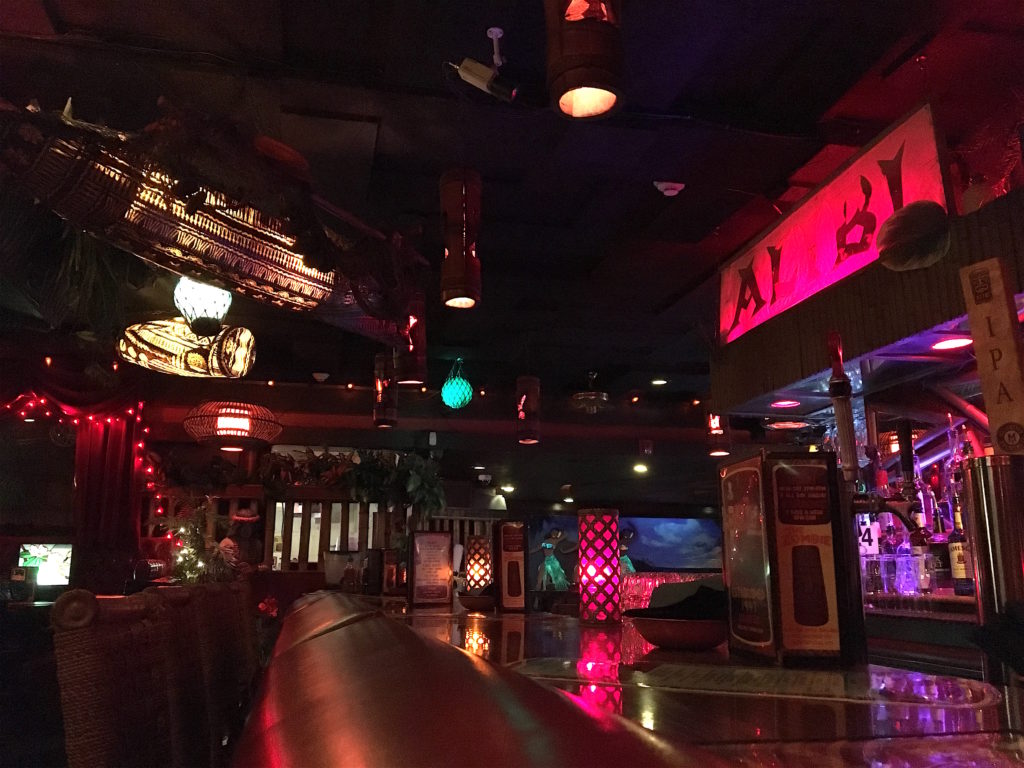 So what's not to love? Well…
…the drinks.
The cocktails at the Alibi were known to be notoriously sweet and strong. Think tons of pineapple and orange juice mixed with who-knows-what-kind of rum. I'm getting a headache just thinking about those drinks. I've wanted to enjoy the cocktails at the Alibi, but sadly, I just couldn't. It's a shame, because the Alibi is such a cool spot.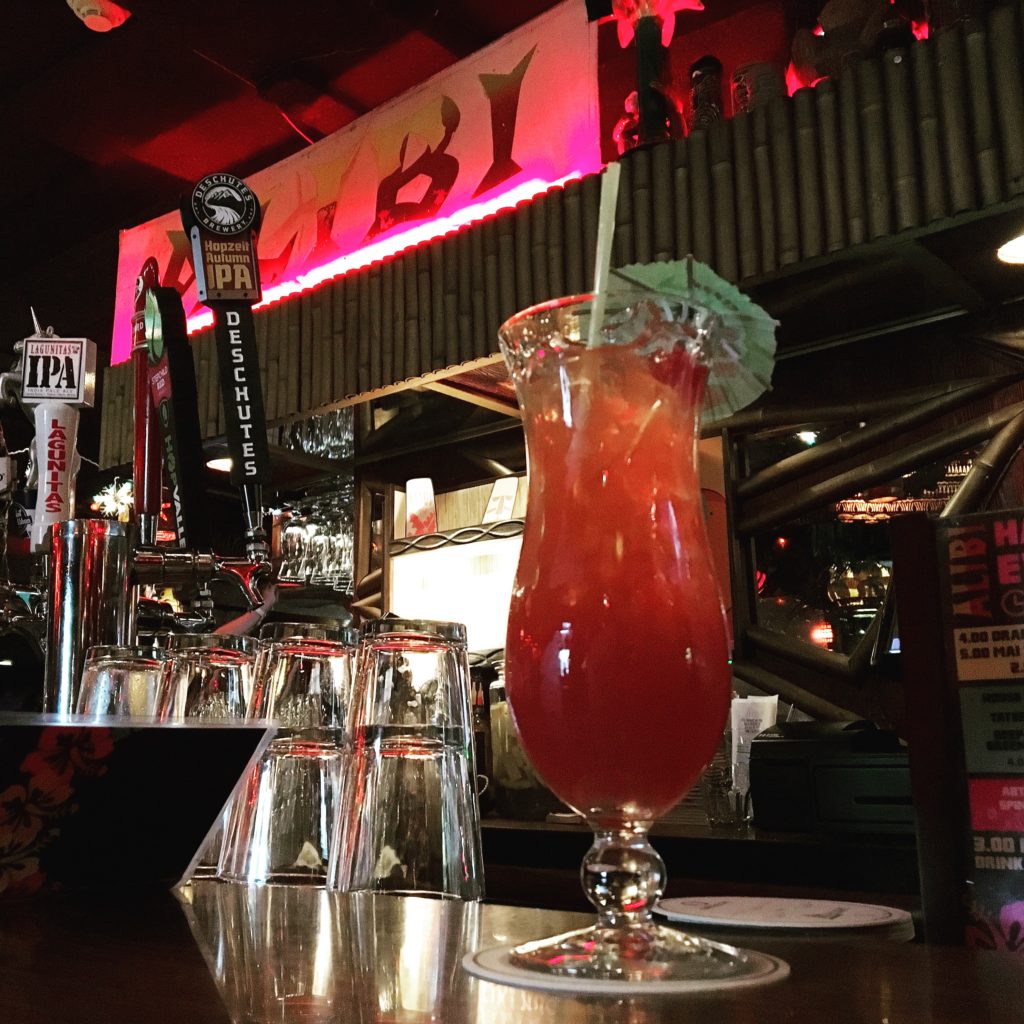 I've said this statement to many people: if the Alibi actually served good drinks, the place would be unbelievable!
Well folks, I'm happy to announce that in 2017, the Alibi got new owners and the ONLY thing they changed about the bar was the drink menu! Here it is…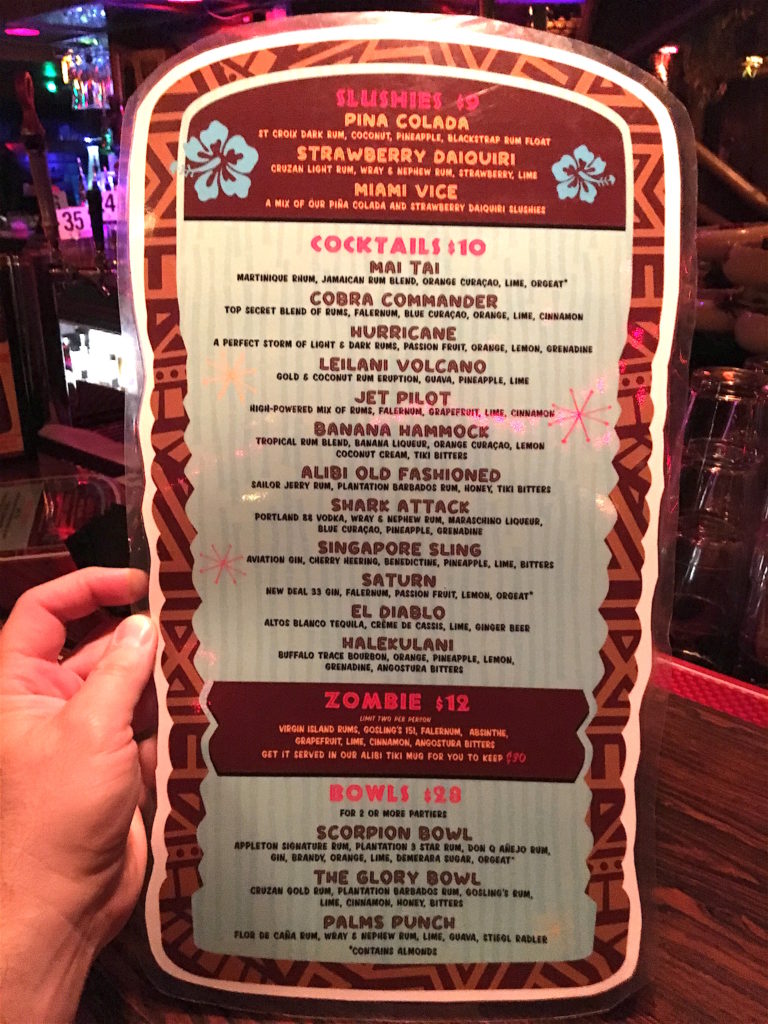 Let's see how things go, shall we? First drink, a Zombie…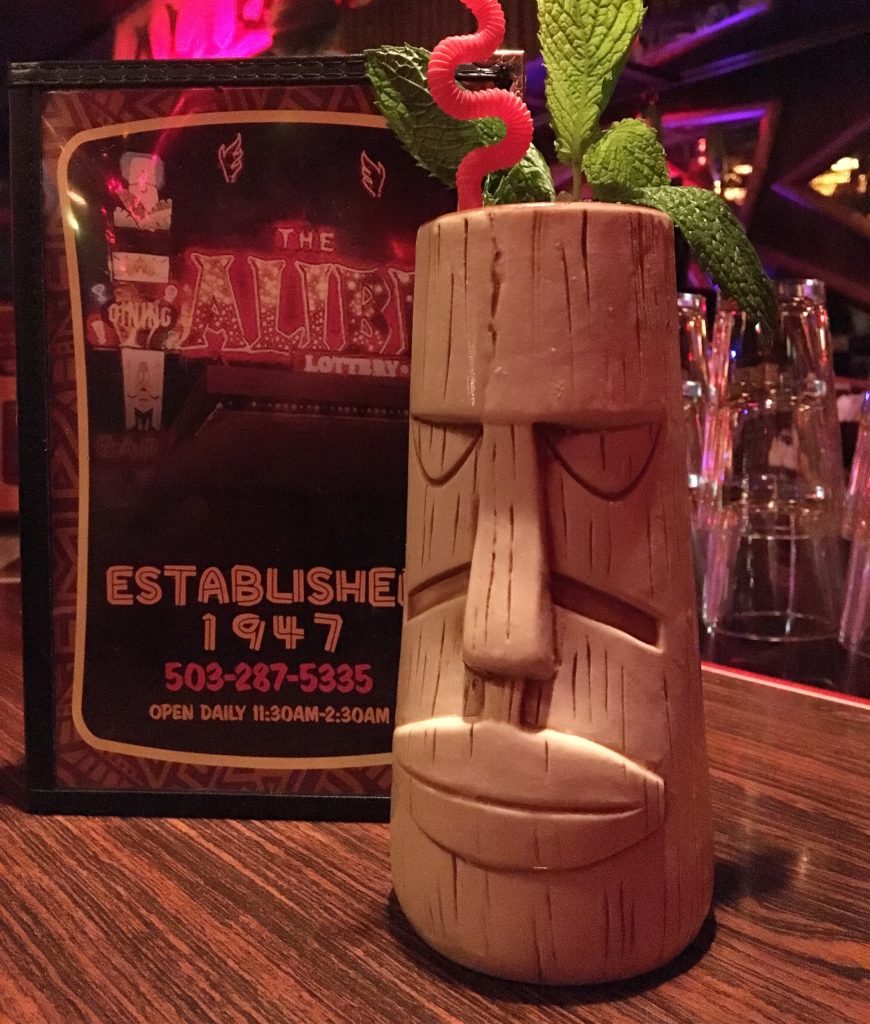 Yep, that's a Zombie! I only needed to take one sip! It's the Don the Beachcomber's recipe and it's solid. This may be one of my favorite Zombies I've ever had. I was very impressed. For an extra $20, the mug comes homes with you. Did I get one? Absolutely!
Most people consider the Mai Tai as their litmus test when checking out a Tiki bar. I agree, so I ordered one…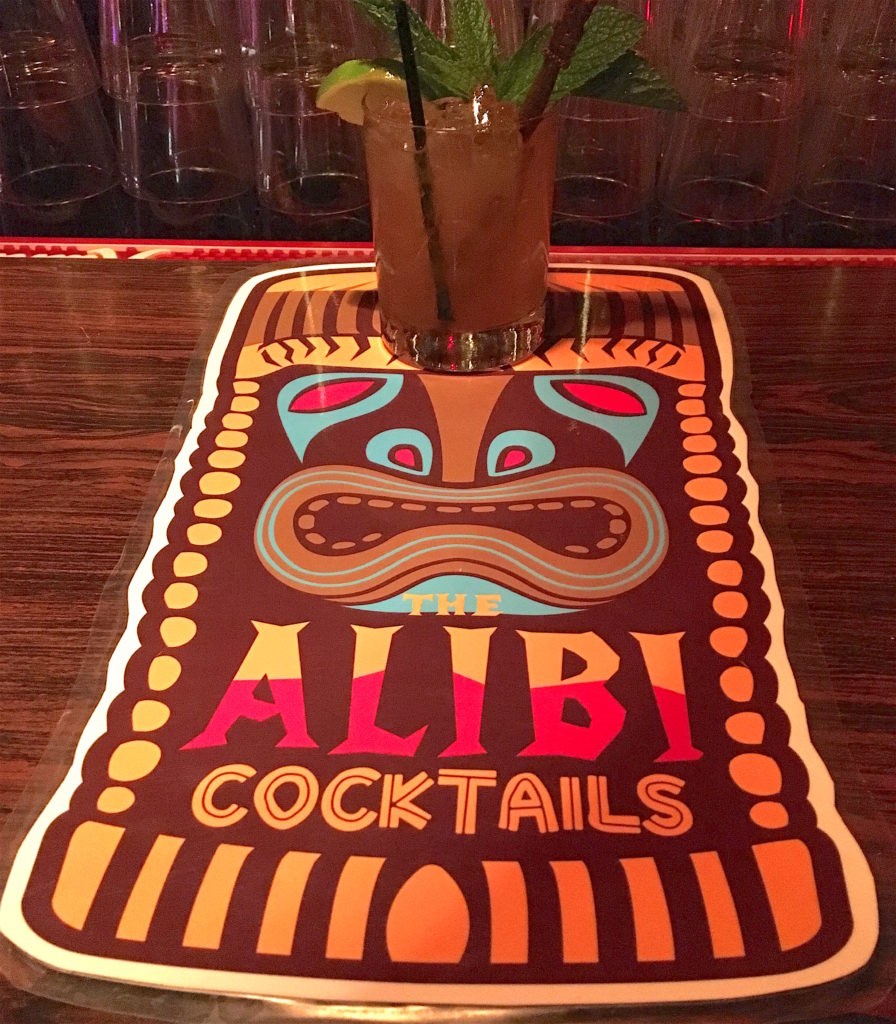 Again, the Alibi got it right! This Mai Tai uses the Trader Vic's recipe and it was very enjoyable.
When I heard the Alibi revamped its cocktail menu I must admit, I had low expectations. I'm so glad that the new owners Marcus Archambeault and Warren Boothby got the drinks dialed in. I not only enjoyed my drinks, I want to go back and try more! From now on when I'm visiting Portland, I'm hitting up the Alibi!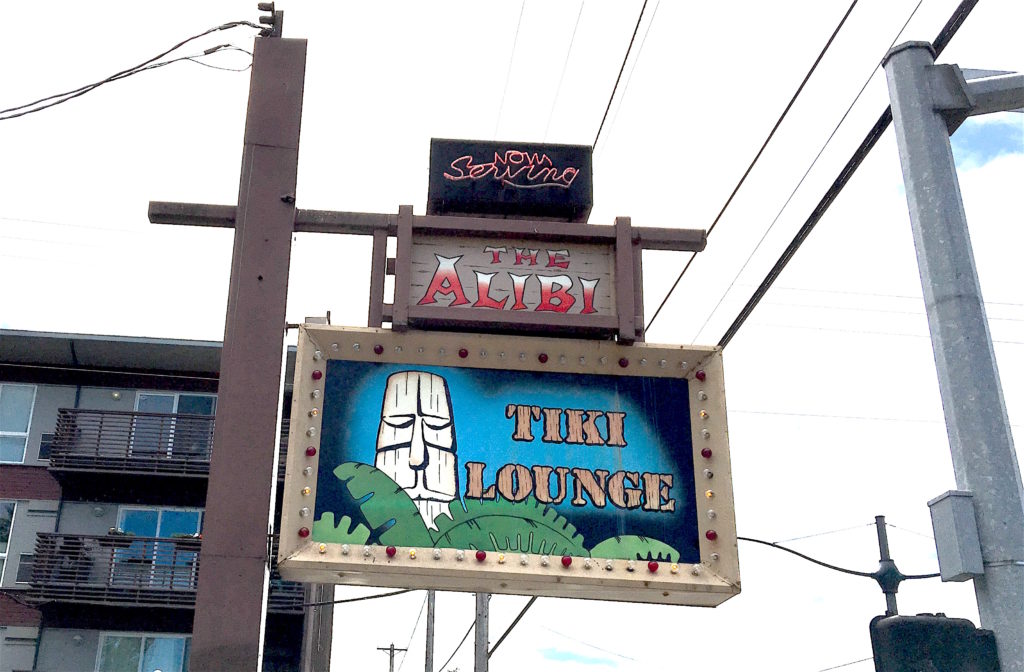 In case you were wondering: Karaoke is still on!
Here is the Alibi's website.
And Facebook page.